The Why Behind Curated Cabinets
Cabinetry can be a big decision. From the kitchen to the entryway, you want the cabinets you choose to reflect your personal style, provide a stylish storage solution, and contribute to your home's overall look and feel.
Most importantly, you want your cabinetry and accessories to be high quality and stand up to the wear and tear of daily life. 
Finding cabinetry that hits all of these goals or even narrowing down your preferred style can initially feel overwhelming. There are a lot of different styles and products on the market, but not all of them will suit your needs.
That's why we created Curated Cabinets to help you find inspiration, design ideas, and the best products for your lifestyle and needs!
Whether you just need something to keep your bathroom tidy or need a heavy-duty but stylish entry cabinet that can withstand children, pets, and guests, our design experts have a solution or idea to offer you!
Our writers are home DIY enthusiasts, and some are professional architects and designers. They love a good cabinet; they know that homes have to be conducive to everyday life, and cabinetry is a huge part of this. A good cabinet has to look the part, but it also has to play the part as well. Even the most stylish cabinet needs to be functional and luckily or experts know how to steer you toward exactly that. 
Our Cabinetry Mission
Our main goal is to provide you with inspiration and ideas to help you find the style and design you want for your cabinetry.
Our idea guides can serve as a jumping-off point for a complete kitchen or bathroom remodel, or they could provide insight on ways to spruce up your current space with minimal fuss.
From modern farmhouse designs to eclectic city lofts, we want to help you keep your home organized and clutter-free, but in a stylish way! We also want to showcase ideas and styles that you haven't thought of yet, providing inspiration and innovation to your project! 
Any home project, big or small, can be an undertaking when you have to wade through a sea of styles and choices, so we aim to narrow down the things you want in your space.
Our product guides and round-ups will help guide you through what makes a particular product worth buying and how to find one that is high quality in your budget.
Of course, we will recommend some of our favorite products and tell you how you can get the most out of them.
Whether you are outfitting old cabinetry with new storage solutions and hardware, taking up a large remodel project or fall somewhere in between.
We want to help you find the highest quality products that fit your needs, budget, and style. 
How We Create and Inspire
Our cabinetry and design experts are passionate about all things design and work hard to create guides using their industry knowledge and experience. We don't hire just anybody; we focus on niche experts who have experience with furniture and design.
Many of our writers have degrees in Architecture and Home Design or have previously worked as contractors. 
They have first-hand knowledge of the industry and how to help you find the best cabinetry for your needs. Combined with years of writing experience, these writers help us run smoothly! 
Our team of skilled editors works hard to ensure every article meets our standards. They ensure every article looks perfect, reads like a breeze, sparks inspiration, and answers your questions. 
Lastly, we have our readers! You help us improve and expand what we offer.
We want our site to provide the type of content our readers want to read. Your suggestions help us do that. Don't hesitate to get in touch with us if you have an idea of how we can improve! 
What We Value
Innovation

Creativity

Authenticity

Attention to Detail

Craftsmanship
Meet Our Experts!
Candace Osmond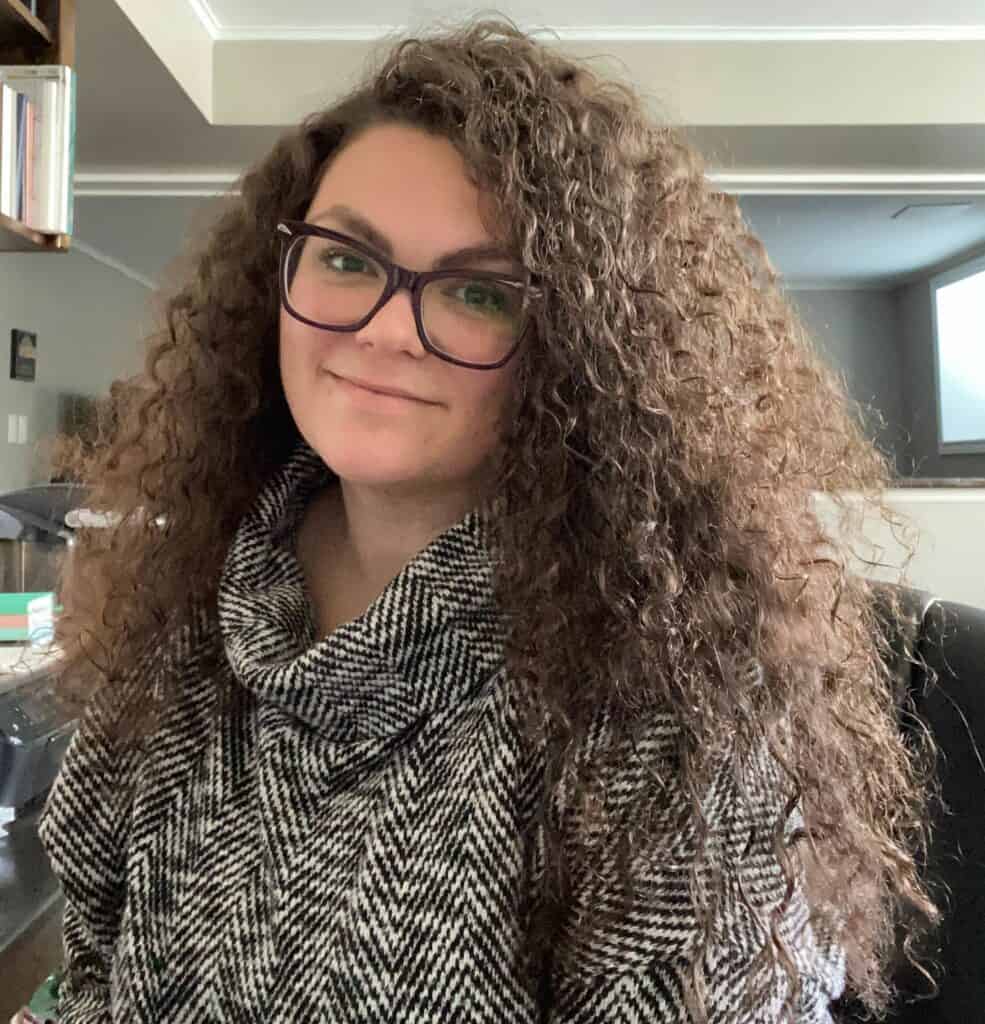 Candace has experience as an Interior Designer specializing in Kitchen & Bath Design. She can help you transform your 80s kitchen or bathroom with a new updated design.
If you fancy a rustic farmhouse vibe, then she has even more ideas up her sleeve! She's eager to share her tips, tricks, and industry knowledge so you can find the best cabinets for your budget.
From ways to spruce up your current cabinetry to helping you find a new storage solution, Candace can help!
Why are you giving advice on Curated Cabinets?
Before becoming an author and content creator, I used to be an Interior Design specializing in Kitchen & Bath Design. I love all things cabinetry!
What's your biggest secret for organizing inside of your cabinets?
Baskets, baskets, baskets.
What's your personal cabinet aesthetic?
I love a simple shaker style mixed with the rustic vibe of a farmhouse. Add some wrought iron hardware and stone countertops, and that's a winning combo for me.
In your opinion, what's the best way to revamp kitchen cabinets on a budget?
If you can, refinish your existing cabinets rather than replace. Also, repurpose things such as hardware and sinks. Opt for a high-end laminate countertop that gives the look of stone instead of going with real, expensive stone tops.
Do you prefer an open cabinet vs a closed cabinet aesthetic?
Personally, I prefer an open look. However, I despise cleaning and dusting, so I went with a mix of closed cabinets and a few floating shelves in my kitchen.
Lacey Jackson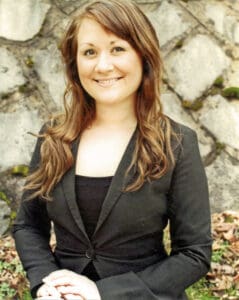 Lacey loves a good freestanding cabinet and uses it extensively throughout her home. It's her secret to keeping her family's messes out of the way and easily accessible.
Her experience doesn't stop there; Lacey's family has owned a home remodeling business for years. She knows her way around a woodshop and has crafted cabinets by hand for various spaces. She knows there are ideas and inspiration beyond what you can find in a furniture showroom.
Why are you giving advice on Curated Cabinets?
I am OCD; since childhood, if I went to someone's house (an aunt, cousin, friend) and saw a mess, I would immediately start organizing it. Toy-strewn floors magically became well-organized cabinets. Cabinets (usually freestanding) were everywhere in our home (still are) and helped keep the mess off the floors and in an easily accessible area.
My family also owns a home remodeling business, so I've spent decades woodworking and crafting cabinets from scratch. It has opened my eyes to how many options you have and the fact that with the right tools (or the right carpenter), you can easily make custom cabinets that fit any decor or space with the right tools (or the right carpenter).
What's your biggest secret for organizing inside of your cabinets?
Smaller containers! I am Asian enough that I love tiny things, like tiny boxes for my boxes of things. I love fabric or wicker baskets as a way to collect little things and organize them or display them, like the perfect wicker basket of guest toiletries that makes an otherwise boring bathroom look like a 5-star hotel room.
What's your personal cabinet aesthetic?
I prefer frameless, solid wood doors or open shelf cubby styles where I can put my tiny boxes and wicker baskets. Frameless for the kitchen or bathroom, open shelf cubby style for the more informal spaces.
In your opinion, what's the best way to revamp kitchen cabinets on a budget?
New hardware and a fresh coat of paint or stain go a long way. We grew up quite poor, so our revamp kit was some sandpaper (done by hand), a can of spray paint, and new knobs or handles.
You can apply a layer of stain or paint to old cabinets, hand-me-downs, or the cabinets you find in a dumpster. I know; I've done it all. What's more, stop by garage sales or antique shops for vintage handles or knobs that might have a flower print in the middle of the porcelain.
Don't fall prey to the mentality you see in remodeling shows where the woman walks into the room and complains about the paint color or the wood stain; look at the durability of the construction and imagine it how you want it.
Do you prefer an open cabinet vs a closed cabinet aesthetic?
This goes back to my personal aesthetic; closed cabinets are better for storage because I can keep small containers on the shelves and open the doors in front of a guest or in-law without embarrassment because everything is still well-organized. However, open cabinets are ideal for displaying items in a space you aren't using for storage. I have almost 50/50 in my home for those reasons.
Zunaira Ghazal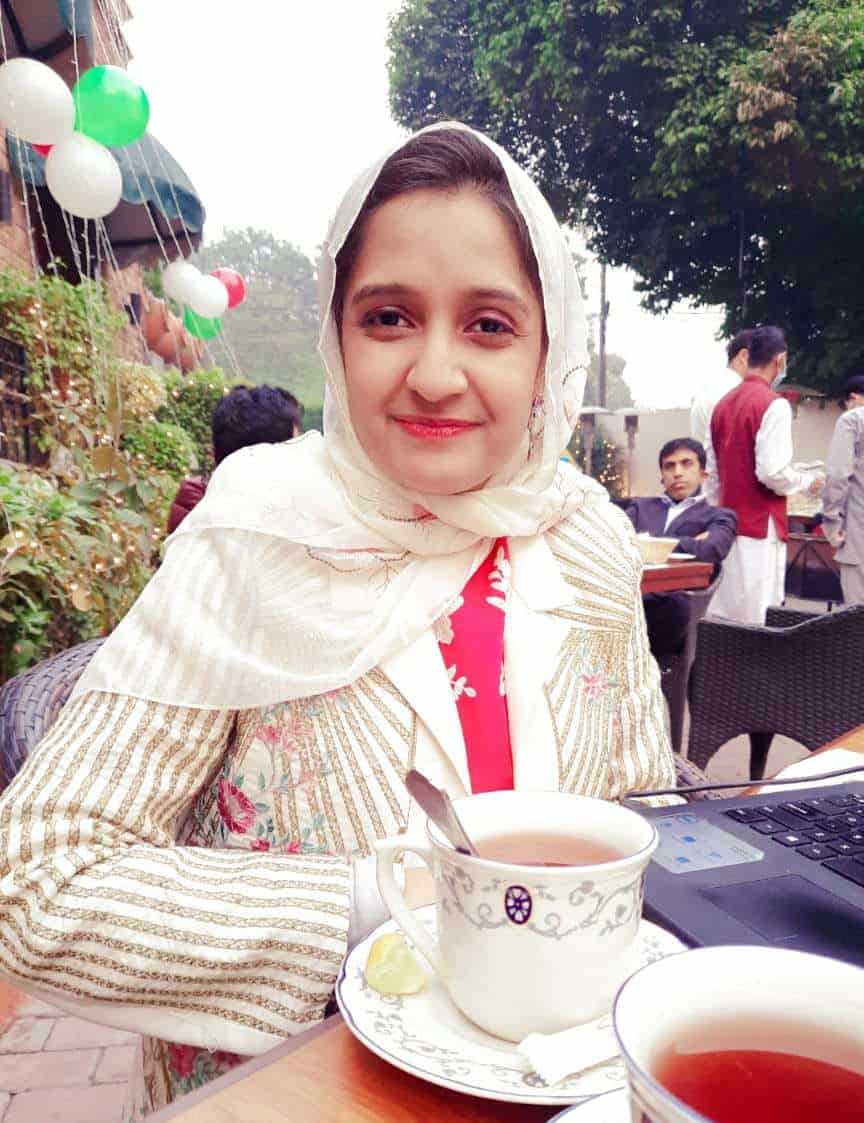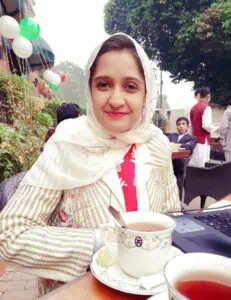 Zunaira is a professional architect and interior designer and understands just how frustrating it can be to choose cabinetry for your home. She often remarks that it is one of the hardest parts of designing a home, especially a kitchen. She often finds clients get caught up in certain aspects and don't take account of the whole picture.
She loves that she can showcase her knowledge and help steer readers in the right direction. Most importantly, Zunaira loves that she can showcase how each piece works together, from the colors to the hardware, in order to create a cohesive, homey image that is also conducive to everyday living. 
Why are you giving advice on Curated Cabinets?
I'm a designer by profession, and kitchen interiors are some of the most complicated ones for most clients. They struggle with choosing the best colors for the cabinets and often overlook smaller details like hardware. This platform is a great way for me to show them the variety of colors and hardware out there.
What's your biggest secret for organizing inside of your cabinets?
Shelves and mini-boxes. I'm a huge fan of sub-organizing things within a bigger cabinet. It allows me to track where everything is by genre (e.g. the spoons go in one box, the spices in the other, the bowls on one side, etc.).
What's your personal cabinet aesthetic?
Neat, clean, and organized. I hate it when my husband messes everything up by pulling everything out and putting them back in pell-mell. I like stacks and stacked boxes even more.
In your opinion, what's the best way to revamp kitchen cabinets on a budget?
Paint. A fresh coat of paint and totally transform the whole look of your kitchen!
Do you prefer an open cabinet vs a closed cabinet aesthetic?
I prefer a mixture of both. Open cabinets allow you to keep essential utensils handy, while closed ones allow you to keep the messier parts hidden and out of sight.
—