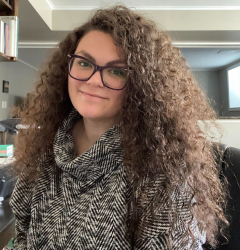 Latest posts by Candace Osmond
(see all)
The living room is an important part of any home. It is where we entertain guests, relax after a long day, and watch our favorite shows. Therefore, this space must be both comfortable and stylish.
One way to achieve this is by choosing suitable cabinets for your living room. In my house, we're all a bunch of homebody nerds. There are board games, books, video games, and more, so it's key to have good storage. And I bet that sounds familiar to you, right?
In this guide, I will show you some of the best options on the market and give tips on choosing the perfect cabinets for your home.
Bottom Line Upfront
You'll fall in love with all of these options, but I think the IRONCK Industrial Bookshelf and Bookcase is the best because it's stylish with a rustic and modern vibe. It also has cool open shelves plus a concealed area. Best of both worlds! I actually have this unit in my home, and I love it, so I can attest to its quality. It's definitely a solid unit.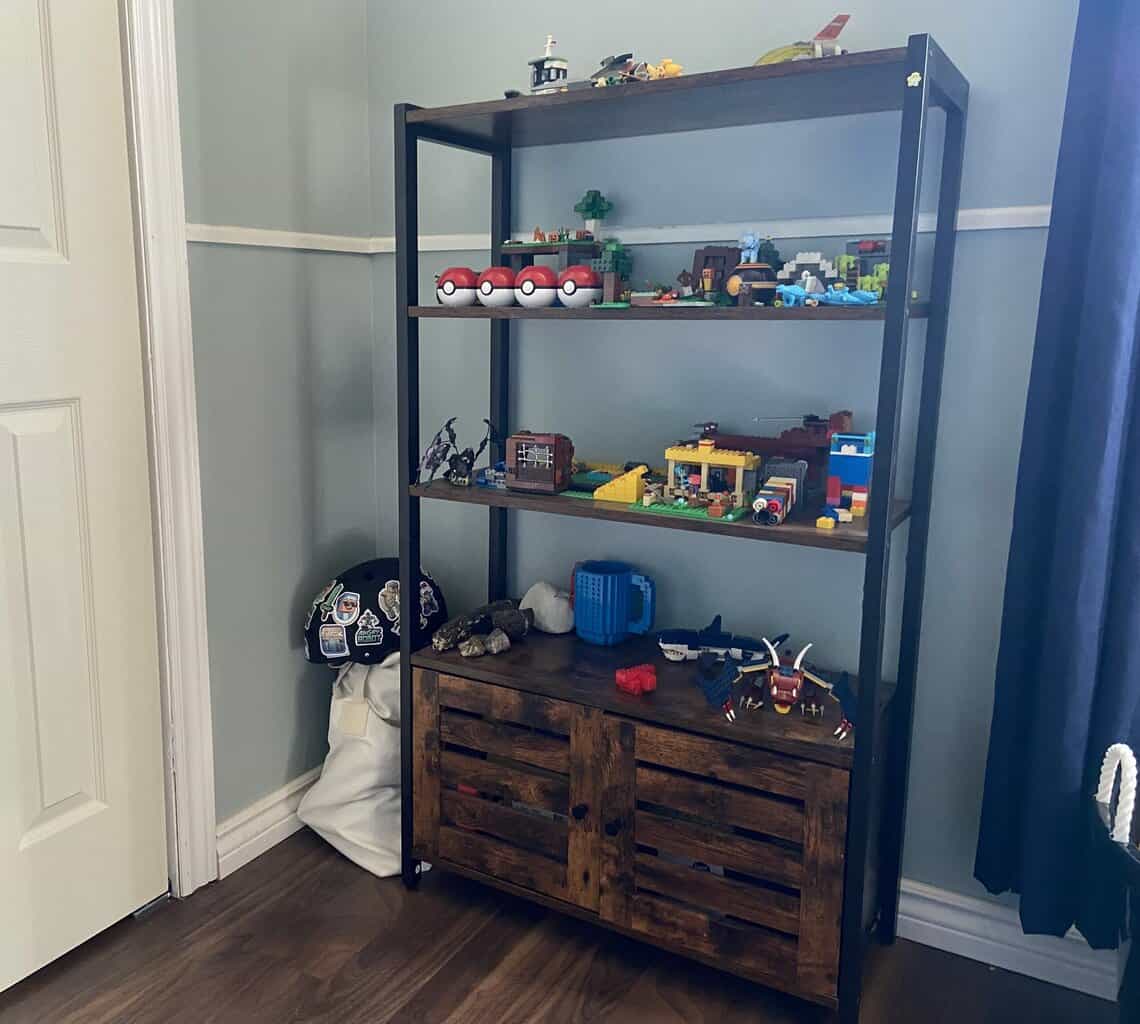 Top Picks
Built-In vs. Freestanding Living Room Cabinet Storage
Cabinets and storage shelves mounted to the wall will make up the built-in storage in the living area. In most cases, built-in furniture is designed to blend in with the room's architecture, becoming an integral part of the walls and fastening to the floor below.
This kind of storage built into the wall makes it seem less intrusive and like it occupies less room than it does, contributing to its popularity. But it can be on the expensive side. The freestanding storage unit is your next option for your living room furniture. I don't think there's such thing as having excessive storage, so search for various methods to incorporate these freestanding items into your space.
Consider installing cabinets, bookshelves, and open shelves if you want items to be on display and not concealed. For your living room drawers, you can get creative and use chests or ottomans with storage underneath. Think console tables, side cabinets with drawers and doors, and coffee tables with storage underneath the top.
Types of Living Room Cabinets to Consider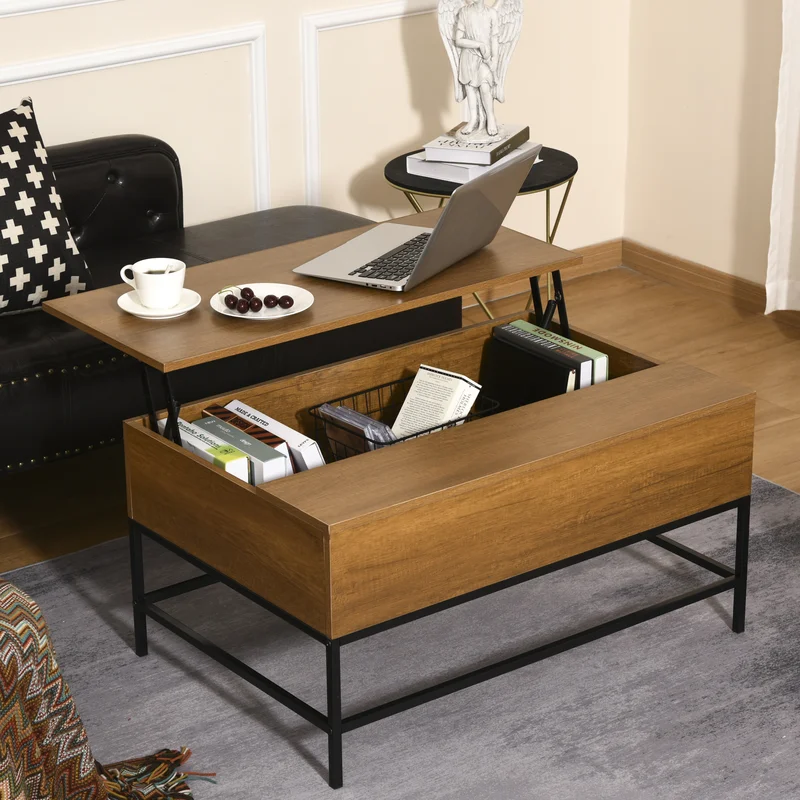 Yes, there are different types, and each one has something to offer in terms of size, storage capacity, and affordability.
Media Units
Suppose your family enjoys watching movies, listening to music, or reading books. In that case, you should center the storage cabinets in the room to support these activities. Entertainment centers and media cabinets are a great idea.
Because of the huge variety of styles, sizes, and configurations available, it will not be difficult to locate an entertainment center suitable for your property.
Bookshelves
Bookshelves will probably provide the amplest storage space if you're looking for living room cabinets. Since you can have bookshelves that are small or as large as you want, there is often the go-to storage option for people looking to showcase some things and conceal others.
Side Table Cabinets
It's perhaps not the most common choice because many people feel like a side table cluttering the space too much. However, if there is an opportunity to add side table cabinets to the room, they'll save you a lot of trouble in terms of storage space.
Hutches
Hutches are classic furnishings that are perfect for formal or conventional living rooms. These aesthetically pleasing pieces provide structure to a room and offer a large amount of storage for storing and arranging essentials.
In addition, hutches are an excellent choice for storing things that are better off hidden from views, such as additional blankets or entertainment equipment.
Coffee Table Storage Cabinets
A coffee table with a stack of drawers beneath the surface can hide a variety of items, including newspapers and magazines, chargers, remote controls, and game controllers, among other things. These pieces of furniture are typically quite huge. Therefore, they're best suited for usage in living rooms that are on the larger side.
Before choosing storage furniture, it is important to consider your family's requirements. You will want to check that the dimensions of the drawers are appropriate for the things you will be putting away in them.
Consoles
Consoles make great cabinets for living rooms with an open floor plan because of their ability to conceal and organize items. It's bigger than a console table and has more storage space hidden behind its doors. Place one behind a "floating" sofa in the middle of the room to create a position for lighting to brighten the seating space.
What to Look for in a Living Room Cabinet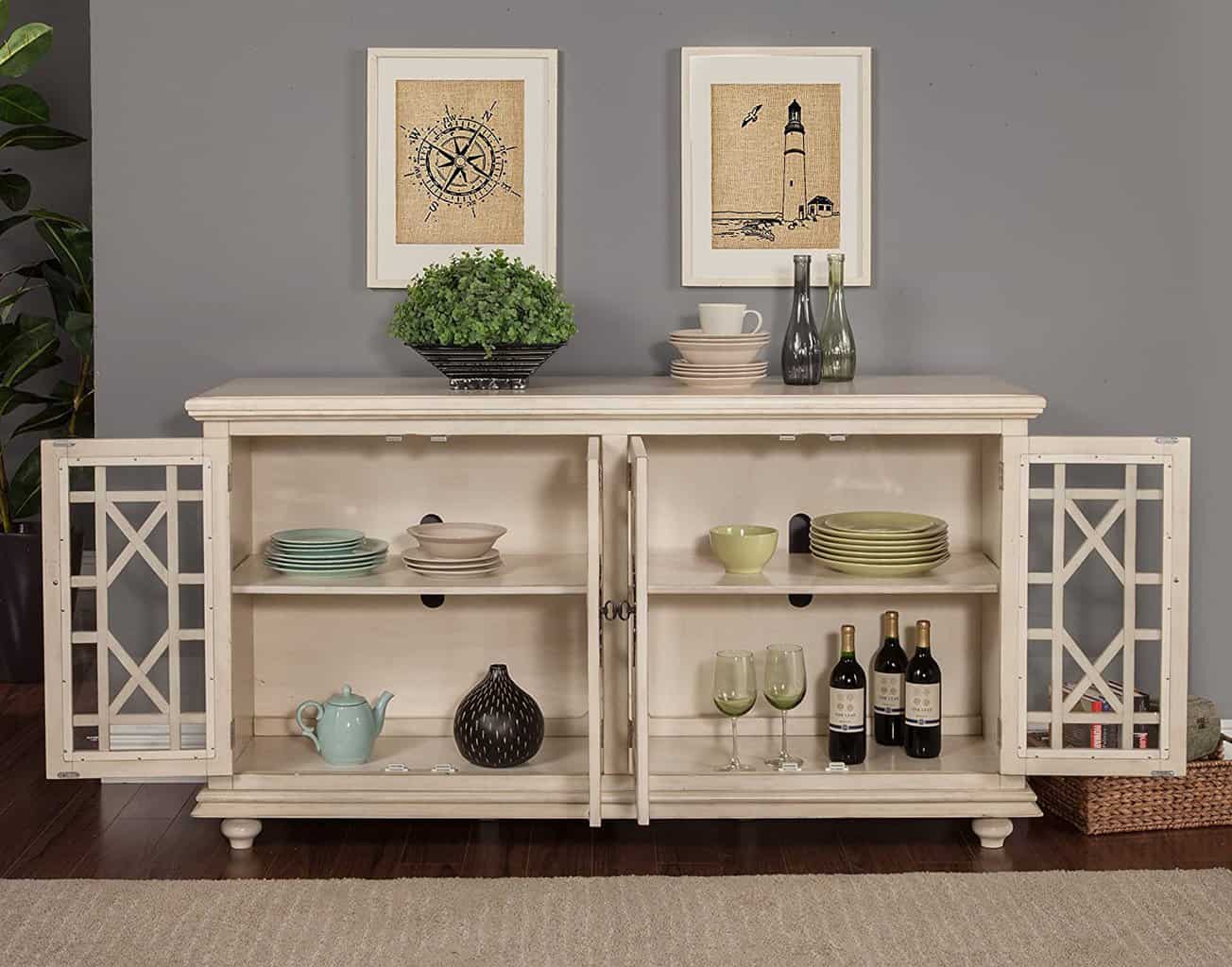 When choosing cabinets for your living room, remember a few key factors. Here are a few things I would look for when choosing the perfect cabinets for my living room.
Size and Capacity
Be sure to measure the living room before you start shopping for cabinets. Trust me. You'll want to find cabinets that fit snugly into the available space without crowding the room. Does it fit all your things like books, board games, trinkets, electronics, etc.?
Style and Design
Take some time to browse different styles of living room cabinets and decide which style best suits your home décor. Do you prefer a more traditional look or something more modern?
Materials and Quality
Living room cabinets can be made from a variety of different materials, so it's important to pick a material that best fits your needs. Consider cabinets made from hardwood or metal if you're looking for durable cabinets that will withstand heavy use. For a more traditional look, go for cabinets made from wood veneer or laminate.
Price
Just like anything else, you'll want to find cabinets that fit within your budget. When considering the price, also take into account the quality of the cabinets and the materials used.
How to Arrange Living Room Cabinets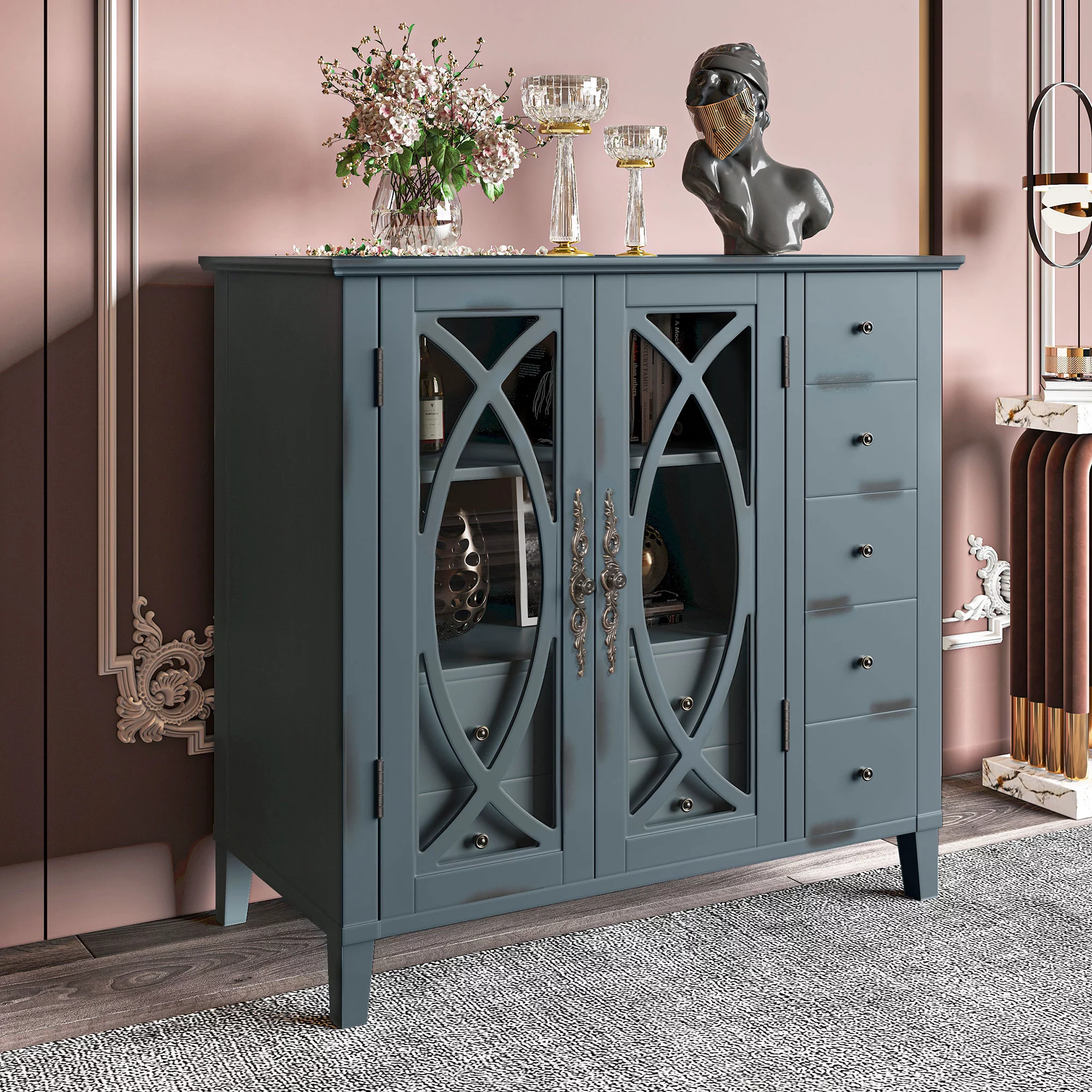 Here are my personal tips on how to arrange living room cabinets in a way that'll give your space a fresh new look.
Use long, empty walls for large and narrow units.
Take stock of your media wall. It's often a place you can really oomph up the storage with more cabinetry.
Replace your coffee and end table with ones that have storage.
Any free corner can serve as a place for corner units. They add so much storage without seeming to take up space.
The Best Living Room Cabinets
I've got some real gems here for you to check out. They all range in size, style, and quality.
Best Living Room Media Cabinets
Today, console tables are used primarily for ornamental purposes in homes. This classic piece now has a more functional purpose, enabling us to store, arrange, and display the treasured trinkets and knickknacks we have collected over the years. The media console is a good example of this.
A media cabinet is a focal point in a living room, so selecting one requires careful consideration. When choosing the greatest console media table to meet your specific requirements and aesthetic preferences, you should consider various factors, including the table's dimensions, color, and usefulness.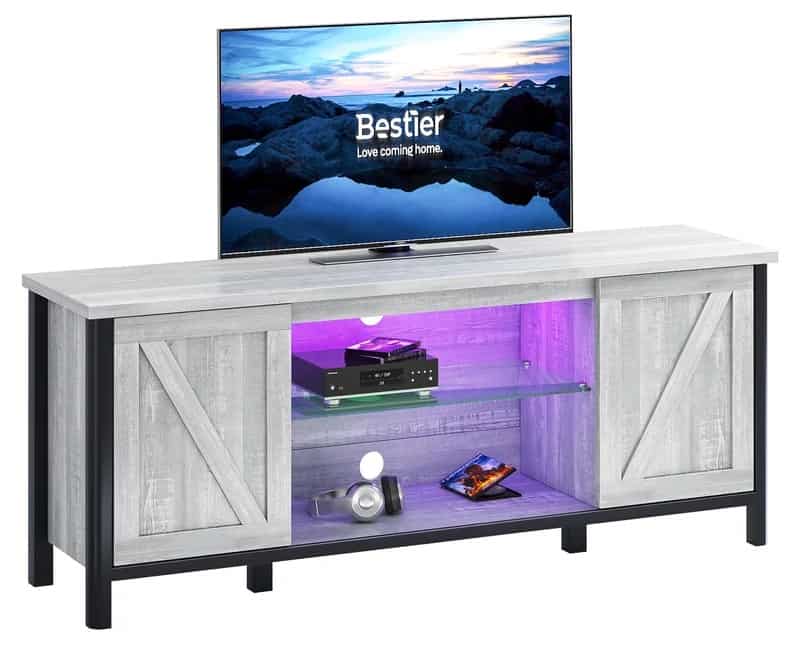 I'd like to show you a gorgeous TV stand made of high-quality tempered glass with a two-tiered storage cabinet and a sliding door, suitable for televisions measuring up to 75 inches. It's perfect if you have a gaming console because of the cubby designed for such items.
Price Range: $200 – $250
Color/Finish Options: 2
Material: Manufactured wood
Its one-of-a-kind surface texture elevates your living area's visual appeal and atmosphere. I'm a fan of media cabinets with LED lights because they help set the perfect mood for gaming, board games night, or enjoying a movie with the family.
Pros:
Integrated LED lights.
Tempered glass shelf.
Two finish options are available.
Cons: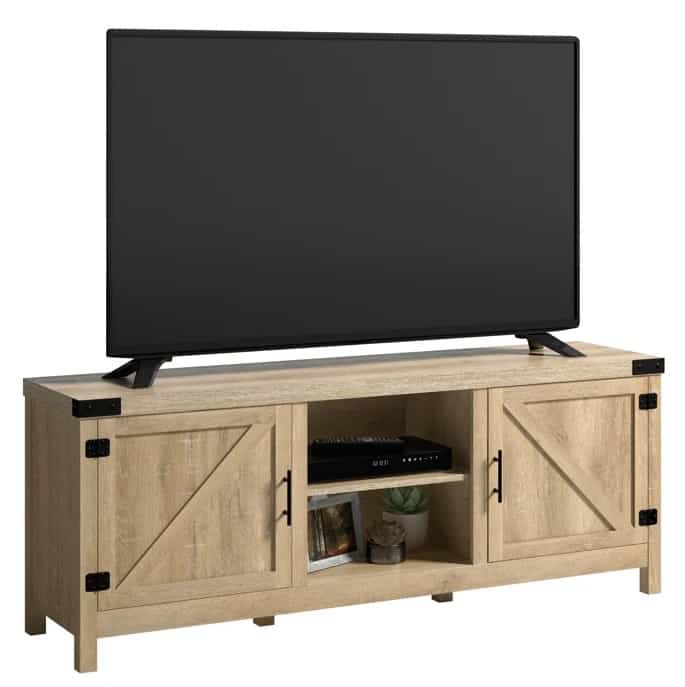 If your living room follows farmhouse design elements, this is the right TV stand for you! The stand TV stand's rustic allure and one-of-a-kind design will transport you to a time when life was simpler.
Price Range: $350 – $400
Color/Finish Options: 3
Material: Manufactured wood
This credenza TV stand also features cable management in an enclosed rear panel, which allows you to conceal your wires and keep everything looking tidy. I love that you have more than one finish options, which makes the product expands its buyer's base because you can match it with different chromatic schemes.
Pros:
Cable management system.
Adjustable shelves.
Three finish options.
Cons:
Takes a long time to assemble.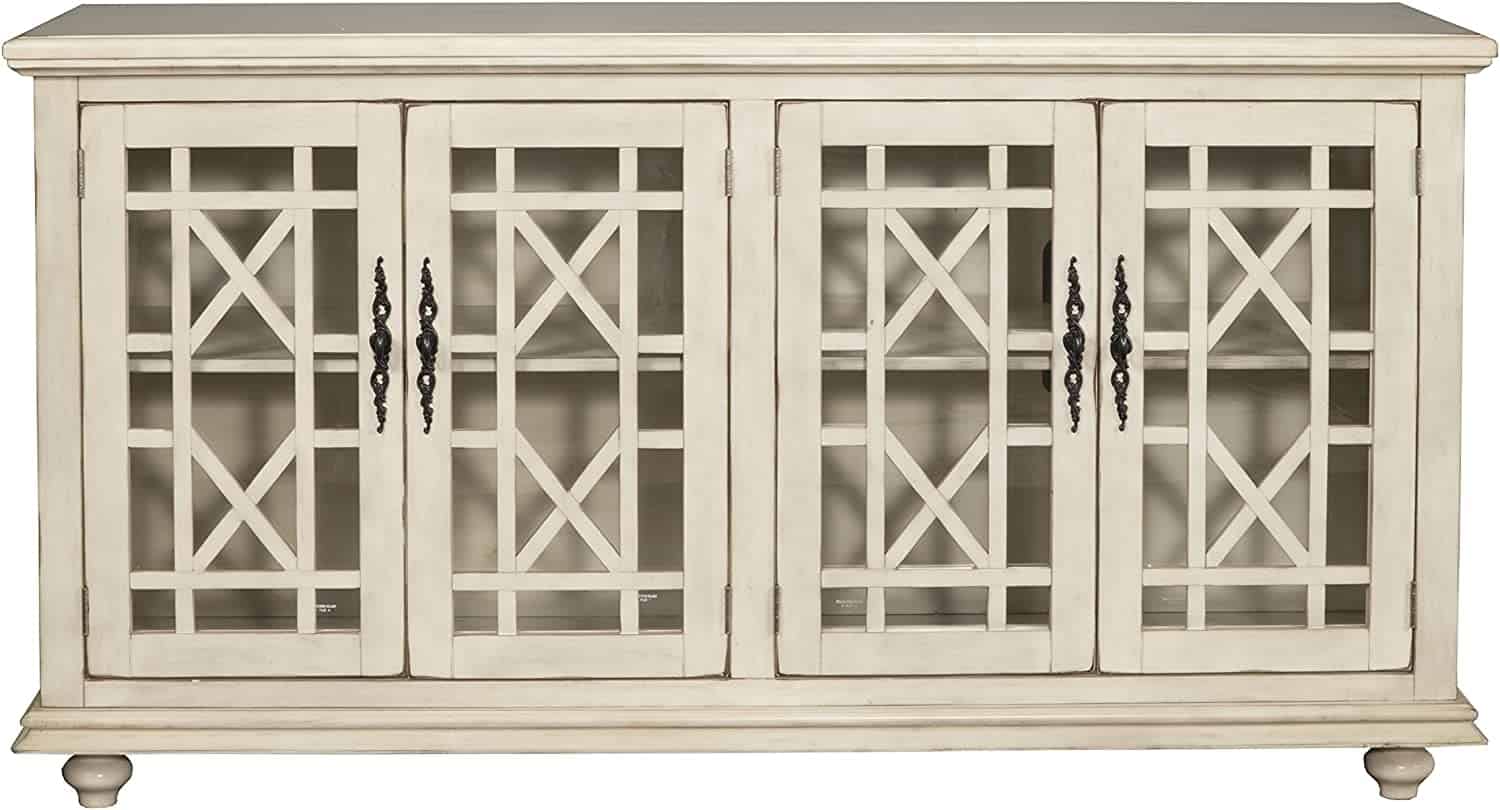 Did you know that console tables were used as decorative furniture and were affixed to the wall to make them more stable? Today, these pieces are often chosen to help store a lot of living room trinkets, and we couldn't be happier about it.
Price Range: $500 – $550
Color/Finish Options: 2
Material: Wood, Glass
The Martin Svensson Home Orsey TV stand is a great and intricate furniture piece that would fit into a lot of modern, contemporary, and farmhouse-style living rooms. It has a versatile design that makes it both an eye-catching furniture piece and a practical TV stand with ample storage space.
Pros:
Intricate design.
Adjustable shelves.
Gorgeous distressed finish.
Cons:
The white color is yellowish than pictured.
Best Tall Living Room Cabinet
Tall cabinets can do wonders in tight spaces, whether we're talking living rooms, bathrooms, or kitchens. These cabinets are usually narrow and easy to fit in small spaces.
They make the most of the available area and provide a convenient place to stash various items without overwhelming the kitchen's aesthetic. The shelf heights in tall cabinets can be adjusted as needed.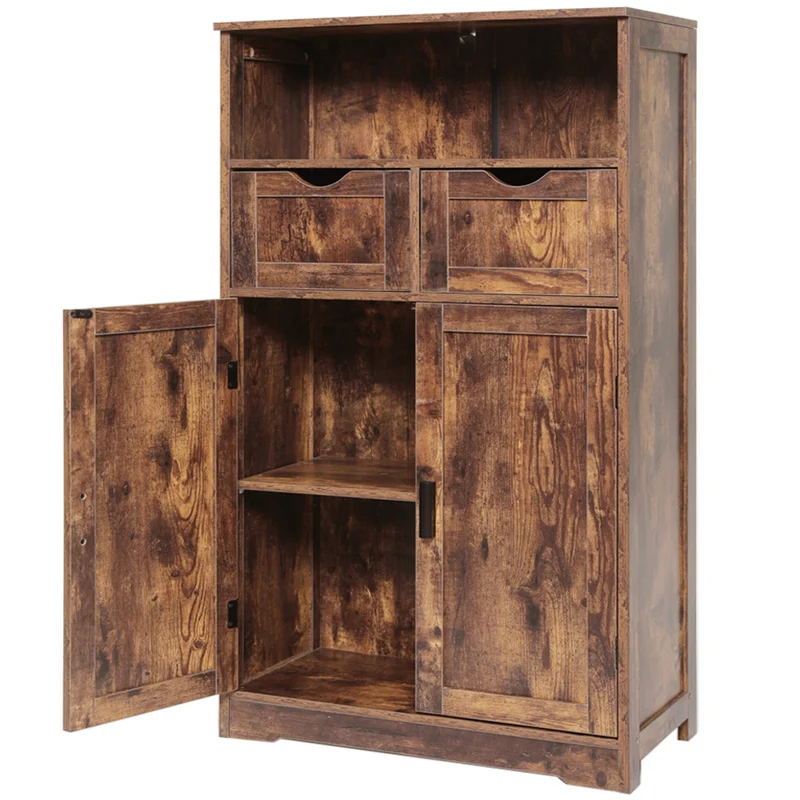 I'll be the first to admit I love tall living room cabinets because they offer so much storage space, even if they are too bulky for smaller rooms. This one is available in five finish options; honestly, it's hard to say which one looks the best.
Price Range: $250 – $300
Color/Finish Options: 5
Material: Solid + manufactured wood
As far as characteristics are concerned, you get soft close drawers which are priceless if you don't like furniture making noise. It comes with all the tools for assembly, which is fantastic if you don't want to rummage through the basement looking for hammers and screwdrivers.
Pros:
Assembly tools included.
Silent soft close drawers.
Adjustable shelves.
Cons:
Poor assembly instructions.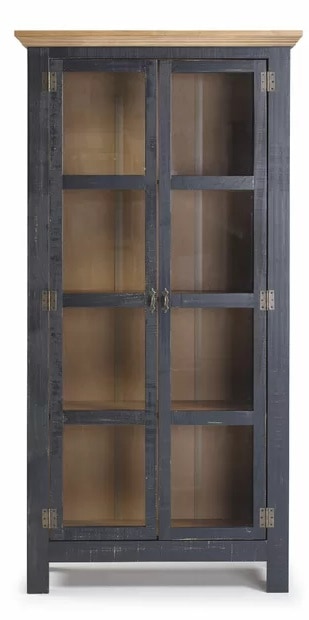 Say you're looking to showcase some living room items. They could be souvenirs from your vacations, that good china set you got for Christmas a few years back, or your child's trophies. This tall cabinet is perfect for all these purposes and many others.
Price Range: $800 – $850
Color/Finish Options: 2
Material: Solid pine wood
It's made from solid pine wood, which explains the higher price point. It measures 71″ H x 35″ W x 14″ D and distributes the space across the four interior shelves, providing plenty of storage space. The wood knots in the design make this great for natural-looking rooms and vintage setups where wood and metal are the predominant materials.
Pros:
Gorgeous, distressed look.
Matching copper hardware.
Made with quality pine wood.
Cons:
Shelves are not adjustable.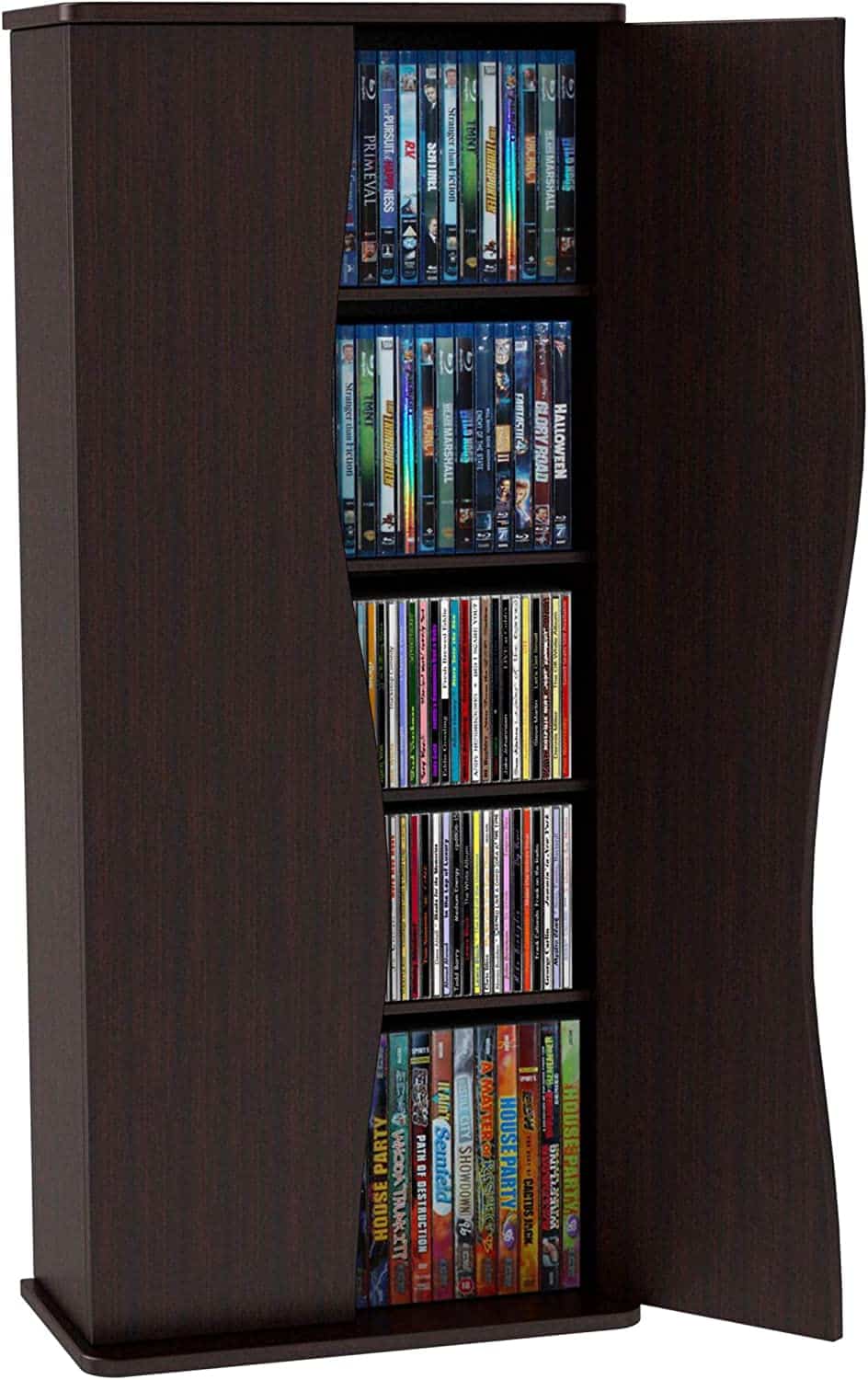 The Atlantic Venus media storage cabinet is a great buy for people looking for a smaller cabinet to store things like CDs, vinyl records, and other small and lightweight trinkets. Your living space will have a swoosh of elegance with the addition of this media cabinet, which includes doors that are curled unconventionally.
Price Range: $50 – $100
Color/Finish Options: 1
Material: MDF
However, some people are displeased with having received such a small cabinet. Always read the product page carefully before you buy something, as this furniture piece measures only 15.38 Inches (W) x 8.25 inches (D) x 34.63 inches (H).
Pros:
Gorgeous, curved design.
Features five sliding dividers.
Push-to-open magnetic doors.
Cons:
Best Small Living Room Cabinet
Sadly, not everyone has a lot of living room space to work with. However, we all need that extra bit of storage in the living room, whether it's to conceal items or showcase them. Small living room cabinets can help with that. They are available in plenty of styles, colors, and finishes, so it shouldn't be difficult to find a piece you like.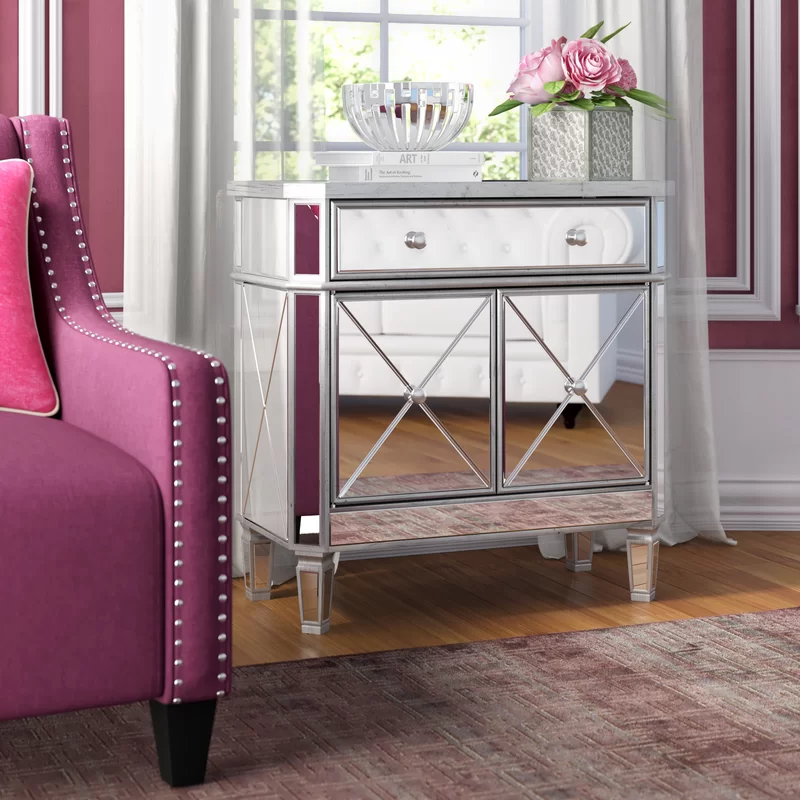 Few small living room cabinets are as glamorous as the Acantha. Designed with glass panels that create the illusion of a bigger room, I could see this cabinet placed in any room of the house. I think it would work exceptionally well in a glam-style bedroom or even in the entrance hallway.
Price Range: $500 – $550
Color/Finish Options: 3
Material: Solid wood, MDF, Glass
This gorgeous accent cabinet is more about the ritz and less about the storage space, even if you have quite a lot of room to store books, dinnerware, or board games. It's designed with different materials that work well together: solid wood and MDF, glass panels, and stainless steel hardware.
Pros:
Gorgeous glam design.
Made with quality materials.
Three finish options.
Cons:
The surface is easily stratchable.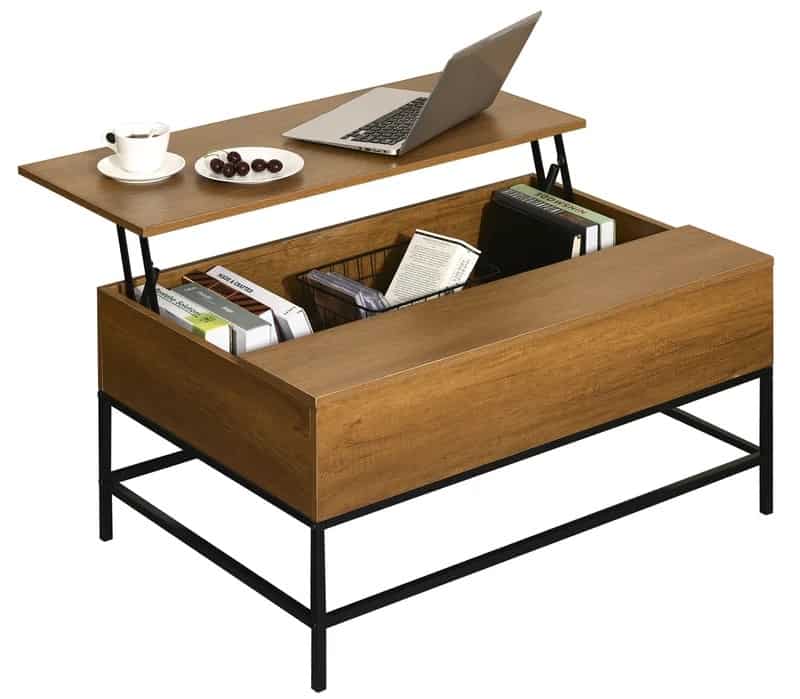 This storage-equipped lift-top coffee table is a wonderful addition to any living space. It adds a touch of contemporary chic with its open steel base finished in a sleek black tone. The detachable top can be used as a desk for working on a project or as a snack tray. This coffee table is 35.5″ in length, providing plenty of room for periodicals and decorative objects.
Price Range: $150 – $200
Color/Finish Options: 2
Material: MDF, Steel
I find this to be both a practical and a good-looking piece. If you're like me and keep losing the remote control, this feels like the perfect storage space for it.
Pros:
Concealed storage space,
Versatile furniture piece.
Multiple finish options.
Cons:
The colors are different than pictured.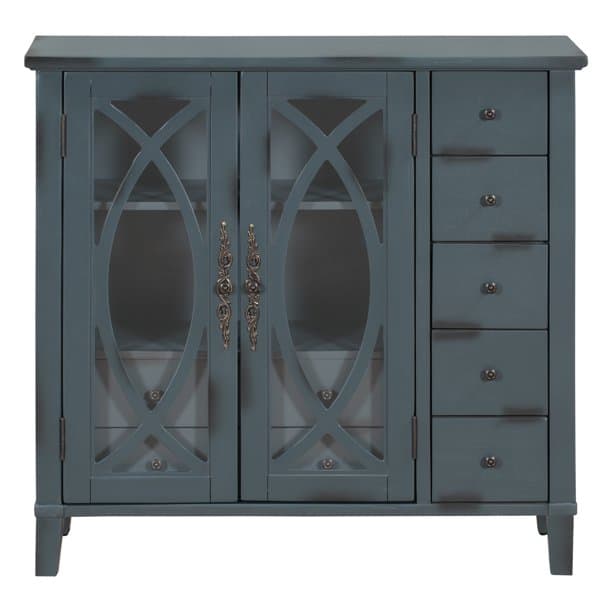 The console table's outstanding durability and stability are matched by its charming vintage aesthetic. With a large inside, it'll be easy to store all of your essentials, giving your home a sophisticated air. The shelf height can be changed to accommodate your most prized possessions.
Price Range: $200 – $250
Color/Finish Options: 4
Material: MDF Veneer, Acacia Wood, Iron
Create a sweet, eye-catching focal point in your living area, dining room, or hallway with this accent console cabinet that combines use with decoration. I love this design because you get different storage options, including the possibility to showcase some of your items while still shielding them from dust.
Pros:
Intricate retro design.
Four color options.
Versatile storage space.
Cons:
Adjustable shelf.
Lots of tiny drawers for item storage.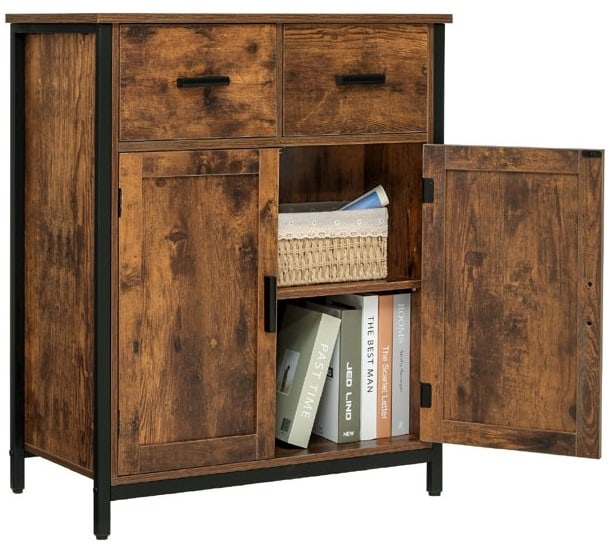 This storage cabinet's classic style and refined finish make it a fine addition to any room in your house or workplace. The freestanding cabinet is a practical storage solution and attractive addition to any room because of its compact footprint.
Price Range: $100 – $150
Color/Finish Options: 2
Material: Particleboard
I love the versatility and retro design of this piece. The shelf is adjustable, always allowing me to position items of a different height or play around with how I arrange my book stacks. It's just a beautiful cabinet to have.
Pros:
Adjustable shelf.
Spacious drawers.
Gorgeous retro design.
Cons:
Best Living Room Cabinet with Open Shelves
Open shelving is perfect for all those items you take pride in and want to see whenever you enter the living room. They could be books, CDs, DVDs, trophies, diplomas, those cute plates you got as souvenirs from your last vacation, scented candles, or whatever you feel best decorates the room. I've got a ton of open shelving units in my home, and the only downside is having to dust them all the time.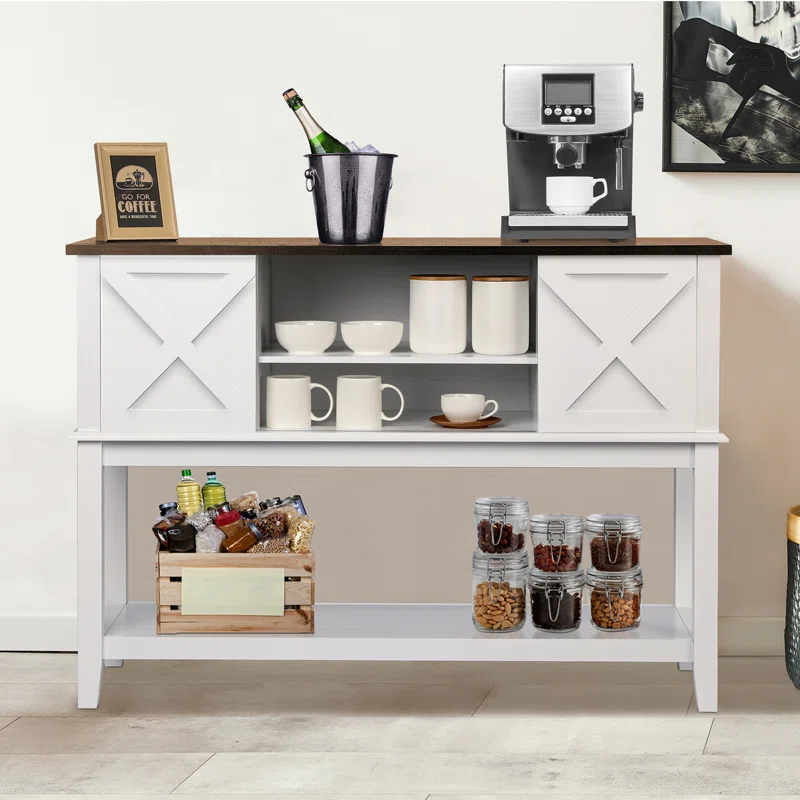 The Maisa cabinet is as reliable as it is beautiful. The entire sideboard is constructed from solid wood, ensuring its durability and stability. This sideboard operates very stably and doesn't wobble after construction, thanks to the high-quality materials.
Price Range: $300 – $350
Color/Finish Options: 1
Material: Solid wood
With its blend of modern and farmhouse aesthetics, this sideboard cabinet is the perfect addition to any home. Two sleek sliding doors conceal a spacious closet, making it easy to store and retrieve belongings. You could place this anywhere in the living room, kitchen, or hallway; it would look amazing!
Pros:
Has both open and concealed storage.
Installation tools included.
High weight capacity.
Cons: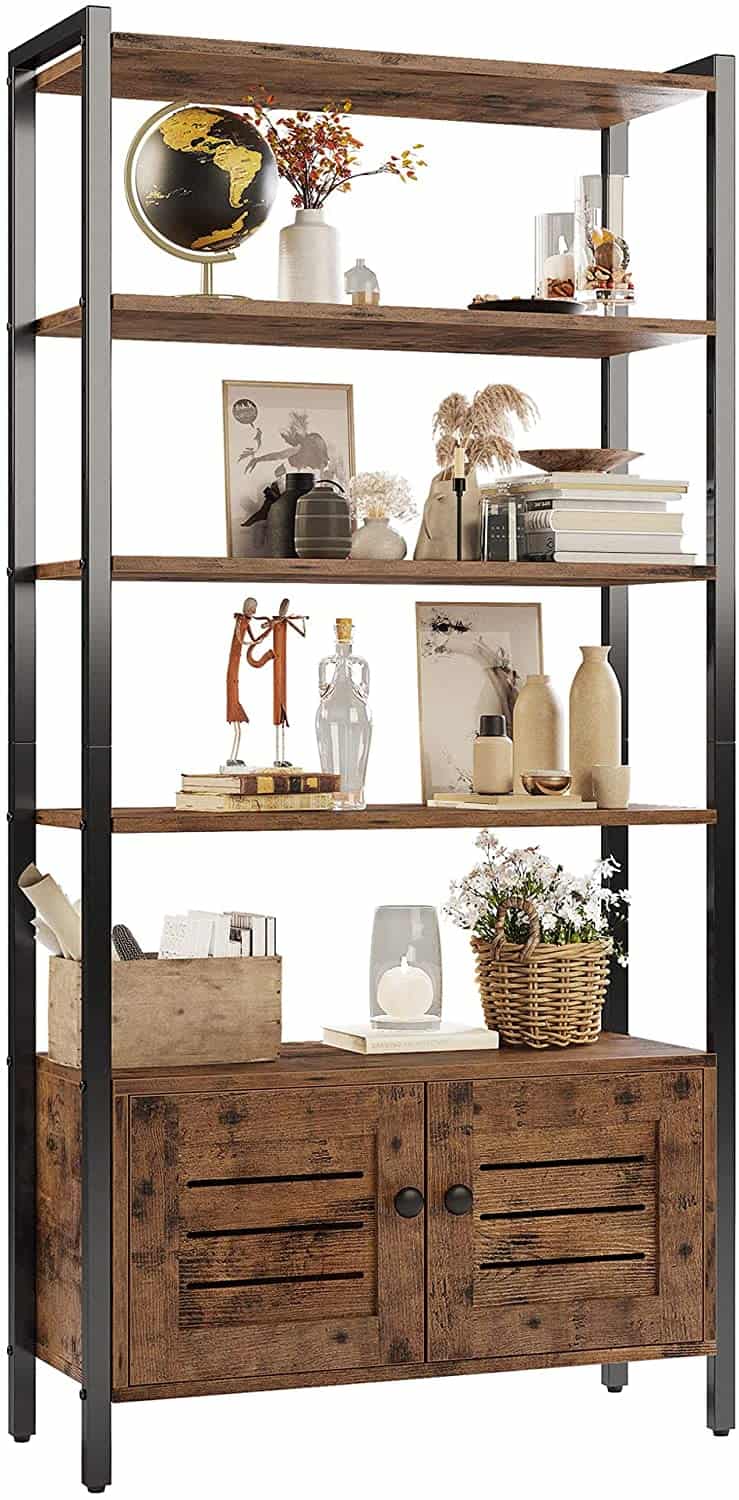 The IRONCK Shelving Unit is a Convenient Cupboard. Use this lovely traditional piece of furniture to display your collection of books, periodicals, and other media. This shelf unit is made from powder-coated aluminum and P2 class MDF; this shelf unit is robust and aesthetically pleasing. This rack's sleek, urban aesthetic will complement your home's decor while also helping you make better use of your space.
Price Range: $100 – $150
Color/Finish Options: 3
Material: MDF
I fancy this particular cabinet because the open-shelf system allows you to showcase so many different items. It's a very practical and stylish piece. If there are any items you want to conceal, just put them in the cabinets on the bottom.
Pros:
Multiple size options.
Both concealed and open storage.
Three finish options.
Cons:
Complaints about the small size.
FAQs
Question: What Is a Credenza?
Answer: A credenza is a piece of furniture shaped like a cabinet. It usually goes in the living room and has short or no legs. It features sliding doors and is mostly used for dishware.
Question: Where Is the Best Place to Buy Living Room Cabinets?
Answer: You can buy living room cabinets from Amazon, Wayfair, Bed Bath & Beyond, Ikea, and other stores.
Question: Can I Put Cabinets Around My Living Room Fireplace?
Answer: It is possible to add cabinets around the living room fireplace, but there are some things to consider. First, you need to make sure the fireplace is properly insulated. If not, the cabinets would need to have high heat resistance. However, it's possible that installing cabinets around the fireplace could be overkill.
Final Words
I hope you enjoyed our guide to the best living room cabinets. With so many options on the market, it can be tough to know where to start when choosing suitable cabinets for your home. But with these tips and tricks, I am confident you'll be able to find the perfect set of cabinets for your living room in no time.
Still can't decide? Go for my pic, the IRONCK Industrial Bookshelf and Bookcase, because it can go in both a rustic and modern home. Head to our site when you're done to find more awesome recs for cabinetry!
Read More: