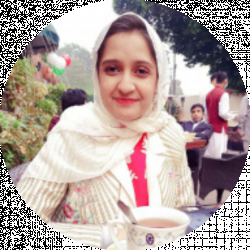 Latest posts by Zunaira Ghazal
(see all)
Ikea cabinets are a popular choice for homeowners looking to upgrade their storage solutions. Not only are they affordable, but they also come in various styles and sizes to fit any room in your home. 
However, Ikea cabinets tend to be generic – they are good at the function part, but most lack personality. This is especially true for their shoe cabinet collection, which all look the same. Therefore, I aim to create a list of hacks to help you spruce up your Ikea shoe cabinet. Let's take a look:
Bottom Line Upfront
The best Ikea cabinet hacks are functional, stylish, and easy to implement. Some popular options include adding custom paint or hardware, using Ikea cabinets in unexpected ways, or combining them with other storage solutions.
I tried to curate unique ones for my audience, and I hope you find them as clever, aesthetically pleasing, and distinguished as I did.
As for my favorite one, it's definitely the Hallway Gallery Wall, which combines several IKEA shoe cabinets to deliver a wholesome look for a small home's corridor. I must say that it's a really interesting way to use these particular cabinets!
Top Picks
Here are my top picks from this list, along with reasons why I love them so much!
Painting it Teal
This is definitely one of my top picks, mainly because it's a versatile hack that can be implemented onto any other IKEA shoe cabinet as well. Plus, the way that it adds a lot of personality to the Hemnes speaks volumes on how something as simple as a paint coat can totally transform a piece of furniture.
Hallway Gallery Wall
This is another top pick of mine. I love the idea of joining different IKEA cabinets together and making a large console for narrow hallways. I appreciate the tiny-house aesthetic and feel like this idea might be a perfect fit for even small homes.
Big Retro Shapes
This is another one of my absolute favorite IKEA shoe cabinet hacks. I love how the stark look of the cabinet has been morphed into a gentle, vintage visage – it looks absolutely stunning! 
Selection Criteria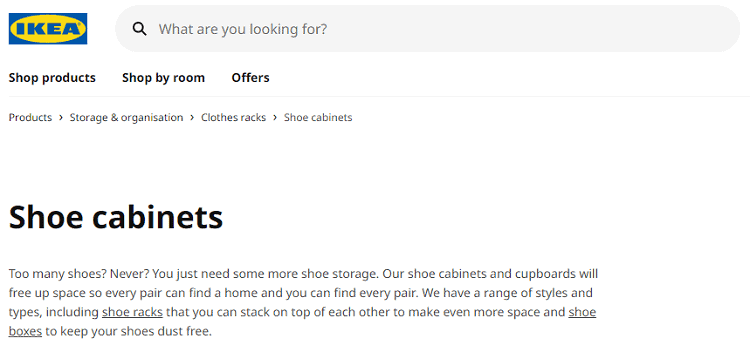 When selecting the best Ikea cabinet hack for your home, there are a few key criteria to consider:
Functionality
The most crucial factor is whether the hack is functional for your needs. I searched and selected on the basis of the cabinets would be enhanced in their usability on a daily basis.
Style
Consider the style of your home and choose a hack that fits in with your decor. This could include selecting a hack that complements your existing furniture or adding custom touches to make them stand out. Hence, I curated a lot of hacks that amplify the stylishness of these IKEA shoe cabinets.
Ease of Implementation
Finally, I looked at how easy the hack is to implement – after all, it won't be helpful if you find it too complicated. Most of them are simple DIY projects that anyone can indulge in. You won't find them very tricky.
Embracing Maximalism
As a designer, I've seen the curveball in the direction of the trends. People are now leaning towards maximalism. They're tired of empty, white, hard-to-maintain spaces with no character and warmth. They want furniture that embodies style and personality. 
IKEA has a reputation for delivering affordable choices that urge people to take out their toolboxes. While they're at it, many people now go the extra mile and give their IKEA furniture a maximalist makeover. I've curated many of these for this list as well!
Making Over the STALL Shoe Cabinet
IKEA's Stall shoe cabinet dons the typical white hue and has cutouts for handles on all four pullout compartments.
You can make it more attractive and homely by replacing the top with a wooden slat – make sure you pick something with the right dimension. It might require you to be a little tool savvy, but I believe it takes a particular know-how to assemble IKEA furniture, to begin with.
Secondly, you can install chunky handles over the wooden cutouts to add more personality to the overall design. Once done, you'll undoubtedly do a double-take at the transformation.
Trones Shoe Cabinet as a Floating Vanity
This is one of the best IKEA shoe cabinet hacks I've come across so far! The Trones shoe cabinet, like most IKEA furniture, is absolutely bland, but instead of simply changing the top, you can use it as a floating vanity or hallway console. 
Not many people know, but this cabinet is also available in black. All you have to do is choose this color during your purchase, mount it on the wall and top it off with a round decorative mirror for the best contrast.
Some textured decor items at its top can balance the whole aesthetic beautifully, and I recommend you go for brass knick-knacks for that luxe vibe.
Benching the Shoe Rack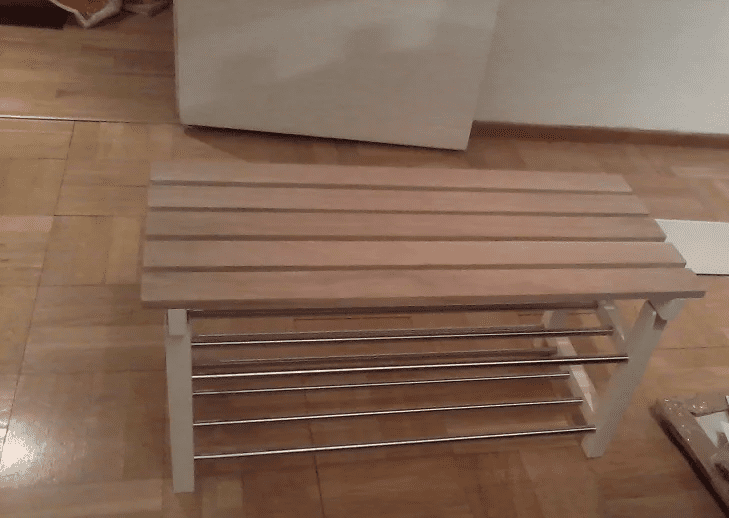 IKEA designed the Tsujig shoe rack to be simple and sweet – its double-shelved layout is compact and perfect for small homes.
However, you can make it even more efficient by flipping it upside down and adding another top surface, doubling its function as a small bench! It will allow you more leverage and support while putting on heels or joggers and provide a comfy place to sit while waiting for your friend, roommate, or partner at the entrance.
The best part is that this hack is easy to DIY and requires only the most basic tool savvy. Literally, anyone can do it!
Painting it Teal
So, the stark, undecorated look of IKEA furniture is patented and reflected in their shoe cabinet designs. If you're not an "all-white" person, you'll love this hack where painting over the whole cabinet can transform the look!
This primarily works for the big IKEA shoe cabinets (Hemnes, Trones, etc.) whose plain white fronts tend to add nothing to an ambiance personality-wise.
You can pick a color of your choice (or teal, like in this picture) and decorate the final look with Easter lights, colorful baubles, and metal accessories. Pro tip: I recommend adding personalized hardware to complement the color of your choice.
Customizing the Front Facade
The front facade of most IKEA shoe cabinets brims with a wealth of opportunities to be experimented with. Since they are plain, you can have a lot of fun upgrading them – hence this amazing IKEA hack for the Hemnes unit.
It provides detailed instructions for designing a "fettered" front that would look excellent in any modern home. From cutting up the wooden dowels to sourcing all the suitable materials, you'll find everything you need to know to get this look if you click on the link in the description!
Black & Woven
Here's another interesting IKEA shoe cabinet hack to transform the Hemnes. I love this one primarily because it features one of my favorite aesthetics: black and rattan! It seems that the author of this DIY venture has taken out the original cabinet doors and changed them up with transformed woven rattan ones. 
Any designer worth their salt would tell you that washed-out IKEA white is not a flattering pairing with bright, natural rattan, which is why the black paint gives the whole design so much more personality! I love this combination and how it has been topped off with an indoor vine planter with leaves cascading down the side – looks absolutely gorgeous!
Hallway Gallary Wall
The great thing about IKEA shoe cabinets is that they are sleek and compact. You can fit them even in the smallest and narrowest of spaces. If you've been struggling with finding the right-sized console for your hallway, I suggest you look at this handy little hack!
Instead of going for a single bulky sideboard, you can get a bunch of IKEA Hemnes units and join them together to create a customized sideboard of your own. Depending on your desired look, you can even paint the top shelf or replace it with a homogenous wooden slat.
When you're done, you can cap off the whole look with a beautiful gallery wall to complement the horizontal girth of this new mega IKEA shelf!
Antiquing the Hemnes
The 2-compartment IKEA Hemnes shoe cabinet is an absolute fan-favorite because of its versatility and compact design. However, once again, it is too flavorless and stark in aesthetics. Cue this fantastic hack where the whole exterior of this cabinet has been remade into something truly spectacular.
I love antiques a lot and appreciate the hard work that goes into making a clean, modernist piece of furniture like the Hemnes look like this. I adore the bayberry-hued paint and how it has been accentuated with subtle gold trim and minimalist additions at the corners – it's the perfect look to capture if you're looking for a vintage-classic twist!
Big, Retro Shapes
Anyone who loves the design elements of the retro era would adore this IKEA Shoe Cabinet hack. The use of big, bold shapes to completely face-lift the facade of this Hemnes cabinet is undoubtedly worthy of being featured on this list.
It's a maximalist take, and I adore how the author of this hack has had a no-holds-barred approach to the design.
From the brown paint to the half-circle cut-outs at the top and the full-circle cut-outs at the bottom, I feel like this cabinet was plucked straight out of a 70s American home – vintage Memphis at its best! Even the legs have been replaced with brass brackets to give all that brown some striking contrast!
Twinning in Black & Wood
Here's another fun IKEA shoe cabinet hack! You can customize the front by adding wooden accents. These are easy to apply, as you can easily get wood-texture peelable decals or vinyl tiles from any hardware store. I suggest you pick an IKEA Hemnes with a black finish for this hack. Wood and white is a classic combination, but it's nowhere as charismatic and distinguished as wood and black!
FAQs
Question: Can I Paint an IKEA Shoe Cabinet?
Answer: Yes, you can paint an IKEA shoe cabinet. It is important to use paint appropriate for the shoe cabinet's material. Sanding the surface and using a primer before painting can help the paint adhere better and give a smooth finish.

Using a sealant after painting is also essential to add durability to the finish. 
Remember that painting the cabinet may void any warranty provided by IKEA. It's a good idea to test the paint on a small, inconspicuous area before painting the entire cabinet to ensure that you are happy with the results.
Question: How Can I Customize an IKEA shoe Cabinet?
Answer: There are many ways to customize an IKEA shoe cabinet to make it more unique and personalized. You can paint the cabinet in a different color or pattern to match the style of your home. You can change the knobs, handles or even add some new hardware to give it a more customized look.
If storage is your concern, you can add more shelves to the cabinet to increase the storage capacity.
Alternatively, you can use contact paper to cover the cabinet and give it a completely new look or add legs to the cabinet to give it a more elevated look or make it more accessible. You can even add lighting to these cabinets to enhance their functionality and looks.
Question: How Much Weight Can an IKEA Shoe Cabinet Hold?
Answer: The weight capacity of an IKEA shoe cabinet can vary depending on the specific model and material. It's important to check the weight capacity information for the specific shoe cabinet you have, which can usually be found on the product page or in the assembly manual.

For example, The TRONES shoe cabinet has a weight capacity of 15 kg (33 lbs) per cabinet. The HEMNES shoe cabinet has a weight capacity of 25 kg (55 lbs) per cabinet.

It's important to note that the weight capacity is significant not only when it comes to the shoes but also when it comes to any additional shelves or customizations you may want to add to the cabinet.
It's also important to remember that the weight capacity is maximum, and it's always safer to distribute the weight evenly across the cabinet and not overload it in one spot.
Conclusion
Well, we can see from this list that the Hemnes shoe cabinet is the most popular and DIY-worthy one in the IKEA range! How interesting! That said, IKEA shoe cabinets are an excellent option for storing and organizing shoes, but they can become even more versatile and functional with a few tweaks and hacks.
The possibilities are endless, from adding casters for mobility to customizing with paint, hardware, or additional shelves. A little creativity and imagination can turn an ordinary IKEA shoe cabinet into a unique and personalized piece that fits perfectly in any home.
As for my absolute top favorite from this list, I would go for Hallway Gallery Wall because it encompasses both the functional and aesthetic aspects.
If you're looking for more cabinet ideas, here you will be able to find the Best Hemnes Shoe Cabinets and some entryway cabinets that can give your home a new cozy look.