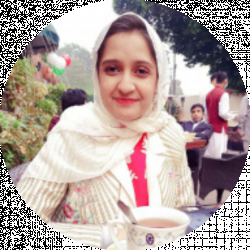 Latest posts by Zunaira Ghazal
(see all)
Innocuous and vintage, smoker's cabinets have faded within the pages of history as gentlemen have replaced them with heavyset ashtrays (and now vapes!). Honestly, these cabinets are an acquired taste nowadays. If you put the keyword "smokers cabinet" on Amazon, it shows you completely irrelevant products, which inspired me to write this listicle.
I'm writing this for all the vintage peeps who have difficulty curating this particular form of cabinet for themselves. Trust me, it's out there – you just have to find the right source. And now I've curated a bunch of them for you, so it's all in one place. Let's take a look:
Bottom Line Up Front
So, a smoker's cabinet is a vintage piece with one drawer and one cabinet. But here's the catch – there's usually a swiveling shelf that doubles as an ashtray in the drawer, while the cabinet hides a pipe rack and space for other smoking accessories.
Like every other type of cabinet, the design varies for smoker cabinets. They all have a vintage appeal as they come from the 50s-and-before era. But design-wise, some have multiple drawers (especially bigger ones), while some have more than one cabinet. 
I love "Stylistic" and consider it my ultimate favorite from this list because of its unique composition. It's like an ornate hallway console, and the cabinet in the center gives it just enough visual oomph to make it the focal point in any room.
Top Picks
Here's a list of my top picks:
Small Scale
I love the styling opportunities that this compact smokers cabinet brings with it! Plus, the dark oak finish and 19th-century craftsmanship are excellent! I would love to fit something like this in my contemporary interior design residential projects.
Stylistic
I love how this smoker's cabinet is elaborately designed yet still exudes a harmonious front. Moreover, its console-like body is so unique and different from all other types of cabinets in this genre that I just had to put it at the top of my list!
Warm and Contemporary
Designed like a paneled door and perfectly compact in size, I love how this smoker's cabinet houses multiple drawers and shelves. I would personally place it in a bedroom where one can store/organize small knick-knacks inside while keeping them within handy reach.
Selection Criteria
If you're wondering what I had in mind while curating this list, here's a short breakdown for you:
Design Diversity
People who don't know the essence of a smoker's cabinet assume it MUST contain a single drawer and cabinet. However, that's not the case at all. I wanted to showcase a vast variety of designs in this genre. Some have more drawers, while others have unique-looking cabinets.
Finishes
If you look at all the smoker's cabinets on the internet, you'll notice that most of them are quite similar-looking. That's because they share the same type of finish. Therefore, another goal for me was picking out pieces with a unique finish. They all have that inherent vintage vibe, but the color, print, and grain is very different!
Hardware
I always say that a cabinet without handles is like bread without butter. It's even more important with vintage pieces because it's one of the elements that set them apart. So I also looked at the type of hardware style and it's impact on the overall design while curating this list.
Aesthetic Variety
Once again, I would like everyone to note that smoker's cabinets don't offer much aesthetic variety. They're all relics of the past, so they all have a similar vibe. I tried to curate pieces that were a bit different. From unique finishes to detailing, I've tried to pack a lot of aesthetic variety into this list.
Like a Chest
I love how this smoker's cabinet starts off the list with a bang! Its dark finish and unique design are the show's stars, but I love how it has been styled for the image. I can conveniently see all the hidden compartments of the interior. First, the top lid can be opened like a chest, and the inside contains several drawers.
I see a lot of accessorizing potential here, especially if you like collecting vintage paraphernalia. You can top it off with antique brass decor and old maps famed in shabby-chic frames whenever you're styling it for your rooms.
Carved to Perfection
Ah, this smoker's cabinet instantly evokes an ornate vibe. I love the detailed carving on the cabinet doors. They look so rich and statement-worthy! Other than that, I also love the details of the interior.  With the perfect balance of drawers and open shelves, this smoker's cabinet can complement contemporary storage functions.
The thing that I appreciate the most is the compartmentalized top. Once again, there's a lot of styling potential here. I recommend placing books with orate spines and unique antique brass decor in them to get the best visual punch.
Oversized Perfection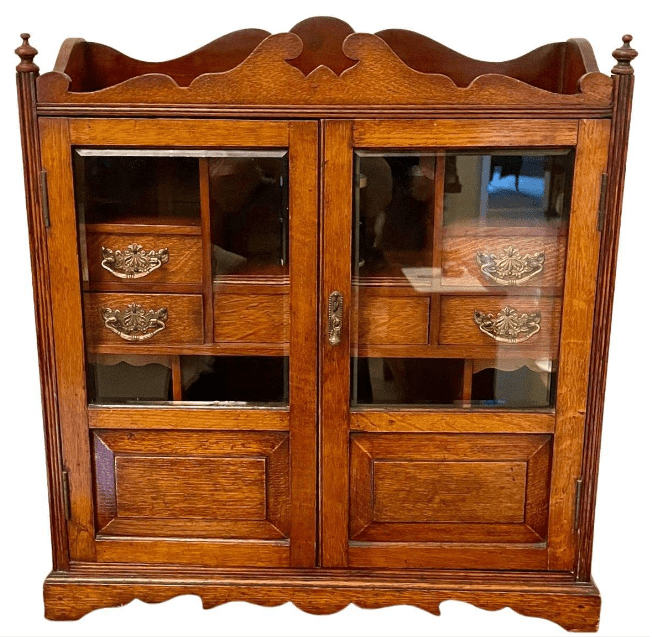 If you've got a taste for large vintage furniture cabinets, you would love this one. It looks like a sideboard but has all the trappings of an old-school utensil showcase. I love how the cabinet doors have been used as overarching design devices.
They simultaneously hide and highlight the drawers inside quite prettily. But the thing I love the most is the detailed brass handles. They complement the curves at the top while providing great accents to the whole design.
Stylistic
I think this is the most unique smoker's cabinet on this list, and I love it! It's designed like a console rather than a typical old box cabinet, and this quality instantly sets it apart.
I also love the balance and overall symmetry of the design. The cabinet is placed in the center, and the empty spaces on either side are perfectly framed by the carved accouterments. Something like this would look perfect in an entrance foyer or a large hallway.
Glassed Up
This one is neat and minimalist on the outside while being all functionally ornate on the inside. Another great thing is that it's super compact, so you can place it anywhere in your house.
All the smoker-related accessories are also visible throughout the front facade, adding so much extra dimension to the design. I think this type of cabinet needs direct visibility, so try placing it where anyone who enters will see it from all angles!
Small Scale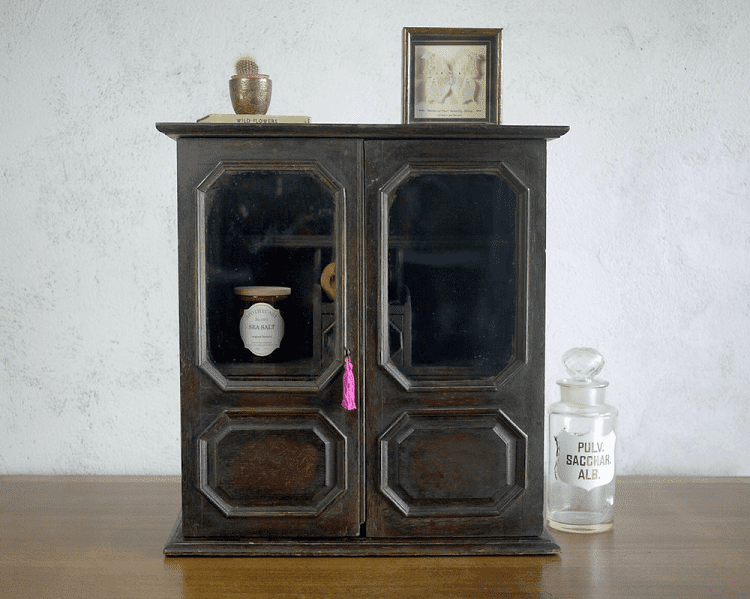 I love the small scale of this smoker's cabinet! It's a 19th-century vintage piece that's still in pretty excellent condition. The dark oak finish is the standout feature of this piece, but I also appreciate how the inside has been symmetrically compartmentalized – kudos to the designers of ye old!
I believe a piece like this would look stunning in a contemporary home. Just use it as a statement piece and embellish it with modern decor items. Maybe put a small indoor planter on one side for some contrast. The green of the leaves would really look striking against the dark wood finish of the cabinet.
Eras Bygone
This vintage smokers cabinet has that classic medieval look that would make an instant statement in any contemporary or eclectic interior design. I love how this cabinet's exterior and interior are totally straightforward.
The metal embellishments on the cabinet doors are slated to provide just the right amount of visual interest and go really well with the bright finish of the wood. Something like this can be styled brilliantly with gorgeous glass and metal accessories. I'd go with 60s-era hippie glasswork for that nice, contrasting vibe.
Edwardian Style
It's the detailing on this smoker's cabinet that caught my eye! Just look at all that striking gold – the delicate floral arabesques stand out gorgeously against the dark finish of the wood! Moreover, the design is compact and could be substituted for a living room end table or a bedroom nightstand.
It also has some excellent styling potential. I recommend placing those large books with ornate gold spines at the top and pairing them with a traditional bookend to cap things off.
Fit for a Man Cave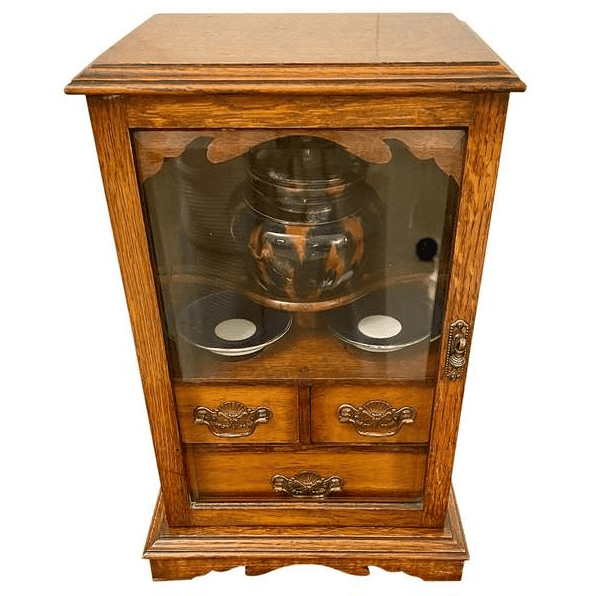 This smoker's cabinet gets points for authenticity! Once again, it featured a glass-glazed front facade molded to the top. I love the intricate detailing at the top, and the fitted interior gives it that attractive mini-showcase vibe.
This might be more for gentlemen collectors who want to furnish their mancave with a masculine cabinet that also has a functional use. There's no need to embellish this one – just put it in a place where it would be instantly spotted in a room.
With a Mirror Cabinet
Here's another unique smokers cabinet for you! I love how it's so unlike every other cabinet on this list. With a slim design and small scale, I adore the dual finish of this piece. The combination of dark and light wood has been expertly articulated within the design. I love the addition of the small mirror on the side – it makes it ripe for vanity decor. 
In fact, there's an incredible amount of styling opportunities here. The size of this cabinet makes it possible to feature anywhere, be it a living room sideboard or a hallway console. You have to complement it with the correct decor. In this case, anything with brass accents would be perfect – think: baroque candelabras, gilded sculptures, or tall table lamps.
Warm & Contemporary
This smoker's cabinet has a lovely contemporary vibe despite its vintage origins. I love how the cabinet looks like an actual paneled door! It reminds me of the wardrobe portal to Narnia – just waiting to be opened and taking the person to a whole other dimension!
This cabinet, too, opens up to reveal a plethora of compartments and drawers. They might have been a smoker's dream come true back in the day, but even today, they remain relevant for storing and compartmentalizing small objects.
The size of this cabinet is also very convenient. It's compact and designed to fit onto any surface with ease. I recommend styling it as it has been in the picture. Just place it on a pedestal table and complement it with a single vintage accessory.
Stylish Mahogany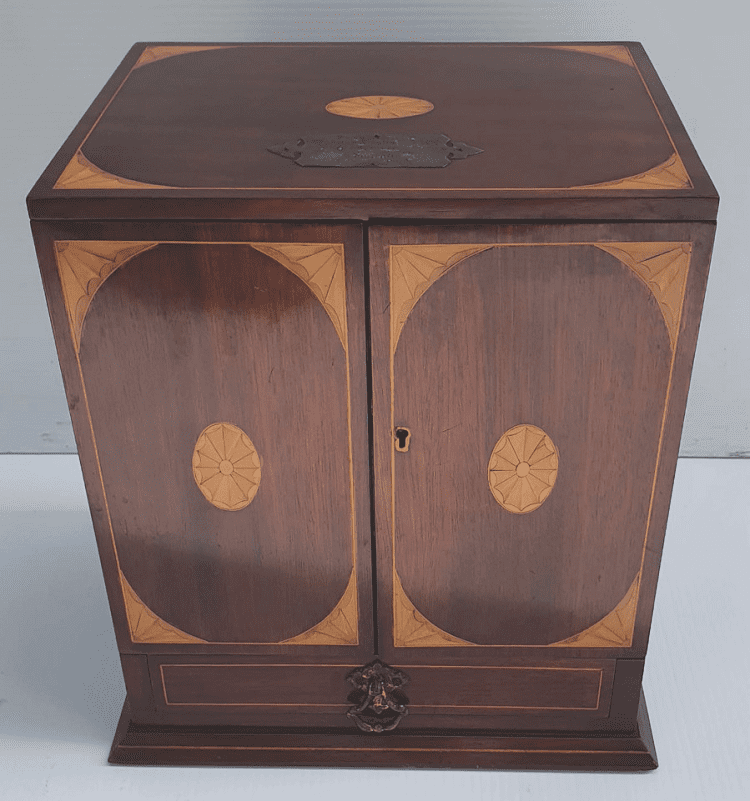 This smoker's cabinet exudes vintage charisma! Its Edwardian style and dual finish are eye-catching in their own right, but the brass accessorizing adds even more charisma to it. This cabinet would make a great addition to most modern homes as an eye-catching statement piece.
Try to pair it with traditional or transitional style furniture so that it seamlessly fits within the overall room aesthetic. You can style it with bold brass sculptures or vintage Tiffany lamps for the best effect.
Nouveau Style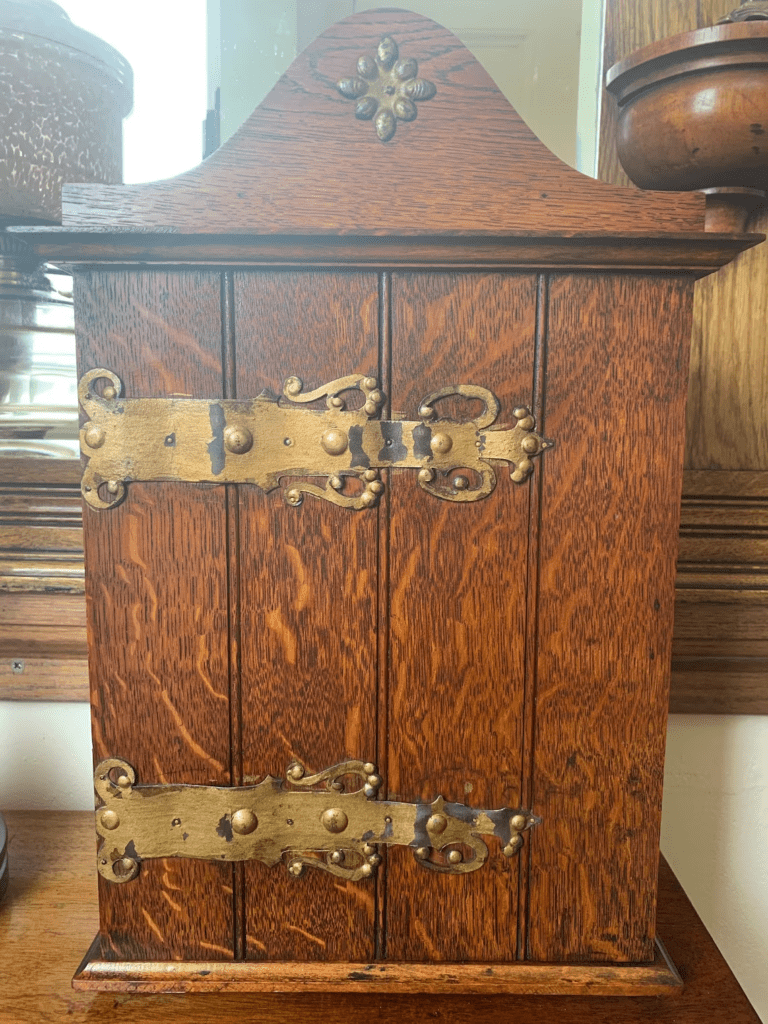 This nouveau-style cabinet is the most adorable addition to this list. It's another compact design with brass detailing that dates back to the 20s.
I love how it has retained its personality over a literal century – just one look and one can tell that this cabinet will make its presence known when placed inside any interior. You can place it in your living rooms or dens or feature it in your kitchens as a unique spice cabinet.
Vintage at its Best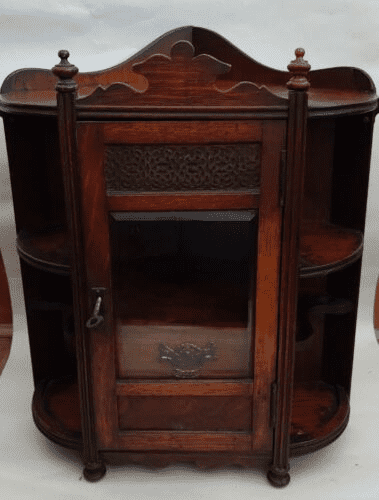 This smoker's cabinet is literally vintage at its best. I love its bold presence and appreciate how it has been emulated within the design thanks to the dark wood finish. I also really like the detailing on this one.
From the cut-work at the top to the brass detailing and overall shape, this cabinet feels like a statement piece in its own right. I also think decorating this one would be fun – you have to find light, bright accessories. Go for brass or other warm metal decors that would stand out in contrast to the cabinet's finish.
FAQs
Question: Are smoker cabinets still used?
Answer: Hmm, I don't think that smoker's cabinets are relevant in the kind of context that they used to be – in fact, they became relics by the 70s. The occasional one-in-a-million gentleman might use it as a collector's item for their man cave today. Still, I believe they've mostly been repurposed into vintage furniture decor.
Question: How did smoker's cabinets come into being?
Answer: Fun fact: smoker's cabinets first used to be "smoking stands" and they were developed as a niche genre of furniture (known as "novelty" furniture) during the Great Depression of the 30s as something that could be affordable to the average family. It had all the trappings of exoticism, meaning it was cheap, but manufacturers decorated it with fake veneers, prints, and other types of decor to make it feel ornate.
Question: What interior design themes can I use my smoker's cabinet in?
Answer: Hmm, this is a tough one. It looks lovely in a vintage or eclectic style interior design. It can also go with traditional Victorian-inspired spaces or be used as a statement piece in a neo-classical interior. But it's definitely a niche furniture piece – it won't go with modern interiors.
Best Smokers Cabinet Ideas: Conclusion
See? There are so many types of smoker's cabinets out there! I love how they are vintage and curated from boutique shops/instagram accounts, etc. I hope you liked this list because it was super fun for me to curate!
As for my favorite one, I'd again go with "Stylistic" because it just ticks all the marks related to great furniture design. Whether its symmetry, visual balance, or overall harmony, it's got it all, and I absolutely love it!