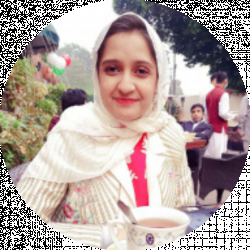 Latest posts by Zunaira Ghazal
(see all)
Desks and cabinets usually go hand-in-hand, mostly because one is essential to make the other functionally viable.
Can you imagine working at a desk that has zero storage options? No? Me neither. Many people like to keep their professional and study materials handy whenever they're working, so desks these days have evolved to provide a cabinet-like aesthetic that provides the best of all worlds. Below, we've listed down ideas that you might find unique or attractive depending on your needs. Let's take a look:
Selection Criteria
I've used the following criteria to narrow this list down:
Pick innovative ideas.

Pick desk cabinets that lean on the stylish side.

Pick desk cabinets that maximize space 
The Media Wall Desk Cabinet
Having a well-appointed media wall is a norm in most homes these days, which gives this desk cabinet an extra edge. Tucked in the middle of the media wall, an innocent-looking cabinet opens up to reveal a smart little work desk that can be hidden away when you're not using it.
It's a smart idea that allows you to efficiently make the most of your space. Moreover, I love how the entire design has been carried out in a lovely combination of woods and whites – classic.
The Foldable Bookshelf
Smart and foldable furniture is the new norm, so this desk cabinet is so fabulous. It's got a well-thought-out design that is not just space-saving but also incredibly stylish.
First of all, I love how it disguises itself as an innocuous-looking bookshelf simply leaning against the wall. Second, anyone with a good eye will appreciate how the bottom half consists of a display cabinet on wheels that can be easily pulled out to showcase the desk!
Wall-mounted to Perfection
This is another great foldable desk design that hides behind a wall-mounted cabinet. When folded up, no one will be able to tell that simply pulling the lid forward will reveal an entire workspace with a desk, built-in cabinets, and great lighting.
This element of surprise is what makes this desk cabinet design so unique. Moreover, the simple black surface of the lid makes everything feel two times more elegant and sophisticated. The black-on-wood aesthetic also makes for some great visuals.
The Suburban Book Cabinet Style
We all have those outdated suburban bookshelves in our homes that were once used for showcasing our grandma's chintz crockery. But not anymore! Now, you can repurpose this old-timey house-essential and convert it into a desk cabinet of stylish variety.
This picture highlights exactly how you can do so. You can follow its aesthetic blueprint and figure out a new paint color, shelf organization pattern, and desk upgrade in the middle to convert your at-home showcase into something modern and exceptional.
The Built-in Desk Cabinet Look
Many homes come with lovely built-in wardrobes, and a single cursory glance will have you overlooking how this one hides an entire desk inside one such wardrobe/cabinet.
Painted a fashionable Paris blue, this built-in desk is a flap in a cabinet that can be folded upward to hide the entire workspace. Camouflaged by full cabinets at both the top and bottom, this idea is great for short on space homes.
The Traditional Desk & Cabinet
This traditional combination of desk and cabinets is really elegant in its simplicity. The classic white design merges well with the rest of the wardrobe, while the break-in in its design makes for a fantastic play with materials where the open wooden shelves have been featured.
Aside from work, you can also use this style to feature some of your best workspace decor. From small corkboard frames that could be used to pin up sticky notes or thumbtack papers to pencil stands and more, you can place everything you need while giving it a nice, domestic camouflage.
Desk Cabinet Come Sitting Area
While this particular desk cabinet has a unique traditional flair, it also sets itself apart by segueing into a sitting area. So, while one side is dedicated to a nice, smooth workspace, the other one can help accommodate any lingering guests or even clients that you welcome into your home.
What I really like about this particular design is how it merges the homely and executive vibes in a single frame. The chalk-paint backdrop provides a nice touch, where if you have kids in the house, they can simply pass their time by drawing designs on it. You might even want to put inspirational quotes on there to get you through an especially tedious workday.
Dressing Room Come Work Corner
Due to a shortage of space, many people are transforming their extra closet space into home offices, and this one shows how this concept can work quite seamlessly when it comes to aesthetics.
All you have to do is create a nice transition from wardrobe to desk – which isn't that hard. This particular desk does it by incorporating a similar color scheme to the rest of the space. The white of the wardrobe continues into the cabinets of the desk (and even the chair), thus creating a nice, homogenous look that is complemented with vintage metal accents.
In a Narrow Space
Who says that work desks and their accommodating cabinets have to be complicated in design. Even something as simple as a floating shelf can work wonders when trying to make the most of your space.
This wood and white take on a desk alcove is quite a favorite of mine. As a designer, I often see asymmetric or left-over spaces going to waste, which is why this smart desk-come-shelf idea is so appealing. Although the existing area is quite narrow, the design makes it feel efficient and user-friendly.
Desk Cabinet Come Library
If you need a lot of cabinets with your desk, then you'd love the library aesthetic. It consists of a desk that is embedded within a whole wall of shelves where you can feature anything – be it decor, accessories, books, or more.
This particular one is a favorite of mine as it even features a moveable ladder. Plus, its light wood aesthetic makes it quite visually friendly. Even if you're working with a small space, it won't take up too much presence within the ambiance.
Playing with Color
The most attractive desk cabinets are the ones that can introduce a pop of color to your spaces, and this one, with its navy blue charisma, is sure to bring out the best in yours if you try to replicate it.
The shaker-style cabinet aesthetic is especially elegant and coupled with the boldness of the blue color, and it looks especially charming. I especially love the contrast of the gold brass against the warm blues – it's so striking that it makes the whole space feel absolutely royal.
Enclosed Within
These days, it's trendy to enclose your entire office space within a single cabinet, and this built-in one is especially noteworthy because of its classic design.
Emulating understated charm and lovely sophistication, this desk resides in a tall cabinet and has a pull-out tray for the keyboard right underneath. I simply love how you can just pull a chair to it whenever you have work to do and then close it off when you're all done.
Vertical Pull-down Cabinet
This pull-down cabinet is a contemporary masterpiece. It's simple, compact, and a genius way to emulate a home office even in the most innocuous of spaces. The best part is that this cabinet aesthetic can be featured in any large wardrobe, be it in the kitchen, living room, or bedroom.
Overall, the design is quite classy as well. I especially love the contrast of gold brass against the white finish. Both elements complement each other perfectly.
The One With Vertical Bookcases
Straight out of the dream of every book lover, this desk cabinet comes with its own vertical bookcases. It has a nice, vertical orientation that belies the typical desk look and opts for something unique.
The great part is that this desk can look great anywhere. Whether you put it against a wall or feature it in the middle of a room, it's versatile enough to complement any and all types of layouts beautifully.
FAQs
Question: What's the difference between a hutch and a desk cabinet?
Answer: Both of them are essentially the same. A "hutch" is the official name of the desk cabinet, and it's basically a table that has an overhead cabinet collection that is used for storing various objects. It's excellent for organizing all your office essentials in a neat way.
Question: What kind of desks should I buy to store things?
Answer: Desk Cabinets or desks with hutches are an excellent choice for those who work with a lot of small objects and need to keep things organized.
Question: What are the benefits of a desk cabinet?
Answer: Desk cabinets offer a number of unique benefits, the best of which include excellent storage, a well-organized space, great styling of your space, and increased efficiency in your typical old work tasks. Lastly, it's a versatile investment that can suit the needs of different people with unique work tasks.
Question: Why is storage furniture so important?
Answer: Storage furniture is so important because it helps increase the efficiency of the space. It also increases the pace of your efficiency by providing a well-organized environment. Moreover, you can maintain a number of files and folders while keeping your space optimized for great use.
Best Desk Cabinet Ideas: Conclusion
Desk cabinets are a stylish, innovative, and systematic alternative to typical workspaces. With the advent of compact furniture, it has become even more of a viable choice – especially for people who live in small apartments and homes.
We hope you find this guide helpful while determining what kind of desk cabinet you should buy.