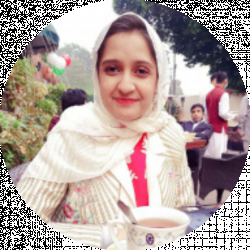 Latest posts by Zunaira Ghazal
(see all)
As an interior designer, I'm all about the details, and hardware is often the most overlooked one. You see, it's such an inherent part of the bigger interior design elements that no one really pays much attention to them in the long run.
For example, most people don't even realize that silver hardware goes with cool color schemes, while brass/gold hardware is perfect for accentuating warm and bold colors. Similarly, not many people understand what brushed bold hardware even is.
Just to clarify: brushed metal hardware has a matte, unreflective finish. It's not polished or satiny at all. When articulated in gold or brass, it features a certain charisma that's not apparent in its silver counterpart.
I love the posh, upscale aesthetics of brushed gold, so this list was a true joy to curate for you:
Bottom Line Up Front
Brushed gold cabinet hardware has this particular vibe – it's posh and sophisticated without being overly presumptuous. It also has this understated glamour about it that can make any piece of cabinetry feel swanky. This list is all about exploring all the different varieties of this particular genre and learning how they work best with specific cabinet styles.
Vintage eclectic is one of my absolute favorites on this list! That's because it features quite a unique amalgam of contemporary and vintage aesthetics. It would look pretty good in a modern and retro cabinet variation. Ultimately, you'll have a wide range of aesthetics to experiment with if you work with this particular design.
Top Picks
Here're some of my top picks from this list:
5 1/16" Center Multipack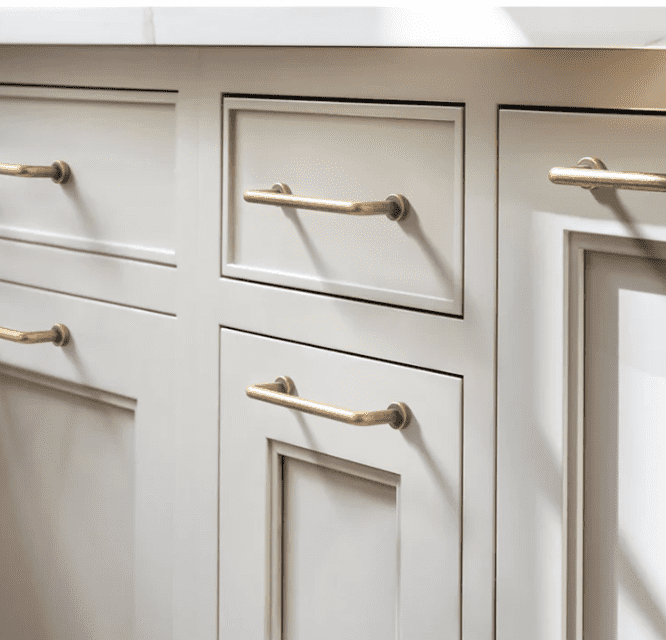 This brushed gold cabinet hardware piece became an instant favorite of mine because of its sheer versatility. From the front, its streamlined shape is like that of a simple horizontal line, but the plan-view is all about the ergonomics! I feel like you'll be quite comfortable using this piece to pull your cabinet door open or closed.
Selection Criteria
Here's what I was thinking when selecting items from this list:
Design
As a person who constantly surveys the market while designing interiors, I knew that there's a massive variety of designs out there in the brushed gold hardware genre. However, most people don't know about it and keep opting for the generic stuff. I wanted to highlight the fact that there are numerous design options out there if only you know what to look for – which is exactly what we're doing here!
Versatility
Another goal of mine while curating this list was to find items that would go with several cabinet designs. Therefore, you'll notice that every hardware on this list has a certain air of versatility. It doesn't just complement the cabinet it's attached to but will look just as good on a different design!
Brushed Gold Cabinet Ideas
Old is Gold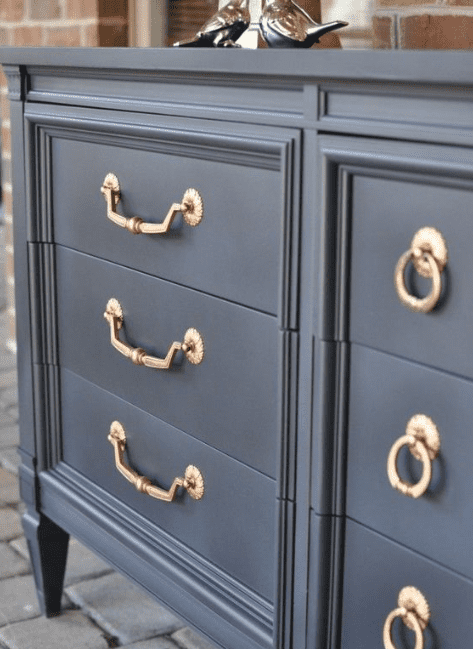 The lovely antique vibe of these brushed gold cabinet handles gives them so much personality. My preference is always to opt for handles and pulls that have a classic, hand-carved design with semi-complicated designs, and this one fits the bill quite nicely. I prefer these because they add a sense of ornamentation to an otherwise painly painted furniture piece. 
I mean, just look at the charcoal grey of this cabinet – without the added stylistic beauty of the brushed gold hardware, it would have seemed bland and unappealing.
Shining Contemporary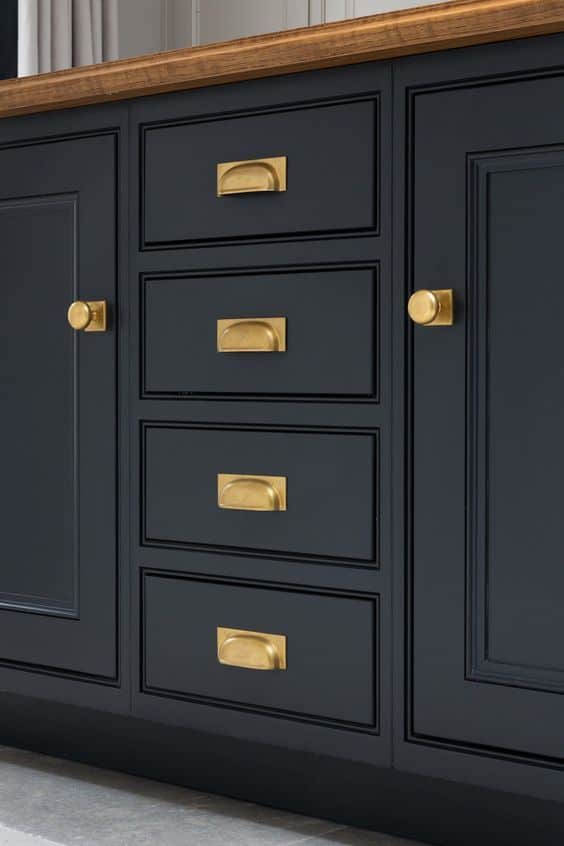 Drawer cup handles are my favorite! They're not elaborate or detailed, but they have an impact-worthy and intensely charismatic aesthetic. This particular combination caught my eye because it features a mix-and-match of cup handles on the drawers and knobs on the cabinets. Both are brushed gold and contrast strikingly against the lovely dark paint color of the cabinet. The overall impact is quite lovely and leans on the upscale side, thanks to the gold-against-iron combination.
Vintage Eclectic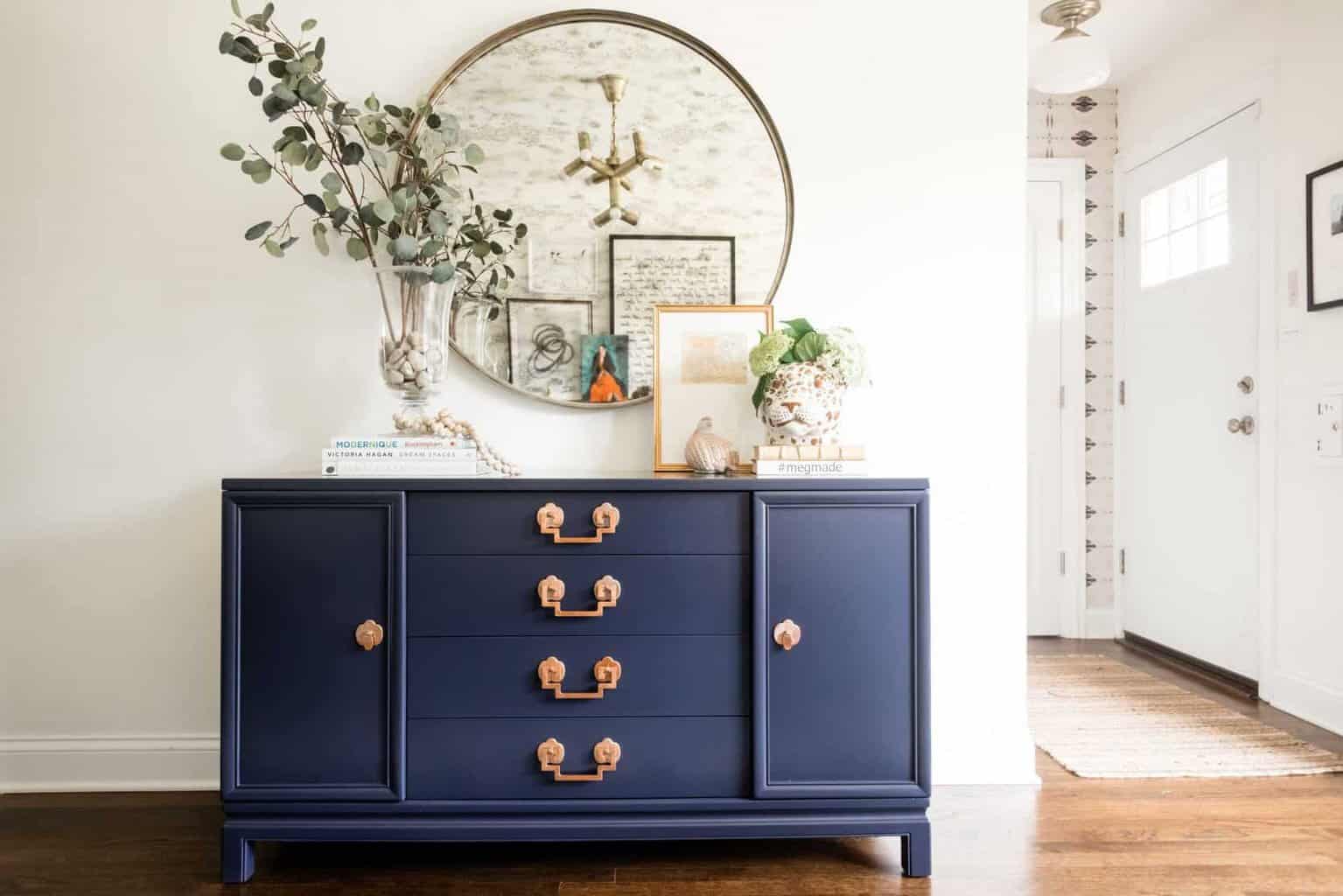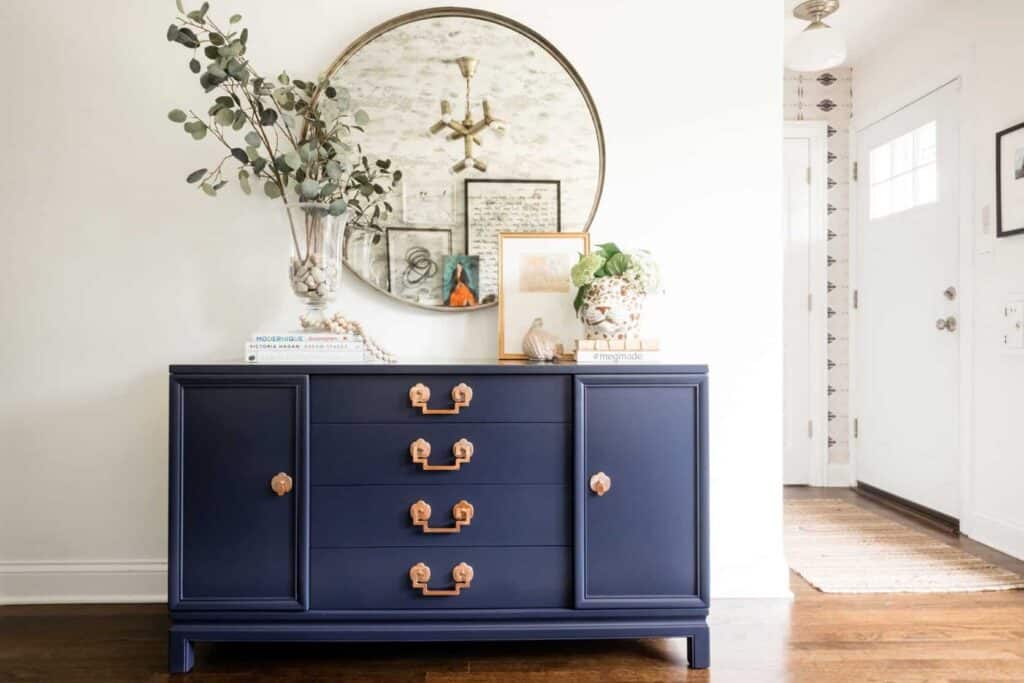 Brushed gold hardware has a naturally vintage vibe because its not shiny and polished, right? So, this cabinet (which features a largely contemporary design) leans away from its modern look with the help of this beautiful hardware. 
I absolutely love the artsy design of the handles. It merges straight lines and right angles with a flower-shaped installer and knob. Together, these two elements create a unique visual experience that would impress viewers and users alike.
Ah, the half-moon cabinet handle aesthetic – this is an exciting, if minimalist, new trend. This kind of brushed gold hardware is perfect for those who don't want too much bling and prefer subtle sophistication in their furniture pieces. In fact, that's the most wonderful thing about it, I think. Even the cabinet that it's attached to in this image features quite a modern, understated design.
Straight-laced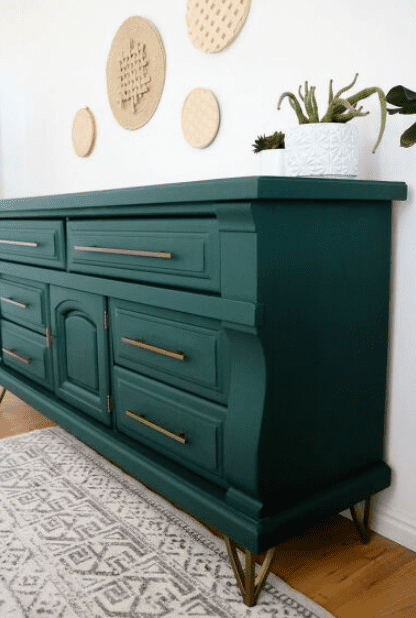 Here's another brushed gold cabinet hardware option that embraces minimalism! I absolutely love the horizontal orientation of these handles! A quick pro-tip here: if you want to feature these on your own cabinet, please note that the furniture piece should have a considerable girth itself. 
You see, accessorizing your cabinet is all about appreciating its proportions. Hardware like this would only look good if the drawer or cabinet is wide enough to carry it. Otherwise, it would simply look ugly and unbalanced.
Ring Pulls Never Disappoint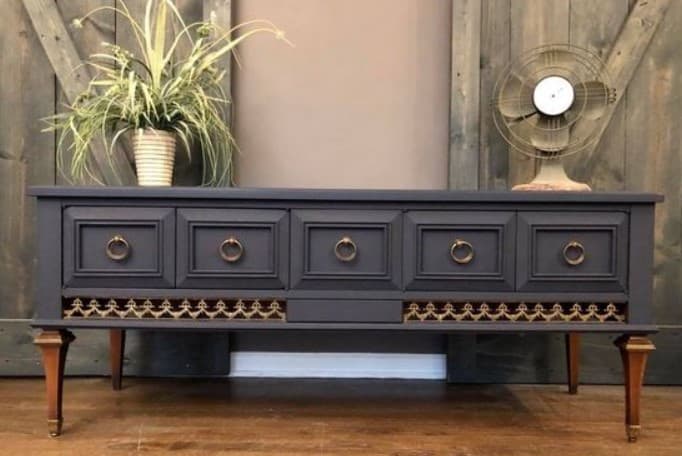 If it's one thing I know, it's that ring pulls are a total classic! They've got a nice vintage appeal to them that can make any cabinet feel very charismatic – the low-height console in this image is a case in point. Just imagine it without this particular hardware. Feels pretty bland and boring, right? 
Pro tip about using ring pulls: make sure they complement your drawer or cabinet size. They're small by nature, so featuring them on oversized door/drawer leaves would be a no-go. Instead, feature them on smaller surfaces – just like this console facade has been divided into small, digestible sections to highlight the antiquity of the ring pulls.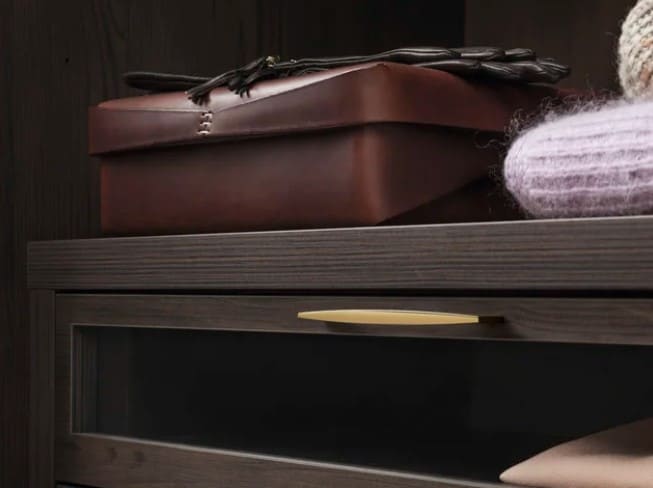 Elegant and minimalist, this brushed gold cabinet hardware leans on the modernist side. There's a streamlined appeal to its shape that you will find quite appealing if you're a fan of slick lines. What attracted me to this model was its unique shape, but what made me stay was its sheer potential of being paired with a number of cabinet finishes. It's quite a versatile piece, and I'd suggest you go for it if you can't pinpoint a personality-oriented hardware piece.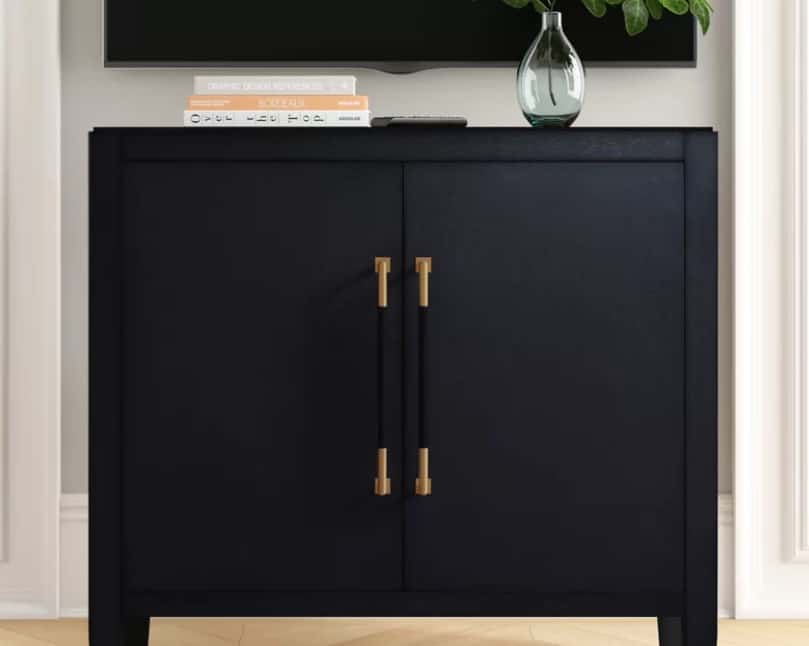 The purpose of door handles and knobs is to provide both function and accentuation to your cabinets and drawers. This slim, slender handle stood out because of its unique interpretation of brushed gold meets black. I love how unique yet versatile the whole thing is – I'd certainly recommend using something like that in everyday furniture for some extra visual oomph!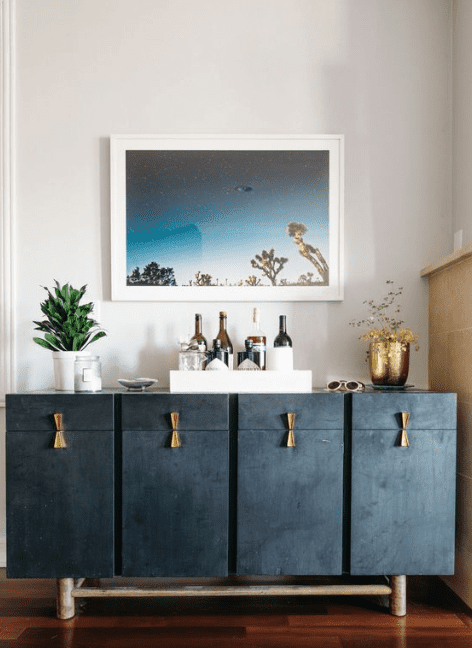 Okay, so by now, you might just have a gist of the fact that brushed gold hardware comes in my forms and formats. This one especially stood out to me because it leaves behind the conventional handle-and-knob style to deliver a more eclectic approach.
I love how the hardware is installed on top of the cabinets and mirrors the position on the drawers. It's all very unconventional but still widely applicable. You can certainly experiment with this look when working on custom contemporary-style cabinetry.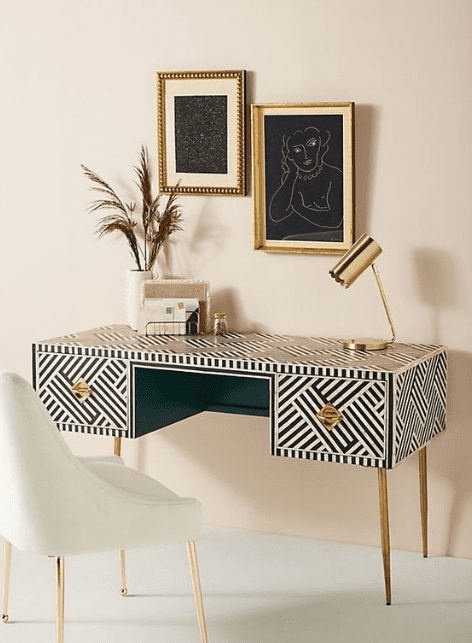 We've seen typical round knobs in this list, but I love that this is a stylistic take on a simple idea! Plus, the fact that it has been paired with a boldly patterned cabinet surface makes it much easier to digest visually. It's small but packed with personality, and if you're wondering if you'll be able to pair it with plain painted cabinetry, then I'd say: why not?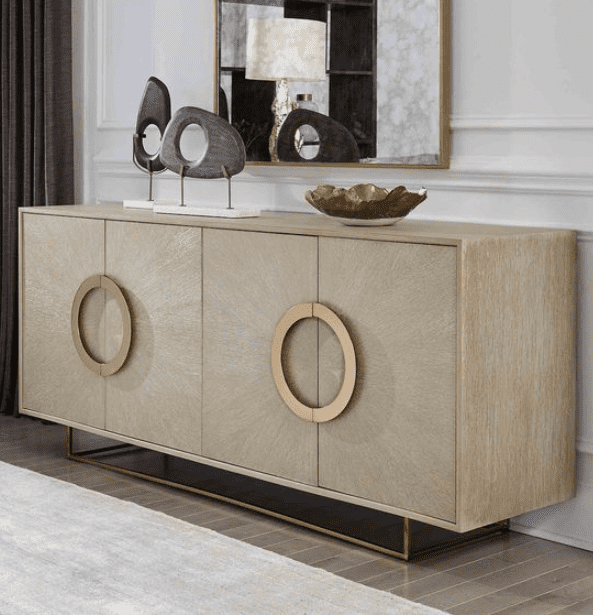 We've already seen the half-moon brushed gold hardware, which is a relatively contemporary variation. The circles have a cutout in the middle, and their matte, non-polished sheen gives the whole cabinet such an excellent, rustic-chic appeal.
I rather like this one because of its understated nature. Most of the cabinet/hardware combinations we've seen so far have been gold-on-bold, but this one showcases the fact that brushed gold hardware looks fantastic, even on low-key and subtly textured materials.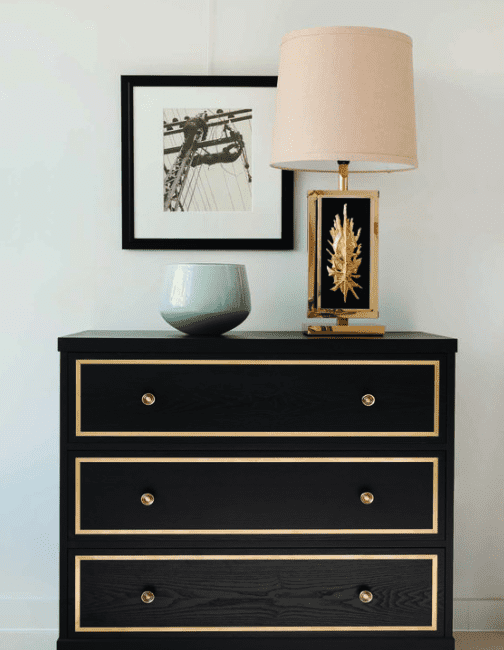 Okay, so sometimes, specific furniture pieces are installed with thin brass strips to give them a nice visual contrast. This table is one of them. Its drawers are filigreed with a gold strip highlighting each drawer's face. However, that alone would not have been enough to complete the entire look, which is why the minimalist brushed gold knobs have been installed on each side of the drawer.
I like this look because the knobs may be small, but they carry a huge impact. Plus, they're quite a sophisticated/minimalist choice, especially when you want to complement a dar-hued and simple cabinet.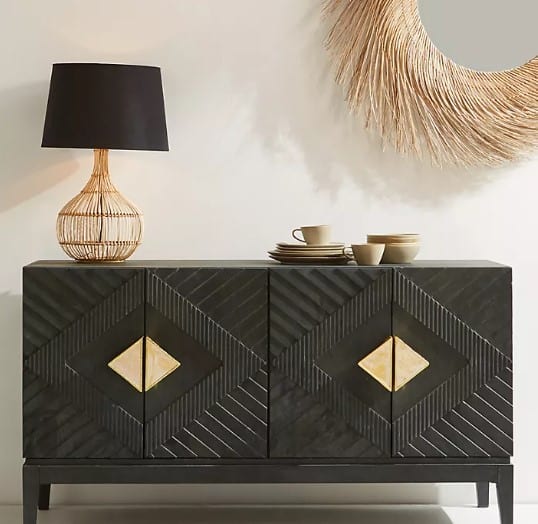 Geometric brushed gold hardware pieces are some of my favorites because they carry so much more visual panache than straight lines. So, imagine my delight when I found this buffet cabinet with gorgeous triangular handles! It was love at first sight. 
There are several reasons for that. The first being triangles have such a unique, saucy visual appeal! The second one is that it also has a fascinating backdrop! The fettered face of the cabinet leaves is super interesting, to begin with, and the brushed gold of the handles accentuates it even more. Overall, it's a pretty exciting and dynamic choice!
FAQs
Question: Is brushed gold cabinet hardware trendy?
Answer: Yes, it's one of the most timeless cabinet design trends you'll ever encounter. No matter how far in the future you try to foresee, it's definitely going to be a stylish choice.
Question: What is the difference between brushed and unbrushed hardware finish?
Answer: The brushed metal finish is not sleek – in fact, it has a dull polish that is curated through fiction. It's also matte and doesn't have that neat, polished look that comes with the "satin" finished hardware. 
The reason why it's called "brushed" hardware is that the metal is genuinely brushed with a soft-bristled brush that moves in just one direction. This creates a subtle, unreflective sheen on the surface and very unnoticeable lines that are a part of the whole design.
In comparison, the unbrushed or "satin" hardware has a slightly frosty and milky look because of the different treatment of the metal.
Question: Can I pair gold cabinet hardware with stainless steel appliances?
Answer: Umm, I don't think that's a good choice. While silver and gold might sometimes work together in certain jewelry pieces, that concept does not translate well to interior designs. If your kitchen has a stainless steel fridge or any other large silver feature, try to opt for brushed nickel hardware instead. It's silverfish and matt and will pull everything together brilliantly.
Conclusion
As you can see, brushed gold cabinet hardware comes in a wide variety. Even though the finish is the same, the design choices are quite infinite. It's one of the reasons why I love this particular design element so much.
It's just like selecting the perfect piece of jewelry for your cabinets. My favorite from this list is Vintage Eclectic because it features such a seamless amalgam of contemporary-meets-retro! I can imagine this handle in a baroque solar sideboard just as well as I can in a contemporary hallway cabinet!
Read More: