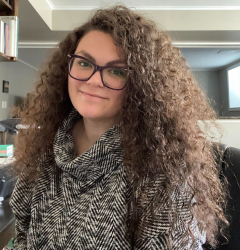 Latest posts by Candace Osmond
(see all)
Curious about the best black cabinet hardware that's hot right now? Want to know more about why you'd need cabinet hardware and what to do with it? Don't worry, I've got you covered! Today's guide will feature helpful tips on picking out the best hardware for your cabinet and what each hardware piece is. I've also got recommendations for the 14 best black cabinet hardware pieces you can find. Let's get started!
Bottom Line Upfront
I highly recommend the Franklin Brass BAR096Z-FB-B 3-3/4" Bar Cabinet Pulls because they're not only affordable but versatile. They're simple enough to go with just about any style.
Top Picks
Before we dive into any explanations, I'd like to give my recommendations for the best black cabinet hardware right here. I'll go over 14 different cabinet hardware pieces further down in the article, but be sure to check these out if you need inspiration stat.
What Do You Need Cabinet Hardware for?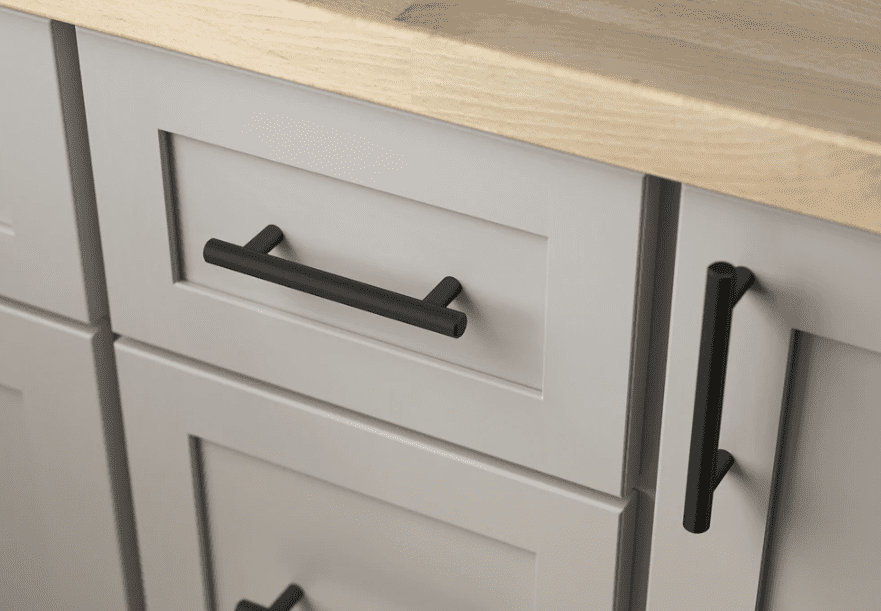 Are you wondering what you'd ever need cabinet hardware for? Well, I've got several good examples right here:
The pulls/knobs on your cabinet may break
You can customize how your cabinet looks
It might be easier for you to open a cabinet with a specific type of pull or knob
Personalizing furniture adds to its sentimental value
Types of Cabinet Hardware
Unfamiliar with the different types of cabinet hardware? Don't worry, you're not alone! That's why I put together this simple guide to walk you through each major cabinet hardware piece. You'll see examples of this hardware below.
Pulls: These are the rectangular or cylindrical pieces that allow you to pull a cabinet drawer open. They get their name because they're intended to be pulled on.
Cup Pulls: This piece performs the same function as the pull listed above, but it has a concave ½ moon shape.
Edge Pulls: Like the pulls above, this type of pull allows you to have an easy grip and pull the cabinet open. Edge pulls have an edge you can hook your finger under to make pulling the cabinet open easier.
Knobs: This also allows you to pull cabinets open, though knobs are usually smaller than pulls. They're circular like doorknobs.
Drop Pulls: This pull has a piece that hangs down against the cabinet wood. You pull on the dangling piece to open the cabinet.
Backplates: These go behind the pull or knob. They cover up the holes where previous pulls or knobs may have been installed.
Different Black Hardware Finishes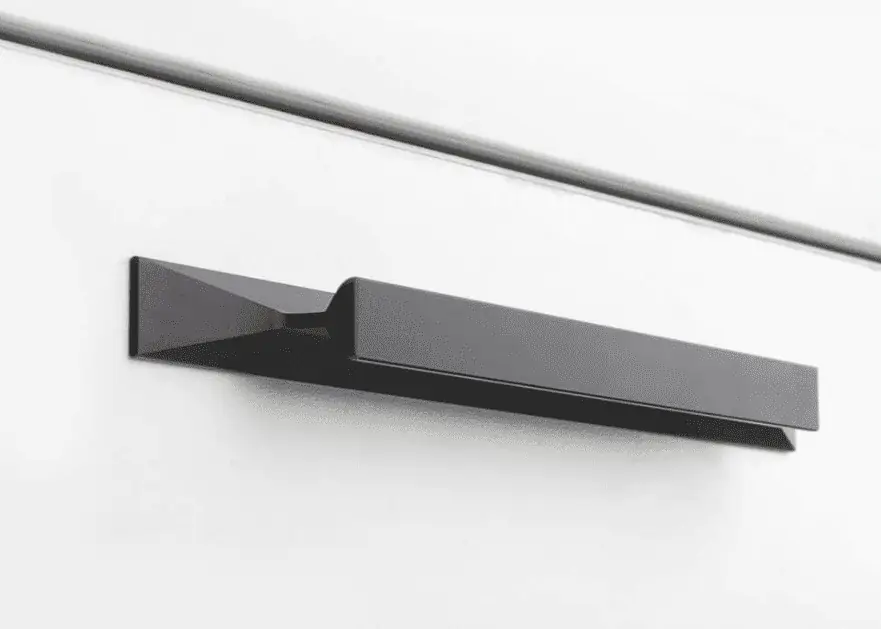 I'd like to give some insight into the different hardware finishes. Black cabinet hardware can be glossy or matte, smooth or textured, etc. Let's explore some of your options here.
Oil Rubbed Bronze
Have you ever seen really, really old bronze? Over time, it darkens to a dark brown/black color. Nowadays, we can apply oil to a material like zinc, so it has that same aged look. For vintage furniture pieces, oil-rubbed bronze is often the way to go.
Venetian Bronze
Venetian bronze is very similar to oil rubbed bronze, though this material is lighter. If you want something dark but not quite black, Venetian bronze is what you're looking for.
Matte Black
As the name suggests, matte black is totally matte. No shine at all. A lot of modern cabinets take advantage of the aesthetic appeal matte black offers.
Wrought Iron
This durable metal is solid black, nearly matte, and easy to shape into beautiful designs. Personally, I think wrought iron looks perfect with a farmhouse theme.
Tips for Choosing Black Cabinet Hardware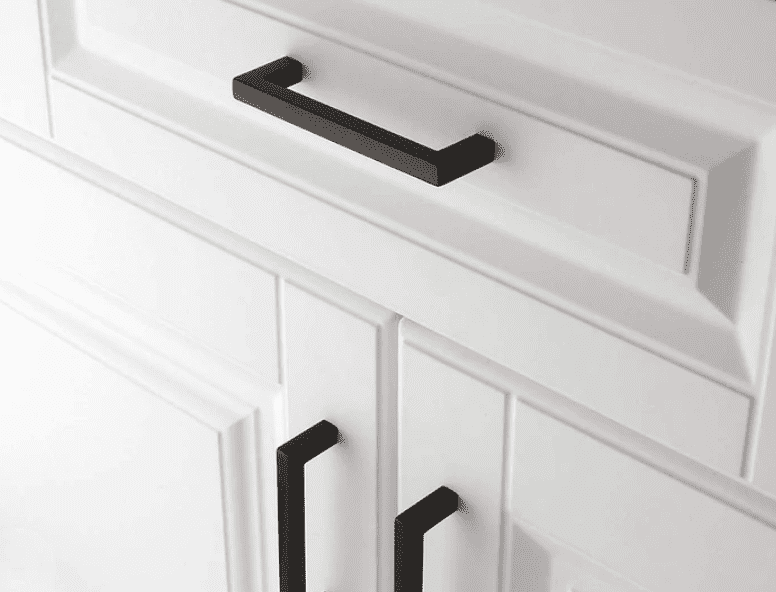 If choosing home décor feels stressful, just know it doesn't have to be when you:
Think about which textures and shades match the theme of your home
Consider which type of pull/knob you think looks the best
Research the brand you want to buy from to ensure they have great reviews
Make sure the hardware you buy fits the size of your cabinet
Best Black Cabinet Hardware Choices
Let's get on with it, shall we? These are the 14 best black cabinet hardware pieces you can find on the internet. After scouring for the best quality, price, and designs, these 14 stood out as showstoppers in a sea of cabinet hardware. Look through these to see which one captures your imagination first!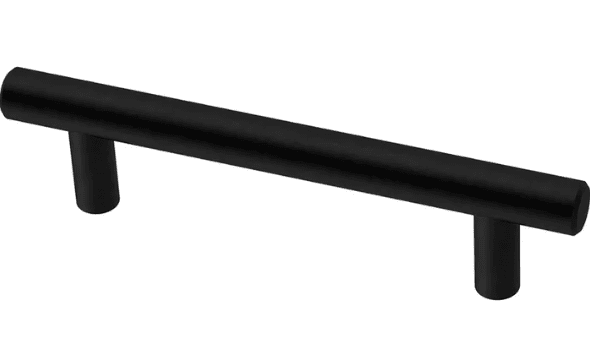 This is a great price for pulls considering you get 10 of them in the set. These black matte pulls are made from steel, so despite the low price, you can rely on their quality.
Material: Steel
Price Range: $16-$26
Type: Pull
Finish: Matte
They're the recommended standard size, which is 3-3/4", so they'll fit with all types of cabinets. For simple modernity, these are an excellent choice.
Pros
Popular pull-type and finish for modern homes
10 in a pack
Inexpensive
Cons
Too simple for some homeowners' taste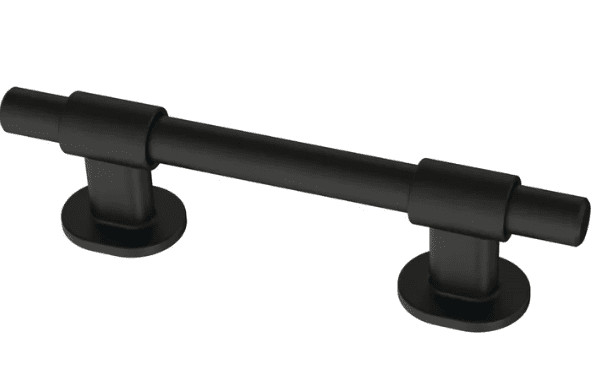 Satin nickel is one of many popular cabinet hardware materials right now, which is why I'm such a fan of this set. You get 5 in a pack, but these are more decorative than the ones above.
Material: Steel
Price Range: $28-$38
Type: Pull
Finish: Satin nickel
These are perfect for adding some personality to a filing cabinet, a dresser, or even the cabinets in your kitchen. With a modern flair, you can't go wrong with a basic like these ones.
Pros
Great design for modern homes
Gorgeous silver color
Decorative design
Cons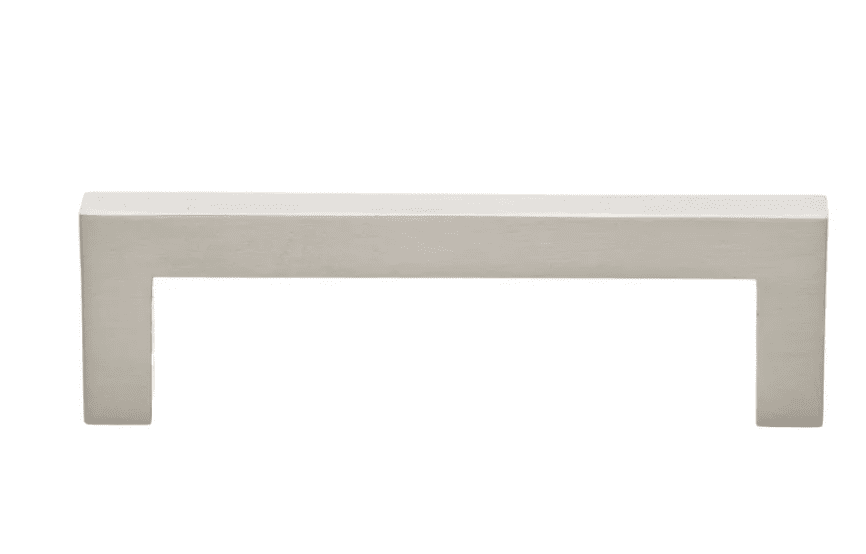 Matte black is the way to go for modern homes and offices. These solid square pulls make it easy to open cabinets without straining your fingers.
Material: Zinc alloy
Price Range: $44-$54
Type: Pull
Finish: Matte
Their design is sleek and sophisticated, which homeowners in the 2020s are sure to appreciate. What's more? This is another set that comes with 10 pulls!
Pros
Perfect shape and finish for modern-style homes
10 in the set
Limited lifetime warranty
Cons
Doesn't fit with homes that don't have a modern style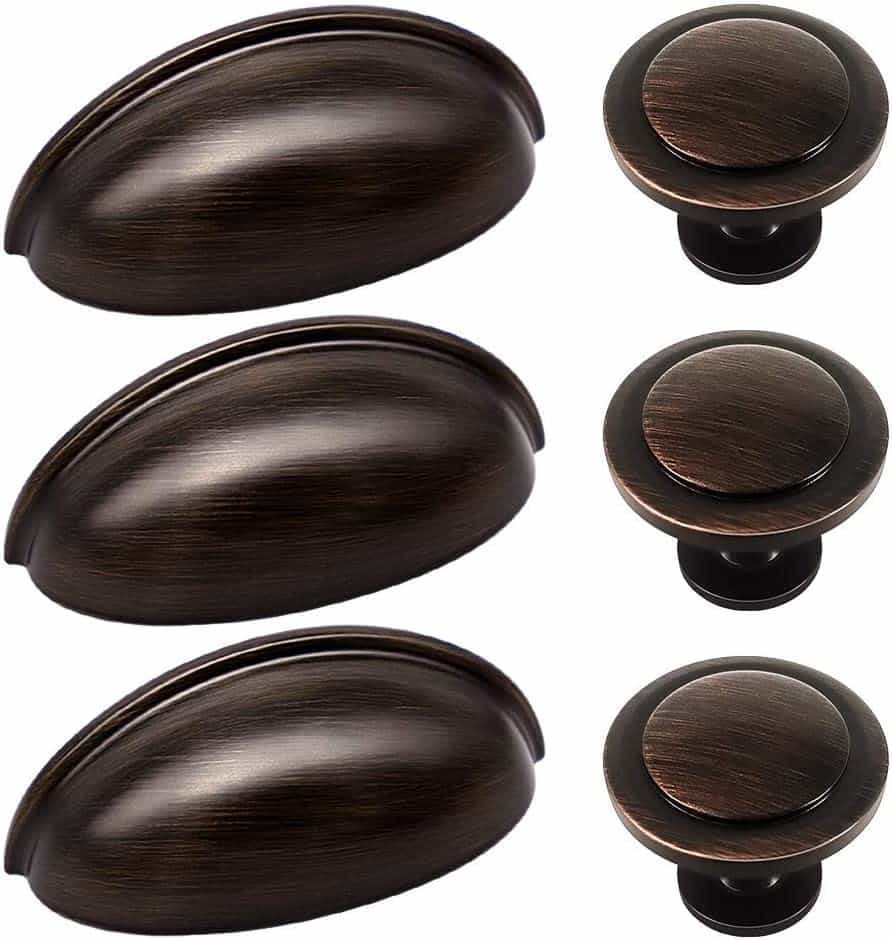 There are 27 pieces in this set! Each knob and cup pull is made from oil-rubbed bronze, which gives these handles a dark, vintage feel. Instead of solid black, these knobs and pulls appear to be a dark, dark brown.
Material: Zinc alloy
Price Range: $34-$44
Type: Knobs and cup pulls
Finish: Oil rubbed bronze
They're easy to install, easy on fingers to use, and have a gorgeous, weathered aesthetic. If you don't like modern-style houses, I'd consider checking this cabinet hardware out instead!
Pros
27 pieces in the set
Perfect for vintage homes
Selection of knobs and cup pulls
Cons
Not an ideal choice for modern homes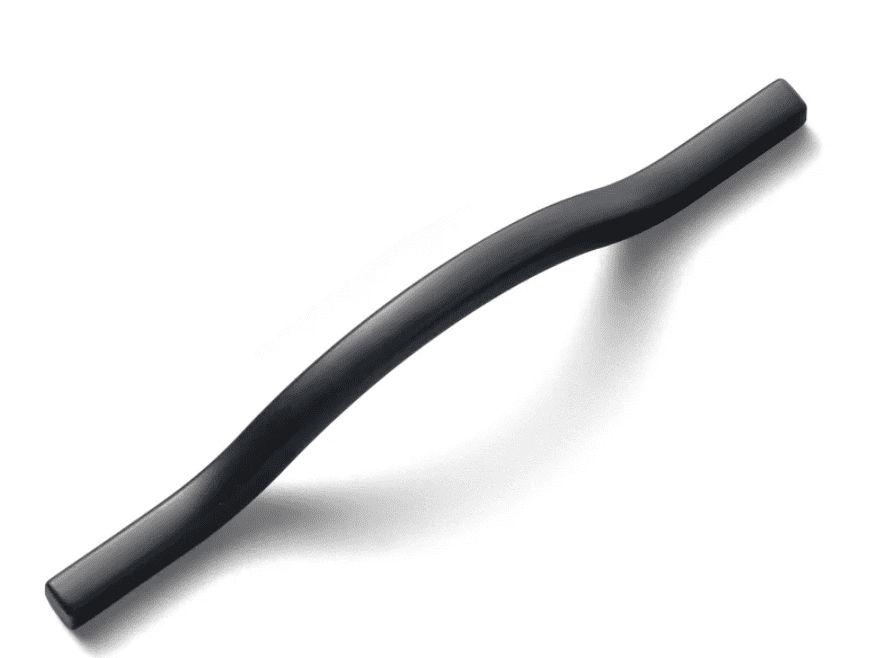 What a unique shape, right? Each pull appears to be a solid, shiny black bar that's been curved on the ends.
Material: Zinc alloy
Price Range: $28-$38
Type: Pull
Finish: Shiny
This design is also meant for modern homes, and these handles look great for all rooms and cabinet types. You get 6 in a set and a 1-year limited warranty in case they arrive damaged or malfunctioning. With their rust-resistant coating, these pulls are ideal for sophisticated home styles.
Pros
Very modern design
6 in a set
Unique shape
Cons
This would look odd in any room style except modern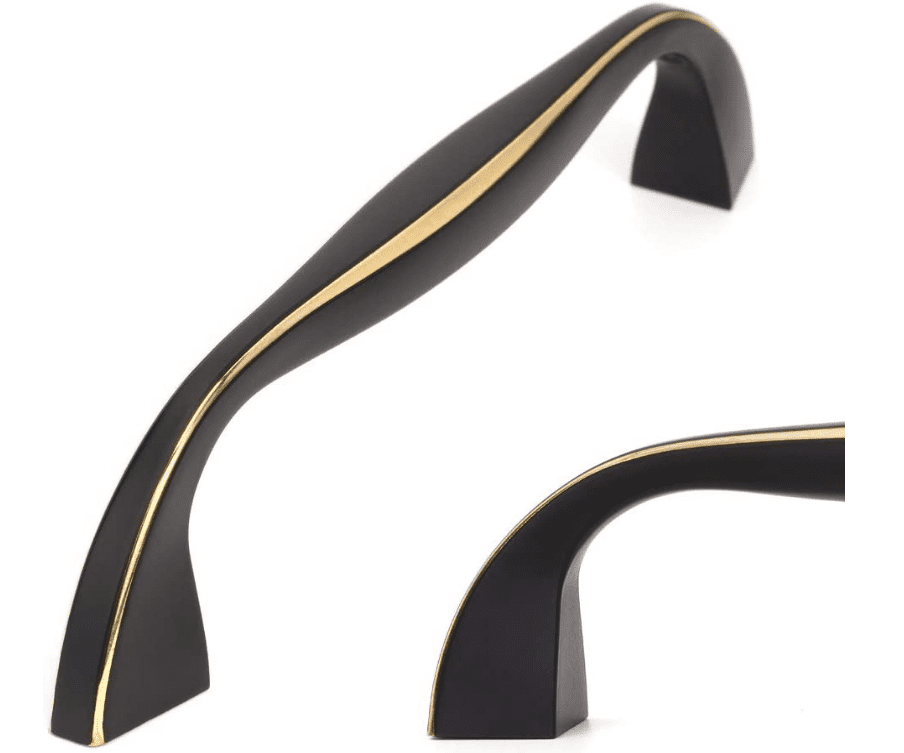 This 10-pack of black and gold pulls is beautiful and unique. The black pulls are curved to give them a wavy appearance.
Material: Zinc
Price Range:
Type: Pull
Finish: Matte black with shiny gold
A shiny gold strip runs along the length of each pull, which draws the eye and makes them stand out. This is another design I think is great for modern-style homes, as well as homeowners who adore the look of black and gold together.
Pros
Black and gold look beautiful together
Very unique shape
10 in a pack
Cons
Everyone may not like the uniqueness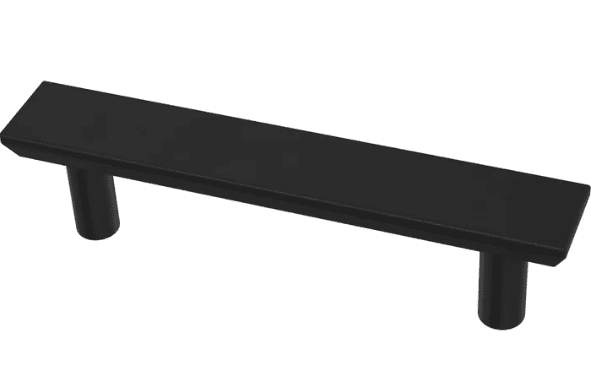 This simple design pairs beautifully with most cabinets and other furniture pieces in modern homes. Some people mix them with knobs, but you can totally deck out your whole kitchen with these.
Material: Aluminum
Price Range: $30-$40
Type: Pull
Finish: Matte
The pulls are made of aluminum and feature a popular matte black finish. The pull design makes it easy to pull out drawers without straining your hand.
Pros
10 in a set
Sleek and simple design
Durable material
Cons
Pricier than some of the other 10-piece sets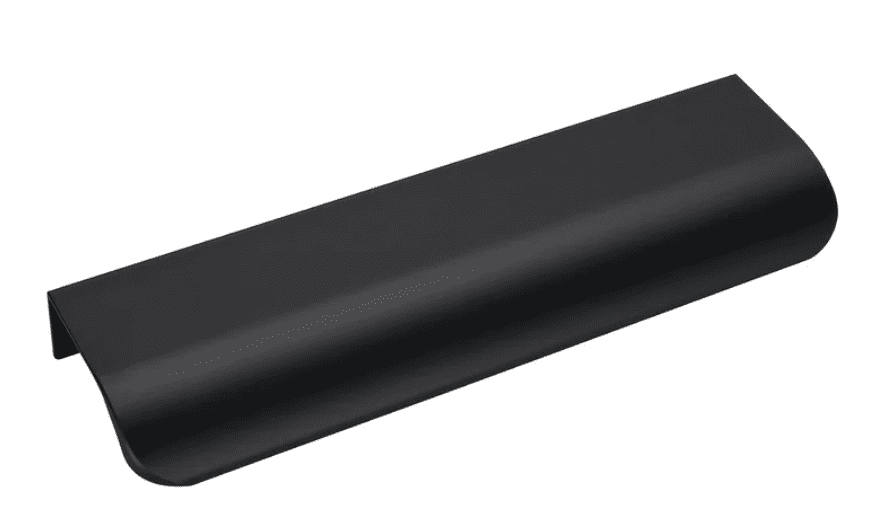 This set of edge pulls definitely gives you the most-you'll get 75 edge pulls in total when you buy this set! If you have a large kitchen, or just want the same hardware throughout your home, this is the set to get.
Material: Aluminum
Price Range: $72-$82
Type: Edge Pull
Finish: Matte
If you're a fan of matte black, this set gives you another option to decorate your modern home. Being made from aluminum, these pulls are durable and can stay in top condition for a long time.
Pros
75 edge pulls in one set
Great for homes and offices
Modern aesthetic
Cons
The design may be too plain for some homeowners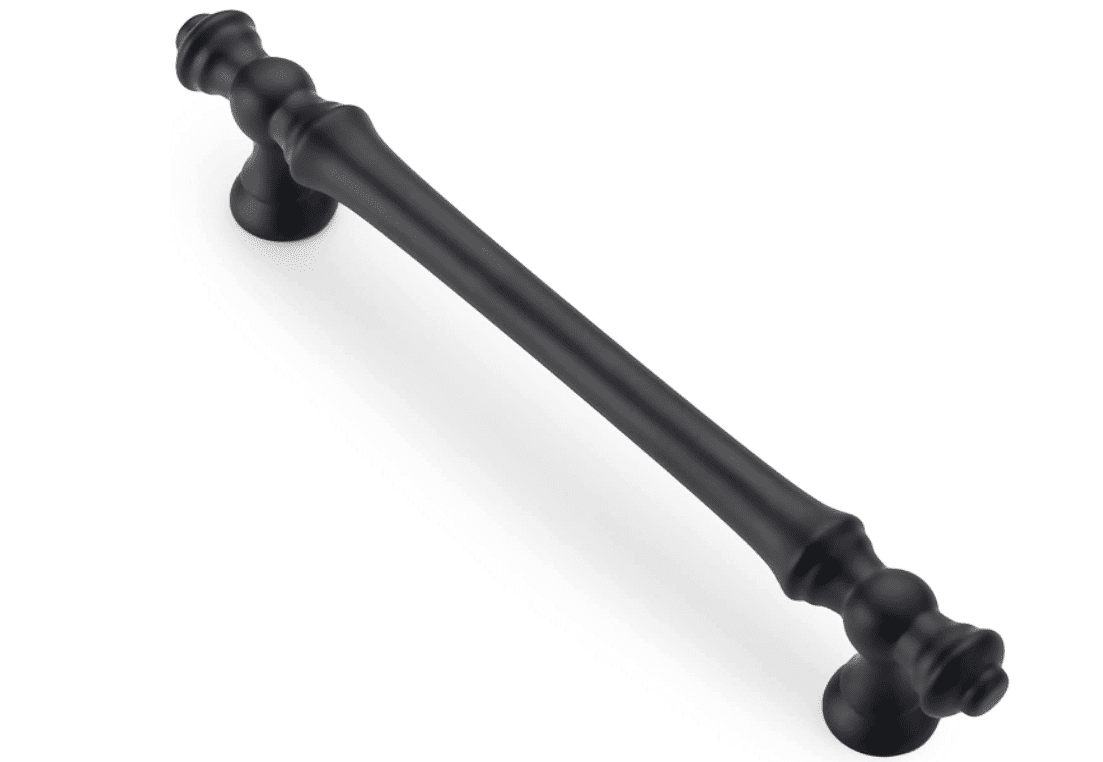 This 20-pack of matte black kitchen cabinet handles is unlike the rest-this set was made with vintage homes in mind.
Material: Zinc alloy
Price Range: $75-$85
Type: Pull
Finish: Matte
Though the finish appears modern, the design of these pulls calls back to a classical era where intricate details were all the rage. You have 30 days to return these high-quality pulls for free in case you decide you don't want them, though I doubt that will be the case.
Pros
Beautiful vintage design
Sleek matte finish
20 pulls in a set
Cons
Design is too decorative for modern-themed homes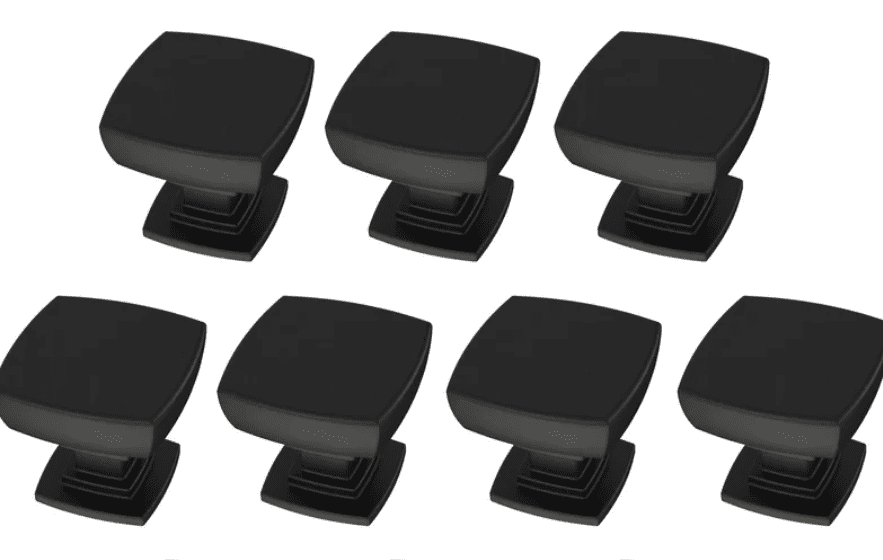 You'll get 10 matte black knobs in this set. If you prefer the look of knobs over pulls, I'd consider buying these square knobs.
Material: Zinc
Price Range: $28-$38
Type: Knob
Finish: Matte
They have a simplistic and elegant design and they're sold at a good price for the amount and quality you're getting. I recommend these for traditional-style homes and other classical room themes.
Pros
10 knobs in a set
Gorgeous and soft matte black
Perfect for modern homes
Cons
Knobs can be harder to pull on than pulls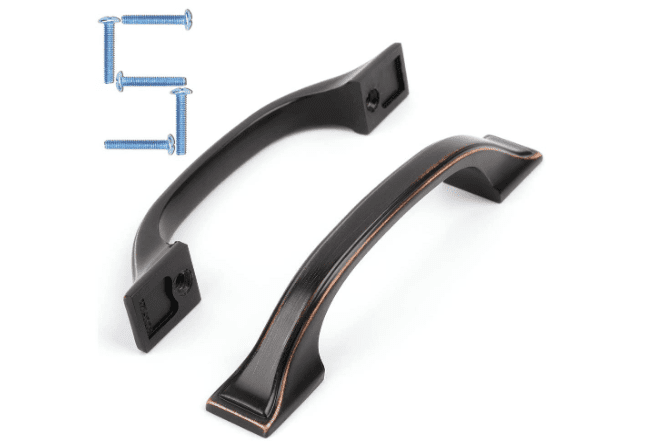 These pulls are absolutely gorgeous! They have the appearance of oil-rubbed bronze (though they're a fraction of the price of actual bronze.)
Material: Zinc alloy
Price Range: $9-$19
Type: Pull
Finish: Oil rubbed bronze
This set has 5 pulls in the pack, though you can buy a 10-pack if you need more. Homeowners who enjoy vintage styles will adore the look of these.
Pros
Ideal for vintage homes
Beautiful detailing
Trusted brand
Cons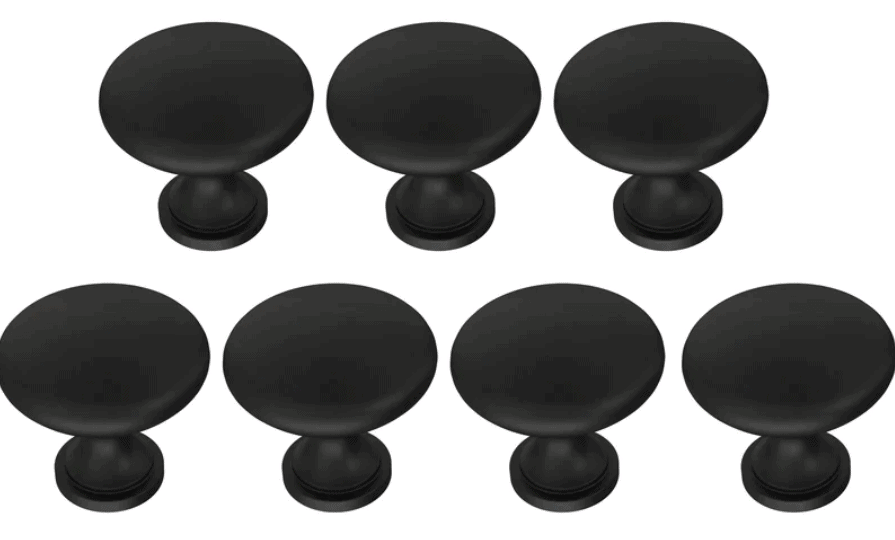 You really can't go wrong with matte black knobs! They go on everything. I'm a big fan of matte black because they hide a lot of dirt and grime and are super easy to clean.
Material: Aluminum
Price Range: $18-$28
Type: Knob
Finish: Matte
These knobs are circular, which some homeowners prefer. Though matte black is typically found in modern homes, you can make these simply styled knobs fit in with most themes.
Pros
10 knobs in a set
Simple design
Matte black finish
Cons
Some homeowners don't like simple designs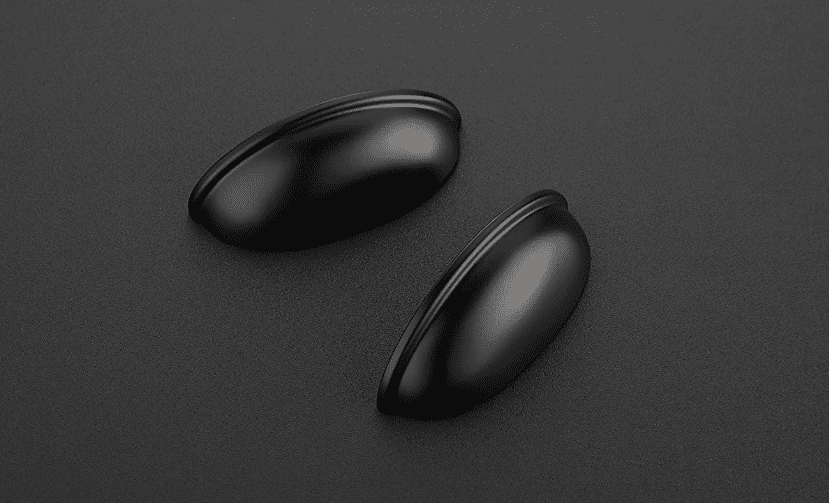 These black cup pulls are the ideal size for a perfect fit with any cabinet. I love cup pulls for farmhouse-style kitchens and bathrooms. But these also go great in an office.
Material: Metal
Price Range: $11-$21
Type: Cup pull
Finish: Matte
You'll be happy to know you get a 100-day free trial with these pulls, so if you don't like them, you won't lose money. They're sleek, durable, and stylish.
Pros
10 cup pulls in a pack
100-day free trial
Sleek design
Cons
Too simple for some homeowners
Finale
I hope you were able to learn something today in my best black cabinet hardware guide! Did you have any other questions about cabinet hardware? Did one of the hardware pieces I showed you today catch your interest? Let me know if it was my fav the Franklin Brass BAR096Z-FB-B 3-3/4" Bar Cabinet Pulls! If you'd like to read even more helpful content about home decorating and how to do it yourself, definitely check out our website!
Read More: