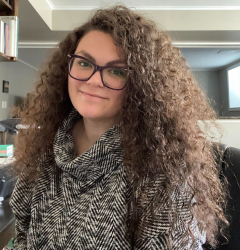 Latest posts by Candace Osmond
(see all)
Gold is back. But really, did it ever leave? It was a huge hit years ago when I was an Interior Designer and is still trendy today.
A golden finish is to home décor what golden crowns and hilts of swords were to empires. As this gold cabinet hardware guide proves, gold finishes work beautifully with anything trending, including earth tones and saturated colors.
I'll also delve into how you can use the finish to either make dramatic statements or simply complement what's around. I'd even encourage you to use gold cabinet hardware finishes as an integral part of your home décor.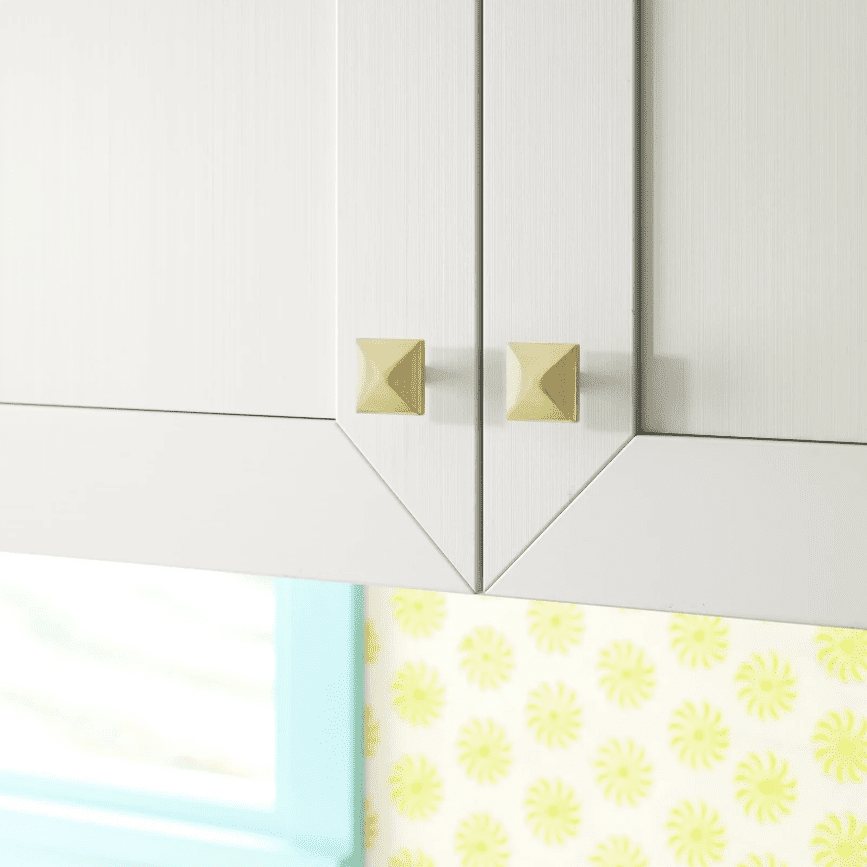 Bottom Line Upfront
I love a good bar pull. But What I love even more is hardware that crosses styles. These Goldenwarm Centre to Centre Bar Pulls would go perfect in a rustic or farmhouse setting, but the straight edges allow them to fit in with a modern or contemporary style, too.
Top Picks
Still don't believe a gold finish can bring a refined and elegant look to your home? Check out these three top picks from the list I've curated below. They're all naturally alluring in a classic kind of way, bringing a timeless feel to any décor.
Best Modern Gold Cabinet Hardware: Butterfly Cabinet Hinges – Each hinge from this set of 2 promises a quality build, sturdy construction, and long-enduring performance.
Best Rustic Gold Cabinet Hardware: Blackrock Ring Pull – These minimal yet rustic-designed Blackrock Ring Pulls are an excellent match for any farmhouse and vintage-styled home.
Cheapest Gold Cabinet Hardware: Classic GlideRite Bin Pull – For those that prefer a stronghold that won't break the bank, these Classic GlideRite Bin Pulls are a decent option.
What Is Gold Cabinet Hardware Made from?
Chances are you've been to homes where all the cabinet hardware was a bright and shiny golden shade. You may have been to others where the hardware looked less shiny, with a smooth, elegant look. Well, chances are all these cabinet hardware were made from the same metal.
They were just treated with different metal finishes. In interior design, material refers to the core substances used to construct the carcass of an item. Most gold cabinet hardware you'll come across is made from materials like brass, zinc die-cast, aluminum, and steel.
The gold finishes are just elements fixed to the final structure of the cabinet hardware. They're the final surface of the material used to protect from impact, stains, abrasion, corrosion, frost, and water. Gold finishes also offer color, texture, style, and uniqueness to cabinet designs.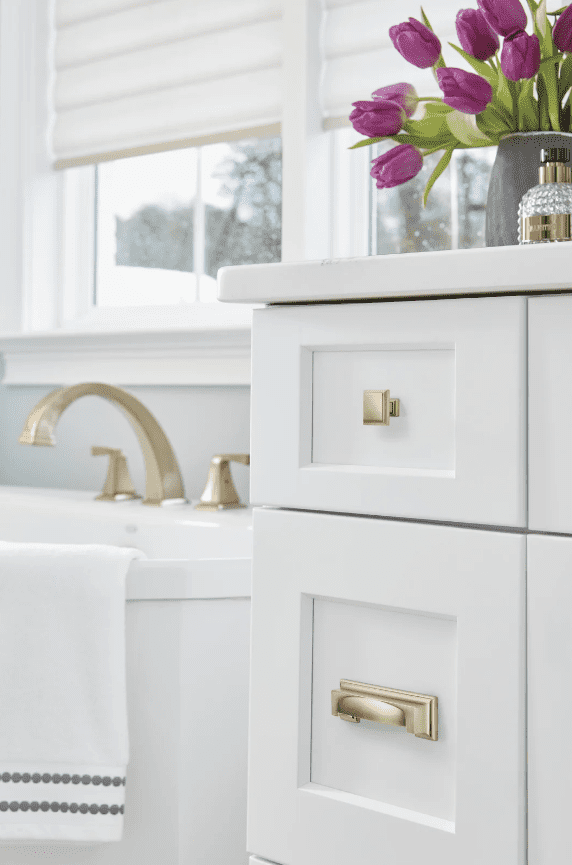 Different Gold Hardware Finishes To Consider?
Contrary to popular belief, not all gold finishes are created the same. Let me explain how they vary using the different gold hardware finishes available.
1. Brushed Gold
Brushed gold finishes have a unique quality of brushstrokes that create a textured appearance on the item's surface. This versatile, subtle gold shade is just the right finish for a home of any style. It's also not as shiny, meaning you can use it on cabinets without overpowering the surrounding décor.
2. Antique Gold
Common in older, colonial, and vintage-styled homes, antique gold refers to a finish that has been treated to appear aged. It's typically a deep, rich brown shade with golden undertones and a warm, low-luster finish.
3. Polished Brass
Bright, highly reflective, and shiny, polished brass has been a classic finish practically forever. It's highly visible, easily available in the market, and easy to clean. Unfortunately, polished brass is also more likely to show water spots and fingerprints than matte finishes.
4. Champagne
Champagne gold genuinely emanates the brilliance and splendor you desire when you think of exquisite luxury finishes. Note that champagne gold isn't yellow gold. The color is mellowed to a pale, delicate hue – just like champagne.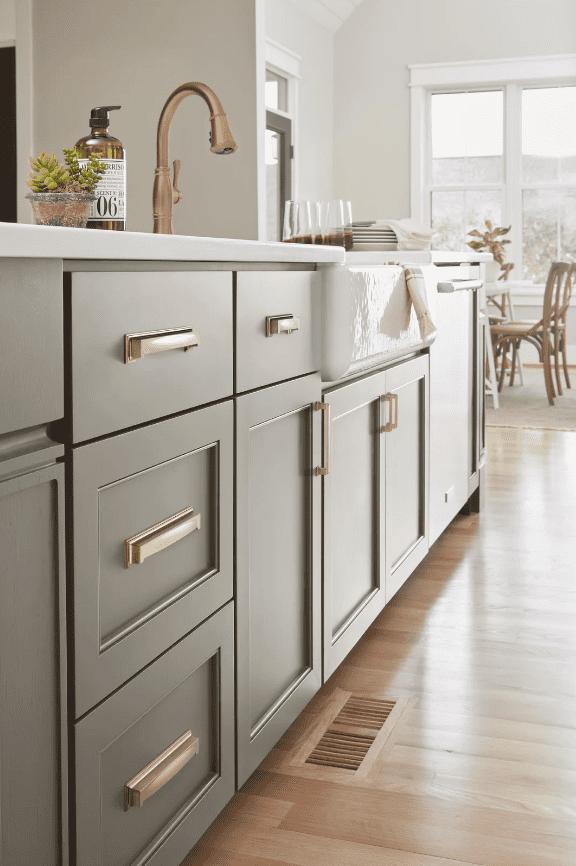 Features of Different Styles
Next, I'll explore the different kitchen cabinet hardware styles and what they'd look like in your home. Remember, the hardware you select should reflect the overall design of your kitchen.
Modern Hardware
A modern kitchen has sleek lines, a neutral color palette, and little ornamentation. In keeping with this style of design, it'd be wise to choose modern hardware that is simple and streamlined. Curved barrel handles and linear bar handles are some of the most popular choices.
What's more? For a cohesive look, I suggest picking your cabinet hardware in a similar style and finish as your surrounding appearance.
Rustic Hardware
Rustic or farmhouse kitchens are designed to be inviting and warm. As such, the rustic hardware you pick should convey that same feeling. Choose simple pulls or knobs in a black, copper, or oil-rubbed bronze finish.
These finishes tend to develop patinas over time, which is perfect for rustic and homey-looking kitchens.
Traditional Hardware
The hallmarks of a traditional interior décor are moldings, embellishments, and elaborate detailing. Often, professional and amateur interior designers will go for ornate drop-handles or fancy knobs for furniture-style cabinetry in traditional kitchens.
Like an even more vintage look? Try knobs or pulls with porcelain overlays.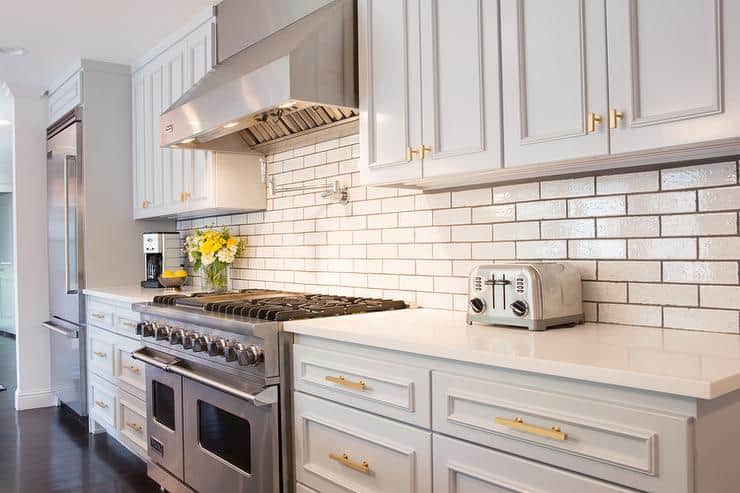 Types of Cabinet Hardware to Look For
The last thing needed to develop a unique style that'll emanate throughout your home is the right type of cabinet hardware. Four distinct types exist, and here's how they differ.
Pulls
Also referred to as drawer pulls, cabinet pulls have a bar or rod-like design that attaches to the cabinet's surface. If your cabinets already have mounting holes, you'll have to stick to the size that lines up with the holes. However, if they don't, there's no general rule of thumb of how large or small you can go. Go with the pulls that feel the most comfortable but also look good.
Knobs
Small but impactful cabinet knobs retail in all shapes, sizes, materials, and finishes. Rectangular, square, oval, and round are the most common geometric shapes in the market. One of the main reasons some people tend to gravitate toward knobs is their ease of installation. Unlike cabinet pulls, they only need one mounting screw to secure.
Hinges
Hinges, of course, refer to the hardware used to attach cabinet doors to the frame. There are about a dozen, if not more, different types of cabinet hinges. The ones you pick will primarily depend on whether you have frameless or face-frame cabinets.
You'll need hinges that mount directly to the frame for face-frame cabinets. For frameless cabinets, however, you'll need hinges that mount directly to the cabinets' interiors.
Backplates
These are another great way to accessorize any bathroom or kitchen. A plate is a type of cabinet hardware usually installed flush against the cabinetry. Their main purpose is to breathe life into old pulls and knobs or even match perfectly new ones.
Backplates can also hide unused drilled holes from previous cabinet hardware.
Latches and Catches
Latches or catches are the hardware attached to cabinet frames to hold the doors in place when closed. Typically, there are two kinds of door catches: spring rollers and magnetic catches. Spring rollers are generally more secure than magnetic latches. Unfortunately, they also require more force to open than their magnetic counterparts. This should be advantageous if you have curious toddlers in your home.
Best Gold Cabinet Hardware Guide
With everything you've learned about the best Gold Cabinet Hardware in mind, it's time to make a final, educated decision. Which of these gold cabinet hardware options do you think will best meet your styling and personal preferences? I chose a selection of options that are ranged in styles, finishes, price, and are all of great quality.
The Very Best Gold Cabinet Pulls
No matter how classic or modern you want your space to be, there are cabinet pulls that'll fit the décor. This collection of the best gold cabinet pulls proves just that.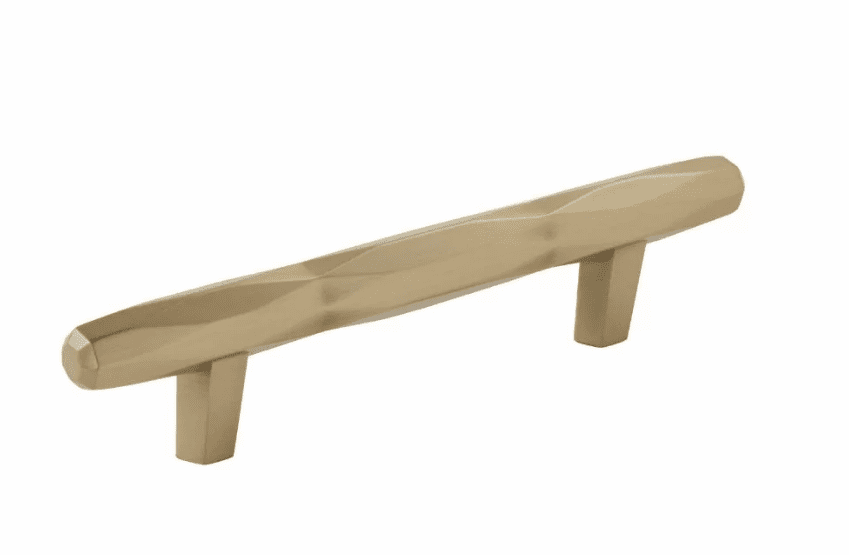 Looking for a stunning cabinet pull that'll add a touch of luxury to your kitchen or bathroom? Amerock's St. Vincent Centre to Centre Bar Pulls could be the perfect solution. Crafted from high-quality pure zinc, this aesthetic pull will add hints of elegance to any space.
Price Range: $15.89 – $23.99
Count: 1
Finish: Golden Champagne
The only thing that the polished finish and sleek design won't complement is rustic décors. So I would say these are for those who love a more modern style.
Pros
It pairs seamlessly with most interior décor
Backed by a limited lifetime warranty
It comes with all necessary mounting hardware
Comfortable grip
Sturdy and durable construction
Cons
Some people reported alignment issues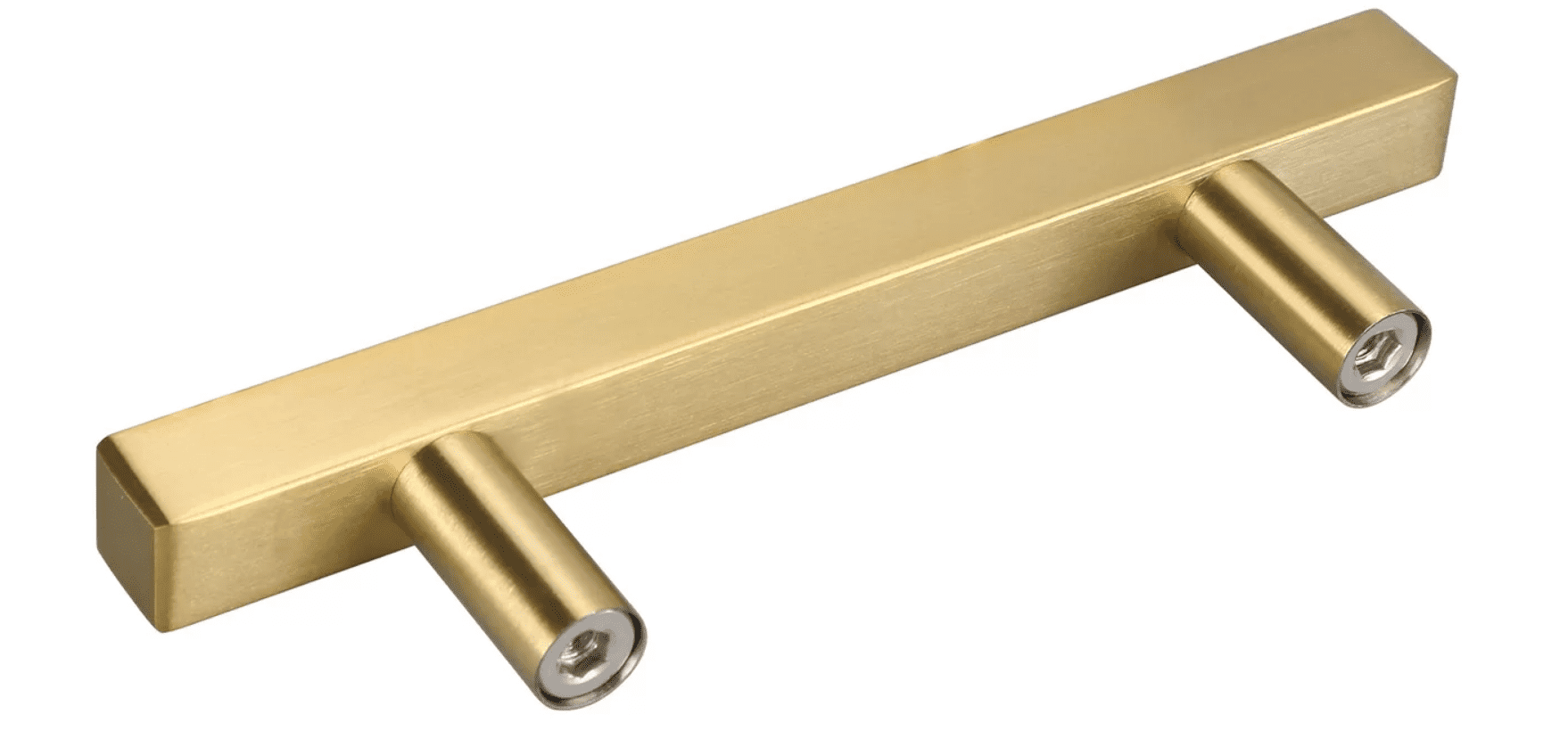 I love that the square ends and flat handles of these Goldenwarm bar pulls are simple and practical. Instead of being a distraction, they seem like they'll enhance the beauty of your straightforward cabinet doors.
Price Range: $94.98 – $102.39
Count: 25
Finish: Brushed Gold
Note that these will look best in lodge kitchens or rustic-style farmhouses. I'm a total sucker for stuff like this and literally had to stop myself from adding these to my cart. Like, I don't need cabinet hardware, I just updated my kitchen. But…these are tempting.
Pros
Built to last
Elegant and simple design
Every required installation hardware included
Great bulk rate
Cons
Not backed by any warranty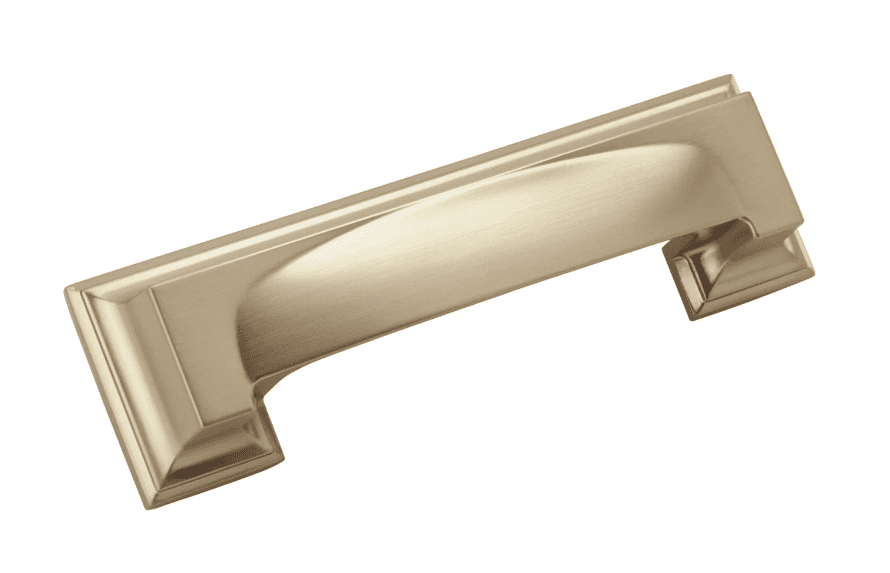 If you have longer cabinet doors and drawers, they call for center-to-center bar pulls like these from Amerock. Man, I'm really loving this champagne gold finish I'm seeing pop up everywhere these days.
Price Range: $12.79 – $19.99
Count: 1
Finish: Golden Champagne
The pulls are available in six distinct finishes, two of them golden. The one pictured above is the golden champagne finish, but it also retails in a champagne bronze variety.
Pros
Comfortable grip
Backed by a limited lifetime warranty
Easy to install
Designed for both residential and non-residential use
Won't show fingerprint marks
Cons
The finish will wear off in an outdoor scenario

Less is more, and these bar pulls are a simple way to dress up an otherwise sterile cabinet-color combination. If you have basic shaker-style cabinet doors finished in monochromatic colors, it'll make these pulls stand out better.
Price Range: $40.56 – $59.90
Count: 10
Finish: Brass Gold
However, I'd not recommend installing these in tight spaces like small kitchens. They tend to catch clothing like your pants pockets…trust me.
Pros
Easy to match with cabinets
Available in three distinct finishes
Easy and comfy to grip
Easy to clean and install
Cons
Not especially resistant to staining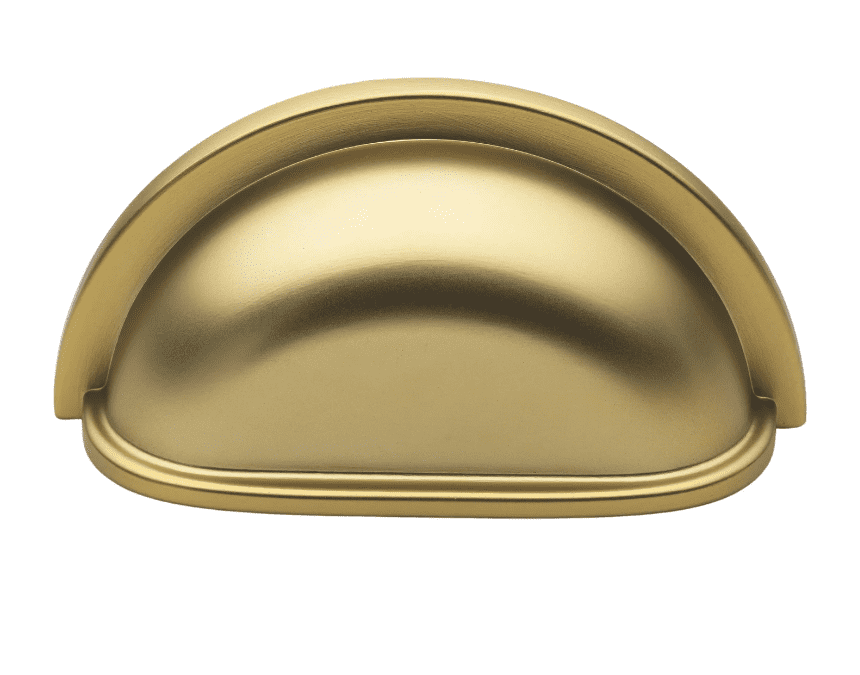 If your countertop is the main feature you'd like to show off, you wouldn't want your cabinets to steal the show. These classic GlideRite Bin Pulls are the perfect solution that'll let your design sense take center stage.
Price Range: $28. 48 – $65.99
Count: 10
Finish: Brass Gold
Unfortunately, this gold cabinet hardware doesn't work as well with modern-contemporary kitchens. But if you're like me and really dig the whole rustic, country, farmhouse stuff, then grab these!
Pros
Retails in seven more finishes
Built to last
Can withstand vigorous use
Rust resistant
Backed by a lifetime replacement warranty
Cons
Installation might be tricky for total beginners
Best Gold Cabinet Knobs
From round to irregularly-shaped gold cabinet knobs, here are the five options I consider to be some of the best.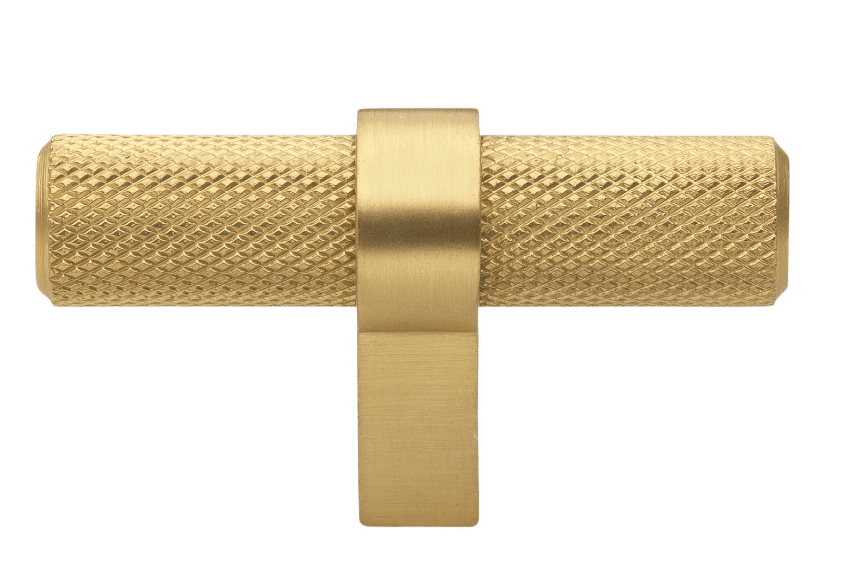 These brass gold T-bar style knobs perfectly complement traditional colonial-style cabinet doors. The knobs' decorative design dresses them up, making a statement that'll stand out against other cabinet hardware in the crowd.
Price Range: $353.89 – $43.99
Count: 10
Finish: Brass Gold
Unfortunately, brass gold is the only gold finish this knob retails in. But that's okay since you're obviously looking for gold hardware, right?
Pros
Easy to install
Great quality
Sturdy and durable build
Comfortable grip
Great value for money
Cons
Only one gold finish is available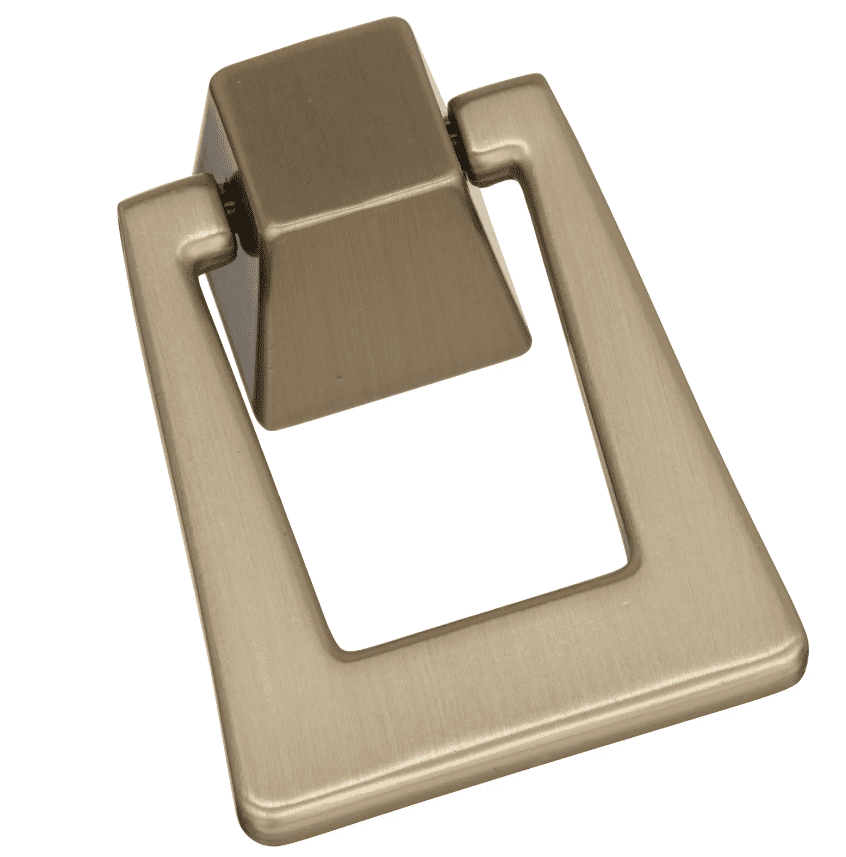 For the vintage and classic look, nothing beats these Blackrock Ring Pulls from Amerock. The traditional look of this hardware lends itself well to both cabinet doors and drawer fronts.
Price Range: $17.90 – $24.98
Count: 1
Finish: Golden Champagne
This champagne gold cabinet hardware will also look great in traditional and colonial-style homes' kitchens. That said, don't count it in-in modern or contemporary spaces. I mean, you could. But I wouldn't recommend it.
Pros
Aesthetic design
Sturdy, durable build
Backed by a lifetime warranty
Easy to install
Unique
Cons
Not corrosion or fade resistant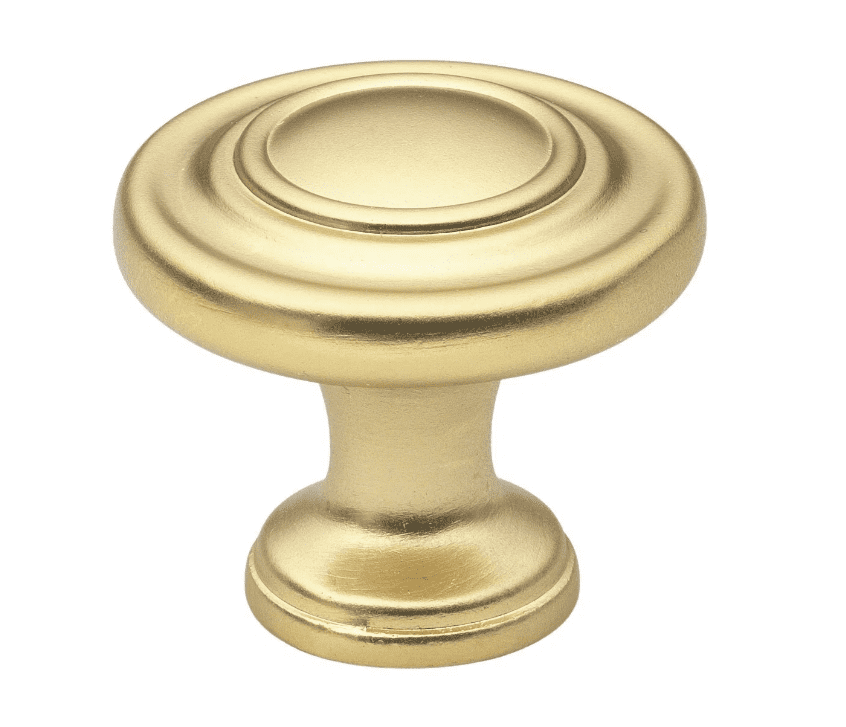 If you have a semi-traditional kitchen layout, you know it can be borderline impossible to design. Fortunately, these classic GlideRite Mushroom knobs are an attractive meet-in-the-middle thanks to their perfect finishing touch.
Price Range: $20.99 – $44.98
Count: 10
Finish: Brass Gold
I love a good little mushroom knob because they pretty much go with everything and fit anywhere.
Pros
Backed by a lifetime limited replacement warranty
Outdoor suitable
Rust, tarnish, corrosion, impact, chip, and oxidation resistant
Durable finish
Comfortable grip
Cons
It will look too dramatic for some against certain cabinet colors, like white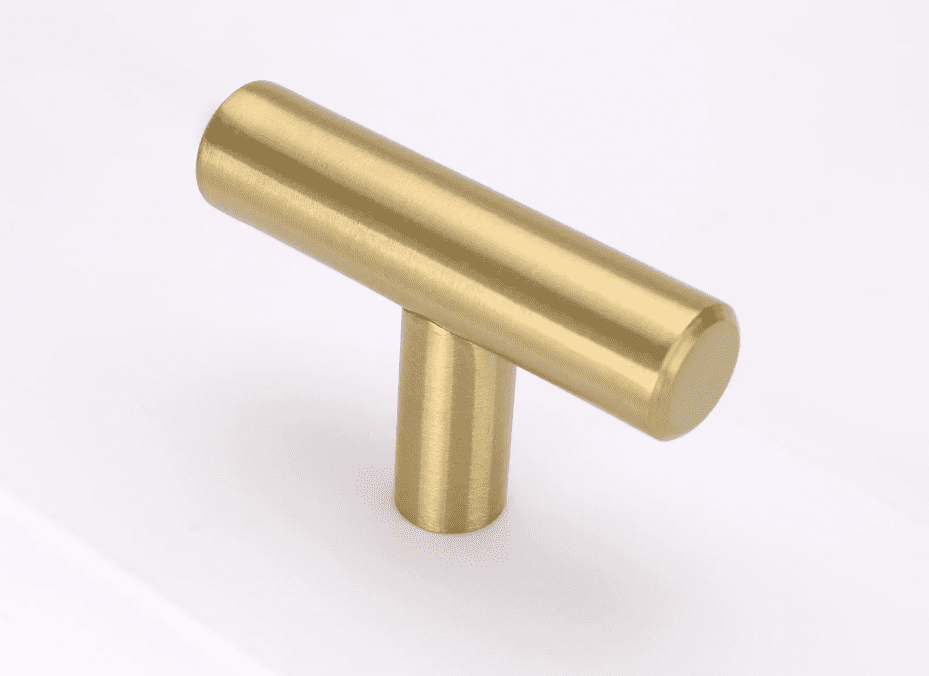 Oh, you have a two-tone kitchen? I know that finding gold cabinet hardware that looks attractive in both colors has been a daunting task. That's pretty much true if you have a mix of dark and light tones.
Price Range: $29.78 – $37.76
Count: 10
Finish: Brushed Gold
I'm confident these brushed gold T-knobs will strike a nice balance between the two shades.
Pros
Backed by a limited 30 days warranty
Rust resistant
Strong build
Durable
Comfortable grip
Cons
Not meant for vigorous use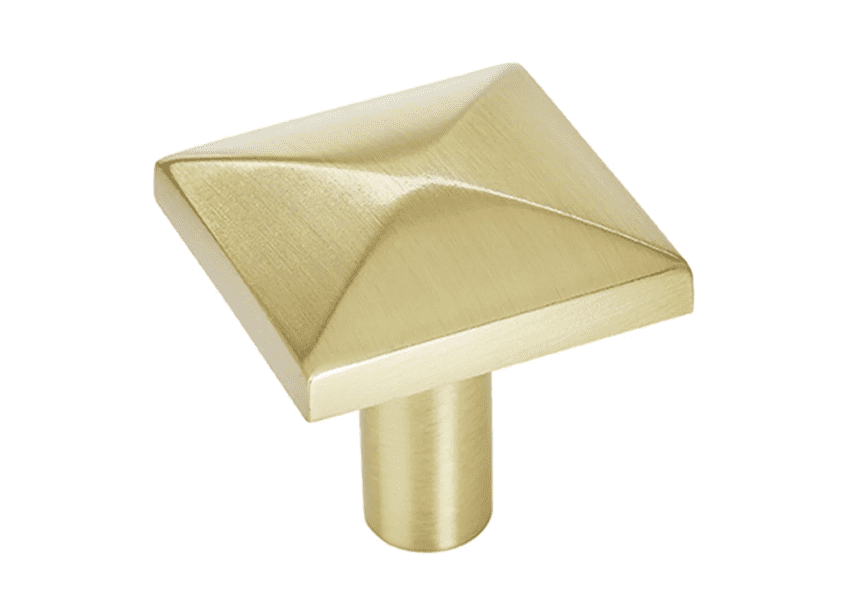 It can be challenging to find appealing hardware for contemporary-style cabinet spaces, especially in gold, because it's not always considered modern. Traditional gold bar or arch pulls may not work, and cup pulls are likely to look out of place.
Price Range: $19.78 – $25.89
Count: 10
Finish: Golden Champagne
These integrated-length square knobs from Wayfair Basics are the perfect solution for your simple yet modern kitchen space.
Pros
Backed by a lifetime warranty
Corrosion, rust, and tarnish resistant
Affordable
Good quality
Good color options
Cons
Best Gold Cabinet Hinges
Are you also looking for the best gold cabinet hinges that ensure smooth, quiet operation? One of these four top-rated options could be what you're looking for.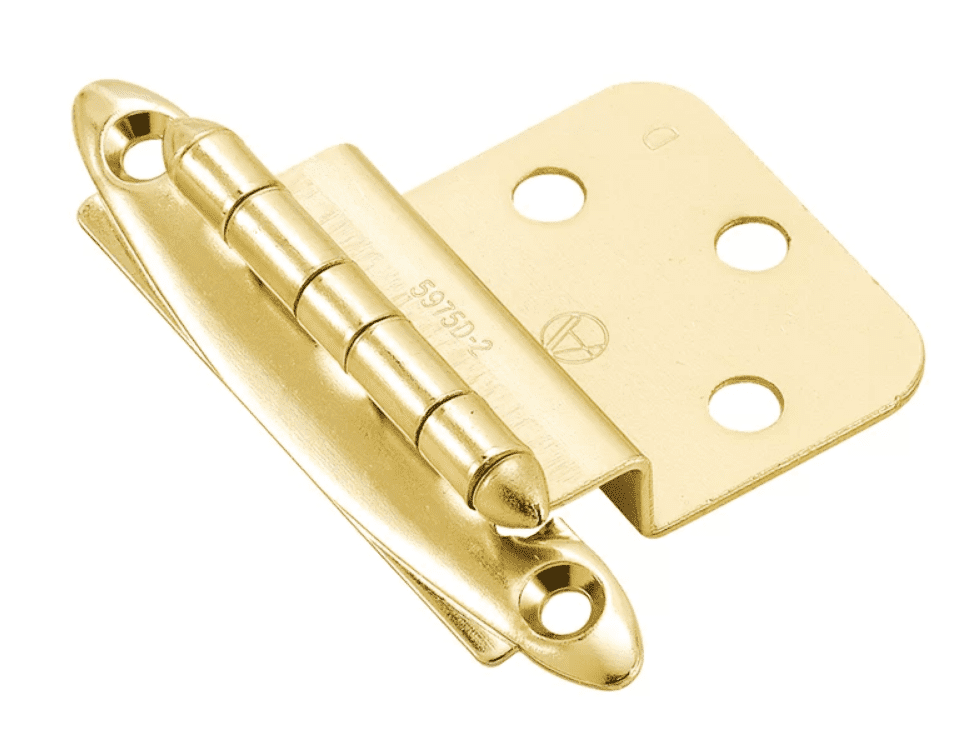 There so much to love about these face mount overlay hinges from Amerock. The first things that stood out to me are their anti-corrosion finishes and sturdy construction. Perhaps best of all, you'll never have to worry about them slamming shut.
Price Range: $13.89 – $21.86
Count: 2
Finish: Polished Brass
I personally think that hinges are just as important, if not more, than the exterior hardware. I spent years with a kitchen that had basic hinges, and the constant slamming of doors gave me headaches. When I built a new house, and we upgraded to the soft close options, it was heaven.
Pros
Easy to install even for beginners
Great build quality
Required installation hardware included
Backed by a lifetime warranty
Cons
The angle of the hinge may not fit older cabinets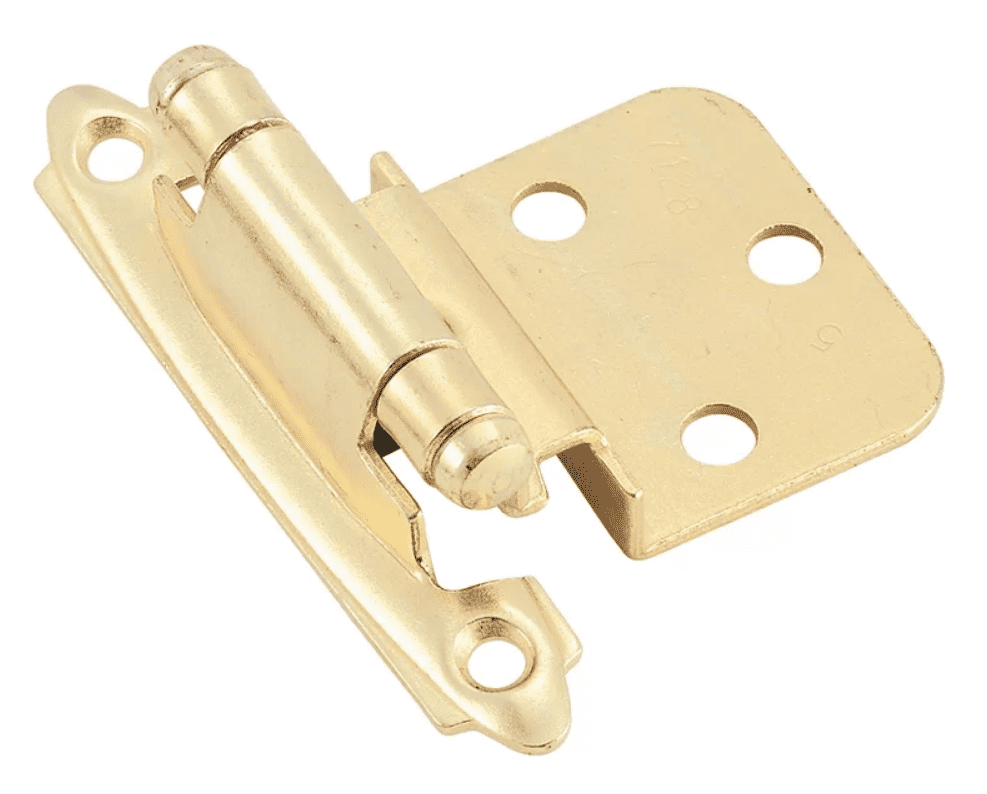 These particular inset hinges from Amerock have an industrial feel to them. So, if your apartment has many metal touches you'd like to complement, this hardware style could be what you need.
Price Range: $10.79 – $13.99
Count: 2
Finish: Polished Brass
Note that these inset hinges haven't been designed for commercial, non-residential use.
Pros
Self-closing
Durable and sturdy
Retails in six distinct finishes
Rust resistant
Cons
Installation can be tricky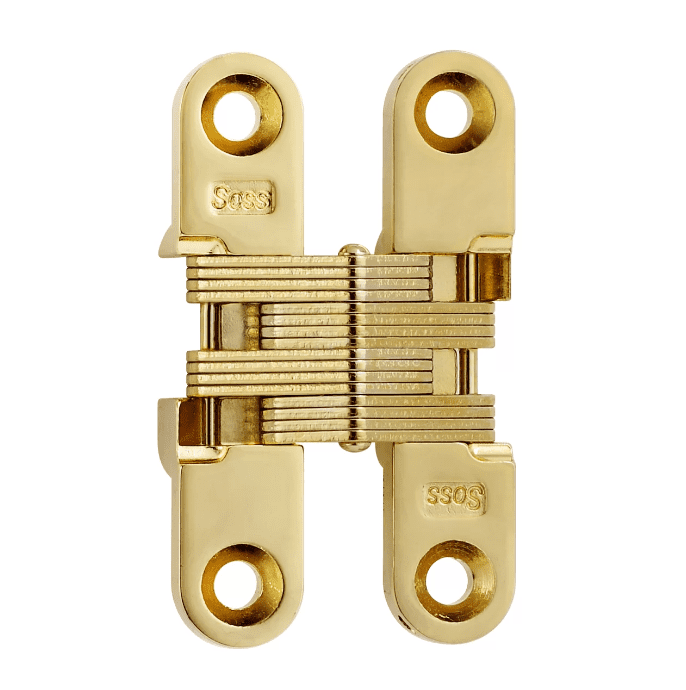 Looking for an all-in-one solution for the annoyingly slamming cabinet doors in your home? Then this generously sized one-piece set from SOS will certainly appeal to you. In addition to the satin brass finish pictured above, the hardware retails in 12 more finishes.
Price Range: $54.65 – $64.29
Count: 1
Finish: Satin Brass
The only thing I disliked about this hinge is that only one piece is included in the package. That makes it one of the pricier options available. But dang is it cool.
Pros
For both metal and wood applications
Durable and sturdy construction
Silent operation
Super easy to install
Cons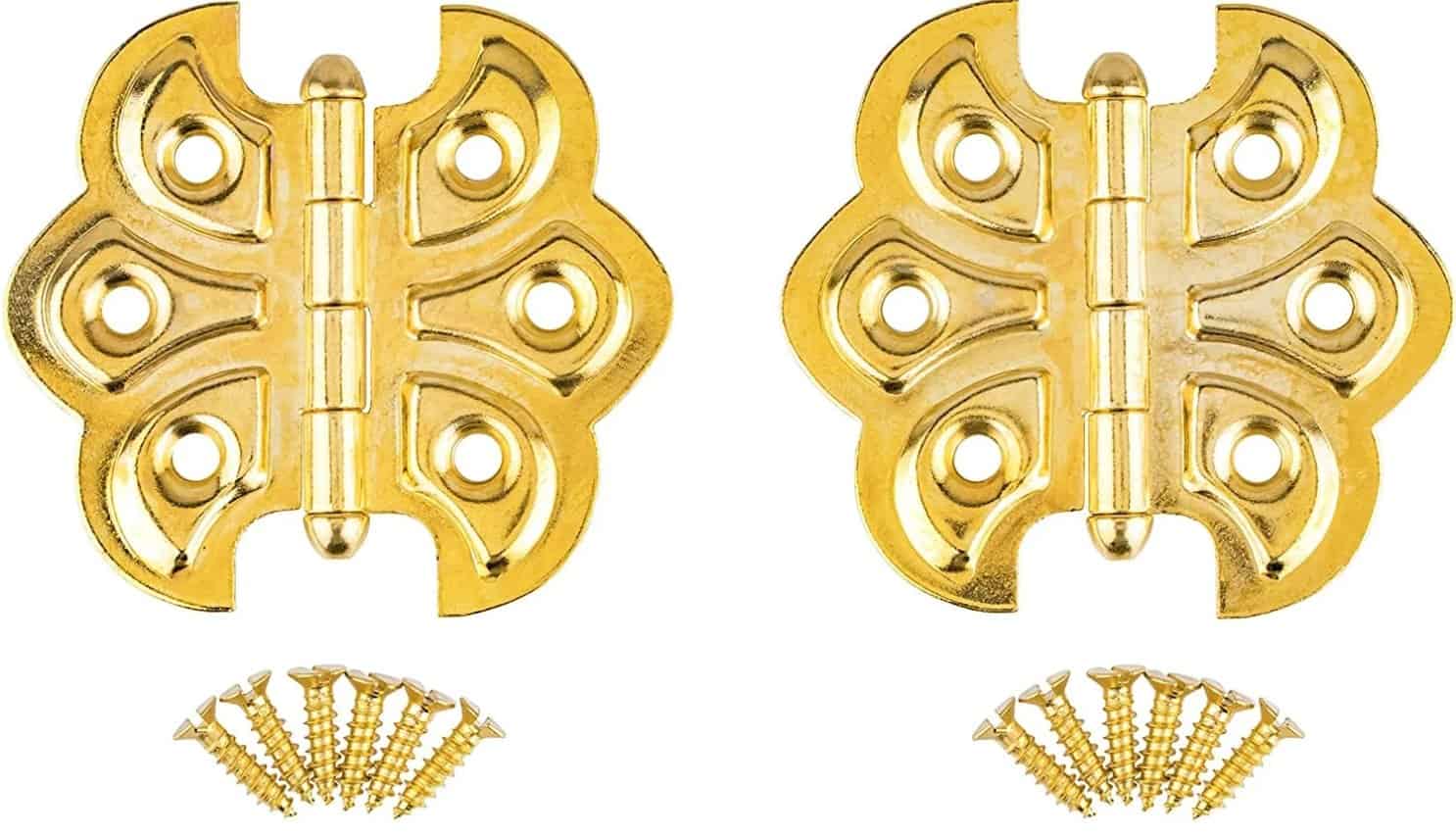 Whether it's for your garage, kitchen, or bathroom cabinetry, these hinges promise reliable functionality. Sporting a robust and durable construction, this cabinet hinge is also one of the most aesthetic I have come across. It's also impact resistant.
Price Range: $26.89 – $39.99
Count: 2
Finish: Brass
Unfortunately, unlike most of its counterparts, this cabinet hinge isn't backed by any warranty that I could find. That said, I couldn't find a single claim refuting its durability.
Pros
Unique design
Easy to install
Durable and sturdy
Required installation hardware included
Cons
Some people reported squeaking noises when closing their cabinet doors
Best Gold Cabinet Plates
What better way to conclude a gold cabinet hardware guide than with plates that go with your favorite knobs and pulls? Back plates can elevate the look of even the most basic knobs.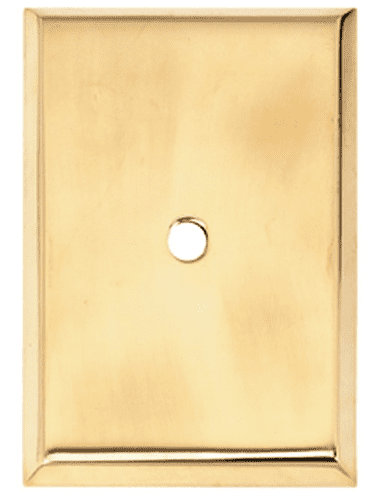 Thanks to its simple, streamlined design, the Alno Inc Back Plate will deliver a contemporary look to any space. Consider consistently using these modern back plates on both cabinet doors and drawers. That'll create an elegant, unified approach in the kitchen or bathroom and complete the look.
Price Range: 444.87 – $ 54.99
Count: 1
Finish: Polished Brass
I agree with some reviews, though: this design is too simplistic for my taste. But I know these would work for so many others!
Pros
Backed by a limited lifetime warranty
Concealed installation
Easy to install
Quality, durable construction
It blends in with surrounding décor
Cons
Installation screws not included in the package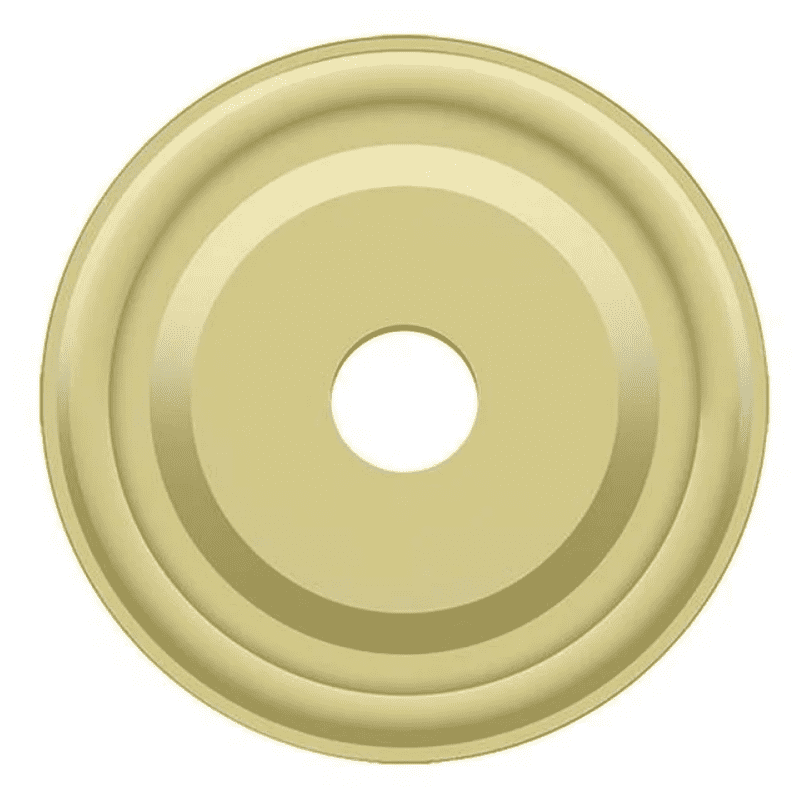 With lots of stunning finish styles, this Deltana Solid Brass Base Plate represents a top choice for the money. The polished brass option pictured above is one of the most recommended sets for transitional kitchens and bathrooms.
Price Range: $11.29 – $15.00
Count: 1
Finish: Polished Brass
Feel free to use it in any room's cabinetry that you think can benefit from the hardware's aesthetic appeal.
Pros
Well designed
Strong construction to ensure durability
Easy to install
Retails in many finishes
Backed by a lifetime warranty
Cons
The warranty doesn't cover commercial use
With an elegant, updated traditional design, this decorative back plate from Shabby Restore is a favorite on kitchen and bathroom cabinetry. It's also available in multiple finishes that all offer a timeless style and balanced symmetry.
Price Range: $12.89 – $17.99
Count: 1
Finish: Gold
The knobs shown in some of the pictures aren't included. You'll only receive the back plate in the package.
Pros
Will complement any space
Easy to install
Good color options
It will easily contrast with other finishes
Solid build
Cons
It isn't backed by a warranty
FAQs
Question: Is Gold Hardware Outdated?
Answer: Gold hardware is anything but outdated. In fact, both gold and silver are the most classic fixture metals, and either one will always be a classic choice. This even includes periods when they're not the hottest trend in the realm of interior design.
Question: Is Gold Kitchen Hardware a Trend?
Answer: Absolutely! Gold hardware is a big "trend" right now and, unlike most trends, isn't expected to die down anytime soon. So, try them if you want timeless design finishes.
Question: What Color Hardware Is Most Popular?
Answer: Matte black is the most sought-after color in the realm of kitchen hardware. The color looks great on light-colored surfaces and gives a classic modern look that's hard to beat. Matte black also looks great on laundry room cabinets and bathroom vanities.
Best Gold Cabinet Hardware: Bottom Line
As this gold cabinet hardware guide proves, gold is a finish that's as in style today as it ever has been. It doesn't matter how you use the finish: as an accent, a style staple, or a statement. It remains a classic and timeless option that'll perfectly draw attention to delicate details and creative touches.
If you're still stuck but want something that goes with all styles, I'd recommend the Goldenwarm Centre to Centre Bar Pulls for sure. For more awesome recs, pop over to our site!
Read More: