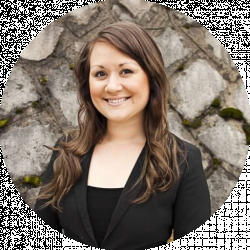 Latest posts by Lacey Jackson
(see all)
My family owns a remodeling business. When customers call and ask for frameless cabinets, they mean one of three things:
A cabinet that only has the internal grid structure but no exterior frame or,

A cabinet that has an exterior frame and grid structure but no doors, or

A cabinet that is otherwise normal in its appearance except for having no large frame, so you only really see cabinet doors.
For the purposes of this article, I'm going to talk about all three because they each serve great purposes, enhance creativity, and make it superbly simple for anyone with OCD (myself and my family) to keep a space organized.
Bottom Line Up Front
I absolutely love frameless cabinets combined with small containers. Growing up in an Asian household, everything had to have a specific place; even the shoes you had to discard upon entry had a frameless cabinet to rest. Small containers make it easy to divide sections of a frameless cabinet and grab what you need when you need it. 
How Frameless Cabinets Differ
As I mentioned, people typically have one of three ideas pictured when they refer to a frameless cabinet. 
In the first idea, people are thinking of wall-mounted cabinets that function very similarly to shelves in that they have a display place and may or may not have doors. With a frameless design, you get full access to the cabinetry, but you also have a thicker construction for stability.

In the second idea, people think of freestanding or wall-mounted cabinets that look very similar to a cubby, usually without doors but with an external frame. Without doors, you don't notice that they lack the full overlay because the overlay applies to the doors alone. 

In the third and final idea, after installation, your cabinet doors & drawers lay flat so they don't stick out with an external frame. If you have two cabinet doors, you also don't have that center stile that would normally come down the center, so you get cleaner access to the entire storage space on the inside.
All three options work very well in different situations and give you a chance to optimize how much storage you get and how easy your access is to whatever you store. 
The idea of frameless cabinet construction came from Europe, but as many American homes turned toward a sleeker, modern appearance, they quickly made their way across the pond. Frameless cabinets are Incorporated in contemporary kitchens, offices, bathrooms, and laundry rooms, often under the name "full access cabinets." 
Selection Criteria
As mentioned, I included two types of frameless cabinets in my selection criteria: 
Those without the exterior frame 

Those without the door
They are both non-traditional iterations of cabinets and can be used anywhere. My ideas incorporate uses for storage, display, and organization.
Anyone who's ever read Marie Kondos's book or watched her show can appreciate what it was like growing up in my house. While my better half was incredibly excited to read her book, I sat by patiently, waiting for my I-told-you-so moment when they reached the end and realized I had already done everything the book told me to do. 
However, I never quite got my vindication as they walked away with the idea of not folding or bunching up your socks because they work hard enough on your feet all day. I was so close.
In any case, I love frameless cube organizer cabinets because I can put matching fabric boxes or wicker baskets in each cubby hole, with the entire space matching perfectly. You can open any closet, look at any framed cabinet in my home, even behind the doors of the base-mounted bathroom cabinets and find different sizes of these perfect fabric boxes. I keep the manufacturers of those fabric boxes in business.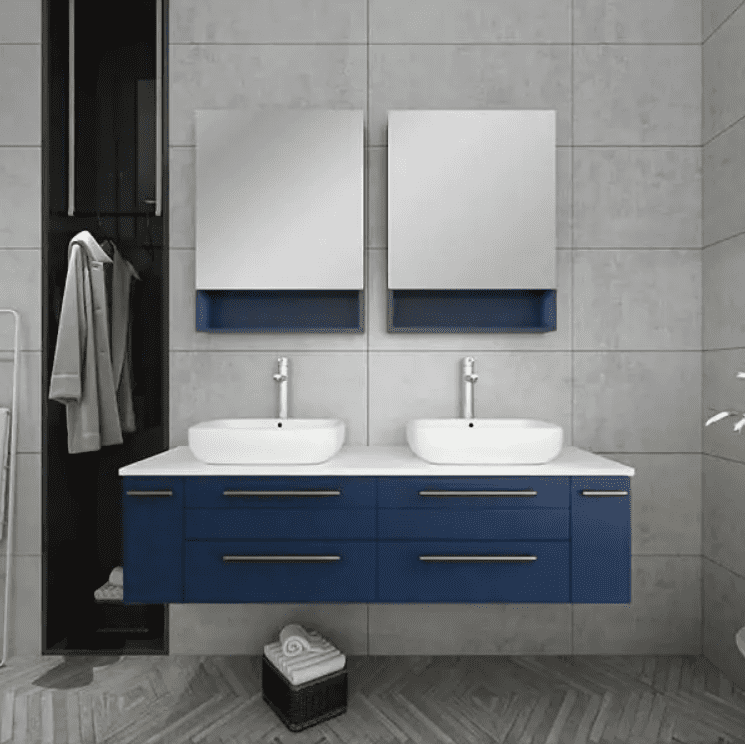 Why?
I love being able to pull the handles on my wicker baskets or my fabric baskets and remove an entire box at once. I sort my boxes into categories, so I always know which container to pull out depending on what it is I need.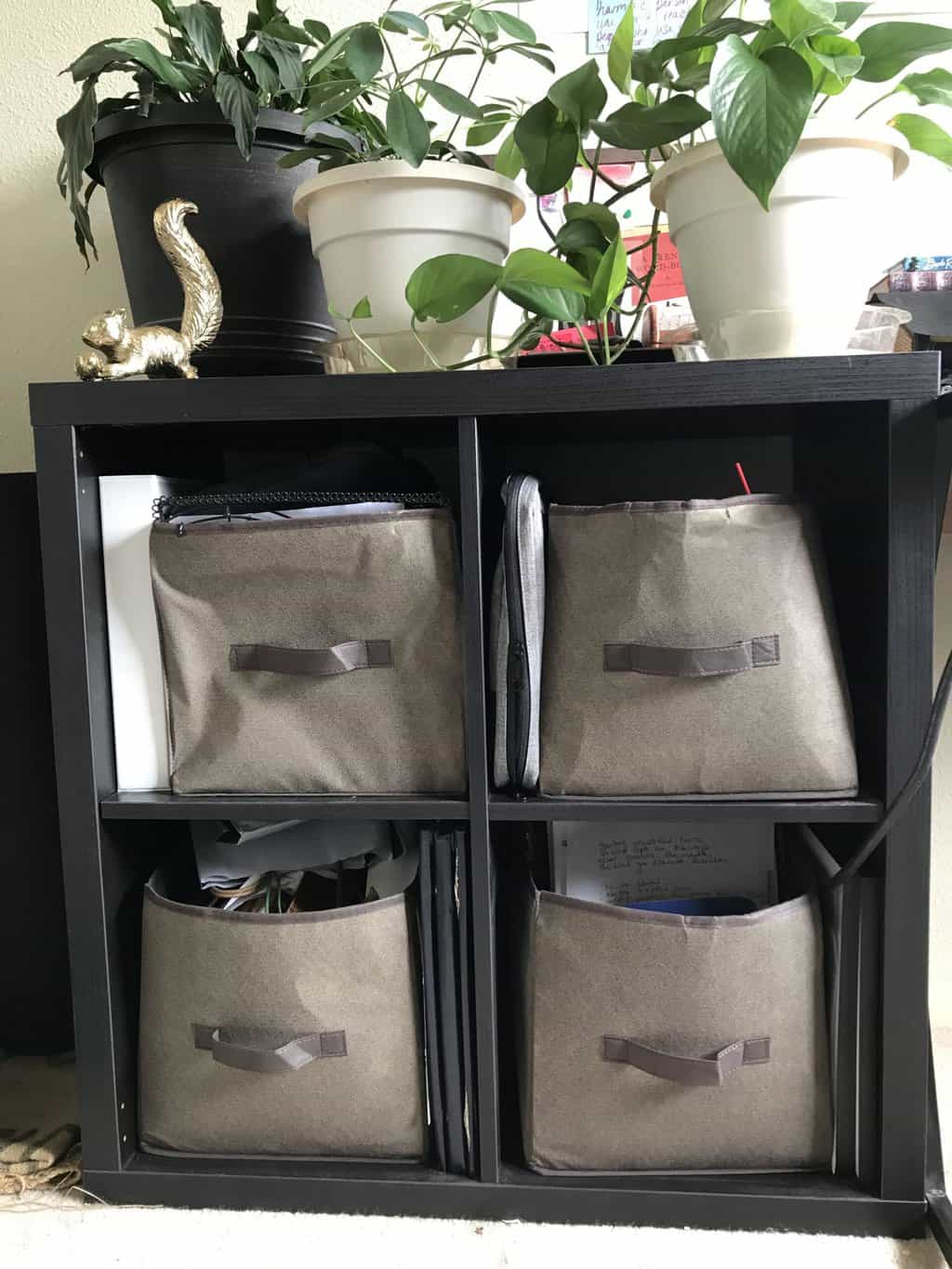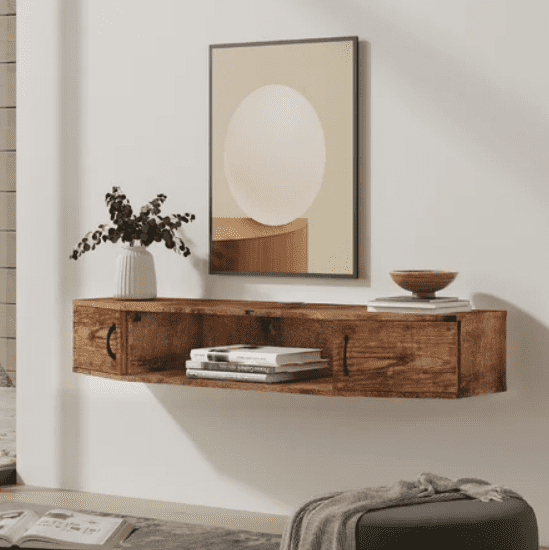 I have so many great books, small tokens and trophies from vacations, and collectible items that demand to be on display. Luckily for me, I can group some of my hardback books with some of those collectibles by color (Yipee!).
In some parts of my house, frameless cabinets serve as my display stands. I just have far too many great things, books, and household plants, and I can't very well put them on top of the piano or the bar.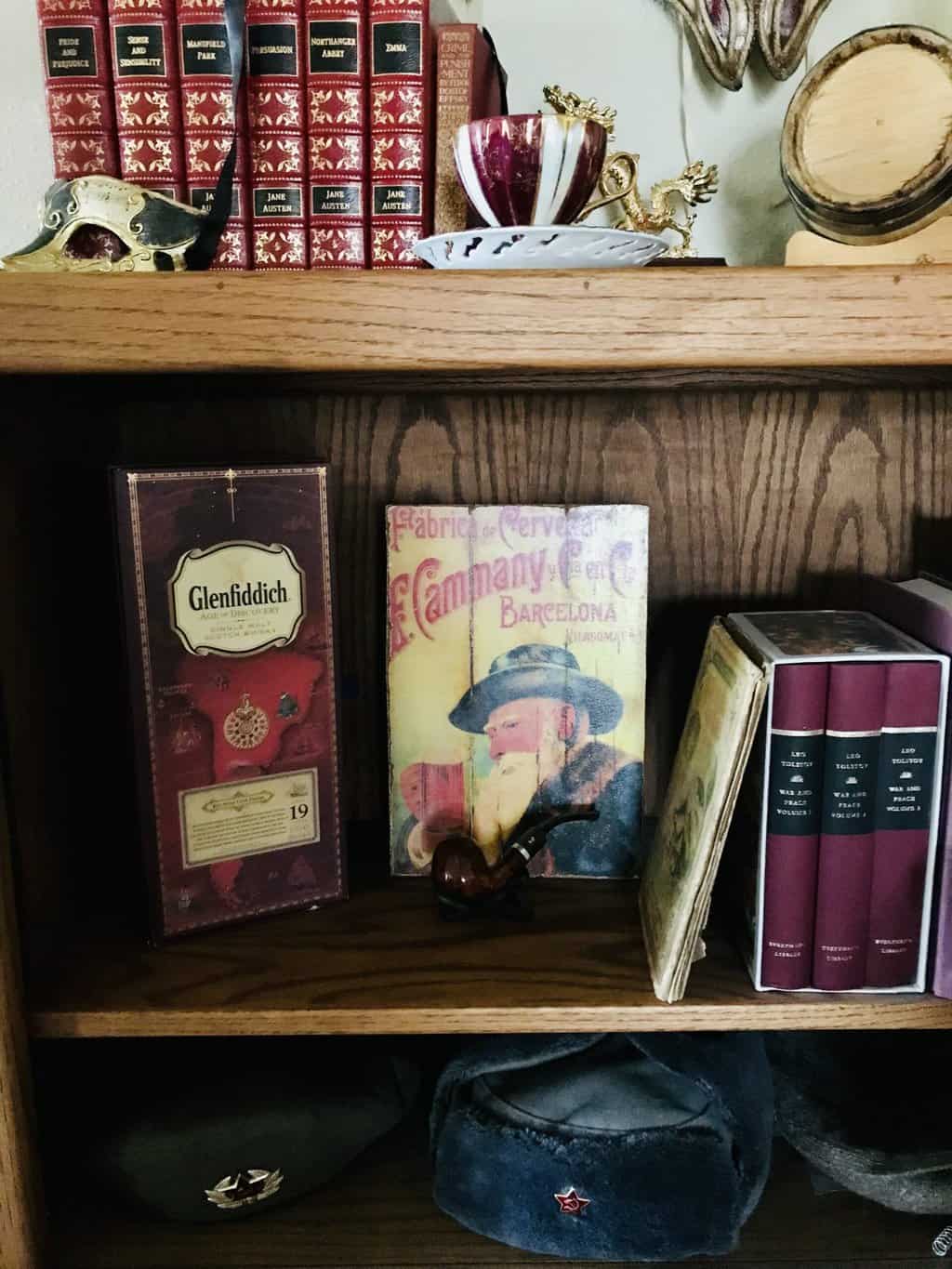 Instead of filling my walls with holes and installing shelves that may or may not be deep enough or stable enough to support the weight of all my books and knickknacks, I put frameless cabinets against the walls.
Tip: If you use this idea, don't be afraid to stack more than one smaller matching cabinet on top of one another to add extra height. 
Note: I have solid wood frameless cabinets because I put so many heavy things on them. I do not install any type of wall mounts to secure the frameless cabinets against the wall because they are already so sturdy. However, if you are using something made of plywood or plastic, you might consider securing it with brackets depending on how much weight you put on it and how deep the cabinet is; the shallower the cabinet, the more likely you will need this.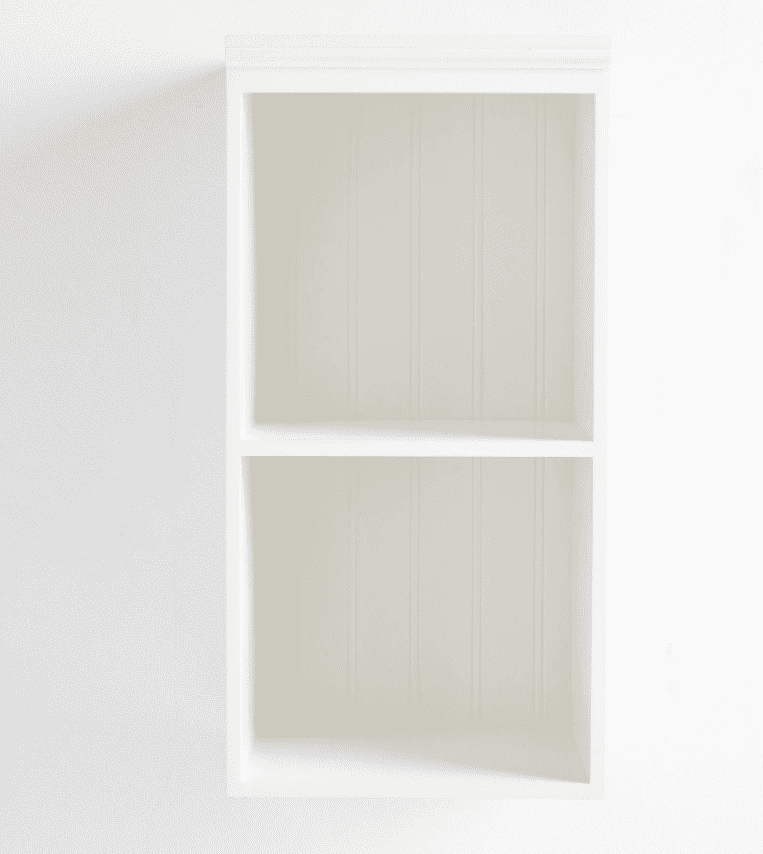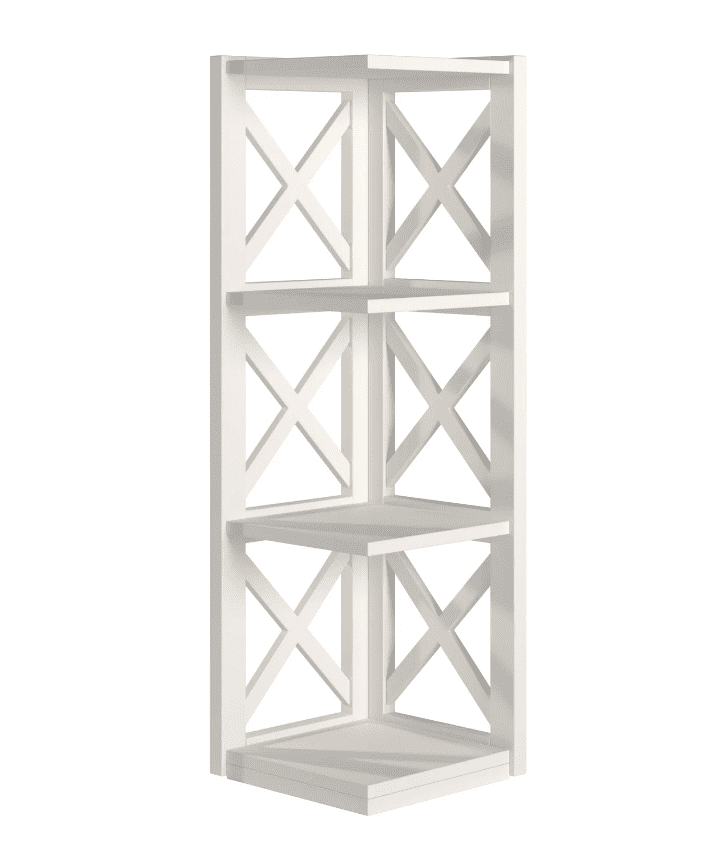 I have a handful of tall, skinny frameless cabinets. They don't have any doors, but they are the perfect corner filler.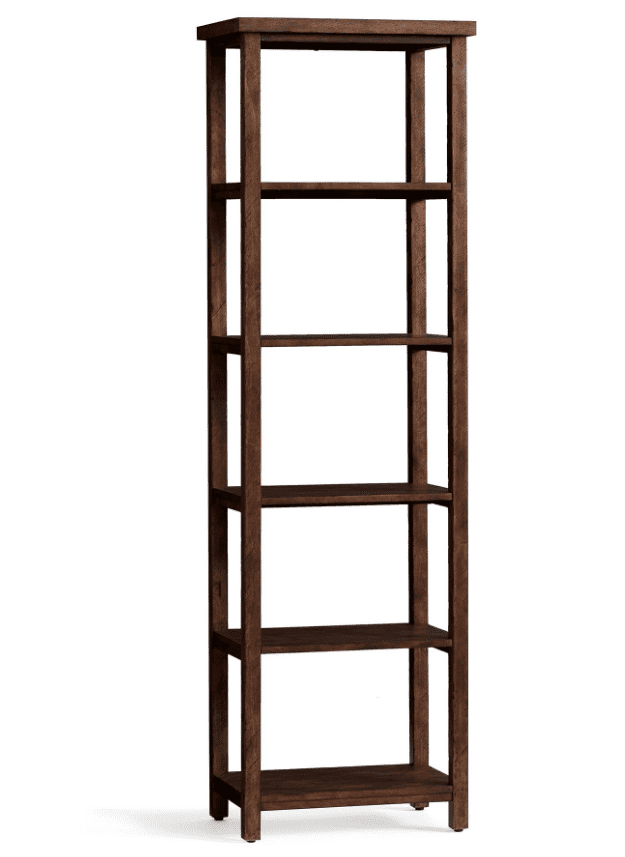 I hate unused corners. I always end up with so many corner spaces, and it's always too small for a chair and basically screams, "use me." With frameless cabinets, you can easily find simple square cabinets or internal grid cabinets that don't have the exterior frame and mount them to the wall or place them up against the corner if they are freestanding.
I use mine as a place to put candles (you just can't cook Brussels Sprouts without the whole house suddenly smelling like farts) because the smell spreads out through the downstairs level and makes its way up the staircase to the upstairs level (where the majority of that fart smell seems to travel).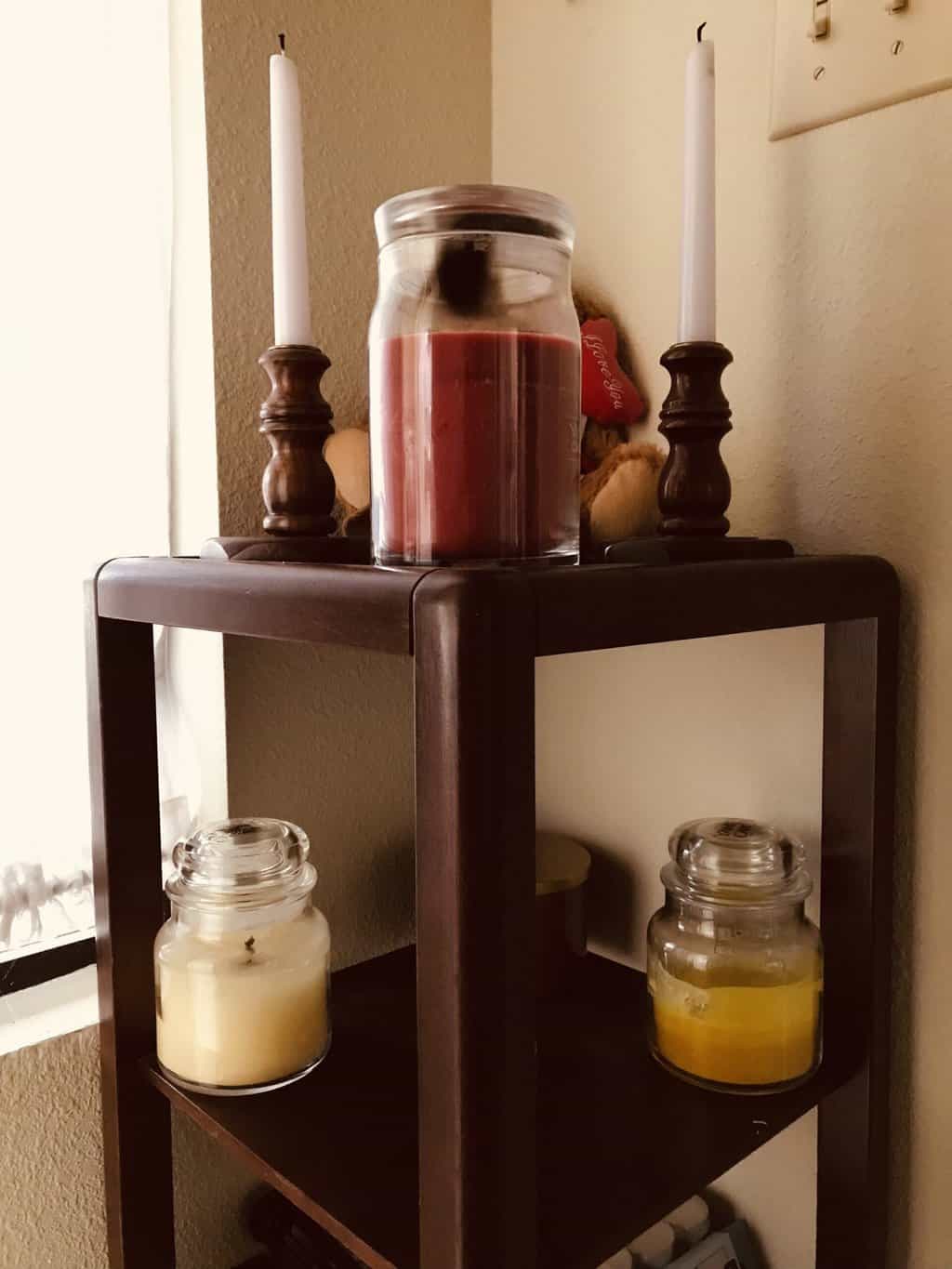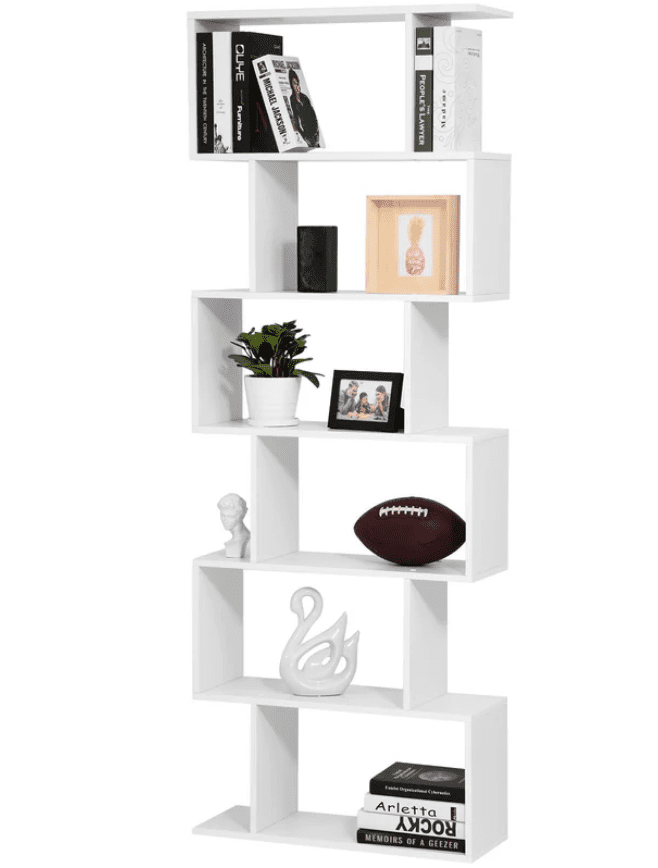 I like books to be right where I can reach them. Sure, my dream is to have the library from Beauty and the Beast, where I have a ladder and can slide back and forth down the enormous space, but seeing as no one has seen fit to build me a French castle yet, I am left with traditional bookshelves.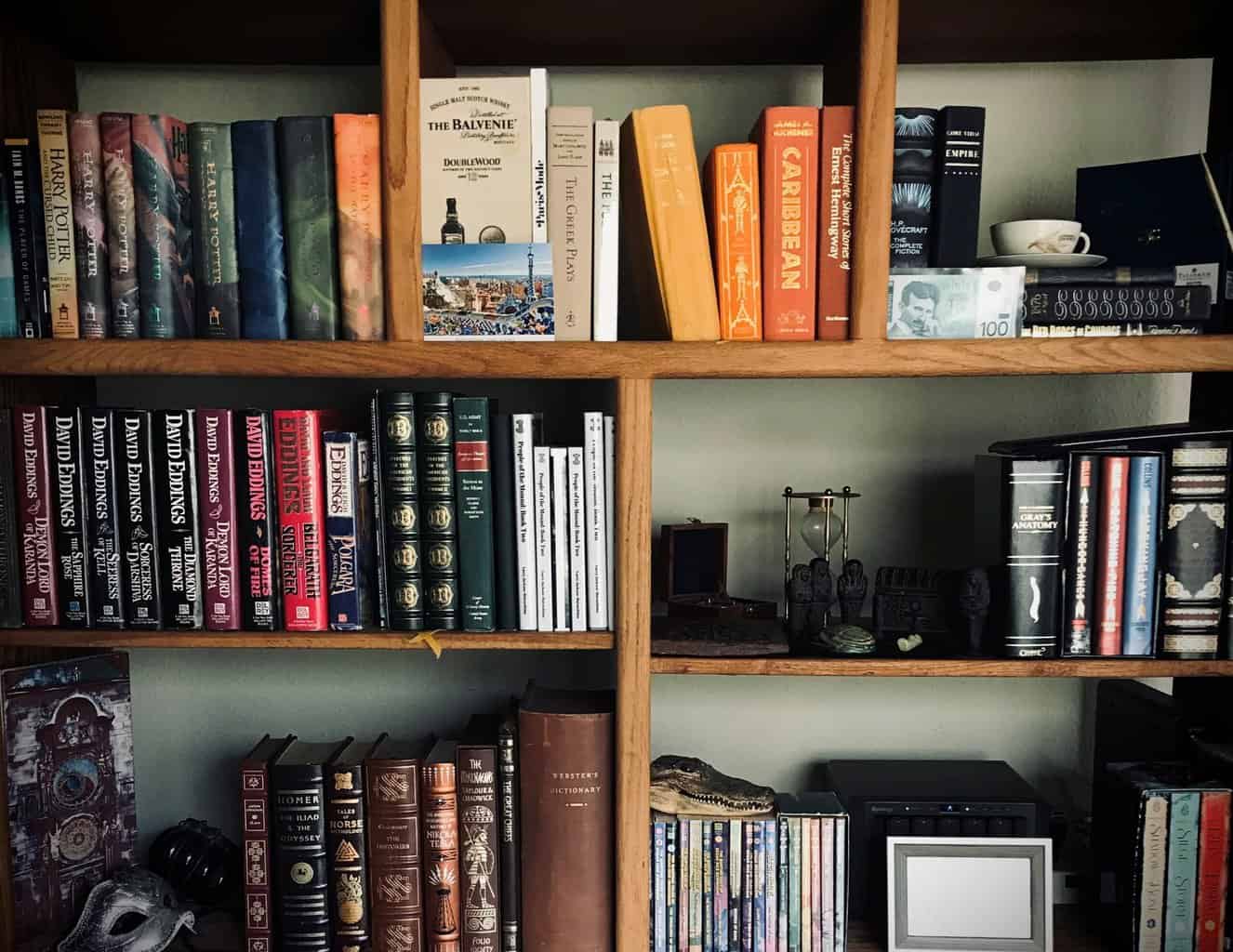 Raise your bookshelves to new heights, literally. With frameless cabinets, you can create floating libraries against the wall. That's exactly what I have on some of the walls in our library. Because I have certain structural items that stick out along the bottom half of the wall in some places, I mounted frameless cabinets that contain the internal grid structure so that we can still have a wall of books.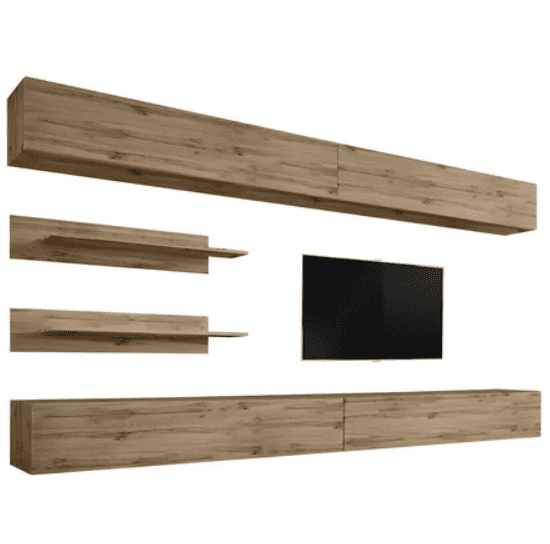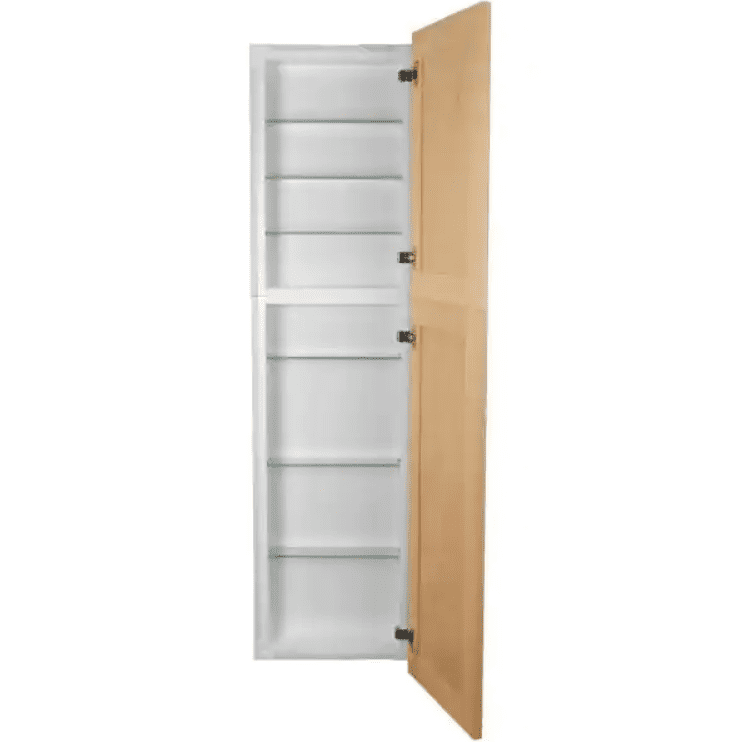 If you're anything like me, you always need more pantry space. I prepare freeze-dried camping meals a few times yearly, making beer, and fermenting kimchi and sauerkraut. This takes up a lot of shelf space and sometimes has to be temperature controlled. So, into the pantry it goes. This means I need more space for my regular food.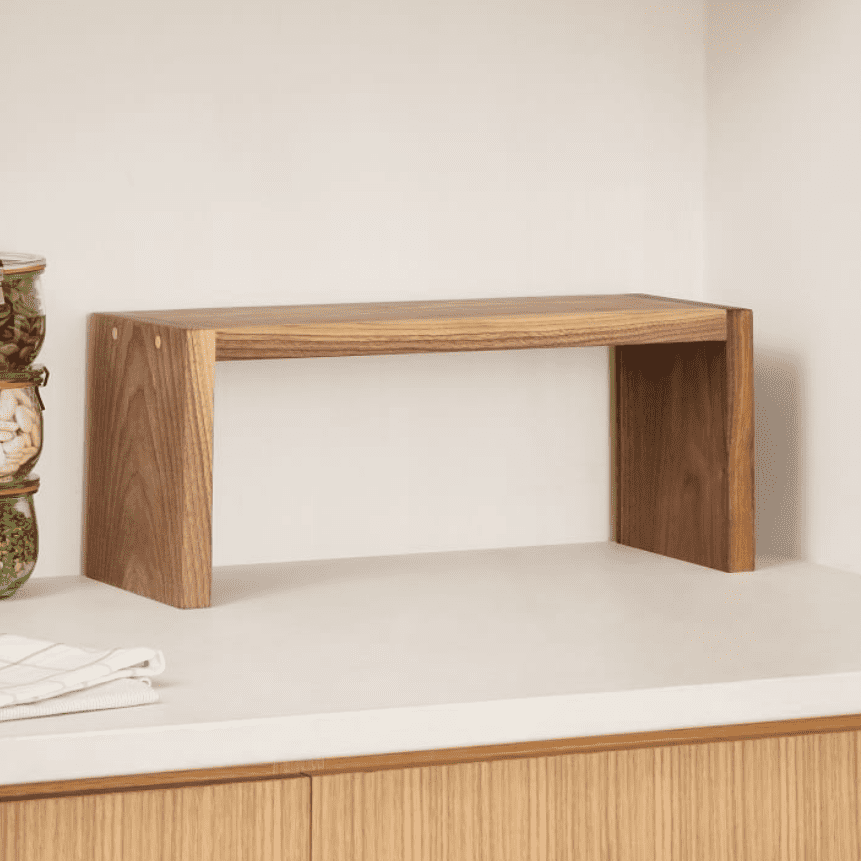 Enter the frameless cabinet. Once again, it's the fabric containers to the rescue providing a storage place where my canned goods can be grouped by category (soups, sauces, vegetables, etc.) and placed on the frameless grid of shelves we installed on the wall of the pantry.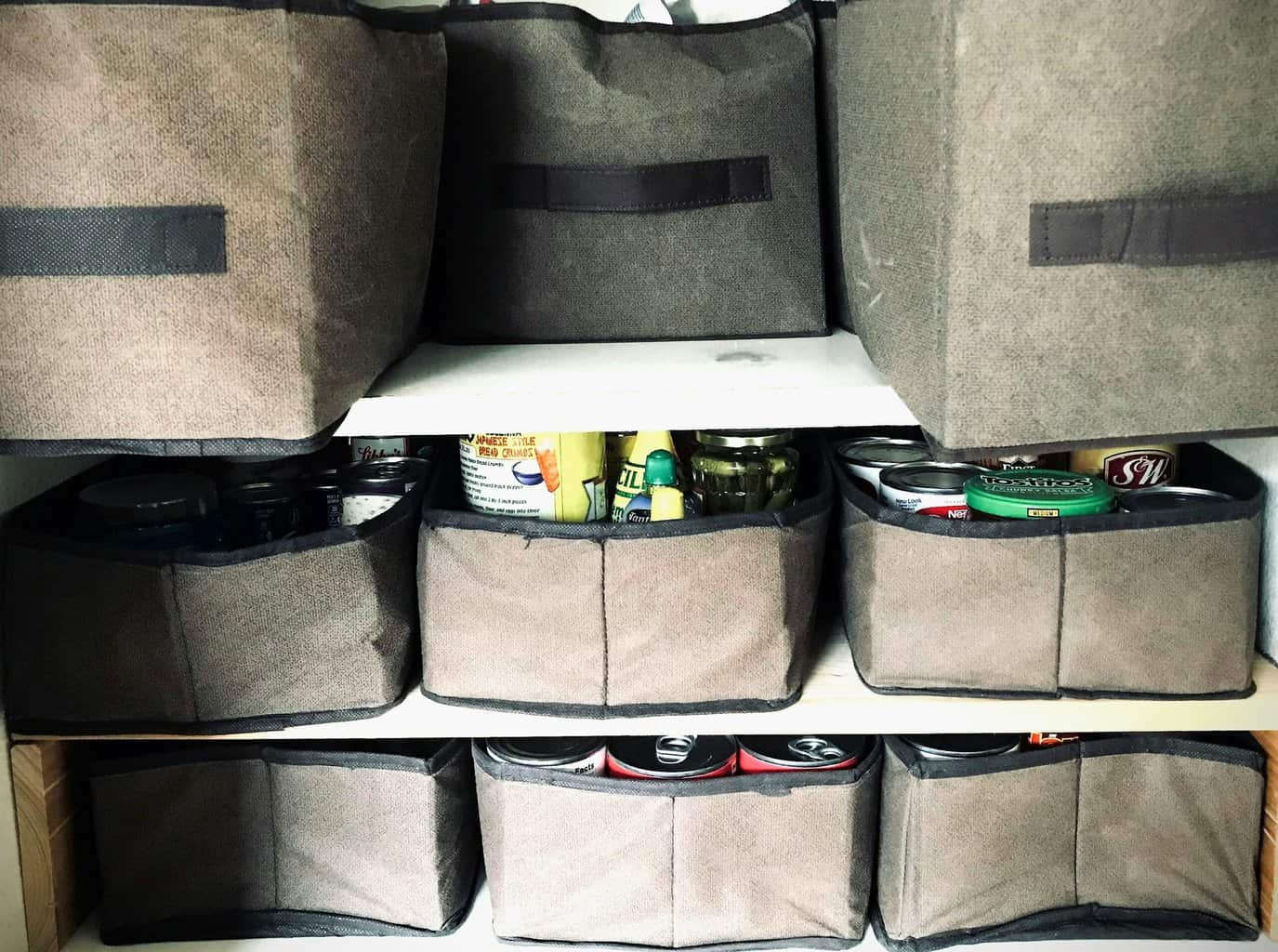 However, there are great tall, recessed, frameless pantry cabinets that you can build into a hallway, closet, or kitchen space that line up flush with the wall. These serve the same purpose, and if you already have wood panels, you almost won't know a cabinet is there.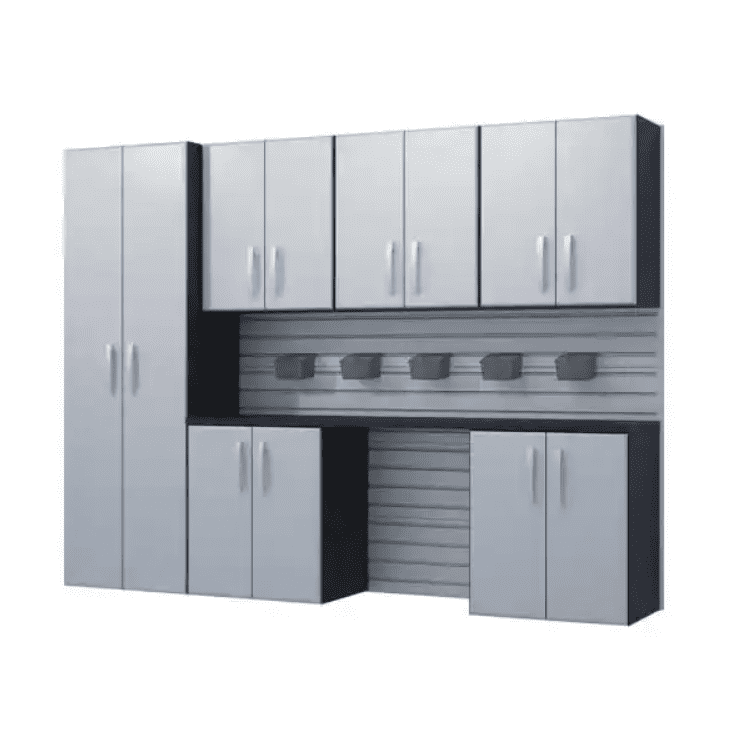 One of the biggest benefits of using multipiece frameless cabinets (the third version of frameless, without the face frame on the traditional cabinet doors) is better access. The way it's designed means cabinets that have two doors give you better storage space inside because you don't have that center stile right in the middle, making it harder to reach inside and store larger items. 
Instead, you end up doing what I used to do: putting things in on one side and shoving them down the row into their middle position. You also have a lot more adjustability for the shelves once installed. I particularly loved the idea of these frameless cabinets in a workshop or a kitchen where you have large appliances or tools that need to be more easily sat upon shelves or in drawers without the center stile in the way.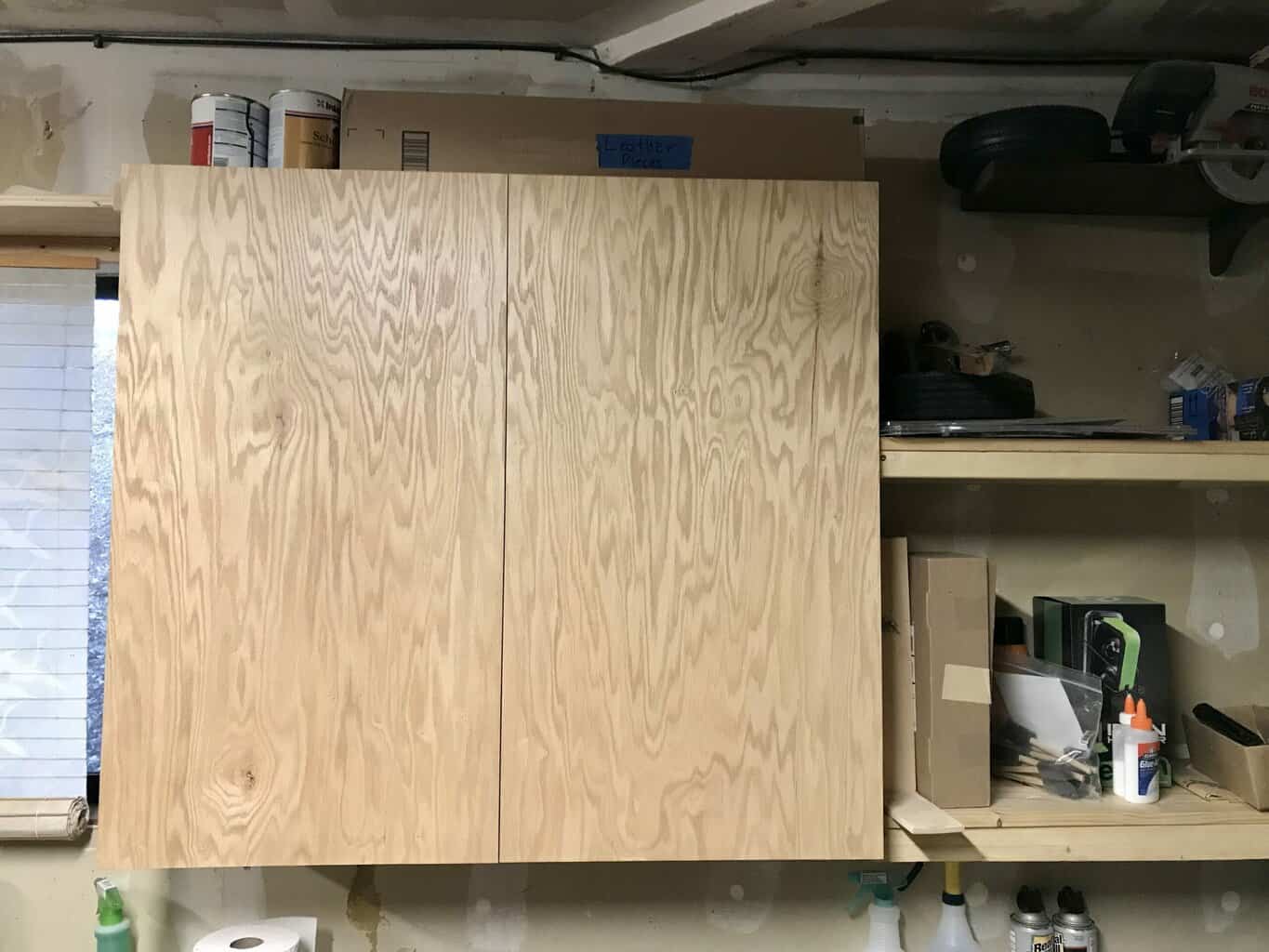 Note: We handmade the third type for the workshop to provide easy access, with no overlay on the edges. A visible ledge around the cabinets opens and closes the doors, but the boxes were built differently than framed cabinets. The flush design also adds a sleek aesthetic quality making the space look cleaner all the time (also: they are much easier to clean).  
If you don't have the tools or the time to make them yourselves, you can easily buy a frameless cabinet just like ours online.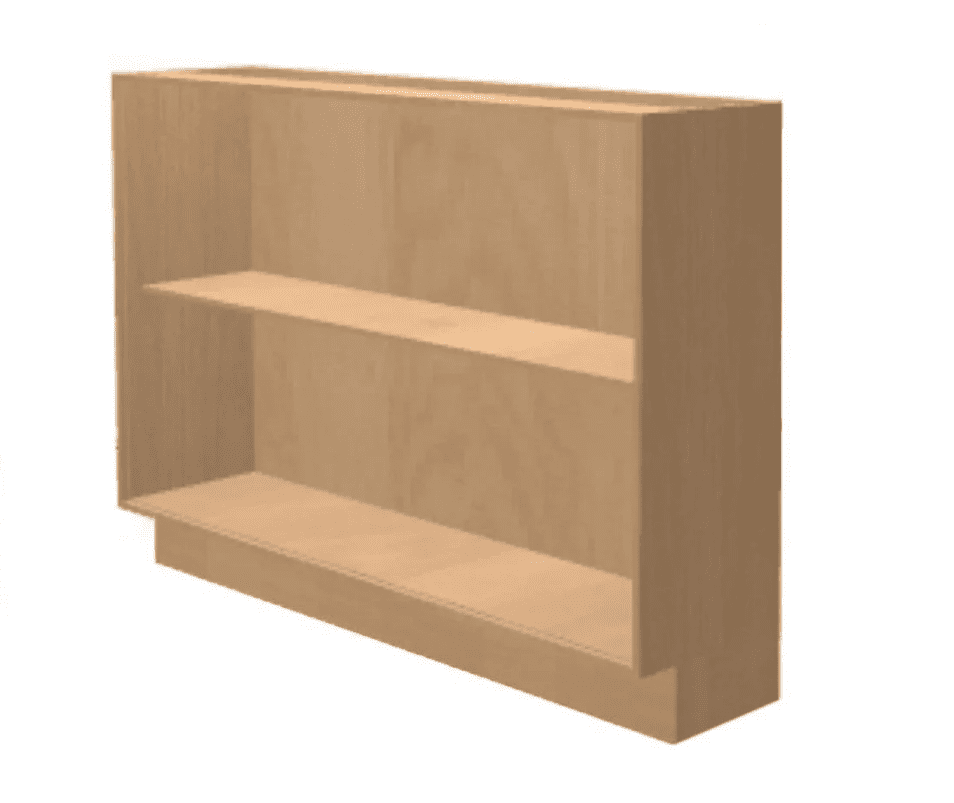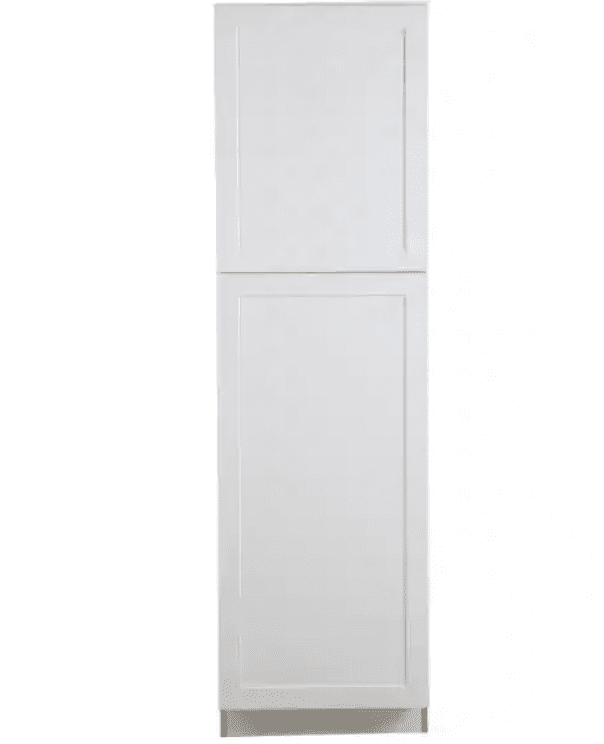 For your kitchen, you can find a wide range of frameless kitchen cabinets that you can model into the perfect assembly. For example, Hampton Bay white plywood shaker cabinets are tall, with one long bottom cabinet and a slightly smaller top cabinet that pair well with their base cabinets and wall-mounted cabinets. They even have a lazy susan corner base cabinet. 
I recommend assembled frameless kitchen cabinets like those from the Hampton Bay line because you can easily find prefabricated sizes and shapes that you can use to replace existing cabinets in your kitchen or to assemble the perfect layout in a remodeled kitchen. Think of it as putting a bunch of puzzle pieces together to form whatever you want.
Tip: In your kitchen, figure out what area you want to dedicate and then measure how many of these prefabricated shaker cabinets will fit and in what compilation. Standard kitchens have base cabinets in an L shape, one corner cabinet in the middle, and wall-mounted cabinets that wrap around that same area. You can choose to add tall cabinets that run the length of the entire assembly on either end, somewhat like storage bookends.
They give you so much more storage by getting rid of that face frame, you get a sleeker look because the cabinet doors are directly attached to the side of the box, making it easier to access everything inside. I love having magnetic latches on the inside of frameless cabinets because I can use my feet to push open a base cabinet door or close a door behind me when my hands are full.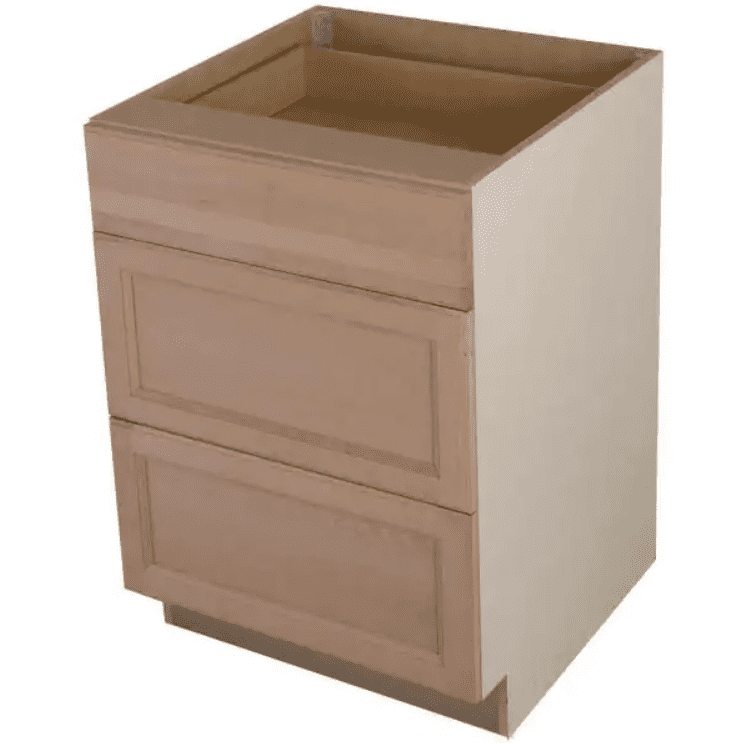 Remember how I like to use my feet when my hands are full? I do the same thing in my office and my bathroom. We have one set of frameless drawer cabinets in both places, which I often try to get into with my hands full. 
Fully assembled cabinets from Diamond Now give me the same flexibility, but here I have touch latches (also known as push-to-open latches). They work well in a bathroom.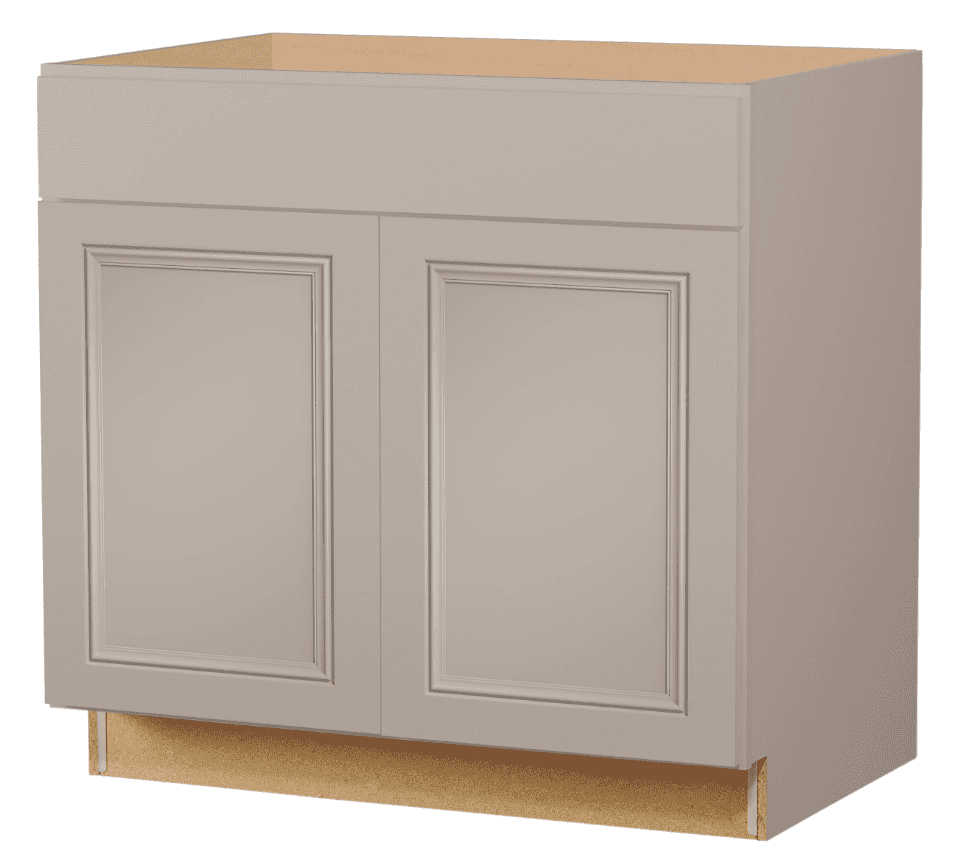 Tip: Combine a frameless drawer cabinet in a smaller bathroom with recessed medicine cabinets to keep everything as optimized as possible. 
If I am taking a conference call for work, I usually stand, pacing the room. If I have to grab something quickly, I can use my hands (or feet) to push the frameless drawer cabinets, and they pop open naturally. I can use the same process in reverse when I want to close a drawer.
The European style of frameless drawer cabinets is a better option for smaller spaces. If you want to maximize your storage and get a sleeker, contemporary look in your bathroom, kitchen, or office, frameless door cabinets are worth the extra cost.
FAQs
Question: Can frameless cabinets have doors?
Answer: Absolutely. Just because I personally love the squared-off cubby style of the frameless cabinet doesn't mean you have to invest in extra fabric boxes. As I said, there are usually three ideas that spring to mind when people reference a frameless cabinet, and one of those is a sleek cabinet design that basically looks like a hung picture without a frame; it has doors, it can be wall mounted or base mounted, it has a standard cabinet depth.
Question: Do I need less space for frameless cabinets?
Answer: Frameless cabinets are usually made of thicker materials and faster installation, but you typically reserve the same amount of space as you would for frame cabinets.
Question: Where do you install frameless cabinets?
Answer: Frameless cabinets can be installed anywhere. They are commonly used in kitchens for easier access to kitchenware and food items (like my makeshift pantry). Just the same as with frame cabinets, you can get frameless cabinets that are wall mounted or base mounted, so you can find different sizes and shapes that are fixed to the wall or rest on the ground level. 
Question: Are frameless cabinets more expensive?
Answer: Frameless cabinets can cost more than traditional ones primarily because, without a frame to serve as the main support structure, the rest of the cabinet has to be made from thicker materials that simply cost more. 
In California, for example, installing framed cabinets in a 10 ft by 10 ft kitchen might cost $4,700, but installing frameless cabinets could cost $5,570 for the same space. 
Question: How easy is the installation for frameless cabinets?
Answer: Installation is the same as framed cabinets. You might have difficulty hanging wall-mounted frameless cabinets if you don't have the right tools. Otherwise, the only real difference is in terms of how big the cabinets are and how many shelves they have inside. 
Question: Are frameless cabinets stable?
Answer: Frameless cabinets usually don't have the 1 ½ inch face frame around the front, and in the other two cases, they may not have an exterior frame (floating wall-mounted cabinet shelves), or they may not have the front door panels (like a cubby cabinet).

Without the frame, you don't get the added dimension on top; otherwise, you get the same stability pending proper installation and adherence to the weight limits. Always check weight limits for wall-mounted shelves, and if you plan on installing base-mounted cabinets, consider mounting them to the wall for safety. 
Best Frameless Cabinet Ideas: Bottomline
I absolutely love frameless cabinets, no matter which of the three you are talking about. They make it much easier to maximize your storage space, and you can optimize your organization by putting small containers and display items inside and on top of your cabinets. My favorite of all the frameless cabinet ideas is the floating bookshelves because you can store all your books plus decorative pieces for everyone to see.