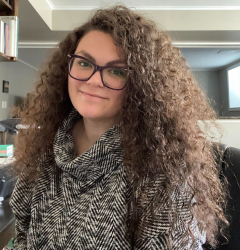 Latest posts by Candace Osmond
(see all)
Building a home means filling it with things that bring you joy but also quality installations, like the cabinets. That's where brands like Merillat Cabinetry come into play.
With beautiful designs and high-quality constructions, you can expect affordability, style, and freedom of selection from Merillat. Here is everything you'll need to learn about the cabinet brand before making your final decision.
Bottom Line on Merillat Cabinetry
I know firsthand that Masco Co. makes quality products from my experience using KraftMaid (another company under their umbrella). After checking out Merillat, I have no doubt they're one of the best choices for your home.
About The Merillat Cabinets Brand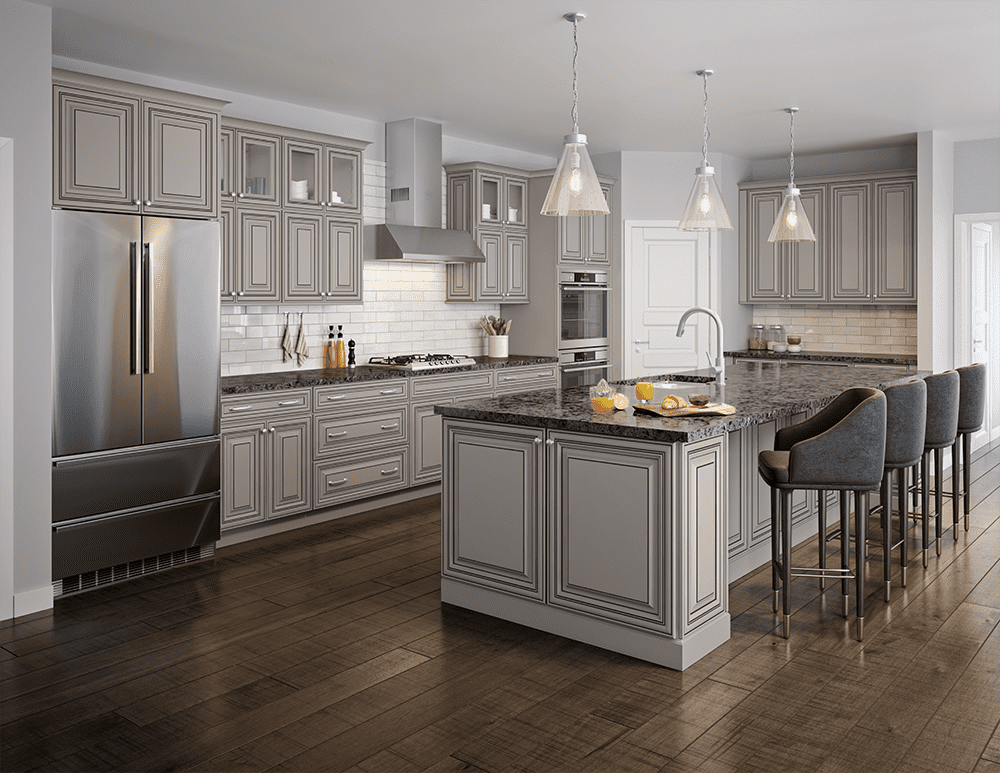 I don't know about you, but I prefer to know a company's backstory and history before I give them my money. I spend time reading up on them, perusing the website, and checking out what other users say. Merillat Cabinets Brand has been committed to the needs of homeowners for 76+ years. Founded in 1946 by Ruth and Orville Merillat, the brand offers various cabinetry solutions in all price ranges.
In 1985, Masco Corporation (MAS) took over the company after purchasing it for $144 million. That made Merillat one of two nationally recognized cabinet brands under the ownership of Masco Corporation. The other is KraftMaid, one of North America's largest manufacturers of semi-custom cabinetry.
What's more? Merillat's cabinets are built to last and backed by a manufacturer's warranty. The company is also known for its products' wide assortment of features, which most other cabinetry brands charge extra bucks.
The brand is currently headquartered in Adrian, Michigan, where it operates. You can use it to furnish everything: your kitchen, bathroom, and bedrooms to your entertainment centers, living room, dining room, and laundry room.
What Does Merillat Cabinets Offer?
Flexibility and semi-customization are the names of the game when picking the best cabinetry solutions. Once your order is finalized, you want to rest assured your cabinets will be built to your standards and personal preferences. That's precisely what the Merillat Cabinets Brand promises.
Here is a rundown of everything the brand offers.
Door Styles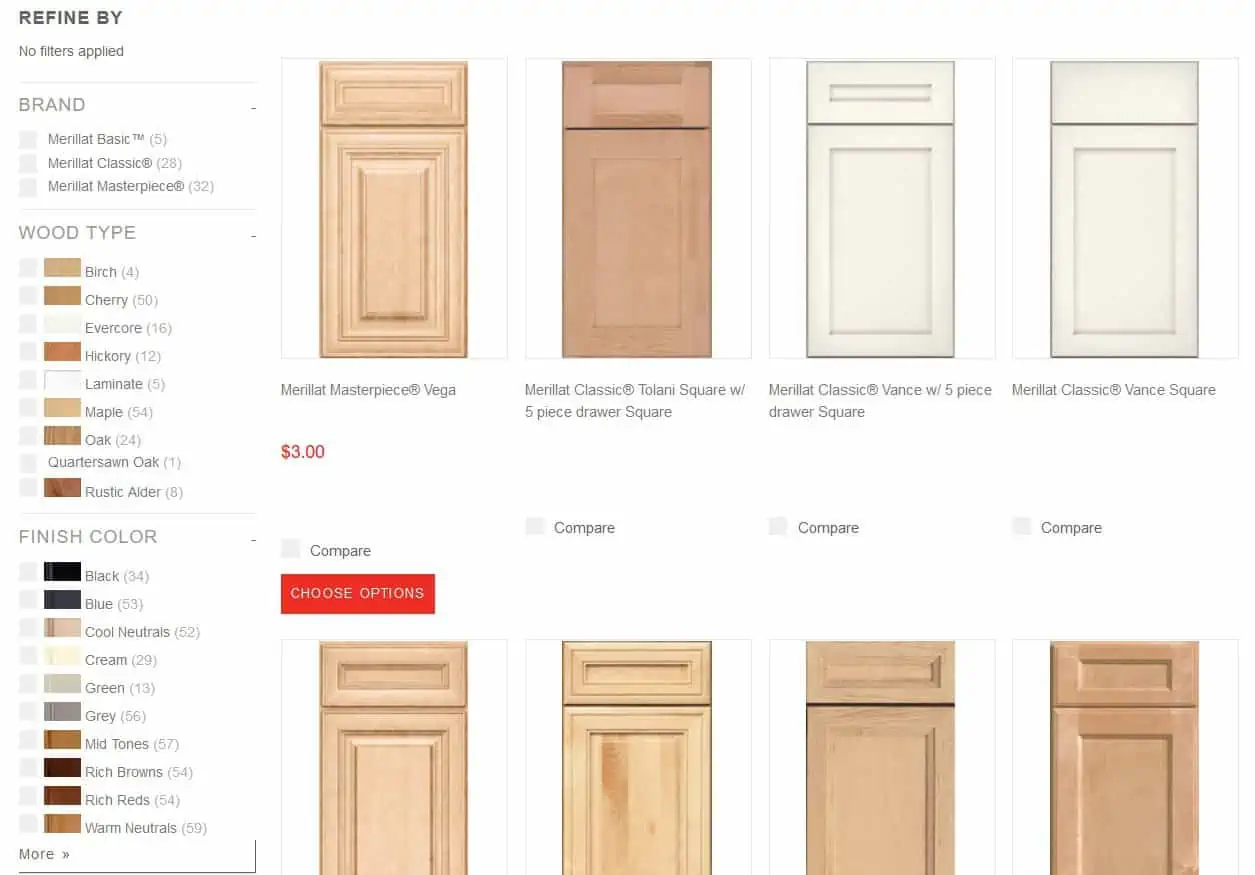 Merillat offers its clients a wide array of door shapes. They cater to every style, from contemporary and casual to traditional, and are assured to add dimension to your cabinetry design.
What's more? The brand's product selection, including its door styles, falls under one of three product lines: Merillat Basic, Merillat Classic, and Merillat Masterpiece. Under each line, you'll find four distinct door styles: Slab, Recessed, Raised, and Beaded.
Wood Species
In addition to four main door styles, Merillat Cabinetry also builds its cabinets using five wood species:
cherry
hickory
laminate
maple
oak
Needless to say, each has grain patterns and natural color variations that allow them to create unique looks.
Depending on the wood species you pick, you may also notice a darker appearance on your cabinet doors. This will be particularly clear where the end grain is exposed. These variances aren't controllable as they occur naturally.
Some also reported mineral streaks that they found on their cabinet doors. These dark, blackish-blue streaks ran parallel with the cabinets' wood grain. Mineral deposits cause the discoloration that trees extract from the surrounding soil.
Finishes and Colors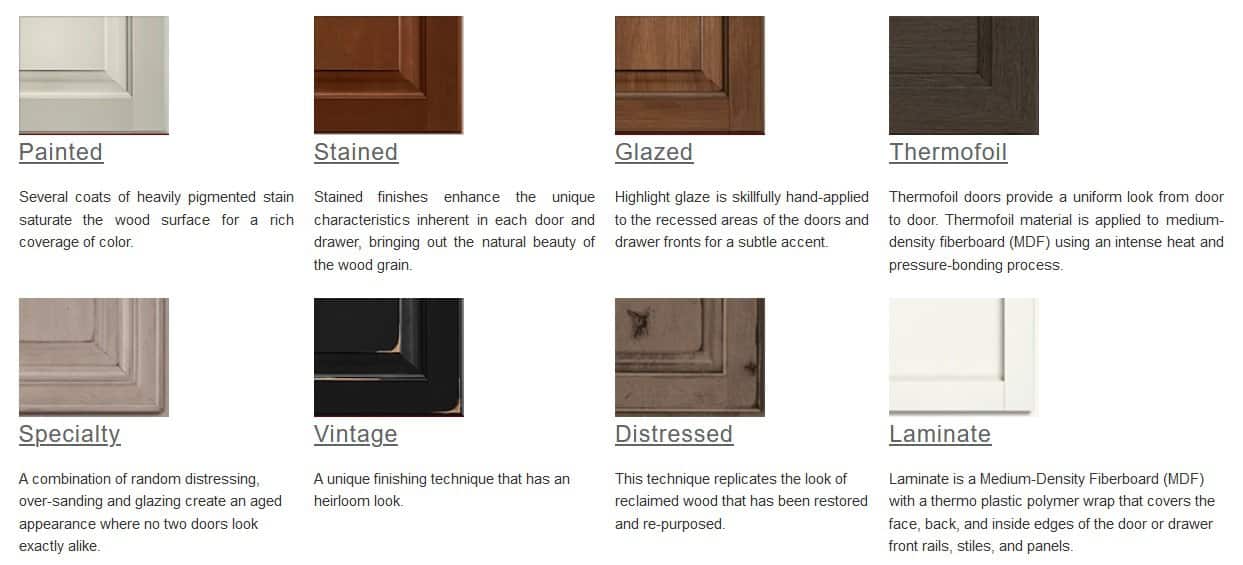 While picking your preferred wood species, Merillat's designers will also present several translucent or stain finishes. Each of their finishes has characteristics that will either disguise or accentuate the natural elements of the wood you picked.
Finishes are pretty standard, with something for everyone. The total number of finishing colors available is 11, and these include:
White
Warm neutrals
Rich reds
Rich browns
Mid Tones
Grey green
Cream
Cool Neutrals
Blue
Black
Merillat will also allow you to choose the finishing technique you'd like to apply to your chosen wood species. They have seven distinct finishing techniques available at the moment. These include:
Vintage
Stained
Painted
Laminate
Glazed
Burnished
Aged
Also worth noting, some combinations of these finishes and wood species selections are eligible for free shipping. The website will let you know whether your unique combination qualifies before checkout.
Warranty
As I noted earlier, Merillat's cabinetry solutions are sold under three distinct product lines: Merillat Basics, Merillat Classic, and Merillat Masterpiece. Each line has its unique warranty coverage. Here is how they differ:
A 3-year limited warranty covers cabinetry solutions under Merillat Basics.
A 25-year limited warranty covers cabinetry products in the Merillat Classic line.
A lifetime limited warranty covers every product inside the Merillat Masterpiece product line.
If these coverages don't prove that Merillat Cabinetry has faith in the units it's selling you, I don't know what does.
Merillat Cabinet Accessories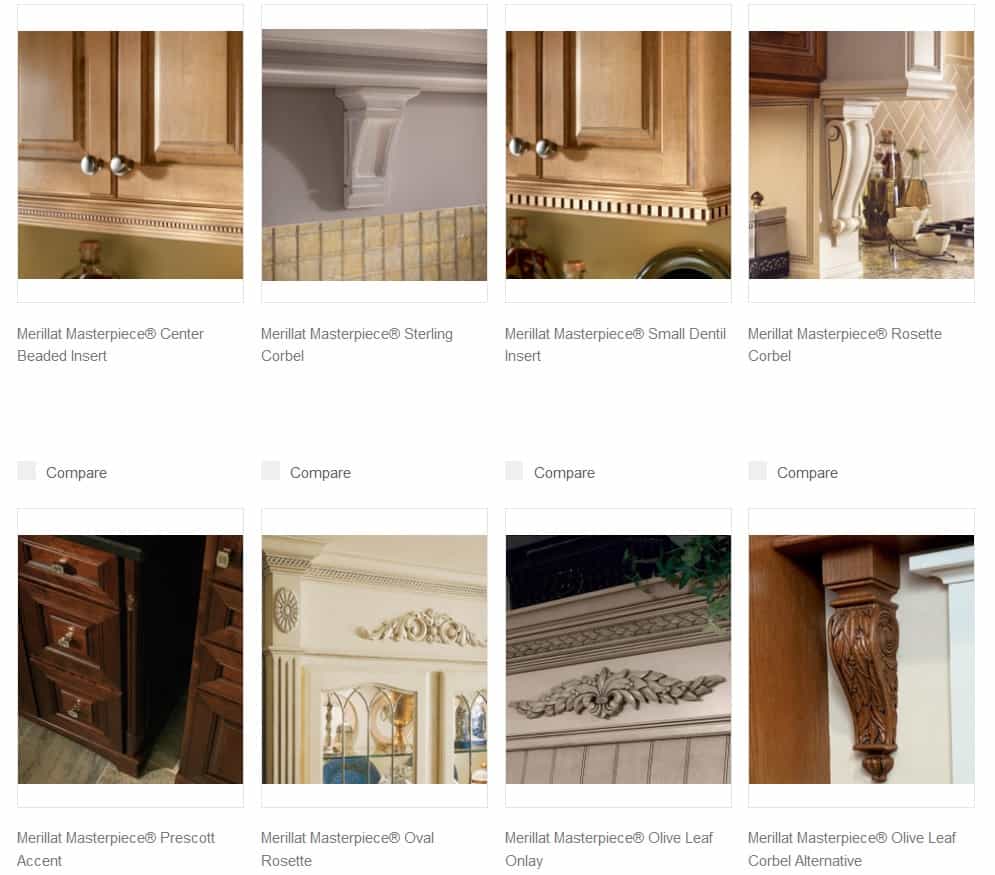 Like other leading cabinet brands, Merillat Cabinetry offers its clients an assortment of storage accessories. These options award you, the customer, maximum use of your cabinet's available space. Most of these accessories offer clever ways to make your stored items more easily accessible.
The assortment includes an alternative to traditional Lazy Susans, i.e., Merillat's Base Swing Out Shelves. Also exclusively available with the brand's Classic custom cabinets line is their CoreGuard sink base cabinet. This offering perfectly resists damage from spills and leaks.
Below are some of the most popular cabinet accessories offered by Merillat Cabinetry:
Floating shelves
Range hood front
Message center wall cabinet
Wine storage cabinet
Doorstop kit
SoftAction door technology
Wall spice drawer organizer
Open cube organizer
Wall open shelf plate rack
Open wall shelves
Wall pigeonhole organizer
Wall microwave cabinet
Wall lattice
Wall glass cabinet doors
Universal base table
Under sink tote
Wall butted doors
In total, Merillat Cabinetry offers 136+ cabinet accessories. But on the off-chance that the accessory you desire isn't included in the list, reach out to the nearest Merillat dealers. They may be able to curate a storage solution that meets your needs and personal preferences.
My Personal Recommendation: If your budget is limited and you can't decide which accessories to splurge on, I recommend soft-close mechanisms for doors and drawers.
How Are Merillat Cabinets Made?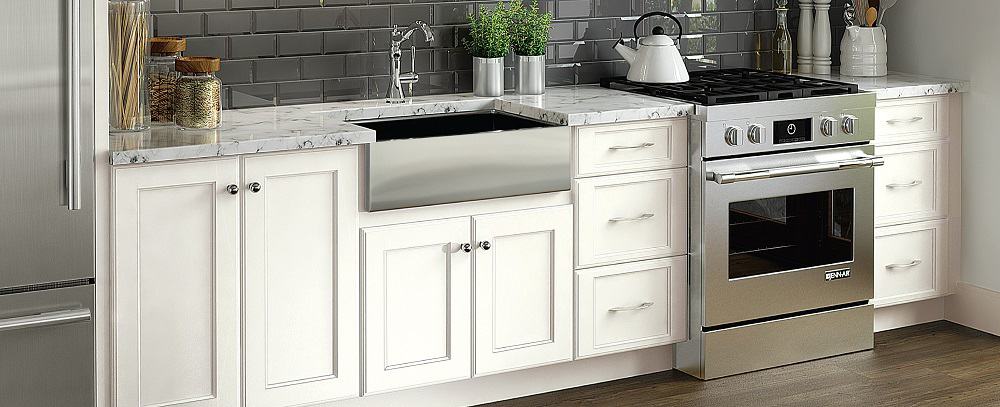 Merillat's standard base cabinets are 34½" high and 24" deep, with working drawers and adjustable shelves. Their vanity and kitchen cabinets are also standardized with concealed 35mm door hinges and either ½" overlays or 1¼" overlays. The 1¼" overlays only apply to Merillat's full-overlay door styles.
Whether or not Merillant will include soft close hinges on your drawers will be up to you. However, if you opt for soft-close hinges, you may also want to order Merillat's Soft-Close Angle Restrictor Clip (WTHARC.)
The WTHARC will help maintain the day-one appearance of your Merillat cabinets. They ensure the door hinges do not open at angles more than 86 degrees. For their cabinets with raised-panel, flat-panel, or beadboard doors, Merillat will include beveled outside edges using L-edge profiles.
Merillat's standard wall cabinet box depth is 12" unless stated otherwise. Merillat, by standard, also has them 27" high, 24" wide, and 12" deep. If you order wall cabinets bigger than these dimensions, they'll have to go between a wall or two cabinets. Supporting them from below is also an option.
Failure to do one of these is a safety hazard, as the wall cabinets may collapse sometime in the future.
Merillat Cabinets for Professionals
Merillat Cabinets also offers a hard-to-beat offer to its partners, who include dealers and designers. If you're one, you're in luck. Working with Merillant means partnering with leading artisans across North America who understand your customer's needs.
Merillat also promises only to provide cabinetry solutions that have been proven to fit any space, lifestyle, and personal preferences. Everything, from their standard to custom solutions, will be at your disposal as you turn your customers' vision into reality.
What's more? As Merillat's dealer or designer, you'll be extensively trained on ways to provide outstanding customer services and superior cabinetry solutions. The knowledge you'll gather from these lessons will also ensure smoother processes with your clients.
Merillat has ensured its distribution and manufacturing channels are strategically located nationwide to minimize delays. These systems will ensure that your orders are delivered on time, complete, competitively priced, and at (or above) your customers' expectations.
Once you become one of Merillat Cabinetry's designers or dealers, you'll also need to register at Cabinetryinfo.com. It's quick and easy, and it'll enable you to place orders, check order status, track deliveries, order replacements, and more.
Merillat Cabinets Inspiration
Below, I share my favorite kitchen cabinet ideas from Merillat Cabinet's gallery – from minimalistic, budget-friendly ideas to extensive, dramatic upgrades. Let them act as inspirations as you contemplate the design style you'd like your kitchen and bathroom to reflect.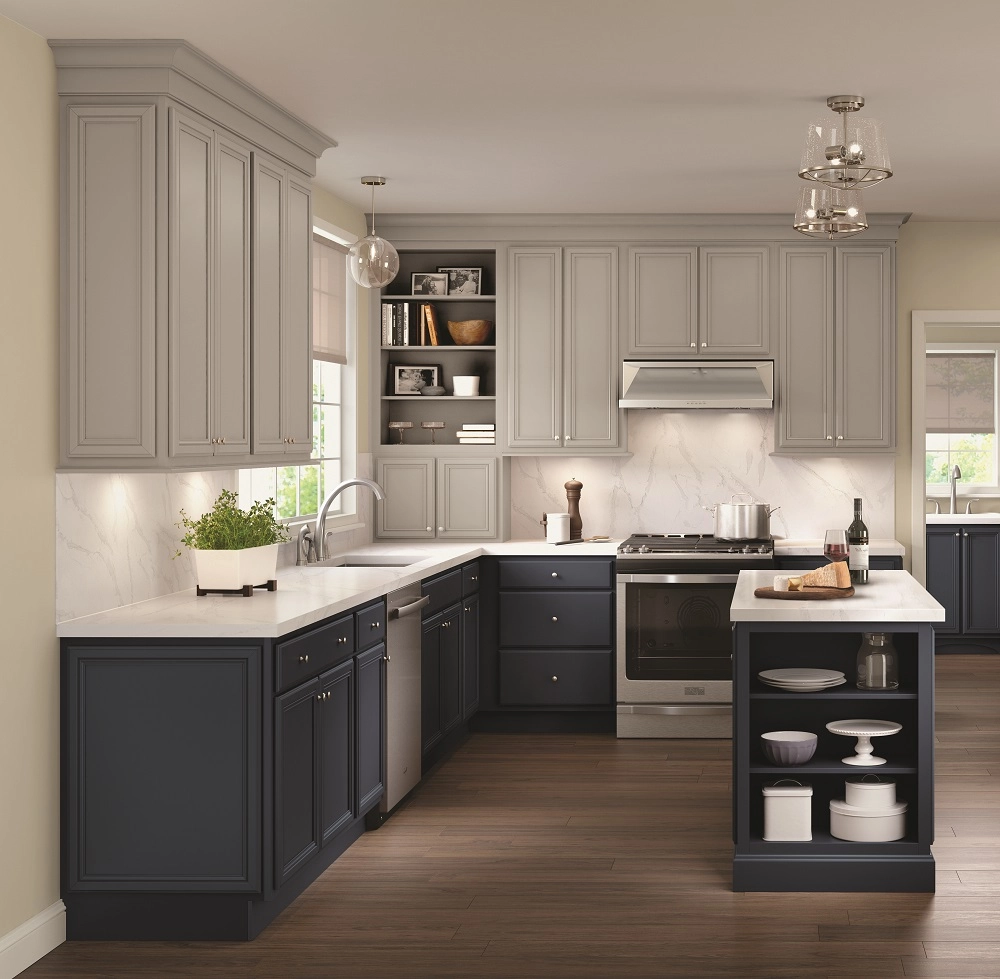 I always say that kitchens are the heart of any home. It brings warmth, and it's where most families build their memories. Your kitchen should represent your family's style to the fullest. One way to achieve that is to incorporate all your favorite patterns, textures, and colors.
This Glen Arbor Shale and Nightfall Paint cabinetry inspiration shows how you can tie these colors together.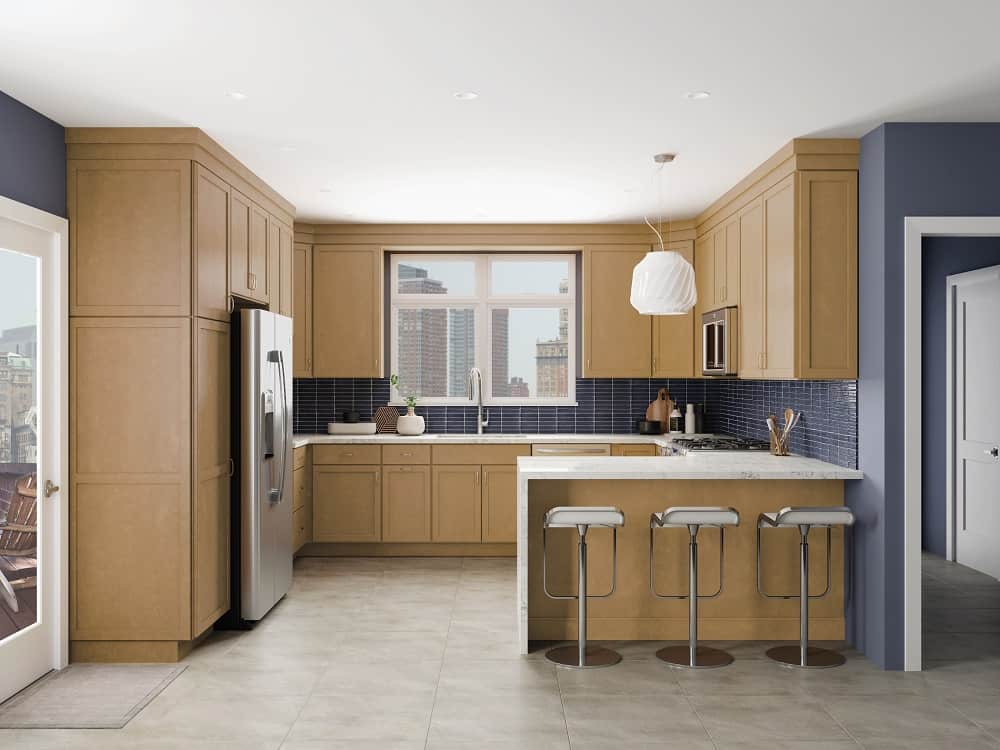 Are you lucky enough to have a huge kitchen with an expansive window? Then perhaps your best bet is a storage solution with simple touches that perfectly complement each other. Here, the homeowner incorporated Merillat Cabinetry's Boardwalk color finish with their Wesley Birch cabinets. The entire look creates an open, airy space while simultaneously providing plenty of storage space.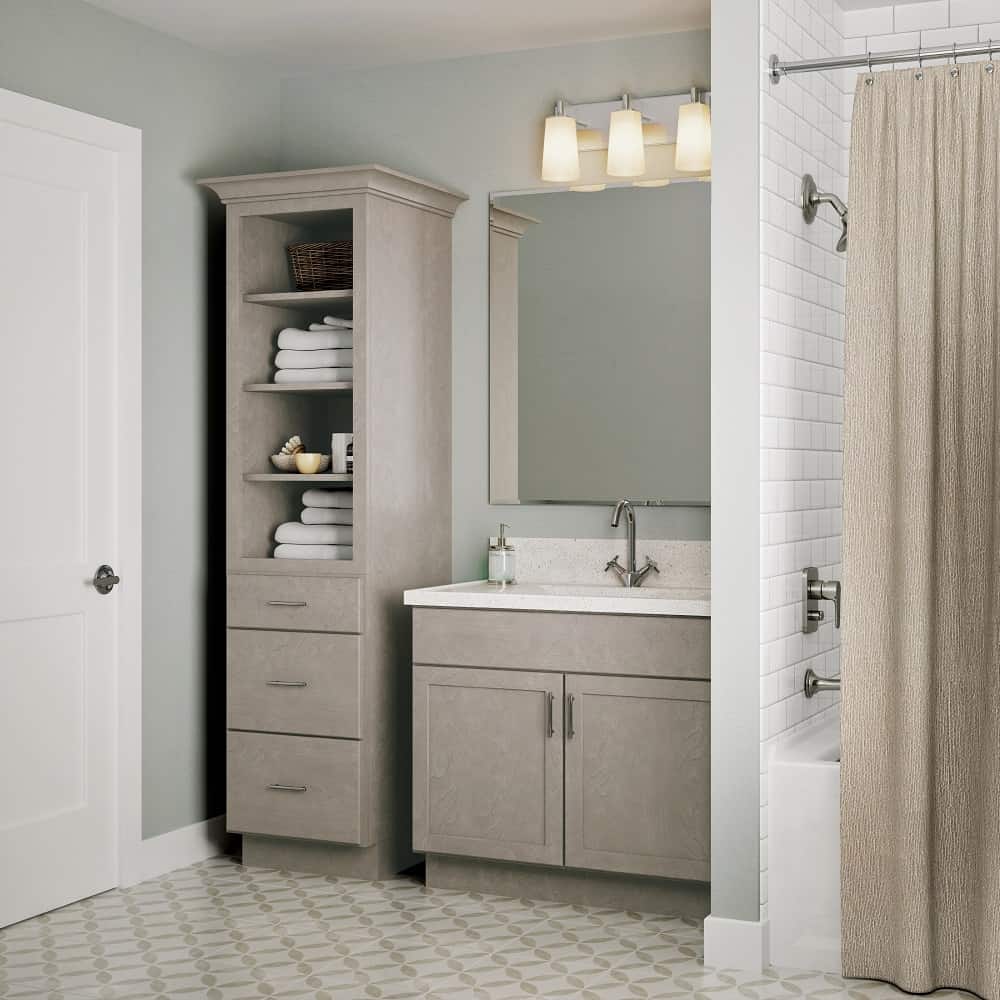 The Steel Grey detail and matching hardware give these Birch Bathroom cabinets a much-desired classy, sophisticated look. The quartz countertop and light bulbs above nicely complement the dark, transitional style of the cabinets.
If the steel grey finish doesn't quite cut it for you, you can also get the cabinets in various other finishes. That's the beauty of Merillat's cabinetry solutions.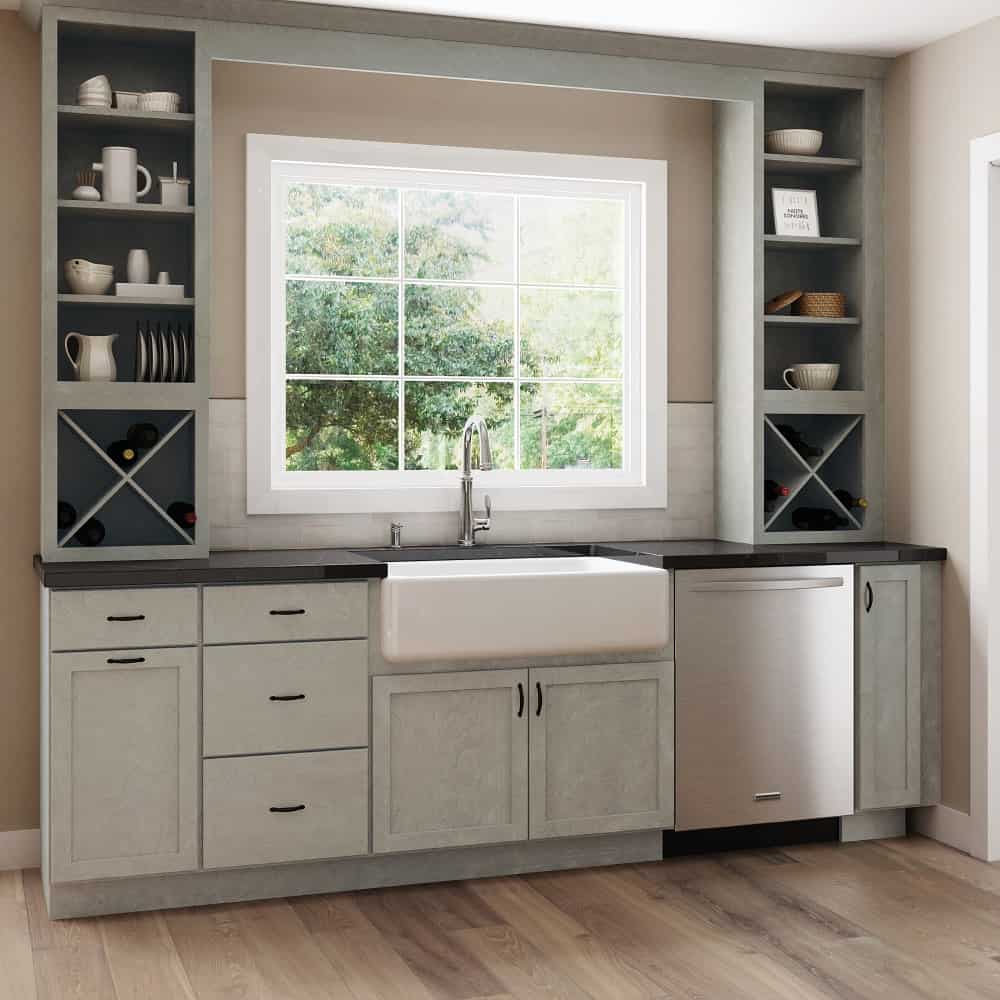 This transitional home kitchen bears the perfect combination and balance of relaxed and modern-traditional designs. The Wesley Birch cabinets have a steel grey color finish bringing a warm, fresh aesthetic to the room. The wine racks, utility sink, and open display shelves combine to deliver the luxury feel every homeowner desires.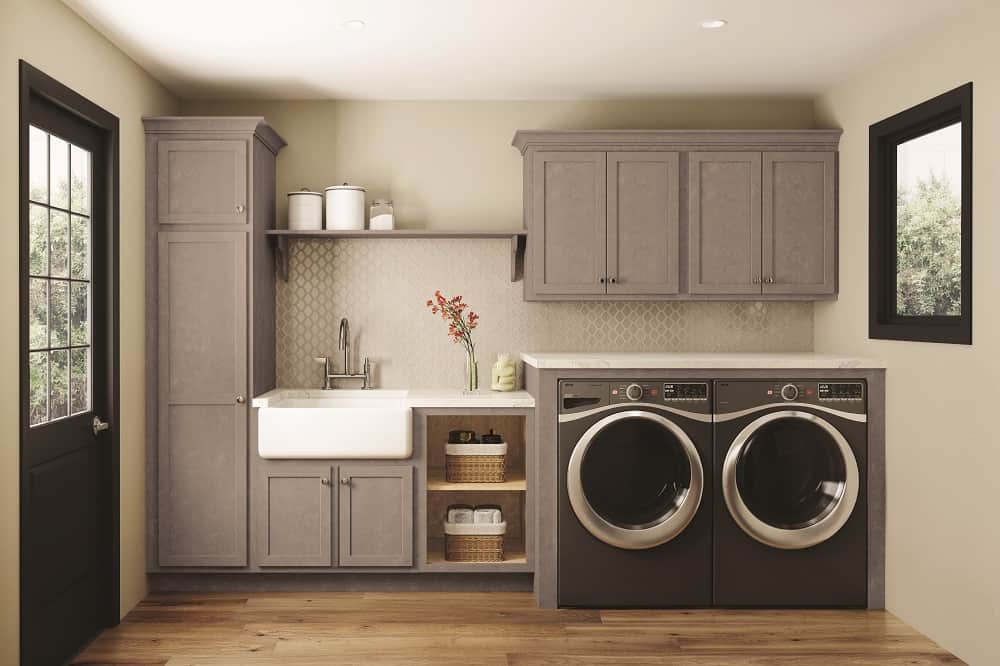 Few things are as annoying as cluttered laundry rooms with items lying everywhere. And good luck finding what you need in such crowded spaces. These Birch cabinets from Merillat have been fitted with smart, ample storage solutions that'll simplify your organizational efforts.
The steel grey color finish on the cabinets also delivers an aesthetic simplicity that's hard to beat. The only thing I'd change here is to pick cabinet hardware that adds contrasting texture and color to the space.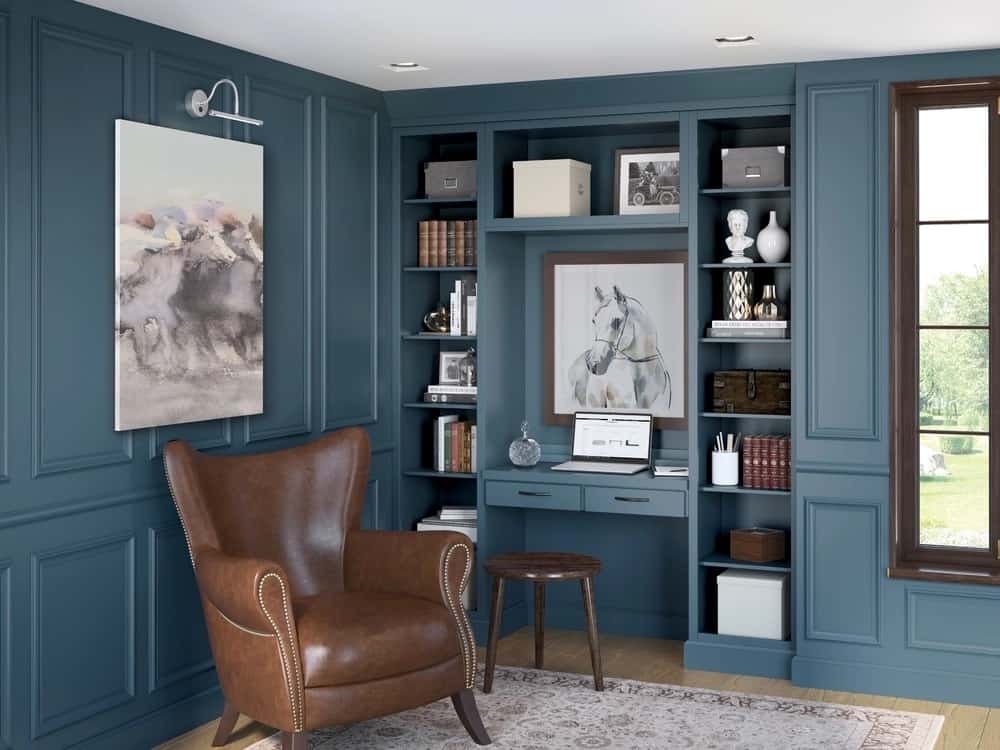 This marvelous home office space's ample storage, transitional-style construction, and vibrant color give this cabinetry solution a beautiful historic character. The stained maple cabinetry is framed in a white ceiling layer with complementary brown accents all over the place.
You can get this cabinetry style in other stained finishes that you think best matches your space and personal preferences.
Where Can You Buy Merillat Cabinets?
Merillat Cabinets sells its products through its dealers throughout Canada and the US. Each of these dealers is a skilled, qualified individual who has received specialized training on Merillat and its products.
Merillat also provides these professionals with continuing classes annually to ensure they're still committed to ensuring your satisfaction as a customer. And in case you feel overwhelmed or intimidated by the scope of your rebuilding project, these dealers still have your back.
Every recommendation they give you on door styles, embellishments, modifications, and finishes will be tailored to your needs and style preferences. With that in mind, to find one of Merillat Cabinet's dealers, head to their "where to buy" page.
While on there, fill in the country and "city & state or Zip Code" boxes with the correct details and click the search button. As you'll see, Merillat also allows you to change the radius you'd like covered in the search.
After hitting the search button, a list of Merillat's dealers, their contact details, and directions to their shops will appear.
Tools For Planning Your Space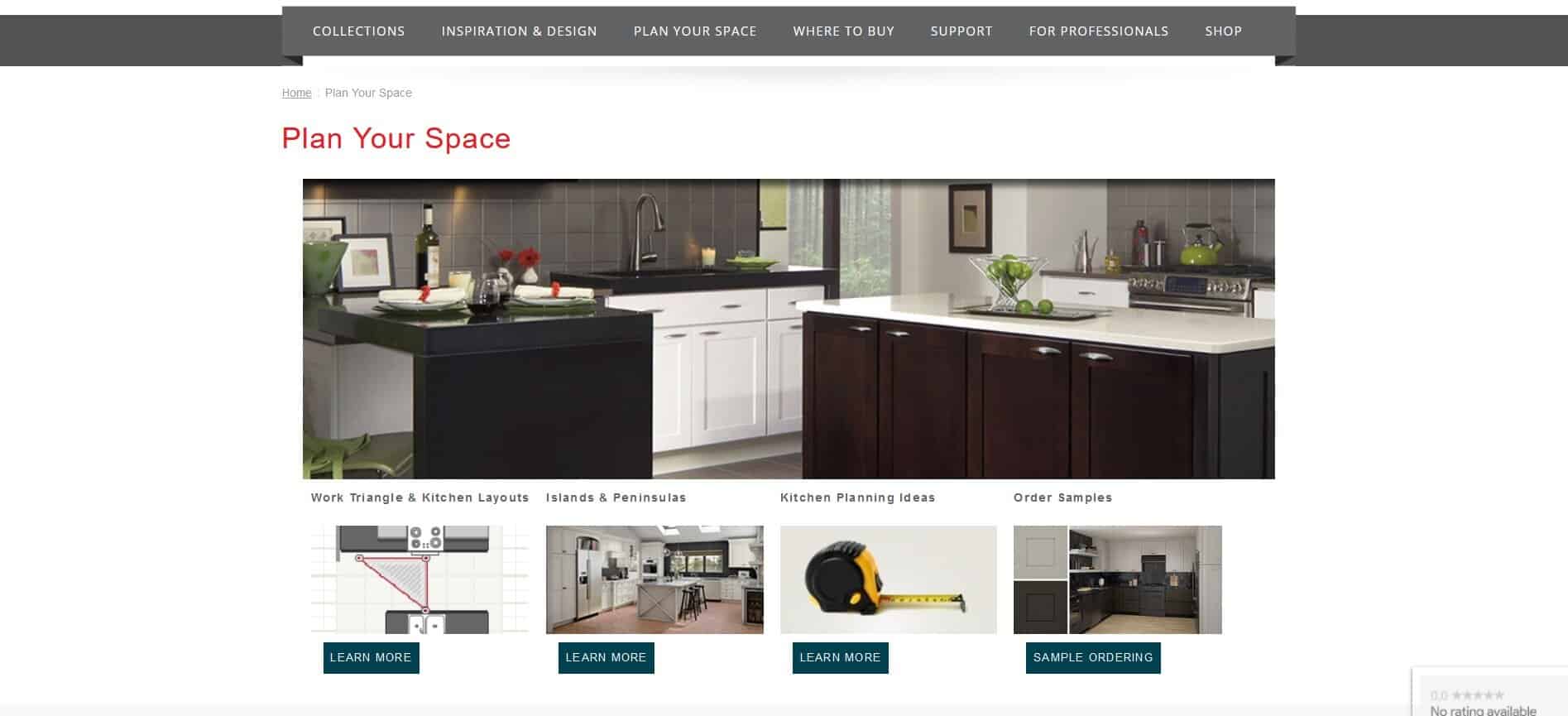 If you have difficulty planning your dream kitchen, fret no more. Merillat simplifies the entire process with their intuitive online tool, the Plan Your Space system.
The system is created to guide Merillat's clients through a customized planning process. It'll help you find your space's most appropriate features, products, and styles. It'll even visualize your "new kitchen choice" in a virtual rendering you can share with one of Merillat's dealers.
Throughout the customized planning process, you'll be able to identify your likes and dislikes while simultaneously tapping into Merillat's design expertise. Additional designing tools that Merillat offers its clients include design catalogs, 20-20 catalogs, and CSI 3-Part Specs.
When I worked as a Kitchen & Bath Designer, I used the 20-20 Design program and had the entire Merillat catalog downloaded into the program. So, when I created 3D renderings of my client's designs, they were as accurate as possible.
Caring For Merillat Cabinets
Merillat Cabinetry understands just how proud you'll be of your new cabinets. That's why they've also kicked in to help you preserve the cabinet's brand-new appearance for as long as you have them. The following advice from Merillat's own guidelines will also assist in preserving your cabinets' original finish's shine and beauty. Following them to the latter should also considerably extend the life of your furniture.
Dusting and Wiping Your Cabinets
First, frequently dust your cabinets' surfaces using a damp cotton cloth. Do this gently to prevent the dust, filth, or grit from scratching your cabinets' surfaces. Also, check your cabinets daily for food spills or other morsels and clean them. The goal should be to clean any spills immediately, lest they affect the cabinet's finish.
You'll also need to dry the cabinets after every cleaning session to avoid rotting their finish. Avoid hanging wet dishcloths on your cabinets for the same reason.
Cleaning Your Cabinets
To clean stubborn spills and stains, like grease, use a clean cloth dipped in mildly soapy, warm water. However stubborn the dirt, avoid using bleach, ammonia, powdered cleaners, scouring pads, or steal wool to clean your cabinets' surfaces. Also, remember to remove any zippers, buttons, or snaps while cutting old clothing to use for cleaning.
Cleaning Glass
Regarding cleaning glass doors, Merillat says you can use any commercially available glass cleaner. But don't spray the cleaner directly onto the glass. It may drip and get in between the glass and door frame, harming the wood surface.
Instead, apply the glass cleaner directly to the cleaning cloth and wipe down the glass as you would other surfaces.
See, taking care of your Merillat Cabinetry doesn't need to be a struggle. It's as straightforward as it gets.
Alternatives To Merillat Cabinets
Looking for additional cabinet brands to expand your list of online options? Here are three brands that qualify as Merillat's competitors. Like Merillat Cabinets, these brands are reliable, and high-quality, and will offer you an assortment of styles, designs, and finishes.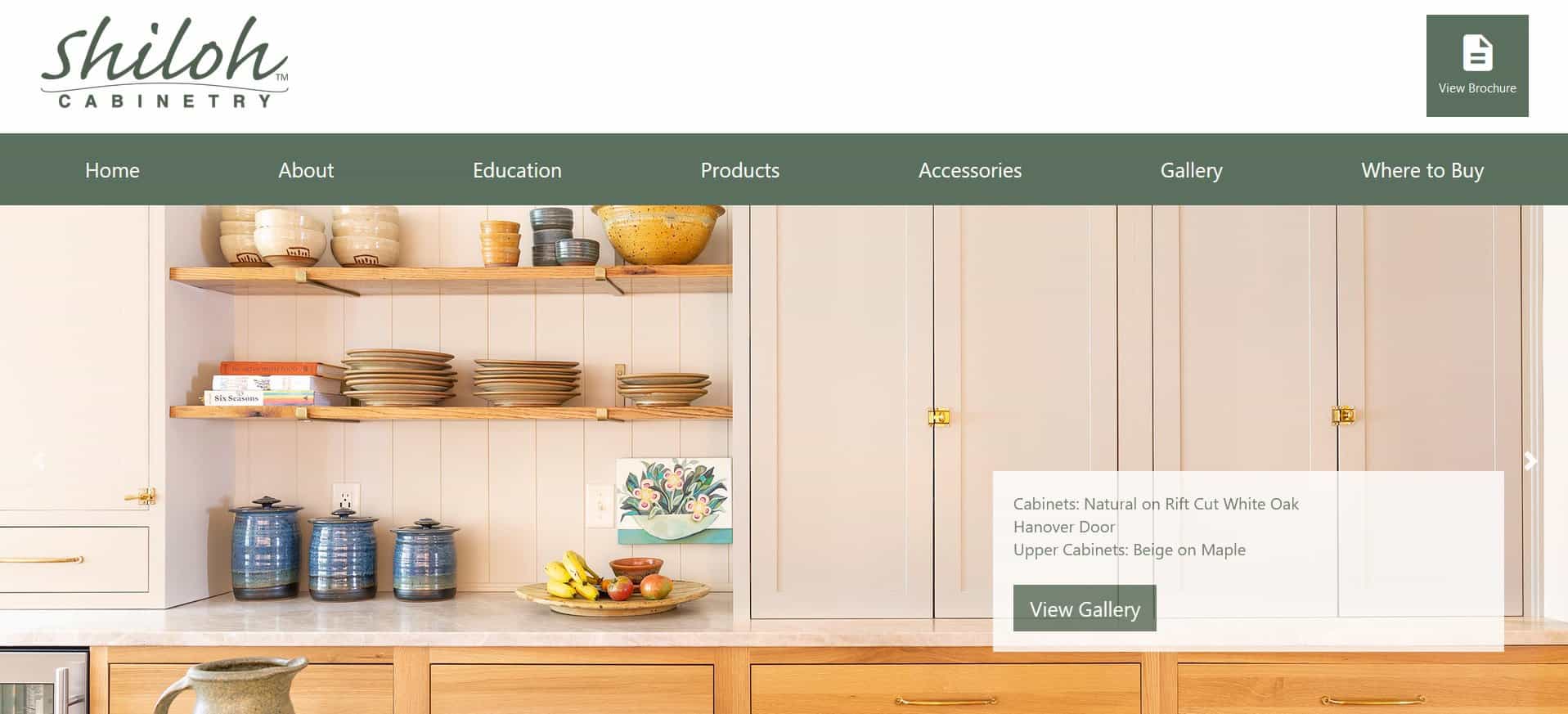 If the assortment of selections offered by Merillat doesn't quench your home-redesigning thirst, check out Shiloh Cabinets. Shiloh offers an almost unlimited array of wood finishes, styles, and customizable solutions to create built-in furniture for all styles.
The company's commitment to delivering this starts with its product designers, who craft solutions for the ever-evolving American home landscape. The responsibility is then passed on to Shiloh's skilled craftsmen and women, who bring the designs and innovations to life.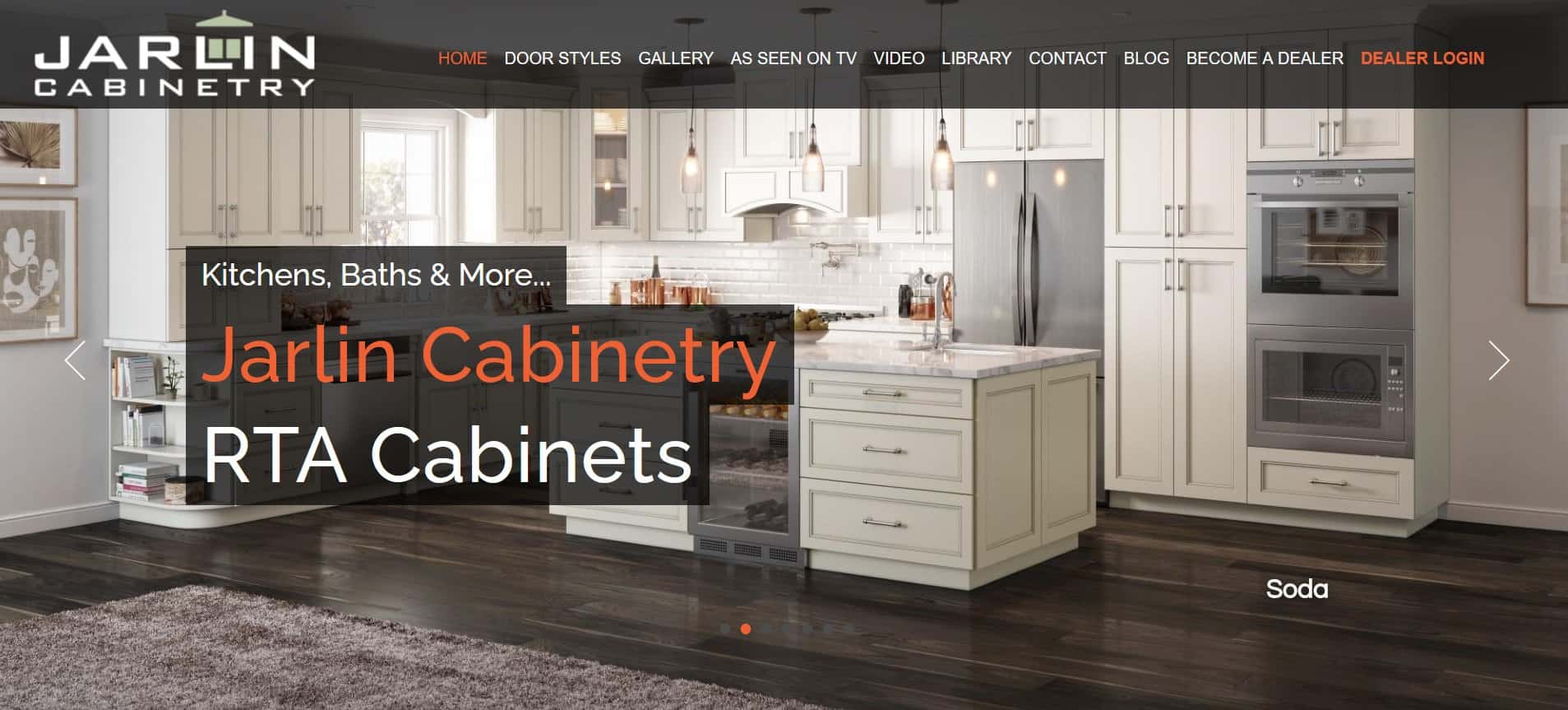 Jarlin Cabinetry has it all. From storage towers with special inserts for towels in bathroom cabinets to lit display shelves and dovetail drawers. You'll find that the brand has the design options and durability combination that'll meet any homeowner's desires and personal preferences.
The dovetailing feature involves interlocking corner joints where pins on different pieces fit together and dovetail together. This process offers superior construction and ensures the durability I just mentioned.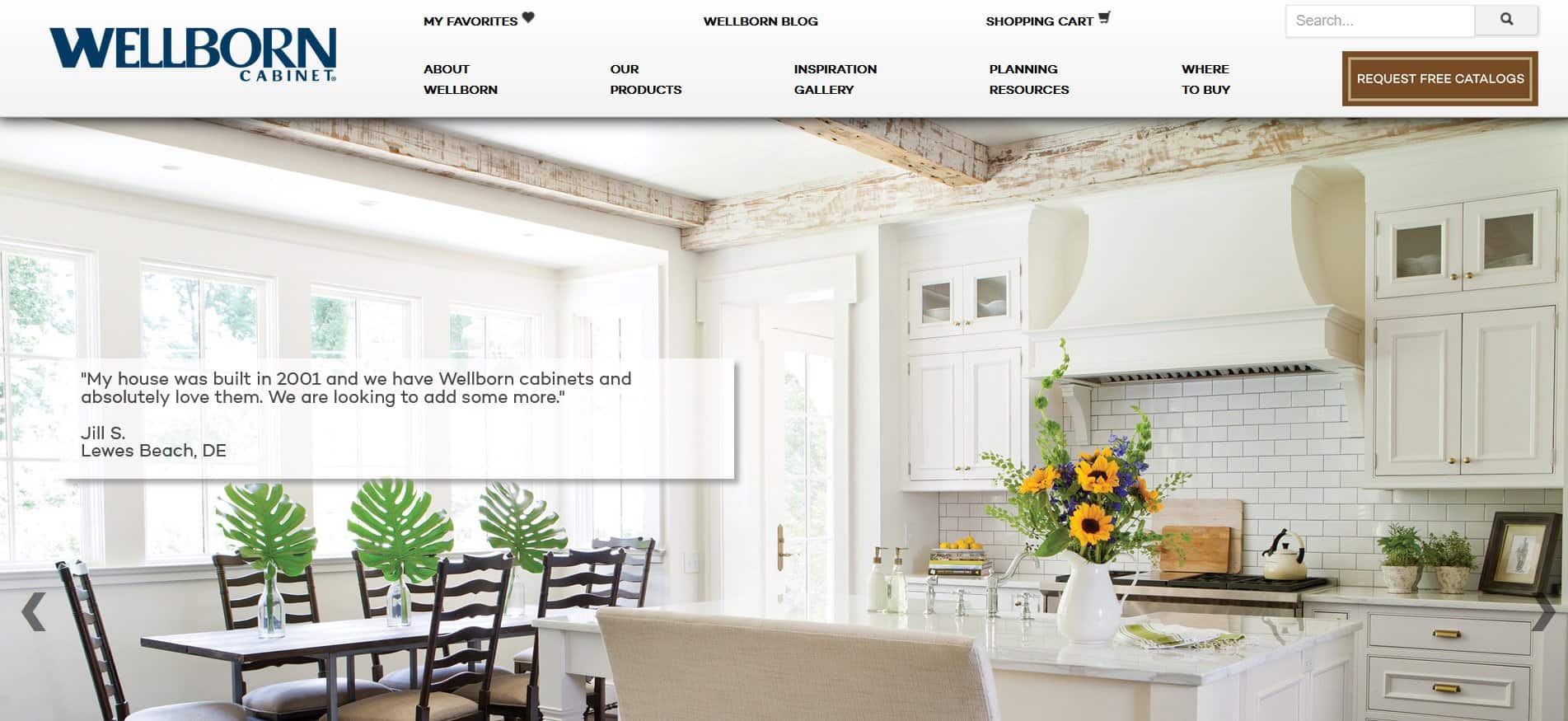 Wellborn Premier cabinets are the perfect mixture of art, quality, fashion, and style. They may also be one of the priciest in the market. But they make up for their high price mark with their unmatched durability and reliability. You'll find all the latest designs and storage solutions at Wellborn Cabinetry. The company offers everything from clever base cabinet storage solutions to integrated spice racks and unique glass displays.
FAQs
Question: Where Can I Find Merillat Cabinets?
Answer: Merillat's products are only available through one of their strategically located dealers in Canada and the US. To find one near you, head to Merillat's "where to buy" page and fill the boxes with the correct information. When you're done, hit search, and a list of dealers will appear.
Question: Are Merillat Cabinets High Quality?
Answer: Built to last, Merillat's cabinets boast exceptional quality, explaining why the brand is repeatedly ranked as a leading manufacturer. For 70+ years, immense dedication has been poured into crafting Merillat into a brand known for its insistence highest quality. This commitment is evident throughout their cabinetry solutions.
Question: Are Merillat Cabinets Custom?
Answer: Yes, like other leading cabinet brands, Merillat Cabinetry offers custom programs that cater to homeowners' specific needs and requirements. The brand delivers this through its wide assortment of storage and cabinet accessories. You'll find 27 accessories under their Merillat Masterpiece product line and seven under their Merillat Classics product line.
Final Say on Merillat Cabinetry
It's never too late to start planning out your new custom home. Get started by exploring Merillat Cabinetry's wide assortment of cabinetry solutions. Feel free to experiment with different color finishes, finish techniques, materials, and door styles. And do that for everything, from Merillat's bathroom and kitchen cabinets to their drawers.
To further hone your style selections, pick from Merillat's expansive pool of cabinet accessories and finishing techniques. If you're still not sold, check out my other cabinet maker reviews on our site!
Read More: