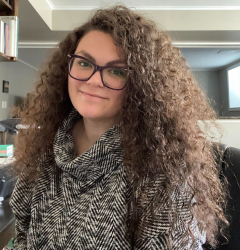 Latest posts by Candace Osmond
(see all)
Do you believe your bathroom and kitchen cabinetry should reflect your style and embrace your desired functions? Then you've come to the right place. Jarlin Cabinetry Brand's solutions will help translate your budget and preferences into quality units tailored to your home's needs.
I took one look at their catalog and knew this was a top-notch cabinet maker. From its custom to semi-custom cabinets, the company is known for beautiful and creative solutions that match any lifestyle and budget. Here is a rundown of the Jarlin Cabinetry Brand and everything it stands for.
About the Jarlin Cabinets Brand
Jarlin Cabinetry is a leading distributor and wholesaler of refined, stylish, and distinctive cabinetry for bathrooms and kitchens. The company was only founded in 2007 but has since been widely recognized for its attention to detail. You'll instantly notice the distinction in their cabinetry selection, construction style, and finish options.
Custom additions you can request with your cabinets from Jarlin Cabinetry include modern upgrades like soft-closing drawers and doors. My favorite space-saving additions are spice pull-outs, trash roll-outs, and lazy susan cabinets.
What's more? Recently, the company expanded its facility in Fort Lauderdale, Florida (where it's headquartered) for strategic purposes. The expansion allows the company easy access to trucking routes and major highways to ensure purchases reach customers timely.
After visiting the company's homepage, you'll also notice a page link labeled "become a dealer." That's because the company's products are also sold through its network of independent distributors, dealers, or major contractors and builders. They sell directly to these dealers and distributors from their warehouses.
Jarlin's founders are Terry Huang and Xin Huang.
Fun Fact About Jarlin
Surprise! Surprise! Even Property Brothers, the high-end remodeling show on HGTV and one of my all-time favs to binge, uses Jarlin's solutions. Jarlin's cabinets have been featured in multiple episodes throughout the show, showcasing varying stylish cabinetry finishes, doors, and organizational solutions.
Jarlin Cabinetry has even dedicated an entire page on its website for this information. There, you'll find their different cabinetry offerings as they were seen on the show. Use them as inspiration as you work around how you'd like your own space to look.
What Does Jarlin Cabinets Offer?
All the things Jarrlin offers (as I've highlighted below) are sure to grab your attention. But if, for some reason, they don't, wait until you see their pricing. Given the level of customization the company allows, it easily makes it one of the best competitively priced cabinet companies.
Let's list a few things that set the company apart.
Door Styles
Jarlin Cabinetry offers eight distinct door styles. These include Perla, Ebony shaker, Newport, Charlton, Sterling, Soda, Smoke Gray, Avalon, and the Dove White Shaker Cabinet Doors.
Sure, this isn't the widest selection of door styles you'll find in the realm of cabinet brands. But it's still more than sufficient to accommodate any homeowner's needs and personal preferences.
Wood Species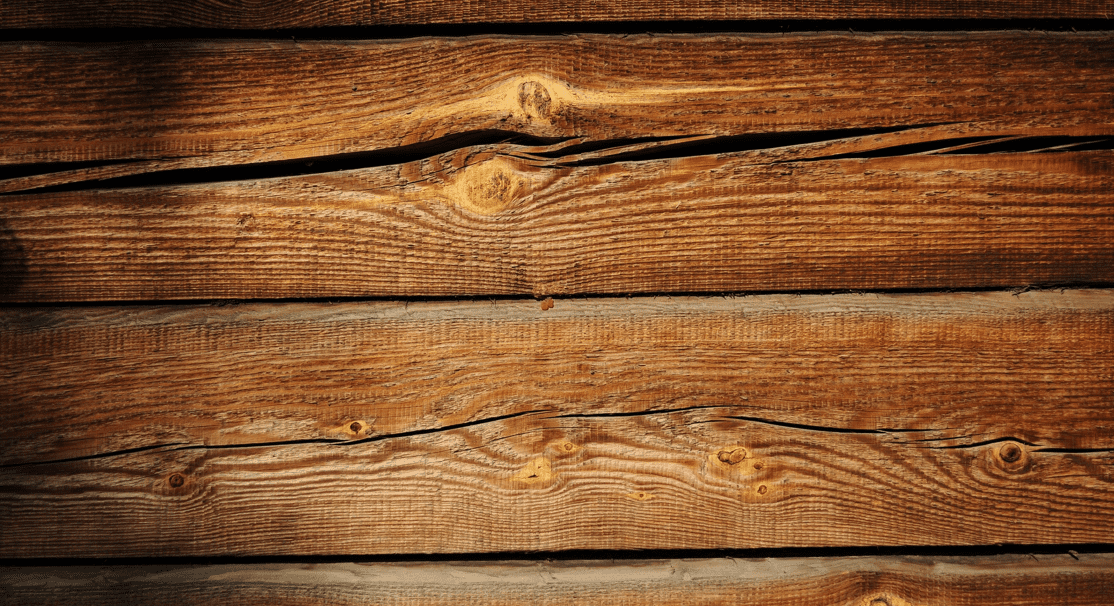 All Jarlin Cabinets feature solid wood doors with plywood construction, which is the standard in the cabinet industry. Their hardwood selection for all solid wood constructions includes maple, cherry, hickory, oak, and alder.
RTA Cabinets
I know you've likely encountered the acronym RTA at some point during your research. If you're yet to find out what it stands for, you no longer have to overthink it. It simply means ready-to-assemble cabinets. And, if you're at all handy with basic tools, then these can actually save you some money.
The term first popped into the sector when manufacturers started offering furniture that needed to be assembled by users upon delivery. This form of assembly saved on shipping and manufacturing costs, translating to more affordable products.
With that in mind, in Jarlin Cabinetry's case, all their offerings come individually packed for easy assembly. Every piece will be cut to size, and any finishes you requested will have been applied.
Better yet, the standard assembly process shouldn't take more than 10 minutes for each cabinet. The only products that should take longer than that are those with added custom requests. Think lazy susans and pantries.
And if, for some reason, you run into any installation complications, simply refer to Jarlin Cabinetry's website. They provide links to instructional videos and how-to guides that'll take you through the entire process step-by-step.
Customization Options
Do you ever feel unappreciated or frustrated with cabinet companies that just can't seem to accommodate your personal preferences? You can rest assured that won't ever be your experience with Jarlin.
The company's team of skilled craftsmen works with you to create semi-custom and feature-rich cabinets every time.
Custom features I'd suggest that homeowners go for include full-extension drawer slides, vertical storage for cookie sheets, and recycling containers. I'd also recommend sponge trays in front, pull-out shelves to avoid excess bending, and deep drawers for cookware. Sponge trays are only practical in sink cabinets.
Finishes and Colors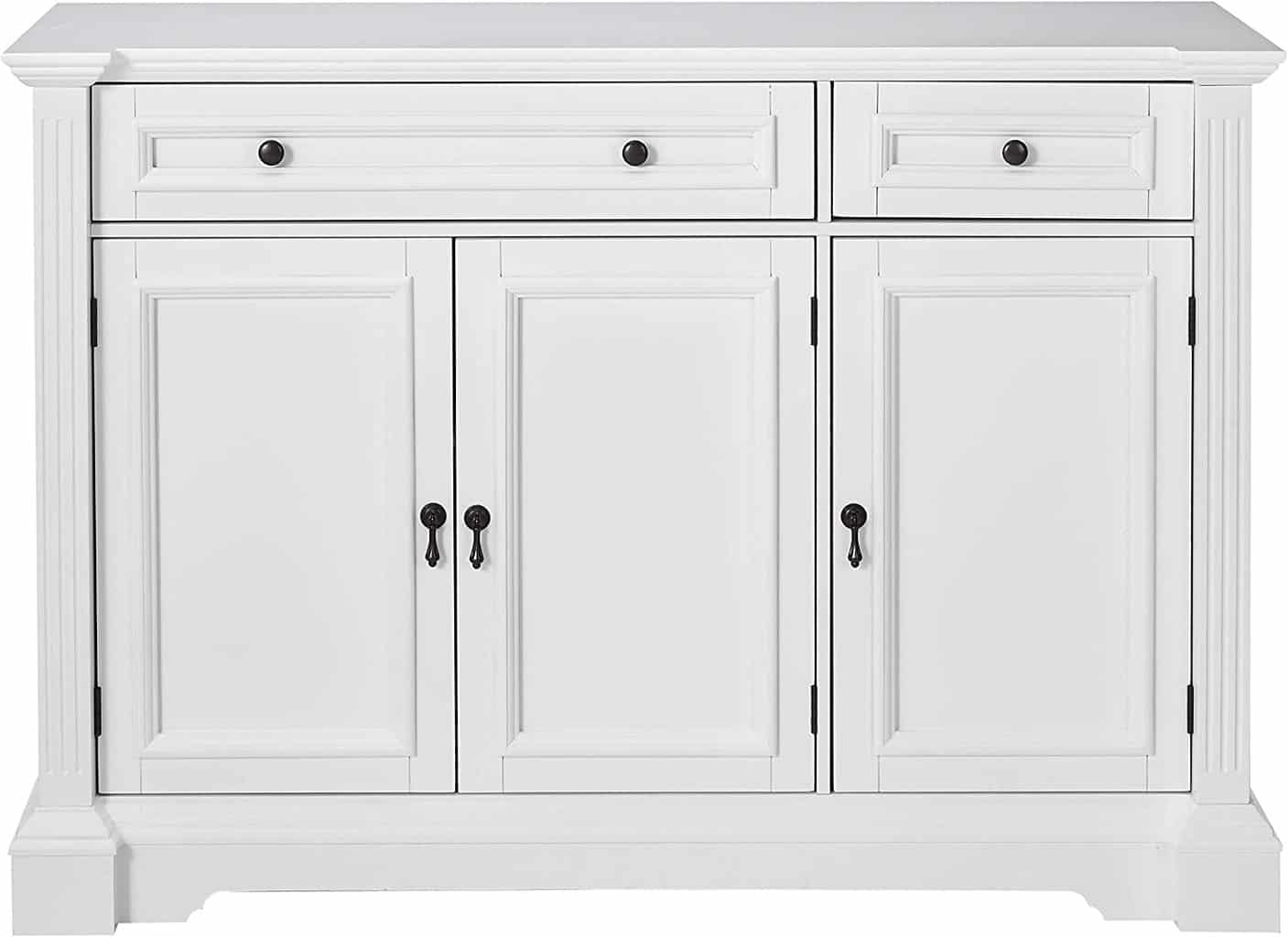 Like their door styles, Jarlin Cabinets retail in eight distinct color finishes. These are the dove white color, espresso color, white color, gray color, off-white color, cinnamon color, cream white color, and coffee color.
Each primary color finish is further divided into varieties that range from light to dark. Jarlin also allows customers to request glazes on whatever color finish they desire. So Fret Not! You won't be able to exhaust the options' combination.
Consistency
Most, if not all, reviews of the Jarlin brand across their dealer's websites are overwhelmingly positive. That isn't surprising, considering the company is best known for its dedication to ensuring all its cabinets turn out as expected. CONSISTENCY.
All their cabinetry offerings are made to the highest standard, using high-quality hinges, joints, and woods. All these tie together to deliver a hard-to-beat silky-smooth feel and ensure the cabinet surfaces are free of imperfections.
Even more impressive, Jarlin's drawer boxes have been machined to perfect matches, so there are no gaps in their dovetails. They've also sanded astonishingly, ensuring finely finished drawer boxes that resemble full custom cabinets.
Their drawer glides are easily as close to being the best on the market as you'll ever get. They're easy to install and will run perfectly. The wall cabinet's visible plywood edges have been edge banded to ensure no rough edges are visible.
Jarlin Cabinet Accessories
At this point, it's no secret that quality is fundamental to Jarlin Cabinetry's business. They're the dream company for any homeowner who desires a unique, elegant, and unique kitchen or bathroom. But how else do they help their clients achieve this? Well, through their cabinet accessories.
1. Pull-Outs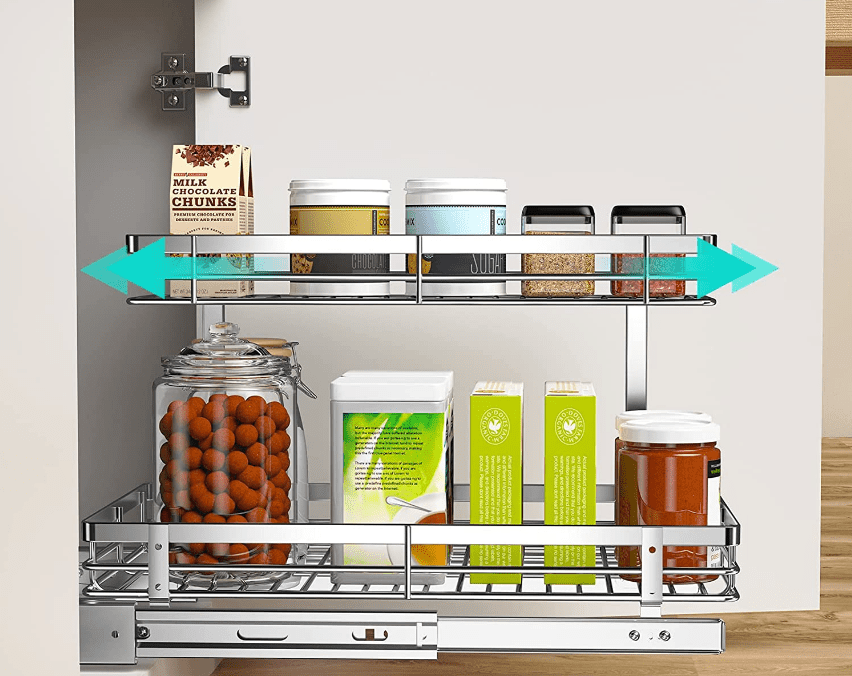 Pull-Outs, also known as roll-out trays, pull-out drawers, sliding shelves, slide-outs, or roll-outs, are a genius storage solution. The main difference between these and regular drawers is that pull-outs don't have a separate face added. They're usually behind the doors inside the cabinet.
2. Plate Racks
Plate racks are simple additions that allow you to store plates in a stylish, convenient way. They're also highly rated among those who want to create an easy and efficient organizational system. If possible, ask Jarlin Cabinetry to include these racks in cabinets that'll go above the sink. They're the most practical spot because they'll allow you to wash, dry, and stash the plates away without leaving the sink.
3. Wine Racks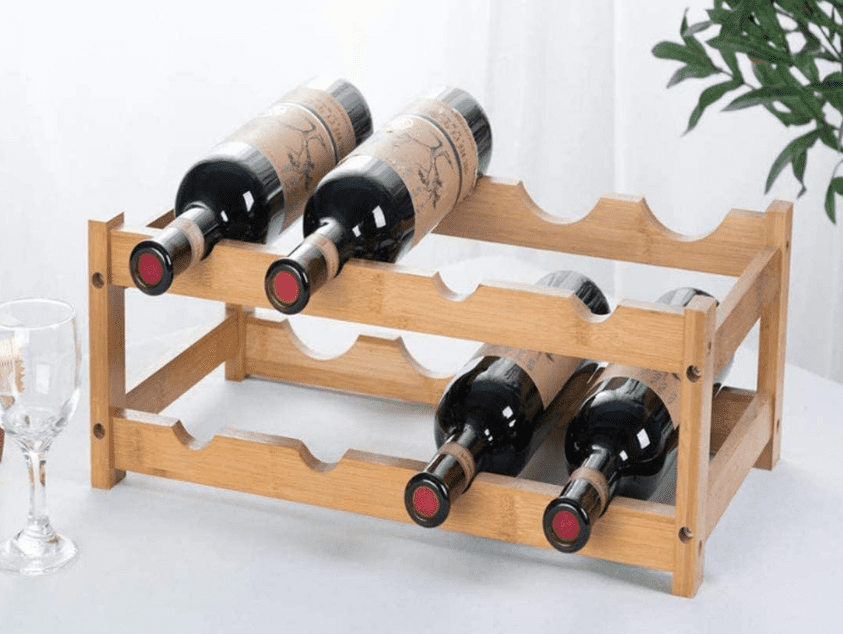 If you like to keep your wine collection within reach, Jarlin should be able to fit wine racks into your cabinet. This will add great detail to your kitchen and leave all your guests in awe. Wine racks that measure between 25" and 30" are the best for homes since they're neither large nor small. They're small enough not to take up too much space in your cabinet but big enough to accommodate your wine.
4. A Pantry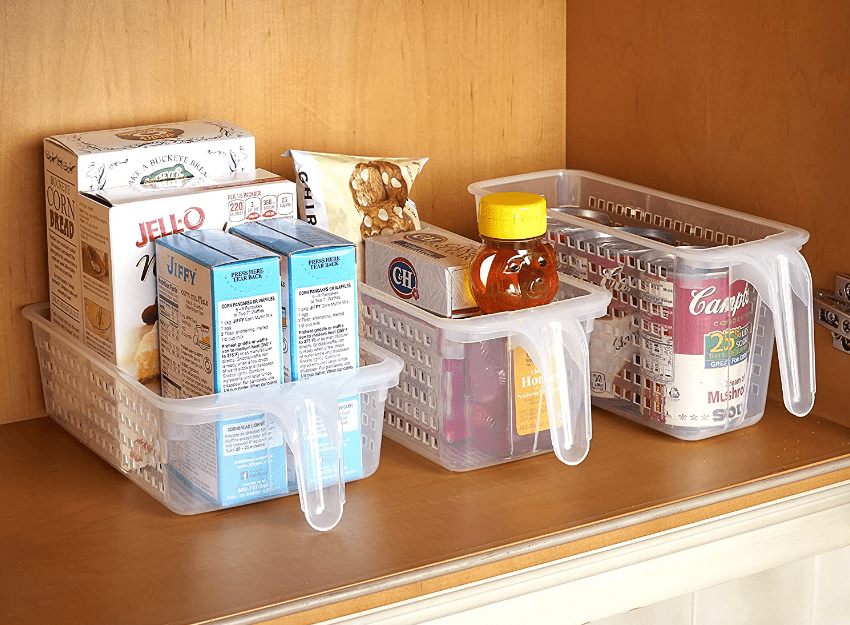 Let me remind you if you've forgotten what the pandemic period taught you. You'll need a dedicated space for your snacks.
Even if you don't usually have snacks at home, you may need the pantry one day: to store some tools, ingredients, or some other things, I don't know. I just know that your future self will thank you for asking Jarlin's craftsmen to include one.
How Are Jarlin Cabinets Made?
All of Jarlin's cabinets are hand-assembled using quality materials in order to produce semi-custom units that look fully custom. Every construction is handled by their skillful craftsmen tasked with constructing quality, long-lasting units that'll stand the test of time.
Like most other cabinet brands, Jarlin abides by the "solid wood doors with plywood construction" rule, meaning their cabinet boxes use Plywood. Cabinet-grade plywood has been used for the shelves as well.
What's more? Every cabinet door comes fitted with door bumpers to help protect the cabinet's surfaces from scratches. These discrete additions from Jarlin also absorb sound and reduce impact.
For the hardware, Jarlin's artisans use 6-way adjustable European style fully concealed soft-closing hinges. They're all built to last a lifetime, like the cabinet itself.
Jarlin Cabinets Inspiration
Now, better than anyone, I understand that cabinets are a substantial investment in any home. I also understand that you'll have an overwhelming amount of Jarlin cabinets to pick from when you visit their site. That's why I've hand-selected ideas that I believe will best match the value, quality, and service you seek.
1. Ebony Shaker Cabinets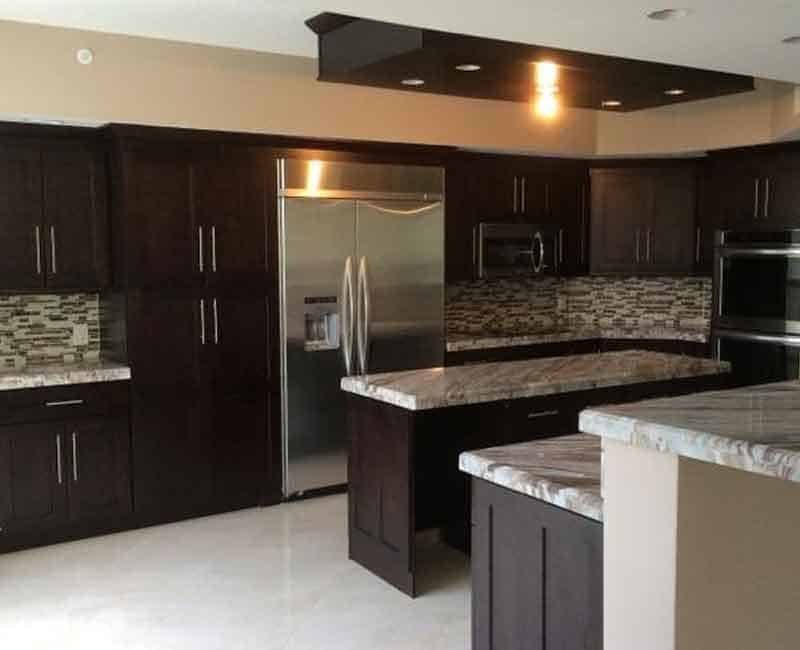 There is a reason black cabinets are some of the most popular. Well, several, actually. First, you'll find them in a wide array of shades at Jarlin. Their experts will help you pinpoint the style and tone that best blends everything or creates contrasting colors. Your home decor should determine the tone you eventually land on.
Also, black cabinets are about as versatile as white cabinets. They have the upper hand on their white counterparts, though, because they stay cleaner easier. Even the slightest smudges will be clearly visible on white cabinets.
2. Smoky Gray Cabinets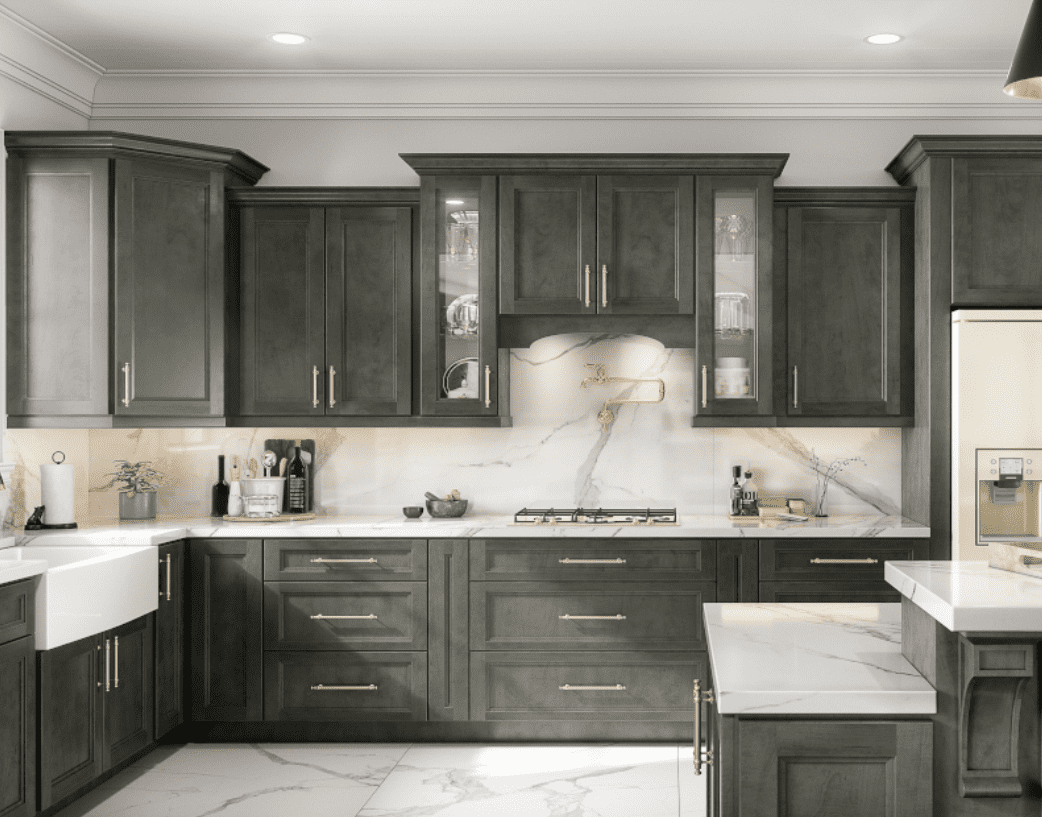 Most homeowners rarely get excited about gray cabinets, but as these smoky gray cabinets prove, they can be pretty interesting. Jarlin's grey cabinets retail in three distinct shades – light ones that brighten the room, neutral ones, and darker tones that help you ground your kitchen.
The one pictured above is their smoky gray line, perfect for transitional-style home décors. Smoky is also the way to go if you want to blend different mellow colors into your kitchen space.
3. Aria Blue Shaker Cabinets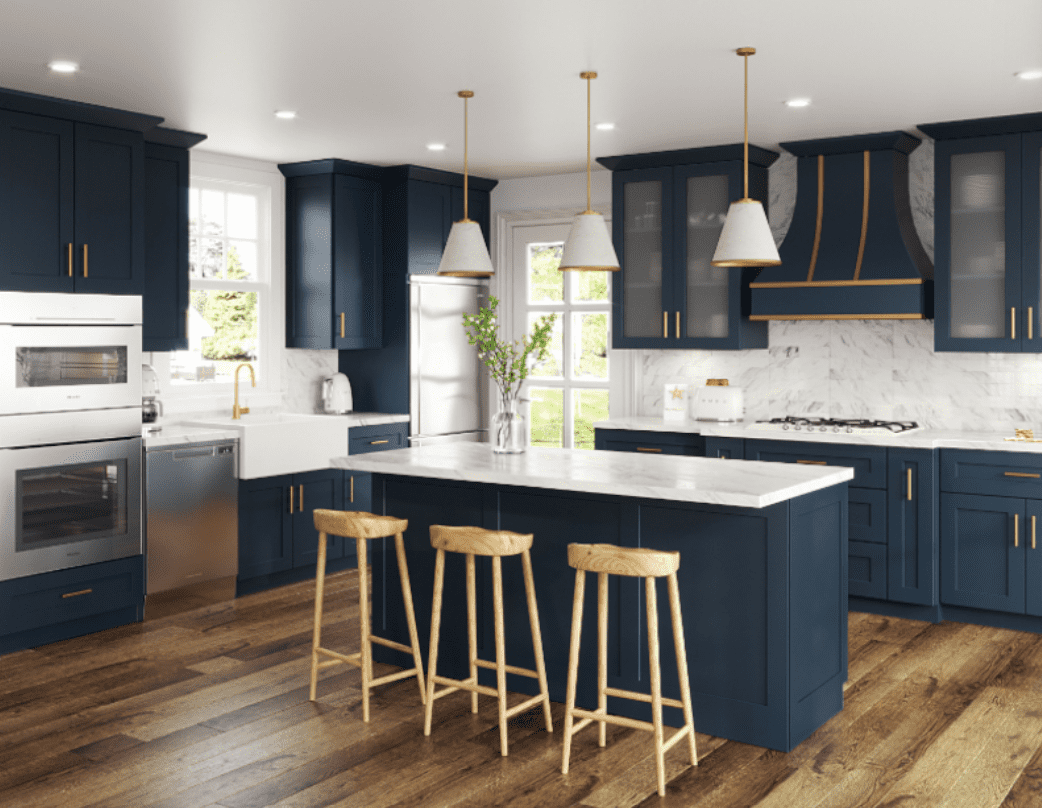 If you think grey, black, and white cabinets are too basic, Jarlin's aria blue cabinets have your back. What effect does this shade have on your space? For starters, it makes your kitchen space feel more welcoming, creating a calming, grounded environment.
The cabinets comprise ½" thick grade plywood boxes with drawer faces and five-piece doors. They also feature reverse raised center panels, full overlay doors with soft close features, and concealed European-style hinges.
4. Perla Cabinets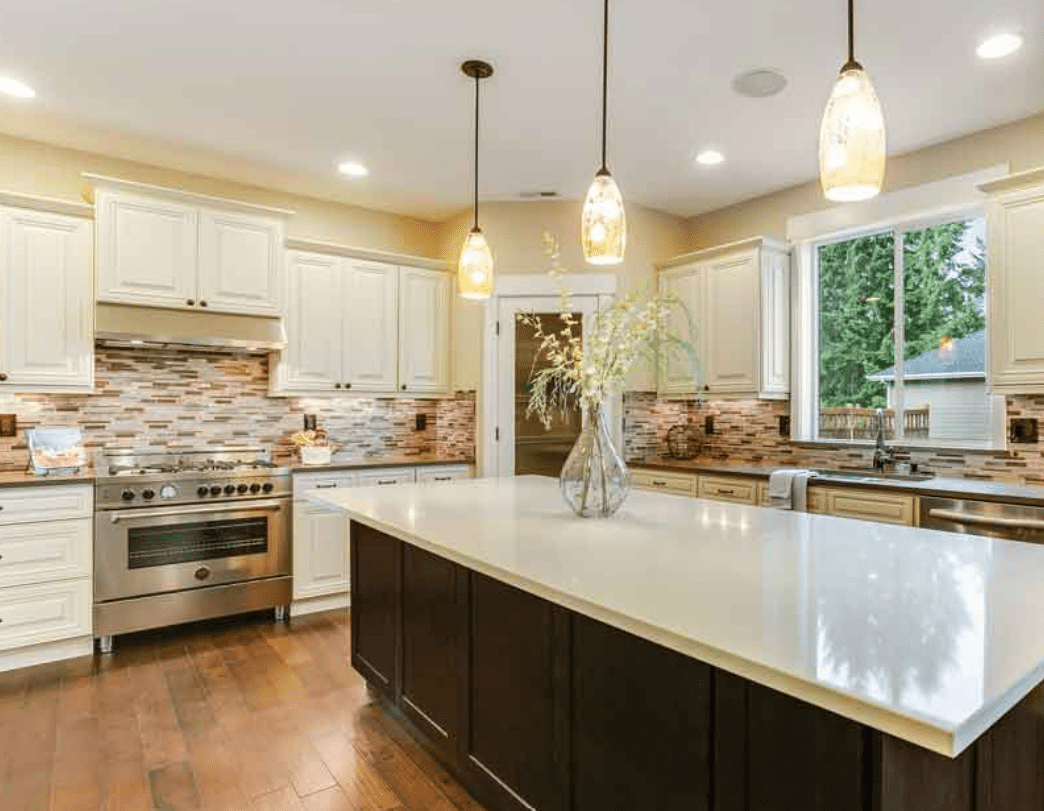 Next on my list are the Perla Cabinets. These strokes of geniuses boast a classic edge-raised panel design with chocolate glazes. Jarlin Cabinetry's decision to glaze them has antiqued them for a traditional look.
The cabinets' design will also work in transitional kitchen designs. I just hope you won't mind having impromptu mini-cleaning sessions that often accompany white furniture. White shades show smudges easily, and the last thing you want is your white cabinets stained or awful-looking – particularly with visitors around.
5. White Shaker Cabinets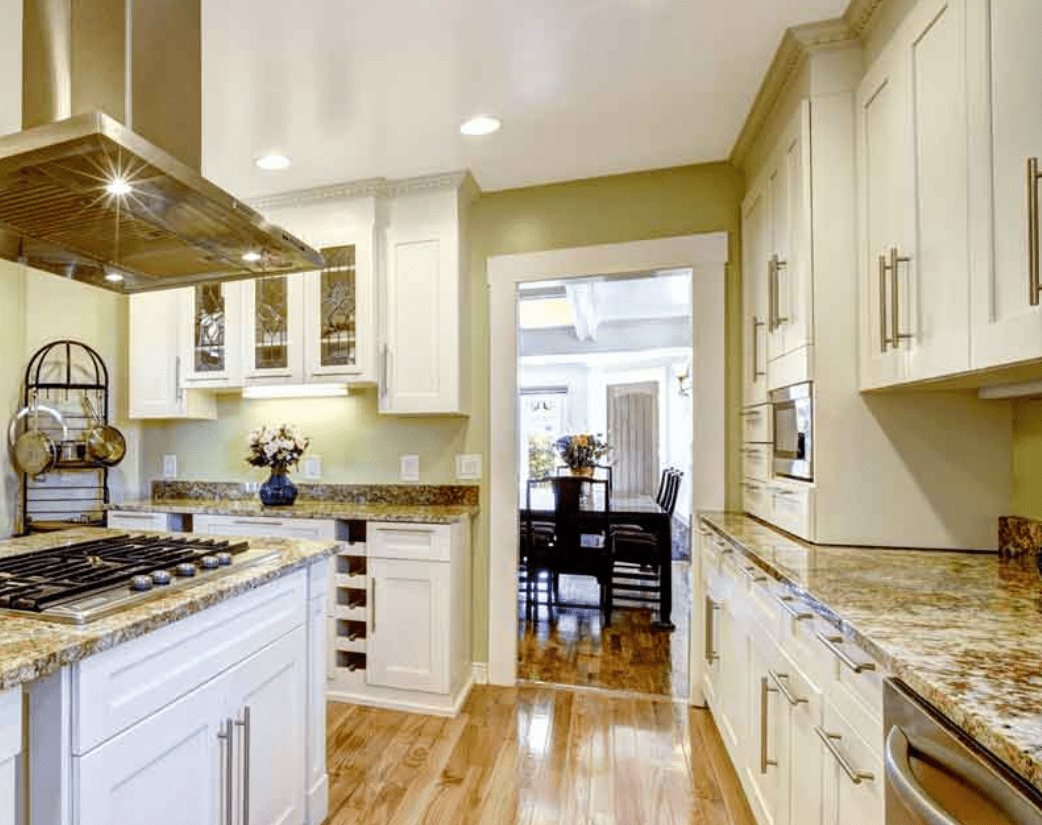 As this image inspiration from Jarlin's gallery proves, white can also bring lots of elegance and sophistication to a room. Elegantly dramatic and classic, white cabinets are particularly excellent choices for kitchen cabinets, especially when paired with brown quartz kitchen countertops.
The bold contrast between both shades will award your cabinets a richer look and make their gleaming whiteness even crisper.
6. Soda White Cabinets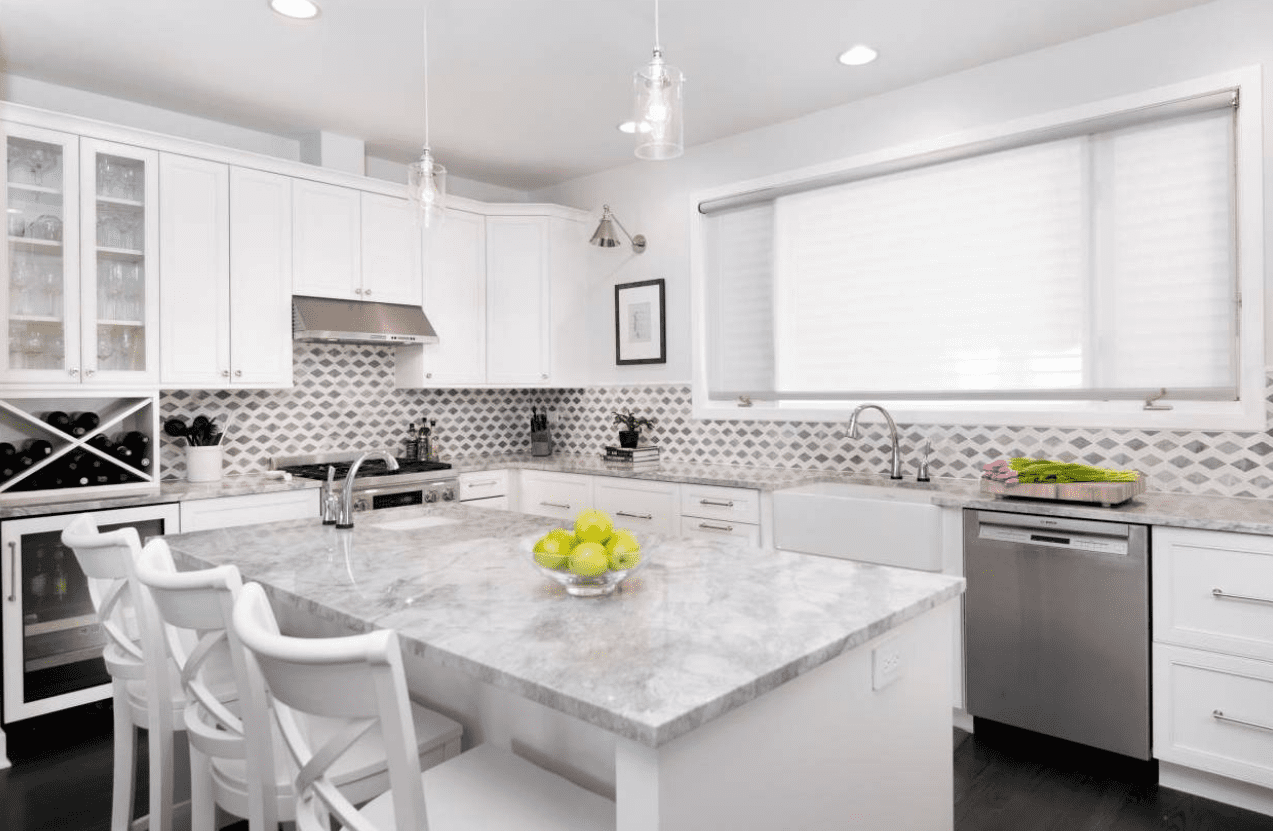 I had already heard that Jarlin Cabinetry offers a wide variety of white cabinets. I had also heard that they deliver sturdy constructions, original design features, multiple cabinetry lines, and long-lasting finishes. These Soda White Cabinets best exemplify all that.
Jarlin's Soda White Cabinets have also been among the most popular picks from the brand for years. This includes even periods when other color trends came and went.
7. Dove White Cabinets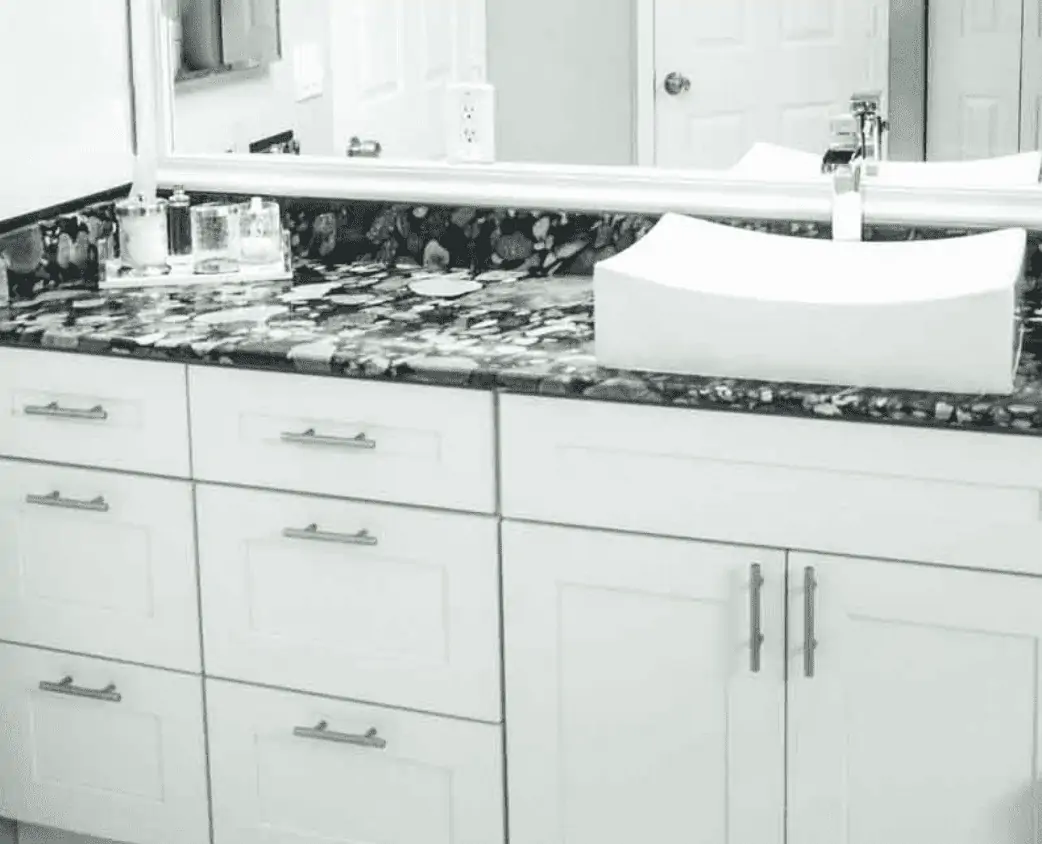 Perhaps what you're after is a white cabinet's shade that'll blend with greys or look good contrasting blacks. If that's the case, then these Dove White Cabinets are a great inspiration for you. How it works with the grey quartz countertop in the image is a good case in point.
I'd recommend having these in dark rooms that don't get enough light. More light bouncing off their surfaces is sure to enhance your mood. The cabinets also have an under-mount glide and full-extension soft-closing system.
Where Can You Buy Jarlin Cabinets?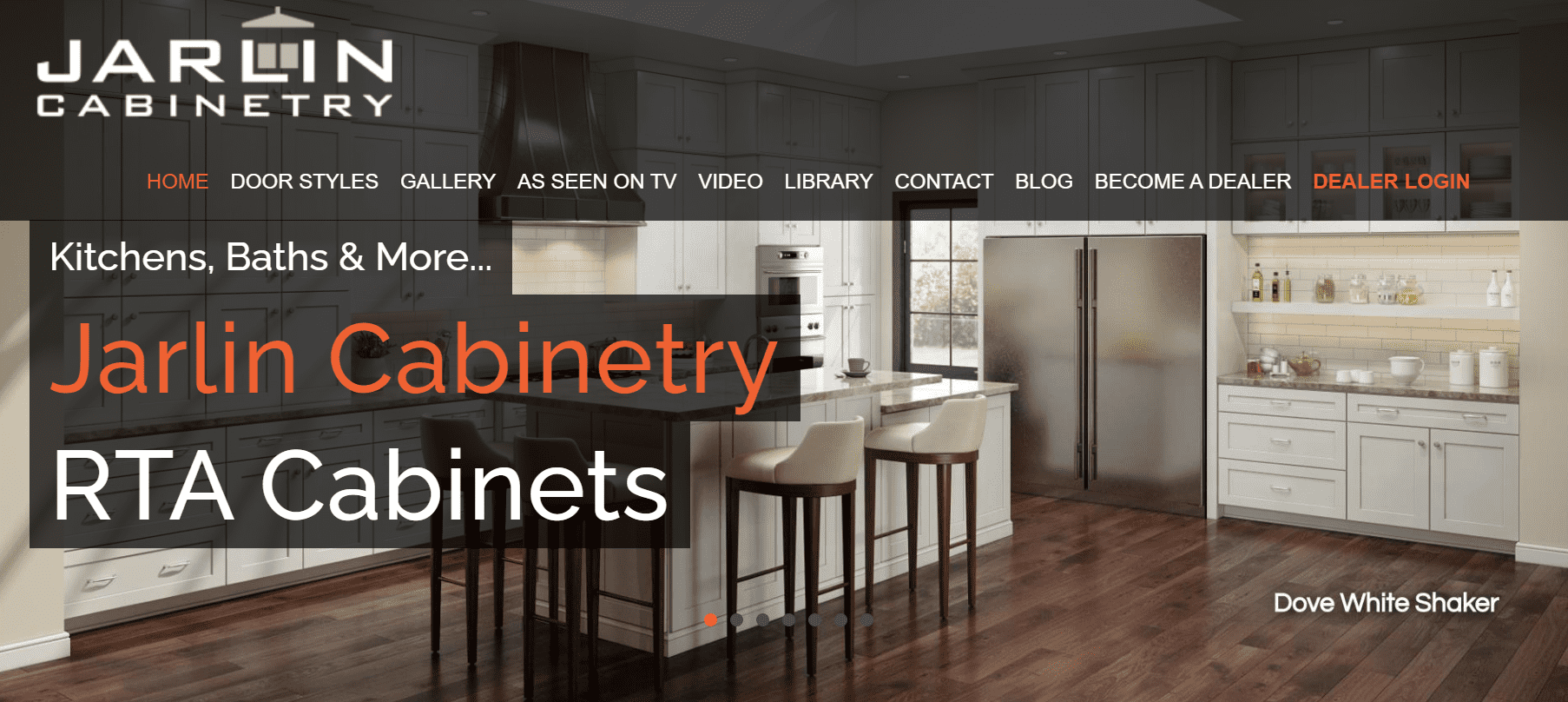 So, I presume you love everything you've learned about Jarlin Cabinetry so far and are ready to invest. You're still in the right place. The easiest way to buy from them is through their official site by calling them. Their contact info is available on their homepage. They guarantee deliveries in 3 to 4 days rather than weeks, like most brands.
Jarlin also sells its products through a network of independent distributors and dealers. Most of these also ship from cabinets from Jarlin's warehouses.
Caring For Jarlin Cabinets
Wood products, including Jarlin Cabinets, are only as good as the care they receive. Proper care, such as I'm about to recommend below, will extend the beauty of your Jarlin cabinets and their life.
Avoid draping dish towels or damp clothes over cabinet doors. The excess moisture may cause permanent damage.
Don't position kitchen appliances such that the heat is directed onto the cabinet's surfaces.
Never use powdered cleaners, steel wool, or scouring pads
Don't use products with ammonia, bleach, or any abrasive additives, such as petroleum solvents
Avoid using a dish sponge or cloth. It could contain detergent or grease remnants that could ruin your cabinets' finishing
If anything spills on your cabinet's surfaces, wipe it away right away using a soft cloth
Use warm water and a mild detergent to clean the surfaces
Alternatives to Jarlin Cabinets
While I believe Jarlin is the ultimate and best Cabinetry brand for any homeowner, it's not the only reputable option. Many homeowners also had great things to say about the following two alternatives. Feel free to compare the three before making a final, informed decision.
1. KraftMaid Kitchens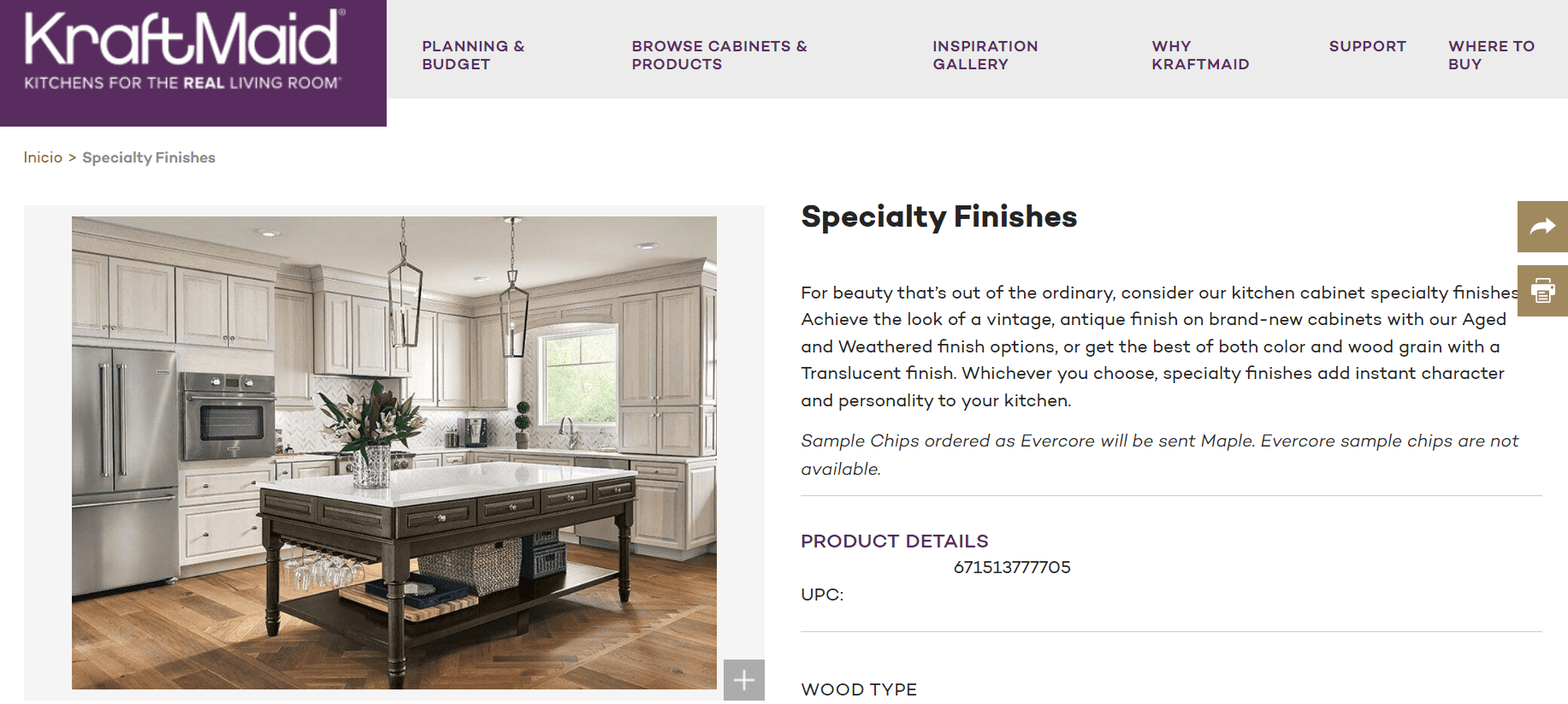 KraftMaid Kitchens is a leading cabinet maker best known for its limited lifetime warranty and wide selection of cabinetry options. Their semi-custom cabinets have a reputation for quality construction and retail in 14 distinct wood species and 100+ distinct wood styles.
Like Jarlin, the company allows you to order custom finishes, details, and sizes from its national network of retailers.
2. Shiloh Cabinetry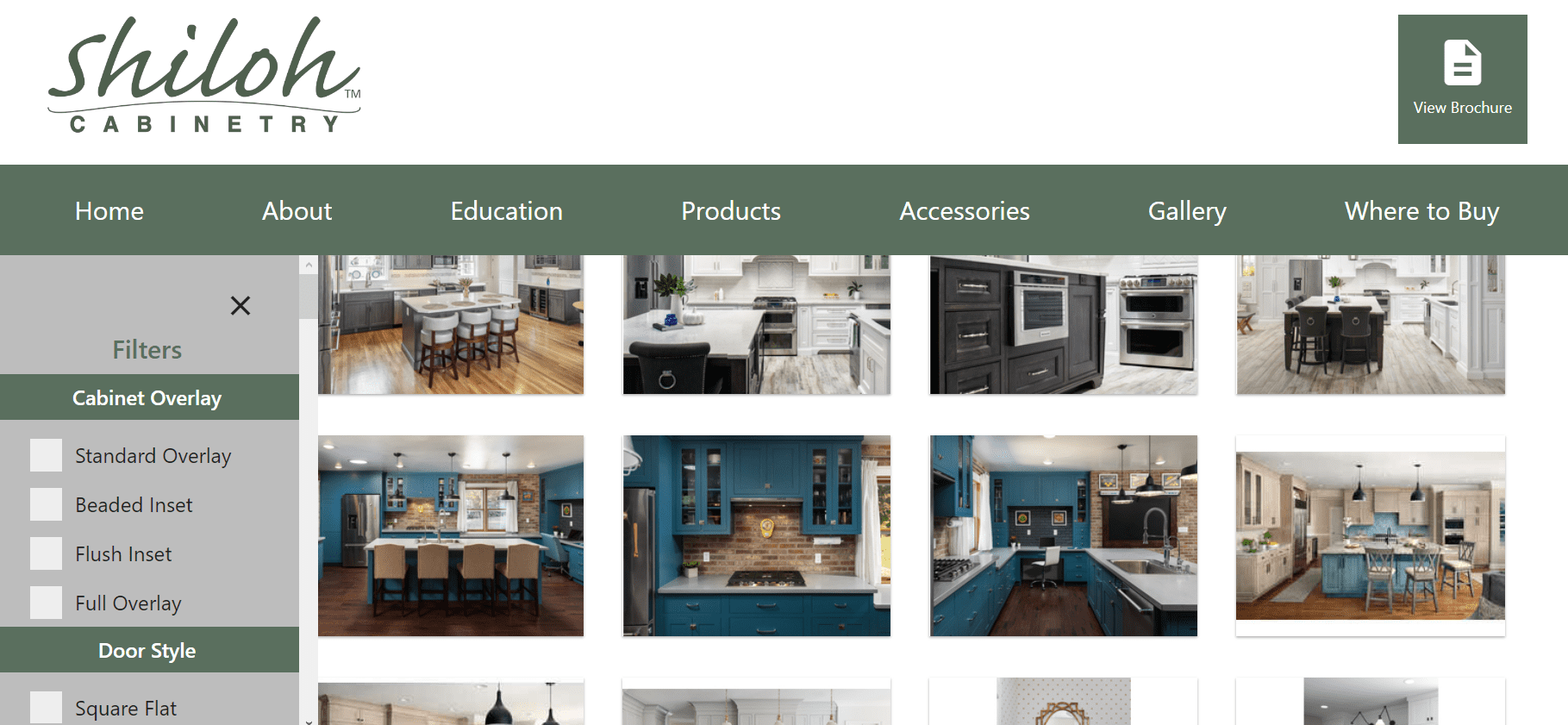 If aesthetics and functionality are what you're going for, Shiloh is the alternative brand you should check out. The company's cabinets are competitively priced with lots of extras, like glazes, finished sides, toe kicks, and more. And the company doesn't charge you any additional customization charge.
It's safe to say anyone looking for endless options to customize and create their dream kitchen should go for Shiloh.
FAQs
Question: How Do You Clean Jarlin Cabinets?
Answer: On its website, Jarlin Cabinets provides a detailed guide regarding how you should clean their cabinets. Basically, the company recommends dampening a cloth with a cleanser, like mild soap, and wiping down your cabinets. Remember to rinse them using a clean damp cloth to remove any soap residue.
Question: Who Makes the Best Quality RTA Cabinets?
Answer: Several brands have survived and thrived in the highly competitive business of RTA cabinets. These include Ikea, Shiloh Cabinetry, KraftMaid Kitchens, the RTA Cabinet Store, and Jarlin Cabinetry. All these brands will allow you to skip the many hoops of building your own cabinets.
Question: What Does RTA Cabinets Stand For?
Answer: "RTA cabinets" refers to Ready to Assemble cabinets. The name in full itself explains these products in a nutshell. If you order an RTA cabinet, all its components arrive cut to size, with holes drilled where needed. Any finishes will also have been applied as you requested.
Question: What Are Flat Face Cabinets Called?
Answer: Also called slab or flat panel cabinets, flat-face cabinets are those with entirely flat fronts. They also have no beveling or ornamentation; most are designed to give off a modern appeal. The edges are 90-degree corners.
Final Words on Jarlin Cabinets
So, what do you think? Are you going for kitchen cabinets that match and mix colors, styles, and materials? Or perhaps you need a vanity with a unique, one-of-a-kind feature that'll be unique to you. Whatever your needs, you'll be able to find the perfect piece at Jarlin Cabinetry Brand's website. Having a kitchen with gorgeous, custom-ish, inexpensive kitchen cabinets has never felt so obtainable.
Read More: