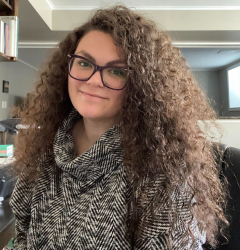 Latest posts by Candace Osmond
(see all)
Only a few brands can rival Timberlake Cabinets regarding cabinet aesthetics and functionality. The company is known for its sturdy and durable cabinets, built from quality materials in various sizes and finishes. I can attest to this, as I've used Timberlake for clients and my own homes in the past.
Timberlake's offerings also include semi-custom cabinets built to order, which awards homeowners a wide range of possibilities. You get to order your unique combination of finishes, details, and sizes from the brand's national network of distributors.
About The Timberlake Cabinets Brand
Timberlake is actually a division of American Woodmark Corporation, the 2nd largest cabinet manufacturer in the United States. Wowza! The company was founded in 1980 and is currently Headquartered in Whitsett, North Carolina.
What's more? The brand has nine builder-direct service centers and partners with lumberyards and distributors nationwide. Their cabinetry offerings include more than 20 products within their four product lines. More on these lines later.
Their cabinetry solutions are also built to order by skilled craftsmen in 17 plants across the United States. This huge footprint allows them to lower freight costs and shorten lead times. Many product models from the company also retail with beautyGuard and TuffTech finishes that resist moisture, fading, scratches, and scuffs.
Top it off with the fact Timberlake's products received certification from the Kitchen Cabinet Manufacturers Association (KCMA) Environmental Stewardship Program (ESP.)
Why Go with Timberlake Cabinets?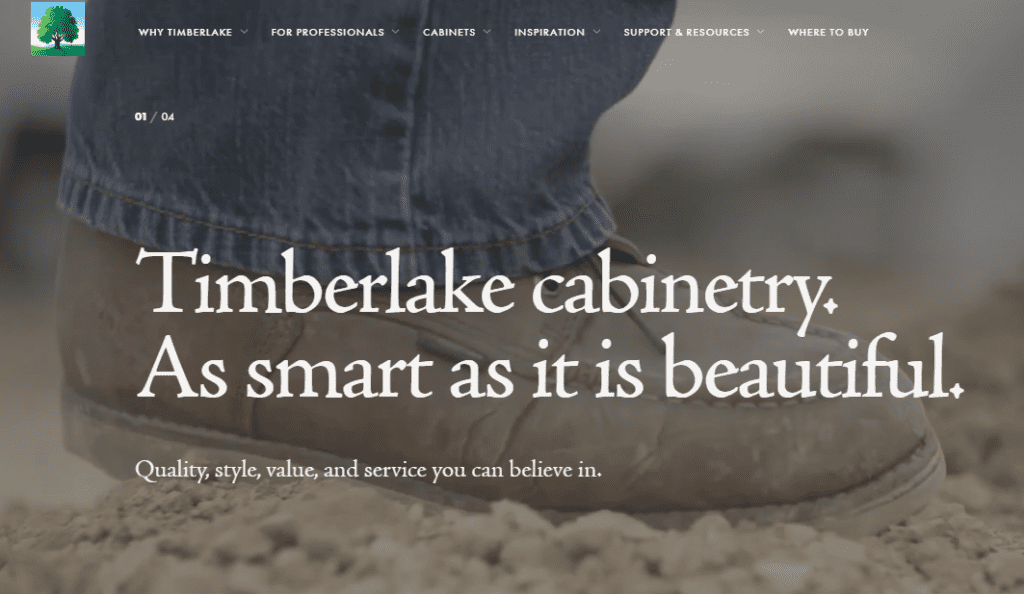 Why are Timberlake Cabinets worth your hard-earned cash? Based on my past experience with the company and its products, here are two reasons off the top of my head.
Customized Services
Once you've notified Timberlake that you're building or remodeling your home, they actively track the progress. They'll ensure that one of their field supervisors is there at ideal times to verify and measure the space. Everything should match your agreed-upon designs and blueprints.
If your new home ground doesn't have an address because the construction is just starting, fret not! Timberlake will simply geotag your home location. Once the subfloor is in and the interior walls are framed, the field supervisor will measure the space again.
All these measurements ensure the original design layout is accurate and mark any necessary adjustments. Homeowners tend to switch specifications in these stages, such as swapping drawer locations or adjusting trim levels.
After-Sales Services
During and after the hectic installation process, the Timberlake team will work with you to coordinate everything. They'll also check the cabinetry post-installation situation to ensure proper installation and that nothing was damaged.
Another moment is the final walkthrough with you, the homeowner. During this walkthrough, Timberlake allows you to make any last requests for parts you think are installed incorrectly. Also, feel free to point out anything that's not up to your standards.
After these corrections have been noted, Timberlake's supervisors will reach out and complete the touch-ups or swap any damaged products. And they'll do all this promptly because they understand that cabinetry is typically one of the last elements of housing projects.
Timberlake Cabinets Builders and Distributors
Over the decades, Timberlake Cabinetry has created an ecosystem of processes that have made aspects of partnership superior to other suppliers. For instance, the company is a turnkey solutions supplier to major homebuilders through its network of builder service centers across the nation.
These builders receive dedicated builder designers and service representatives that help ensure every transaction flows smoothly.
Distributors are also one of the cornerstones of Timberlake Cabinetry's business. With their help, the company can assure you that all their cabinetry solutions will promptly reach you, their customer.
Like its parent company, Timberlake Cabinets distributes its products nationally through three distinct channels:
independent distributors
major builders
home centers
If you choose to become Timberlake's partner, you get a dedicated team to help you. Timberlake Cabinets understands that you're in business together, so you'll receive a full slate of programs to help your business thrive.
What Does Timberlake Cabinets Offer?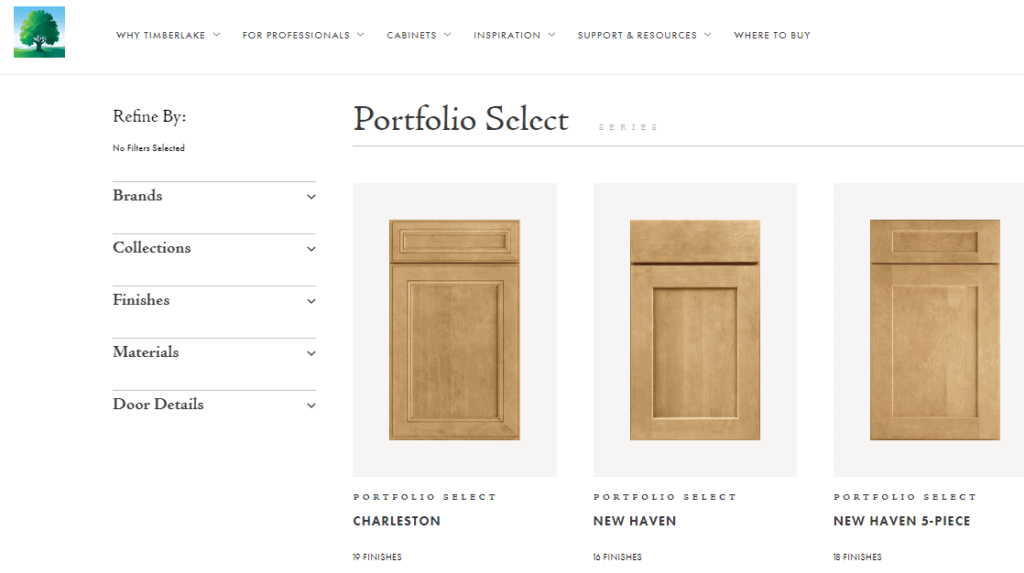 Here is a rundown of everything Timberlake Cabinetry offers to help customize your space until it reflects your style and personality.
Door Styles
Timberlake's Cabinets' door styles have been divided into four distinct categories:
The Value Built Series Collections– Fairfield and Canton door styles.
Portfolio Series Collections– Lausanne, Sonoma, Kinsdale, Downing, Beckley, Corban, Cornab 5-Piece, Maddox, Maddox 5-Piece, Tahoe, and Barnett.
Portfolio Select Series Collections– Sierra Vista, Charleston, Windsor, Windsor 5-Piece, Tucson, New Haven, and New haven 5-Piece door styles.
Origins By Timberlake– Ashburn, Chatham, and Malone door styles.
Under each door style, Timberlake Cabinetry will allow you to pick your desired cabinet hardware, overlay style, wall door style, door stile & rail width, door panel style, and the wood species you'd like.
This brings me to the next thing Timberlake Cabinetry offers.
Wood Species
Timberlake Cabinetry incorporates hardwood veneers and solid hardwoods in its cabinetry offering. All these are natural materials with inherent variations to meet your custom requirements. As with everything else, the company's team will work with you to help establish realistic expectations of variations.
Regarding the actual selection of wood species and materials the company offers, you'll find:
Cherry
Maple
Oak
Hickory
White Thermofoil
These are tough, dense hardwood options that ensure extremely durable cabinets. Factors affecting the hardwood you prefer include variations involving color tones, wood grain, the presence of knots, and more. Note that these variations are at the heart of the natural beauty of every finished hardwood.
Also worth noting, after long-term exposure of any of these wood products to sunlight, expect the color to change over time. Some chemical agents and smoke can also bring about this change.
Finishes and Colors
Timberlake offers its clients a full spectrum of glazes, stains, and painted looks. The company's teams will work with you to craft options that best align with your needs and personal preferences. Their entire collection includes variations of maple, cherry, painted, dura form, and thermofoil finishes.
Under maple finishes, for example, you'll find:
rye
spice
cognac
truffle
latte
slate
The finishes that the company offers help accomplish several things. First, they bring out the characteristics and antral beauty of the wood. For painted finishes, the goal is to attain consistently smooth surfaces using consistent opaque colors that hide the substrates underneath.
By the way, painted finishes are arguably the most popular customer selection in the cabinet market today.
Second, the topcoat finish on Timberlake's cabinets delivers a consistent shine level (aka sheen) on the finished cabinet part. It does this while simultaneously protecting the cabinets against dents, spills, and natural humidity level changes in your home.
Finally, Timberlake's finishing process adds a touch of durability to each cabinet component. The last top-coating procedure, for instance, delivers an exceptionally durable finish and is assured to stand the test of time.
Soft Close Cabinets
Everyone in the cabinetry industry knows that door and drawer slamming is a thing of the past. That's why the CushionClose hinge technology is an intricate part of Timberlake Cabinetry's solutions.
The Soft close feature is available on the brand's Portfolio and Portfolio Select Lines and every drawer in those series. The soft-close hinges come factory-installed and are designed to offer six-way adjustments for fine-tuning.
Timberlake Cabinet Accessories
Maximizing your available cabinet's storage space with add-on parts and accessories should be a primary goal of any kitchen remodel. Timberlake Cabinetry also understands this, explaining their wide range of cabinet accessories that allow accessibility within your work zones.
Their range of cabinet accessories includes:
Valances- applique valance, crown valance, arched valance, raised panel arched valance, scalloped valance, traditional valance, shaker valance, and straight valance.
a glass shelf kit
glass holders
a spice rack kit
an under-cabinet shelf
a wine rack
How Are Timberlake Cabinets Made?

The construction process at Timberlake Cabinets begins with one of the company's representatives. This representative works with the end customer to craft a semi-custom offering that meets the customer's needs and aesthetic tastes.
Design
Everything is forwarded to a designer at the customer's local service center with the offering specifications in place. This designer will take care of all the plans and craft the cabinet's layouts depending on where they'll be installed. Everything, from size to styling and functionality, is incorporated at this stage.
Manufacturing
This design is then forwarded to one of Timberlake's manufacturing plants for manufacturing. The business opened its first manufacturing plant over 40 years ago. Today, they have over 16 more in North America, with 10,000+ workers.
The manufacturing process begins with high-quality raw lumber coming through Timberlake's mills. It's graded after arrival to ensure quality before its dried in kilns to the ideal moisture content required for finished cabinetry.
The dried lumber is then cut to size according to the design specifications I highlighted earlier. Any defects evident in the lumber are also corrected at this stage.
Next, the cut wood is machined and assembled into individual cabinet components, be they frames, doors, or drawer fronts. At this stage, Timberlake's craftsmen take extra caution to ensure they achieve precision and that all components meet the customer's desires. All these components are then assembled into the cabinet parts.
Finishes
The last stage is applying the final finish as specified by the customer. But before finishing begins, all the components must be prepped for the process.
Timberlake Cabinets' craftsmen sand the cabinet parts using their hands and automated machinery. Combining the two ensures the cabinet will accept and perfectly adhere to the finish about to get applied.
Once everything is set, the finishing process begins, and the cabinet is practically ready for installation.
Timberlake Cabinets Inspiration
Among other things, I also found some of the most popular cabinets from Timberlake I believe you can use as inspiration. This rundown could also inspire a trend you hadn't thought of before.
Windsor Maple Latte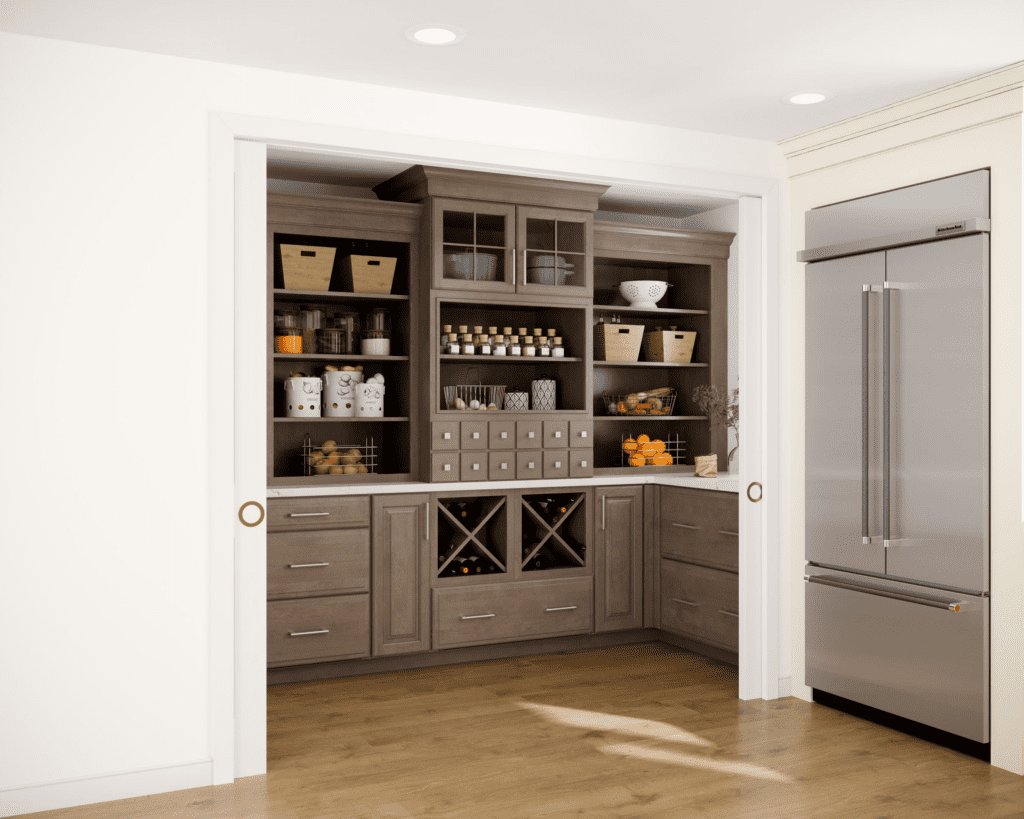 Discover inspiration in these rich and bold Windsor Maple Latte Cabinets. The color alone will bring balance and tranquility to your kitchen space. This cabinet selection is also arguably Timberlake's most popular option, and it's easy to see why.
As with all of Timberlake's cabinetry solutions, these cabinets have been manufactured to the highest industry standards. You can also get them in various colors, styles, and accessories.
Sonoma Maple Latte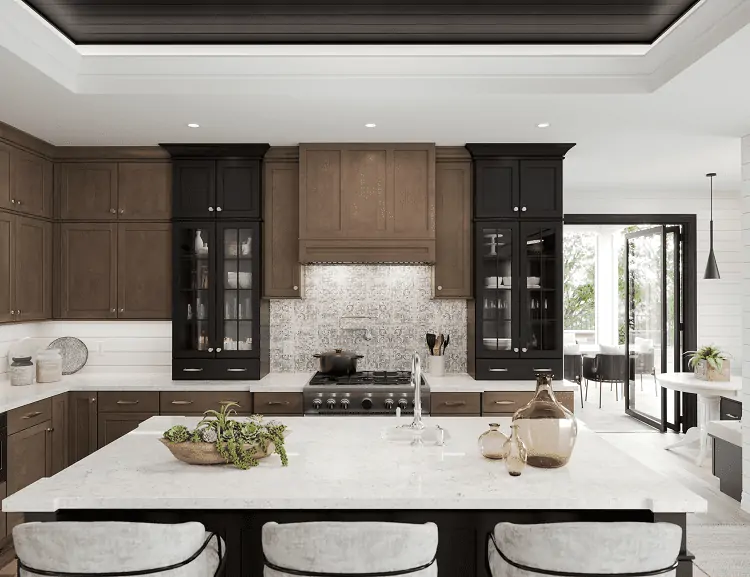 The first thing that attracted me to these Sonoma Maple latte cabinets was their two-tone combo. The black and brown perfectly tie together to deliver a charming and traditional feel that'll be perfect for any interior decor.
The end design of these cabinets will be crafted to fit your unique style.
Corban Painted Biscotti Glaze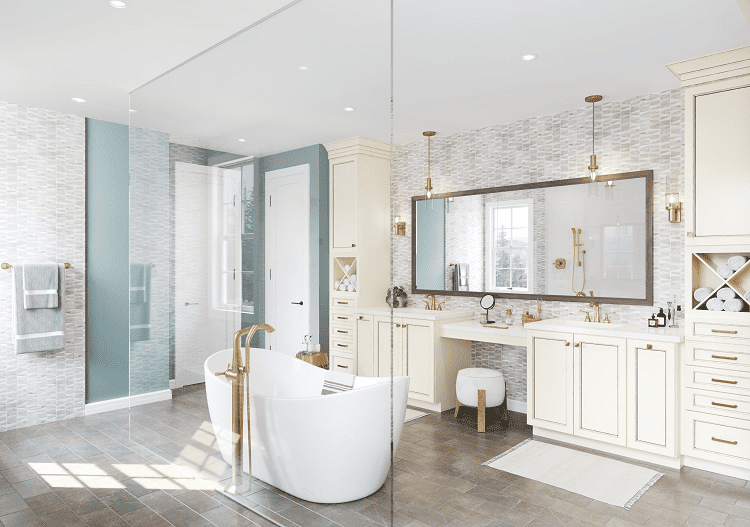 Timberlake's corban-painted biscotti glaze cabinets deliver class, style, and function in a manner that'll leave your guests in awe. Blending traditional and contemporary, the cabinets create a clean and classic look that will endure for years to come.
Corban Painted Vanilla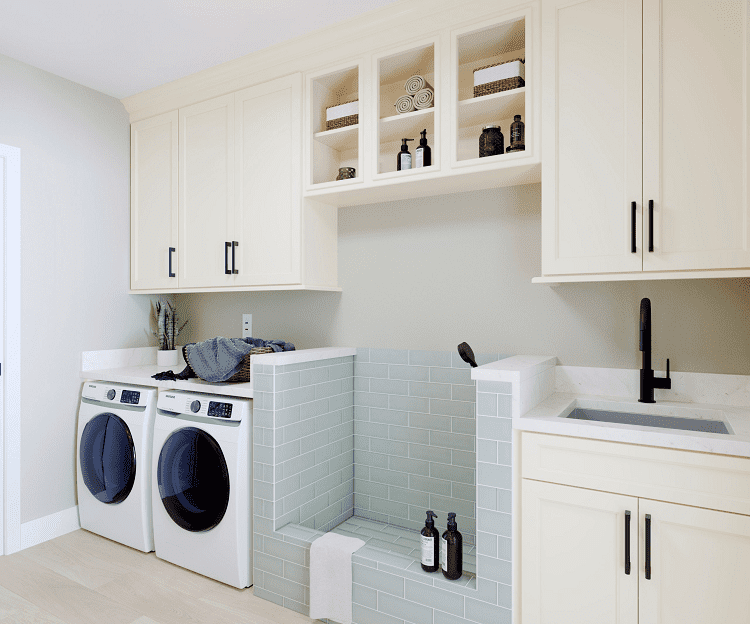 White cabinets are in full force in today's laundry room remodel landscape. If you agree and want added storage for your detergent and other supplies, these Corban cabinets could do the trick.
The painted vanilla shade is a versatile addition that adds elegance and dimension to your space.
Corban Wall Cabinetry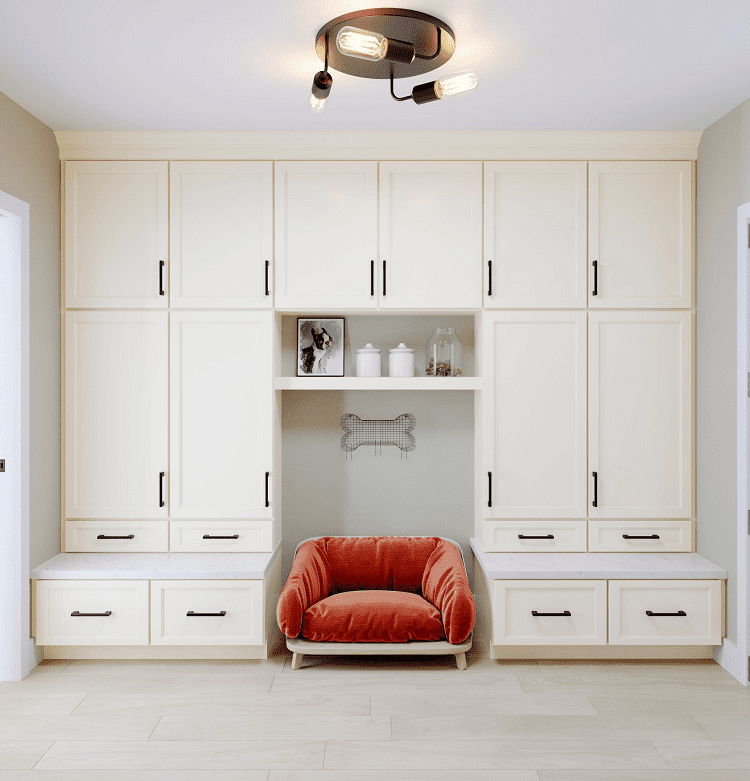 These elegant painted Corban door-style cabinets have been constructed from solid wood to deliver a detailed, classic, sleek feel. The only thing I'd change with them is asking for hand-brushed glaze lines. They're the perfect way to add an element of detail that conveys charm and warmth.
Where Can You Buy Timberlake Cabinets?
Timberlake Cabinets has partnered with major home centers, builders, dealers, and distributors through which it sells its cabinets. To find one near you, head to Timberlake Cabinet's homepage and find the link labeled "Where to Buy."
It's at the top of the page. Clicking it will take you to a page where you'll be required to type in your location's zip code. Timberlake will then display a drop-down of all the distributors around that location.
Caring For Timberlake Cabinets
Every detail under this "caring for Timberlake cabinets" section has been derived from the company's own guide. Try following them to the letter to rest assured that your cabinets will serve you for years.
Dusting Your Cabinets
First, Timberlake recommends that you remove dust from your cabinet frequently using a soft, lint-free cloth. You can slightly dampen the fabric with a spray dust remover or water. Polish laminate and wood surfaces monthly using a high-end non-oil-based polish for furniture.
Avoid These Things
Never EVER use any wax-type material on your cabinets' surfaces. Wax build-ups are extremely hard to get rid of and tend to leave residues that attract moisture and dust.
Additional things you should avoid using on your cabinets include:
abrasive cleaners
soap pads
ammonia or citrus-based cleaners
detergents
polishes with silicone
Protecting Your Finishes
Clean spills on your cabinets immediately, and use a mild soap or clean cloth where necessary.
What's more? Take extra care and ensure that your cabinets' finishes aren't exposed to heat above 200 degrees Fahrenheit. The limit is even lower for thermofoil finishes at 174 degrees Fahrenheit.
One way is to ensure you don't mount or place small appliances underneath the cabinets' walls. These appliances tend to produce excessive heat over time, which can also damage the cabinet finishes. These appliances include items like toasters and coffee makers.
Alternatives To Timberlake Cabinets
Are you considering alternatives to Timberlake Cabinets? Below are brands that Timberlake users also considered in their purchasing decisions.
KraftMaid Kitchens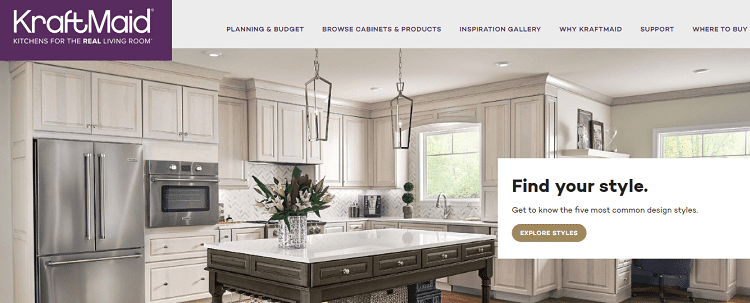 This is another company I've personally used in the past, and I love their products. Like the Timberlake Cabinets Brand, KraftMaid offers semi-custom cabinetry solutions featuring quality construction and impeccable attention to detail.
These include ¾ -inch wood face frames and ½-inch plywood constructions. All their drawers feature full extension rails and boast ¾-inch wood dovetail joints.
In addition to proving sturdy and durable, KraftMaid cabinets have also been backed by the manufacturer's limited lifetime warranty. That shouldn't come as a surprise, considering all their cabinets exceed the KCMA (Kitchen Cabinet Manufacturers Association) testing standards.
Bertch Kitchens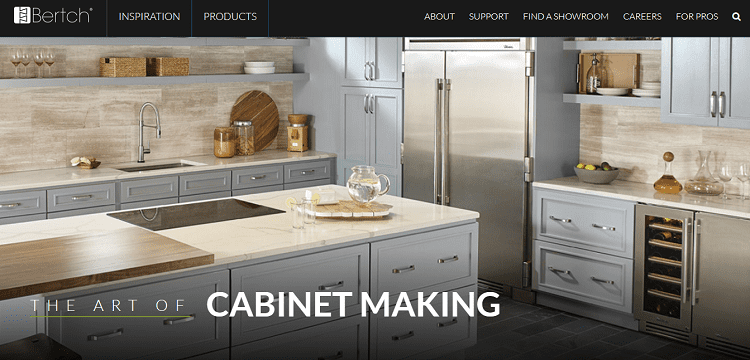 Bertch Kitchen is the go-to brand for those looking for a brand that creates solutions born out of practical demands. All their cabinetry solutions reflect a commitment to recycling, reforestation, and general respect for our environment.
Customers at Bertch Kitchens also get to pick the stains or paints they'd like used to dress up their cabinetry. The options to choose from are endless, and the result is assured of outstanding quality.
Shiloh Cabinetry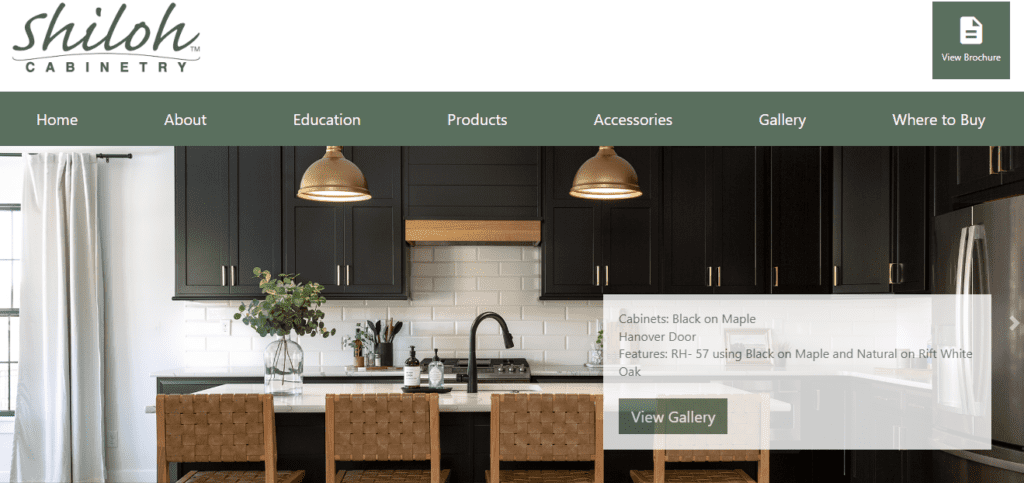 Shiloh Cabinetry is a family-owned, American-based cabinetry brand whose focus, like Timberlake Cabinets, is quality. Offering semi-custom options with classic finishes and door styles, any of Shiloh's cabinets will be a timeless addition to your home.
What's more? Shiloh Cabinetry offers inset cabinetry at standard overlay pricing. That's not only an unheard-of offer in the cabinetry sector but also an advantage for clients who prefer these constructions.
FAQs
Question: How Do You Clean Timberlake Cabinets?
Answer: Clean your Timberlake cabinets monthly using a cleaning solution of soap and warm water. Use a lightly damp microfiber cloth while cleaning, and remember to wipe the cabinets thoroughly to dry when you're done.
Also worth noting is you should never use past-wax-type materials to clean your Timberlake cabinets. Avoid soap pads, steel wool, oil-based cleaners, and citrus.
Question: Are Timberlake Cabinets Wood?
Answer: Timberlake Cabinetry solutions feature different woods and advanced materials, depending on the homeowner's budget and preferences. Their cabinets include a combination of premium medium-density fiberboards and hardwoods like Maple.
Question: Are Timberlake Cabinets Soft Close?
Answer: Keeping in line with the popular soft-close cabinetry trend that has caught on worldwide, Timberlake Cabinet offers factory-installed soft-close hinges. You'll find these in all their cabinet doors and drawers.
Bottom Line on Timberlake Cabinets
Picking the ideal cabinet brand can make the difference between feeling at home or dissatisfied in your bathroom or kitchen space. Suppose you agree with that sentiment and are looking for a cabinet maker that'll provide millwork built from quality materials. In that case, the Timberlake Cabinets Brand may be the ticket to your wildest home makeover dreams. Be sure to check out my other reviews on amazing cabinet brands right on our site!
Read More: