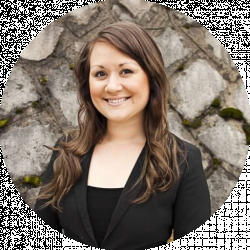 Latest posts by Lacey Jackson
(see all)
If you are looking for the best Home Depot medicine cabinets, you need something beautiful and functional. Medicine cabinets are usually installed right above your bathroom sink.
They store your smaller, everyday objects, like razors, toothbrushes, deodorant, medicine (hence the name), and maybe all the small toys you constantly step on because your kids left them on the bathroom floor– or maybe that's just mine.
Bottom Line Upfront
I recommend Tunuo as the ultimate choice for modern medicine cabinets. But seeing as Tunuo comes at a hefty modern price, too, I have some other top picks:
I recommend the Barn Door Medicine Cabinet if you need higher weight capacity and don't mind something rustic. 

I recommend the Fog Free Framed Surface-Mount Tri-View for those on a budget who still want fog-free technology and lots of mirrored surfaces. 

I recommend the Kohler Recessed or Surface Mount Soft Close if you want nothing but a plain mirrored cabinet door that can be recessed or mounted. 
Selection Criteria
Looking for the Best Home Depot Medicine Cabinets, I based my selection on style, size, storage capacity, and installation.
Style is subjective, so you will find a few different versions in this list. Still, medicine cabinets from Home Depot are almost universal. Size is important because it determines how much you can store. Finally, installation extends to whether the hardware is included and how difficult it would be for you to install the medicine cabinet on your own.
What to Look for in the Best Home Depot Medicine Cabinets
A cupboard that hangs over your vanity or bathroom sink is usually called a medicine cabinet. Medicine cabinets are designed to be very small, only a few inches deep, because they store things like medicine.
Mirror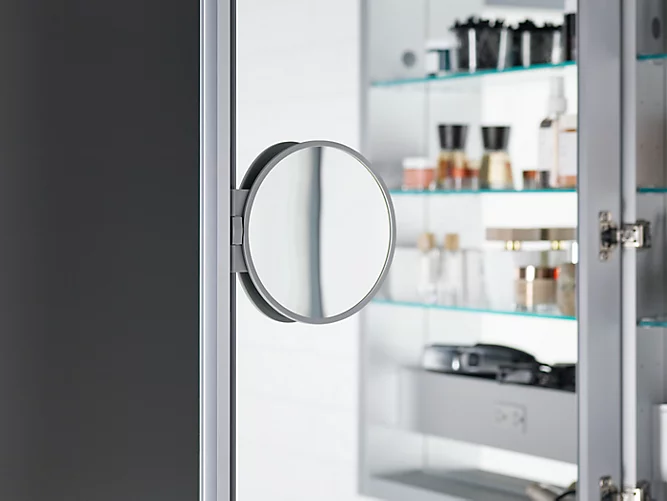 Most wall-mounted medicine cabinets have a mirror surface, so when you close the cabinet doors, you get the mirror that you can use to fix your makeup or watch as your mouth foams up while brushing your teeth like a rabid dog.
The mirror can be the same shape as the Home Depot medicine cabinet. Still, you might also find circular options, so the mirror is larger than the cabinet behind it.
Lights
Some modern versions have LED lights all around the perimeter, making it even easier to look at yourself.
Shelving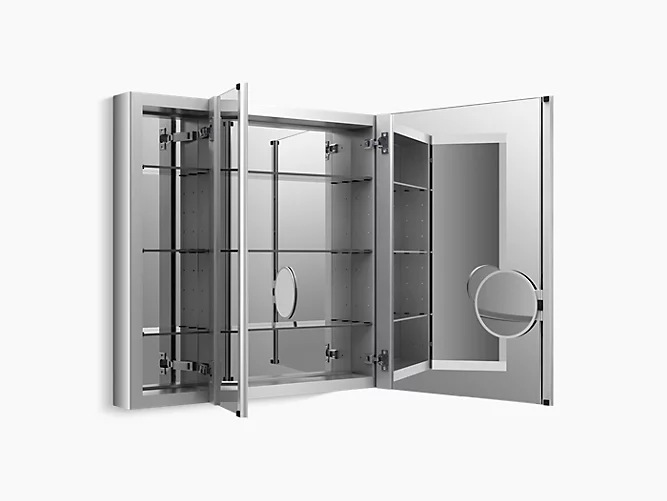 Adjustable shelving is essential for the inside of a medicine cabinet. Still, you can also find medicine cabinets with a frame around the basic cabinet doors and a storage shelf at the completely open bottom. This is a great place to put things like hand towels or soap that you use often. 
Style
You can also find recessed medicine cabinets, which are installed into a hole in your bathroom wall. This makes the final product run flush with the wall, so the mirror looks like it's actually hanging on the bathroom wall.
If you have nosy neighbors who like to rifle through your medicine cabinet, I've honestly never known anyone who did that in real life. They would definitely think you had nothing but a mirror. 
Of course, if you do have nosy in-laws or friends, you can always buy small horizontal medicine cabinets that have sliding doors and trick them by storing joke items like feminine products covered in ketchup or a nice glitter bomb. All of your legitimate things stay behind the recessed mirror. They won't be able to walk out of that bathroom without everyone knowing they were a Nosy Nelly with that glitter bomb. 
Best Home Depot Medicine Cabinets
So let's take a look at what cabinets might be perfect for your bathroom remodel:
Fog Free Framed Surface-Mount Tri-View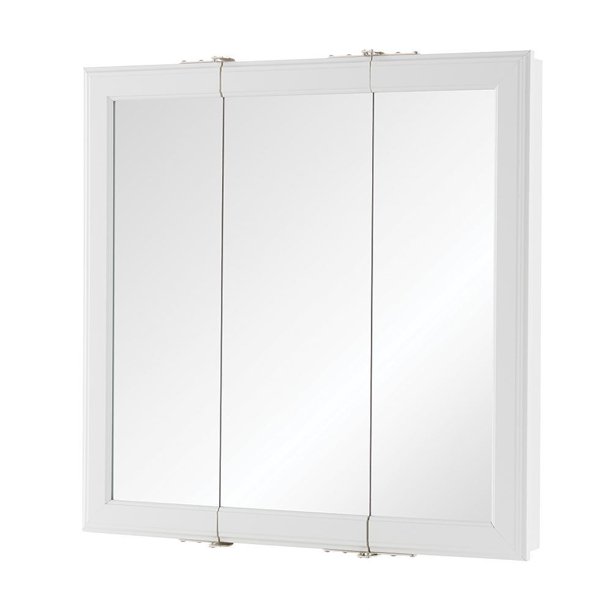 The Fog Free Framed Surface-Mount Tri-View is a simple mirrored cabinet with three smaller doors. These three doors create the tri-view mirror, which means you can adjust the three doors to get different angles, something you wouldn't be able to do with just two doors.
This contemporary, casual style is a surface mount, so you can't use it for recessed areas. It doesn't have any additional components included, so you'll have to get the hardware you need for your house, but it's already assembled, so you don't have to put anything else together. 
It's 24 inches wide and 24 in tall. It comes with two shelves, and it's 4.5 inches deep. The unit only weighs a little over 18 lb, so it's easy to put together yourself without any problems.
Pros:
The tri-view mirror means you can adjust the three mirrored doors to get odd, hard-to-see angles when doing the back of your hair. 

It has fog-free technology, so you won't steam up your reflection after a shower.
Cons:
There are no extra lights with this, which is not LED compatible.

The seams down the center of the 24-inch panels might be in the way. 
Croydex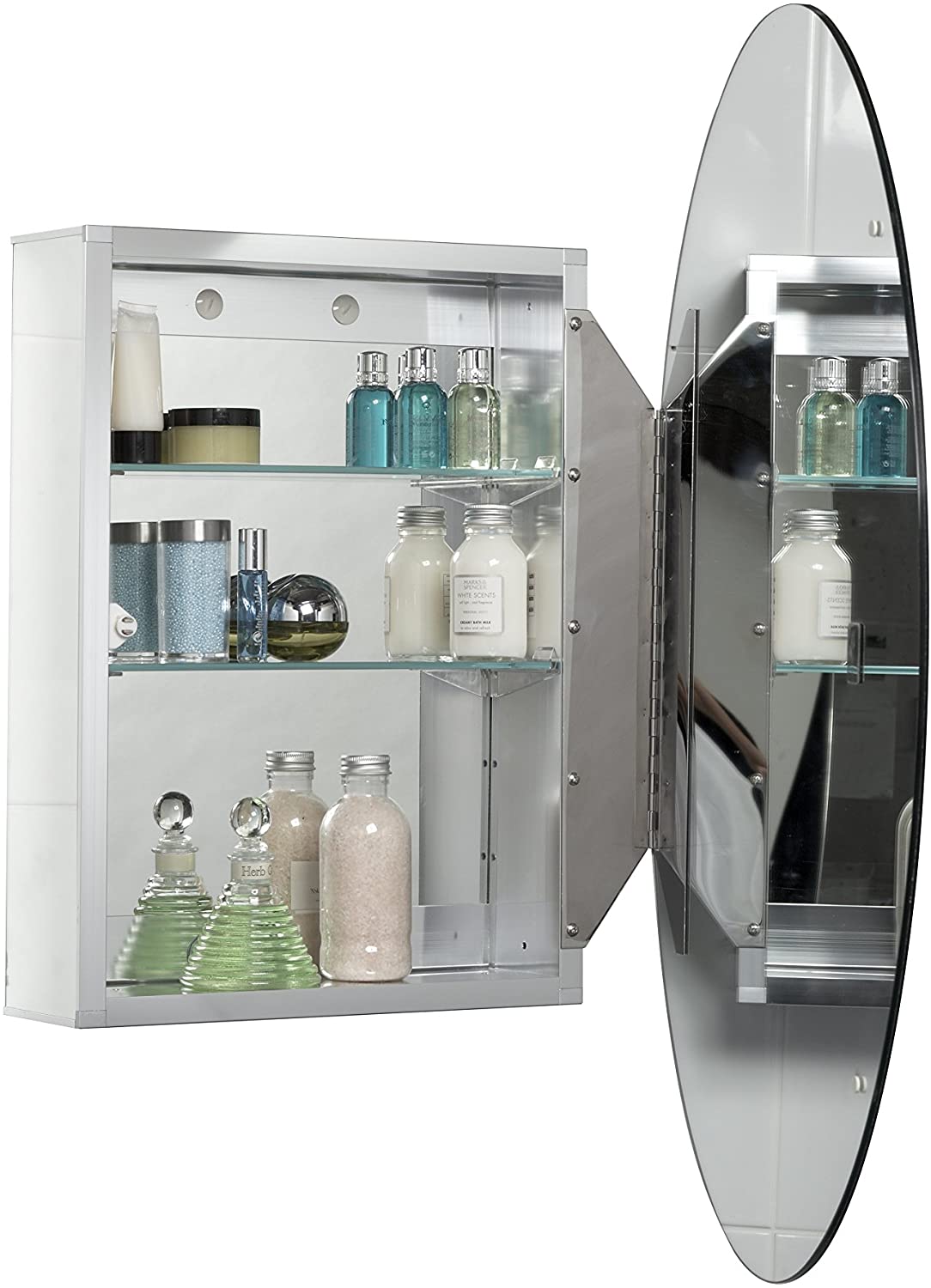 The Croydex frameless medicine cabinet is one with a circular mirror over the cabinet. This elegant, sophisticated cabinet fits just about any bathroom sink cabinet. It's functional and beautiful. It has adjustable shelves on the inside.
Unfortunately, there are only two. It comes with all the mounting hardware you need. It has an easy installation system called the Hang N Lock, where you fix the supporting brackets to your wall instead of the cabinet, which removes the mess of having to measure and mark for screws.
The glass is beveled and decorated on the inside, and outside, so you'll be able to look at yourself whether the door is open or closed. It's about 4 inches deep, 31 inches tall, and 21 inches wide at the center.
Pros:
It has a double-sided mirror so you can look at how pretty you are, whether the doors are opened or closed.

It is easily mounted at home with all the hardware you need.

The door can be adjusted to open from the left or right (ideal for left-handed people who are tired of being second class when it comes to cabinet doors). 
Cons:
It has a hand N lock fixing system that relies on supporting brackets, not screws, which not everyone likes.
Barn Door Medicine Cabinet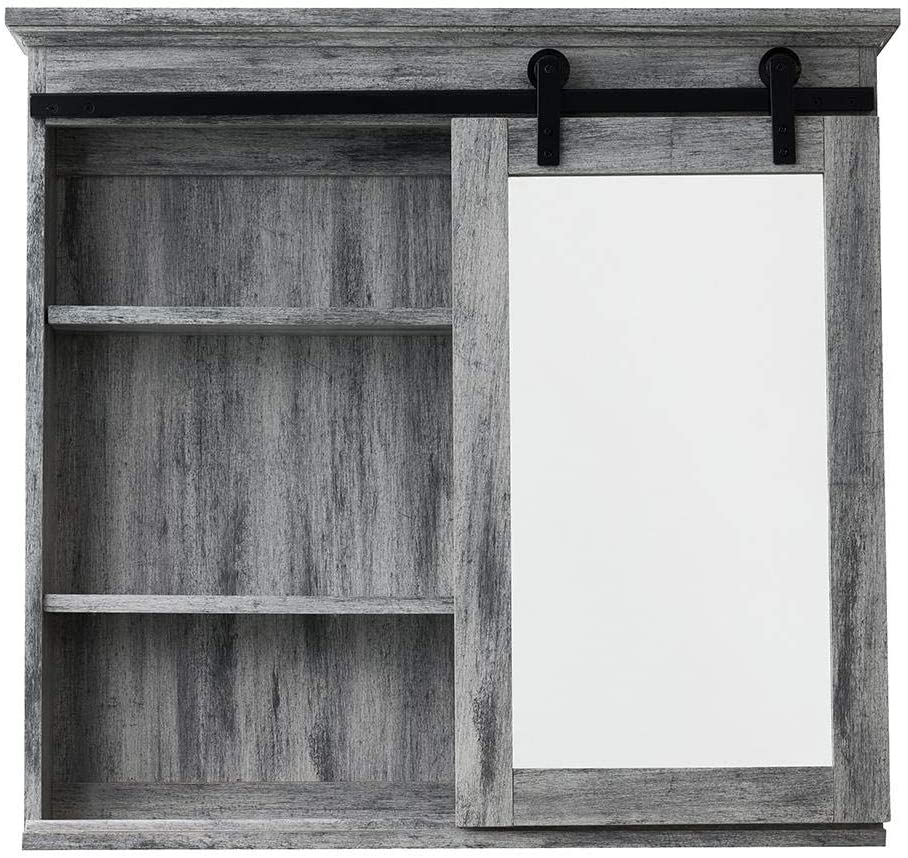 The Barn Door Medicine Cabinet is a fun, functional design for more rustic bathrooms. This design has a 15-inch mirror on the front of a wood casing frame. There are two adjustable shelves in front of which the mirror hands on a sliding door. 
It has a washed gray finish, so it looks like it's made of wood, and it has black hardware that holds the sliding mirror on top. The shelves behind can be adjusted to whatever height you want, and the total unit is about 5.4 inches deep, so it has more depth than most medicine cabinets. Moreover, the sliding door moves back and forth in front of one side or the other.
Pros:
It has an adorable rustic design with a dual swinging door, so you don't have to worry about installing a door that is only for left-handed people or right-handed people; it slides back and forth.

It has a weight capacity of 85 lb, which is one of the highest capacities you will find on this list of the best Home Depot medicine cabinets, so if you are looking for someplace that can store heavier bathroom objects, this might be your best option.
Cons:
The mirror only fits one side, so it hangs over one side at a time; keep one side of your medicine cabinet organized!
Herringbone Medicine Cabinet with Mirror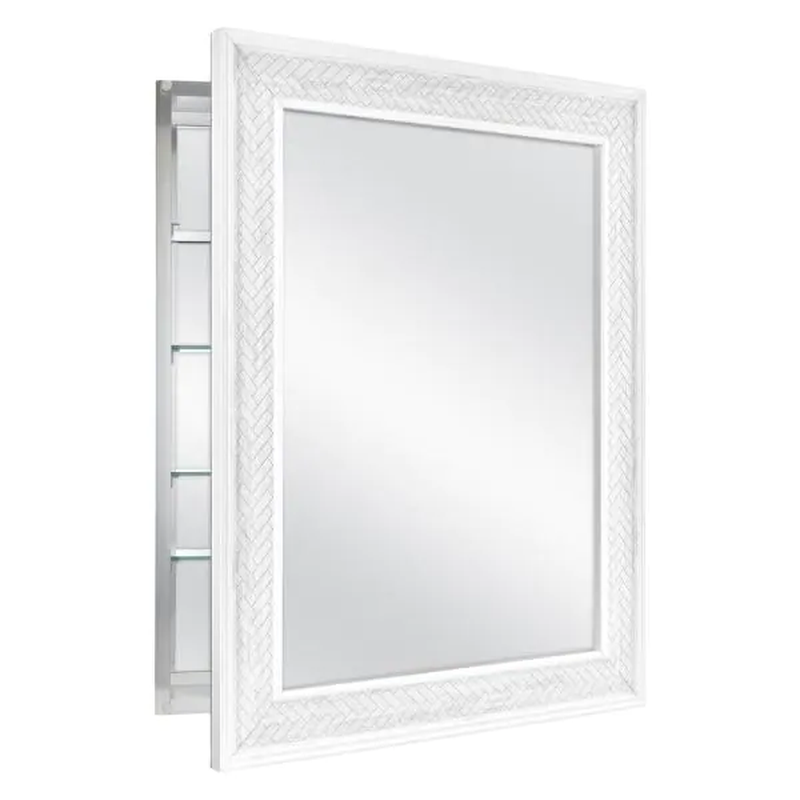 The Herringbone Medicine Cabinet with Mirror is adorable and perfect for French country-style homes. Instead of being a Sleek, modern design with no frame or perimeter, this medicine cabinet has a herringbone print that makes your bathroom mirror look exactly like a framed picture. It is a fog-free design, so you don't have to worry about your mirror fogging up. 
The shelf depth is only 3.38 inches even though the entire thing has a depth of 4.85, so don't expect to put very large items in here. That said, it's 24 inches by 30 inches and can be installed as a surface mount or recessed design.
Pros:
It has a double-sided mirror, so you get the mirror on the front of the cabinet door, one on the back, and a full-length mirror behind the shelves. So in total, you get three mirrors for the price of one. 

This cabinet is called a dual swing cabinet which means you can install it so that the door opens to the left or the right.

The three glass shelves are tempered, and you can adjust them.
Cons:
It only has a 20 lb capacity.
Kohler Recessed or Surface Mount Soft Close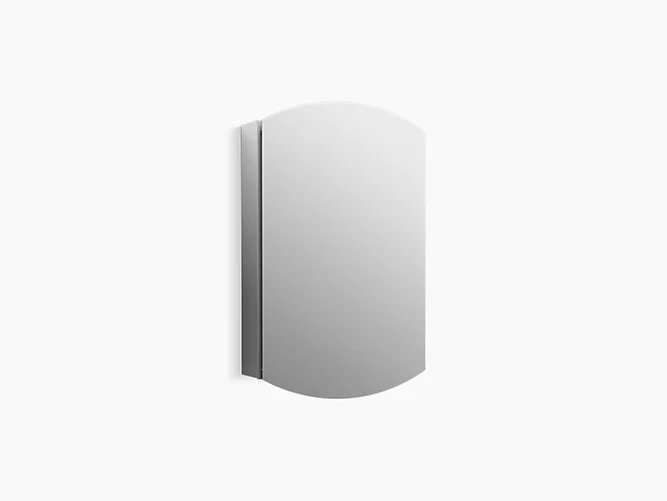 The Kohler Recessed or Surface Mount Soft Close has a beveled mirror that is not a circle but extends beyond the frame of the cabinets. I like that this one can be used for a recessed space or surface mount installation. I prefer the shape to the circular mirrored medicine cabinets only because you get slightly more storage space on the inside while still enjoying what can appear to be nothing more than a simple mirror.
Speaking of mirrors, this is a relatively inexpensive design especially compared to some of the larger medicine cabinets from Home Depot, but it comes with the mirror cabinet door on the outside, a mirror on the inside of the cabinet door, which is the same rectangular shape as the cabinet behind it, and a mirror on the inside of the shelving unit.
Complete with the glass shelves, it creates a widely reflective surface area that bounces back your bathroom light naturally and makes everything feel warmer.
Pros:
It has a slow close system which prevents the entire unit from jostling or the mirrored door from slamming shut.

The glass shelves inside are adjustable.

The cabinets have a 108° swivel capacity, and you can change the hinges, so the door opens to the left or the right.
Cons:
It includes all of the mounting hardware, and it weighs about 30 lb but can support 40 lb once installed. However, the installation process might require two people. 
Glacier Bay Framed Surface
The Glacier Bay Framed Surface medicine cabinet is on this list of best Home Depot medicine cabinets because it is an affordable, durable medicine cabinet for extra storage. Not everyone needs a medicine cabinet directly over their bathroom sink.
We, for example, live in an old home, and it has a massive stand-alone sink but technically has cabinets built-in. But all it has is a set of drawers on either side of the sink and some cabinet doors that open to a large, empty space. There aren't individual shelves of any kind or adequate ways to separate things in one of the four cabinet doors.
So we looked for smaller surface-mounted bathroom medicine cabinets to store little items like hair brushes, toothpaste, and deodorant. But we didn't need something with a mirrored surface to hang above the sink; we needed something to hang on the wall opposite the sink.
We picked a framed cabinet design like this one. With this, you get adjustable interior shelves and a simple, elegant shelving unit made of durable, composite construction. No additional components are needed, but you must assemble them yourself. The dual swing doors mean they open toward you. It's a surface mount style, so it doesn't work for any recessed areas, but it's very lightweight, and one person could install it with only a few curse words and one smashed finger.
Pros:
It is a smaller-sized cabinet suitable for any extra bathroom storage. 

It has satin nickel knobs on the cabinet doors to open. 

It comes with an extra, open shelf on the bottom (we put towels there).

It has easy installation but no recessed design. 

It can support up to 28 pounds. 
Cons:
No mirror, which may or may not work for you. 

It is only available in white. 
Tunuo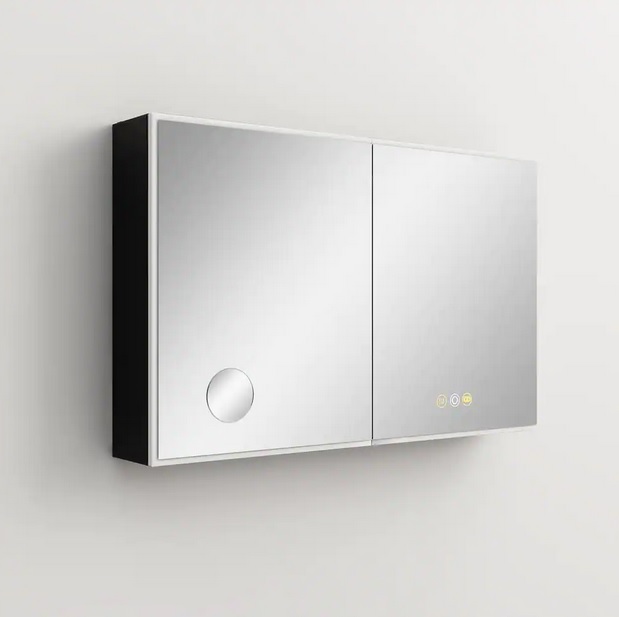 The Tunuo is the Cadillac of bathroom medicine cabinets. It is one of the best cabinets you will find from Home Depot and comes with a significant price tag. Firstly, it has a seamless, large shape that can match a standard bathroom sink at 48 inches wide and 30 inches tall. 
The cabinet doors are mirrors with adjustable touchscreen features that help you control the color temperature of the LED lighting that spans the perimeter. You can choose an ultra-bright daylight color or a soft yellow glow when it's evening and you're getting ready for bed. I particularly like that you can change the brightness.
As someone who gets to sleep about 30 minutes after my significant other, nothing ruins that half-hour moment of bliss quite like them opening the bathroom door only to blind my sleeping face. With these adjustable lights, they wouldn't need to use all overhead bathroom lights when getting ready.
The glass is fog-free, so you won't have to worry about not seeing every inch of yourself when you step out of a hot shower. If I needed to add new medicine cabinets in my bathroom and money were no object, I would pick this.
Pros (just so, so many):
The light can be dimmed down to 5% of its original brightness.

It has a touch screen set of buttons in the mirror, one of which defogs the mirror instantly.

You can adjust the temperature for the lighting that wraps around the perimeter. 

Let's not forget there is a mute cushioning damping hinge for both cabinet doors, meaning it's completely silent when you open or close them. Never will you have a moment of *smack* when someone lets go in the door slams shut.

It is an explosion-proof mirror which is great, although explosions usually happen in my kitchen and not my bathroom.

Because of its size, it can support 33 lb across three large, rectangular shelves. When you consider your toothbrush and toothpaste way only a few ounces, that makes for a lot of storage.
Cons
Honestly, none except the price and the fact that you need two people to install it. 
Kohler Lighted Mounted Cabinet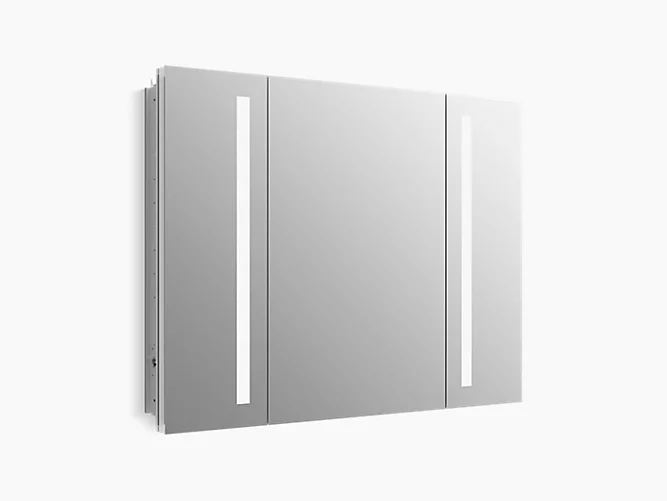 If you can believe it (I couldn't), the Kohler Light Mounted Cabinet is more expensive than the Tunuo, but it is smaller. So what makes it so great?
It has a durable, rust-free aluminum finish with mirrored side kits and neutral lights that don't run the perimeter but span down the outer two doors. You have adjustable glass shelves on the inside with a triple mirror design. So when you open your cabinet doors, not only do you have the mirror on the outside of the doors, but you have a full panel mirror on the inside and a third smaller mirror for up close maintenance.
The mounting hardware is included for either a surface in salt where you attach it to the wall or a recessed install where it ends up flush with your wall. Inside, you also have features that prevent the bathroom cabinet doors from slamming shut.
But perhaps the thing that puts this design at a price tag higher than any other is that it incorporates two internal electrical outlets. This allows you to plug in things like a hair dryer or even a phone to be charged while you are getting ready in the morning.
Pros:
It comes with all the hardware you need for recessed or regular installation. 

You get beautiful lighting along the inside of the mirror, with three mirrors (and mirrored glass shelves too… it's mirrors all the way).

The door type is reversible, so you can install it for left-handed opening or right-handed opening.

It has nine large shelves at 4.75 inches deep and can support up to 90 lb. I don't think even our full emergency first aid kit weighs 90 lb, so I guess you could store your medicine, deodorant, a slim cat and sit your hand weights in there when company comes over. 
Cons:
I don't like that the lighting is almost right in the center of the mirror rather than around the perimeter. It is compatible with wall-mounted LED dimmers that would span the perimeter. Still, they don't come included, so you would have to purchase those from Home Depot separately and install them yourself.
FAQs
Question: What are medicine cabinets made of?
Answer: Medicine cabinets can be made of composite wood, regular wood, or aluminum. They can be made out of just about anything. What matters more is what type of material fits your bathroom and climate.
Question: What size should a medicine cabinet be?
Answer: Most medicine cabinets are between 24 and 30 inches tall. They are designed to be this height, so there's enough room to install them and open the doors without bumping into any nearby fixtures. The depth is usually about 4-5 inches, which means a little over 3 inches of actual storage space. If you have many big bottles that are wider than this, consider wider designs like the Barn Door cabinet listed above.
Question: Should my medicine cabinet be the same size as my vanity?
Answer: Typically your medicine cabinet should be slightly narrower or the same width as your vanity. You want to choose the best Home Depot medicine cabinets that can fit well above your faucet but below many lights you have installed.
Bottom Line
The bottom line is there are many great medicine cabinets from Home Depot. If you want the ultimate in modern medicine cabinets and money doesn't matter, I recommend Tunuo.
If you don't mind a rustic design in your bathroom and you need something that has a better weight capacity, pick the Barn Door Medicine Cabinet. If you're on a budget, I recommend the Fog-Free Framed Surface-Mount Tri-View. If you want something that has a mirrored cabinet door, I recommend the Kohler Recessed or Surface Mount Soft Close. 
Read More: