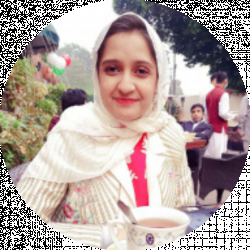 Latest posts by Zunaira Ghazal
(see all)
Out of all the furniture items out there, I think corner cabinets are the most underrated, yet most needed. That's because no matter how stylishly you curate a statement wall or how fashionable your sofa set is, none of these things can ever leech away the emptiness of a bare corner.
So, if you've also got a sad-looking alcove that's begging to be enlivened in your home, here's a list of the best corner cabinet ideas that I've curated specially for you! Let's take a look:
Bottom Line Up Front
There's just something so bereft about an empty corner in a room. The most that people do is put a bin there – which, honestly just makes the entire situation even sadder.
So, here's an entire list of ideas that features some great corner cabinets. Each one of them is the epitome of stylish, but the Maximalist Corner Cabinet especially caught my eye. It's like a built-in pantry where one can organize all their kitchen essentials – it's like a dream for a clutter-bug like me!
Top Picks
Here're some of my top picks from this list: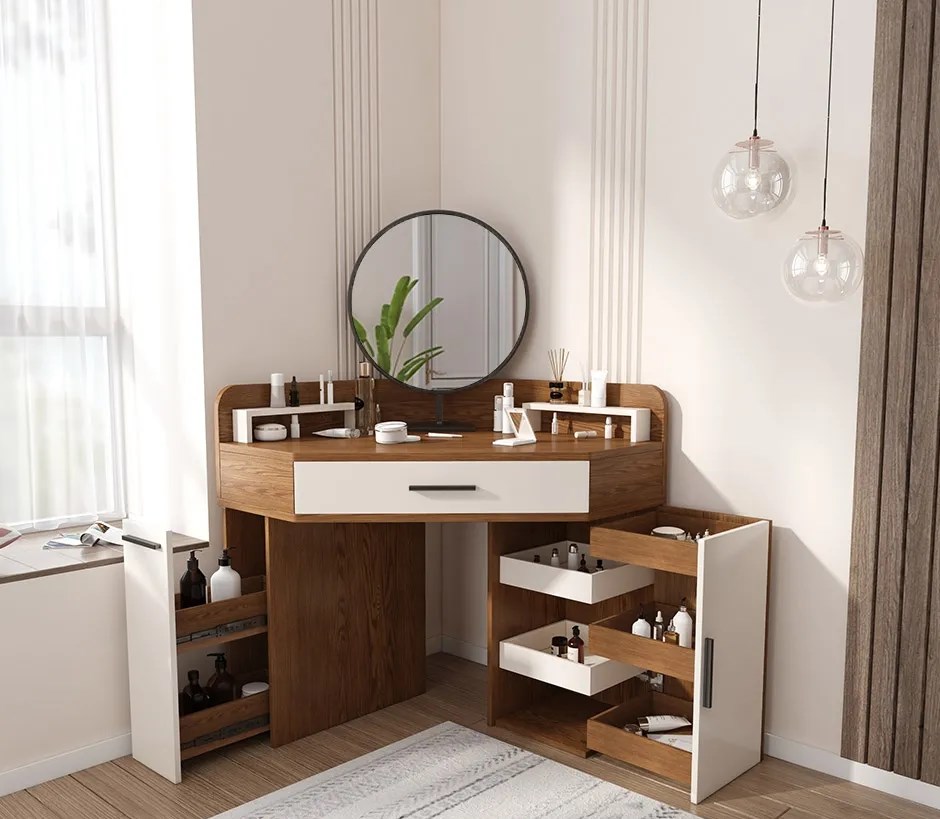 This one immediately hooked me because I always wanted a dresser that would be fashionable and convenient in terms of storage at the same time. This one seems to fit the bill perfectly!
Local Eclectic
This one caught my eye because of its fun color scheme and zany illustrations! It's distinct and embraces it confidently – I'd love to have one of these in my own home!
Selection Criteria
I used the following criteria to pick out the ideas on this list:
Design
Design is the most important aspect when you're curating cabinets, and it's even more so for corner ones. So, I tried picking out pieces that showcase versatility. From sleek, modern concoctions that can fit within any theme to bold ones that make a statement, you'll find a lot of aesthetic diversity on this list.
Storage 
Corner cabinets may be aesthetically pleasing, but they also need to contribute to the practicality of the room. This is where storage comes in. I tried to pick out designs that could be used to organize small or large objects, based on your needs.
Feasibility 
At the end of the day, a corner cabinet needs to be smart enough to complement the room. Therefore, practicality and convenience were also two things that I considered while curating this list.
Corner Makeup Vanity with Drawer & Side Cabinet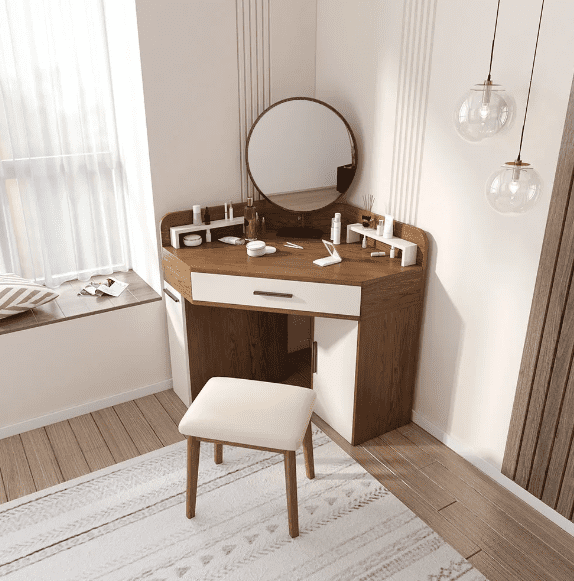 Bedrooms are always in need of some extra storage space, so this multipurpose small corner cabinet seems like the perfect fit for one. It doubles as a dresser, so you can always go ahead and organize all those small bits and items in there that don't seem to fit elsewhere.
I like the concept of pull-out storage compartments here – they seem to have seamlessly merged with the rest of the design, and work really well with the overall color scheme!
L-Shaped Corner Cabinet
If you're leaning towards custom woodworks, then I would totally suggest that you go for these L-shaped floating shelves to connect your kitchen cabinetry! It removes the redundancy of typical corners and also provides a nice opportunity to spruce up your display. You could feature your favorite crockery items on them, but I'd go for tiny herb planters if I were you.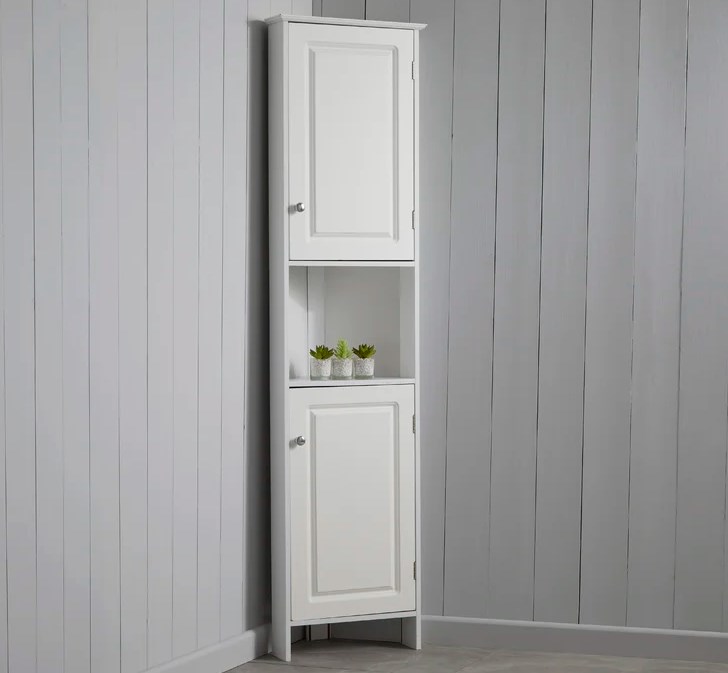 It's slim, it's smart, and it's perfectly sized! I love how this small corner cabinet is out there changing the game! Its 3-tiered design is quite timeless and the paneled doors along with the white finish only add to that. I'm personally pretty fond of the open shelf in the middle because I see myself using it to feature some metal accented decor to contrast the overall white finish.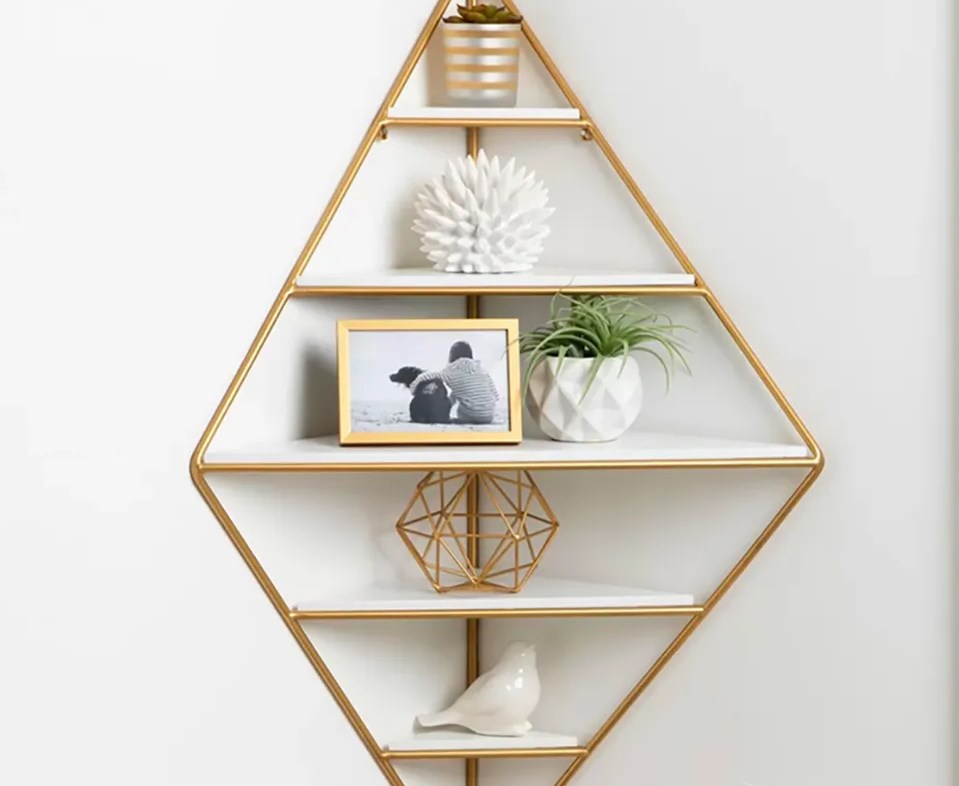 This open shelf floating cabinet is straight out of a contemporary dream! I've browsed through so many conventional designs that were neither feasible nor pretty, but this one instantly pulled me in.
I love how it's designed in a unique rhombus shape. It gives the floating triangular corner shelves so much more spatial viability. The first and last ones are super small while the middle ones are successively bigger. The gold finish of the floating frame really complements the white surface of the shelves while also creating a nice outline for whatever you decide to feature inside!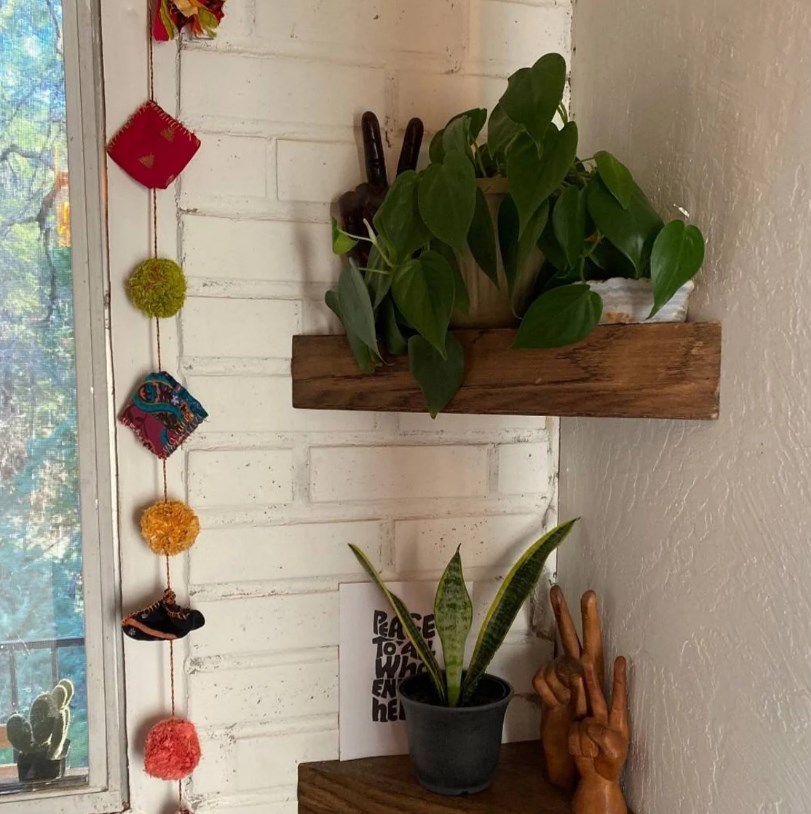 As far as open shelves go, I love the sheer simplicity of this one! But the greatest part is that despite being super straightforward, it doesn't really lack in visual impact! The triangular design is rocking the wood finish, which makes it feel as if the shelf is embedded within the wall like a plant cropping out of the concrete sidewalk!
If I were styling this in my own home, I'd embellish it with teal and earthy-hued decor items for maximum impact!
Nati Corner Bookcase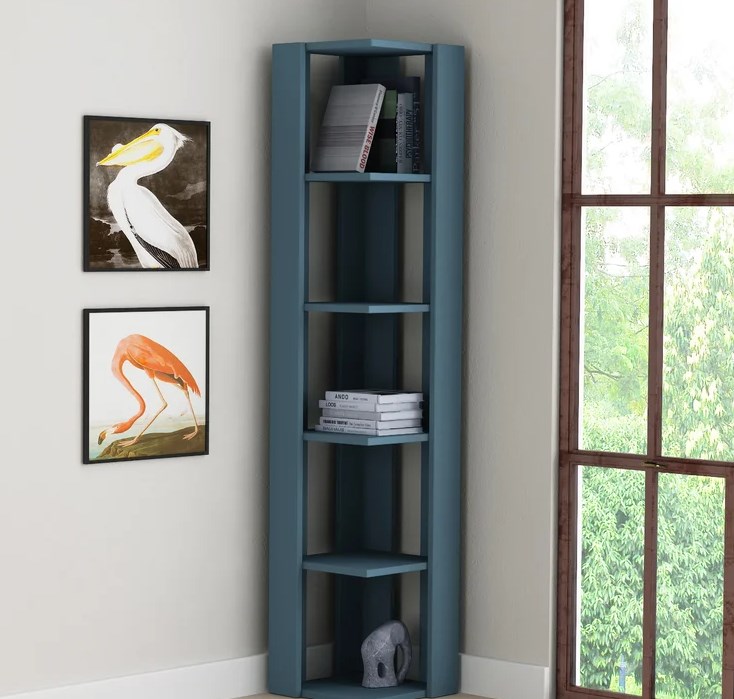 As far as hybrid corner cabinets/bookcases go, this one is a favorite of mine. First, I'd like to take a moment to appreciate its deep blue color scheme – what an instant statement maker!
Then, there's the dynamic design that keeps the eye moving along with several shelves where you can feature your favorite decorative objects. Since the finish of this cabinet leans on the darker side, I'd suggest you pair it with light-colored or metal accented accessories.
The Maximalist Corner Cabinet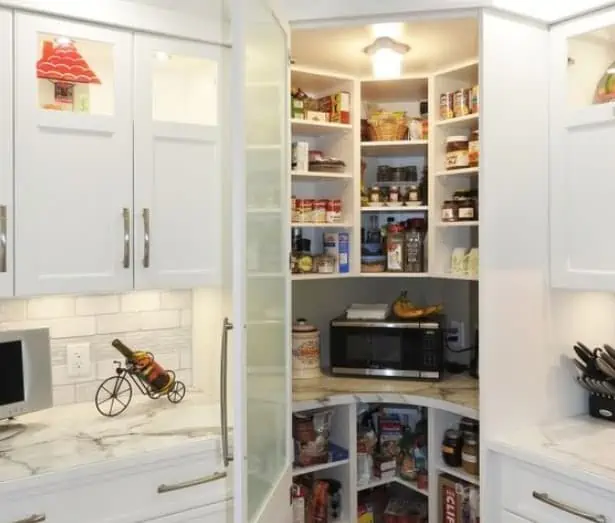 To all my maximalist clutter bugs – this idea is for you! I can understand how overwhelming it can be to organize a fully-functional kitchen – there's seldom ever room for everything, which is why I appreciate the design of this built-in corner cabinet.
It's kind of like a wardrobe – you open it, and instead of Narnia, it takes you to a fully-furnished pantry where you can organize all your kitchen essentials however you see fit! The L-shaped interior has been efficiently utilized and there's even a small counter where you can put a microwave!
Vita 1 Door Kitchen Utility Room Cabinet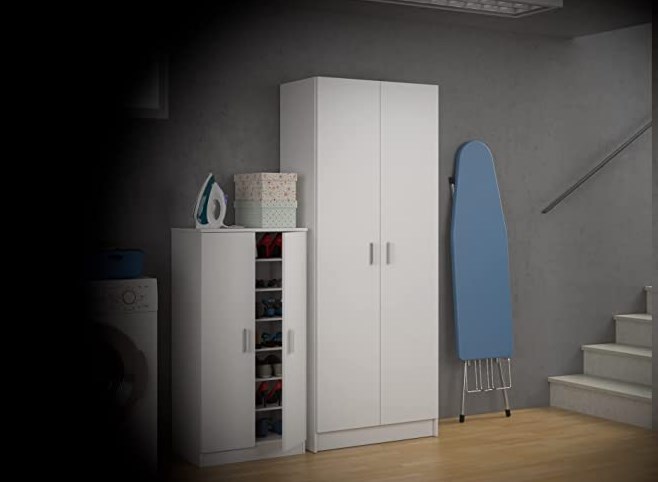 This corner cabinet may lean on the minimalist side, but it's certainly got a sophisticated presence about it. Its tall, rectangular body is specially designed to be versatile – you can easily put it in whichever alcove you like and it won't look out of place at all!
I'd suggest that you put this in your kitchen as a pantry alternative. It's got lots of storage space inside, so you won't have to worry about organizing all your utensils, cutlery, and non-perishables!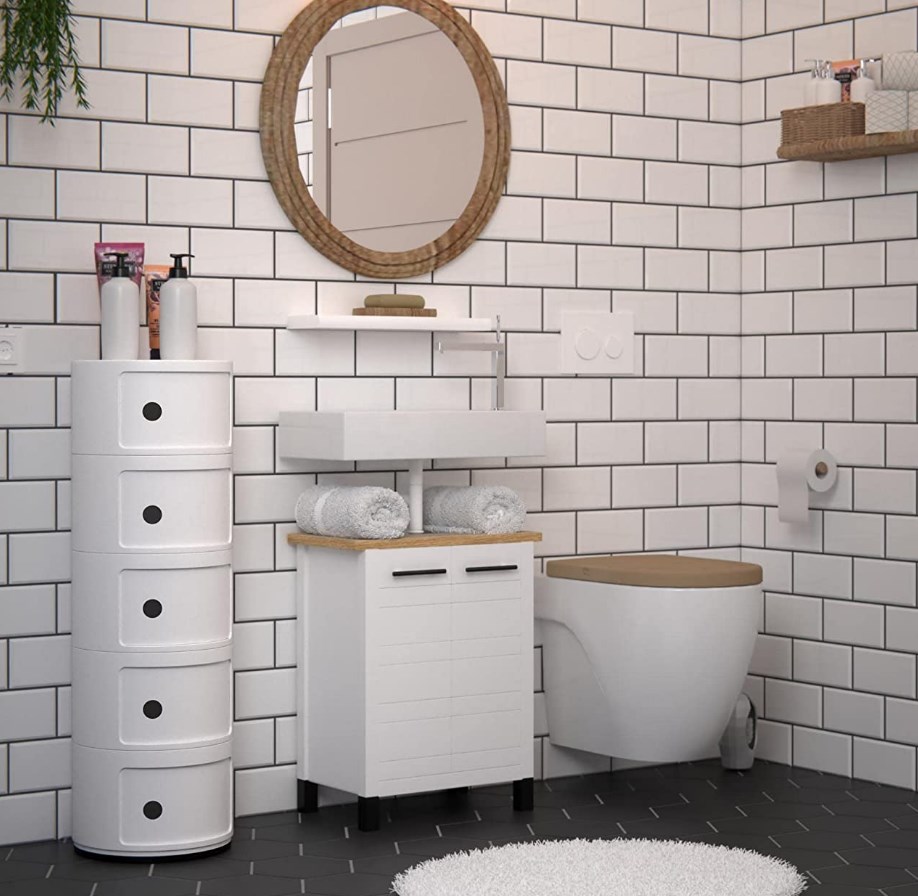 This cylindrical corner shelf is another favorite of mine. I find it unique because of its round body. Plus, I love the fact that it's super versatile – I won't mind organizing my bathroom essentials in this one at all! The sliding drawers allow easy access and the white, glossy finish means I'd be able to clean it in a jiffy!
Jenga Style Shelves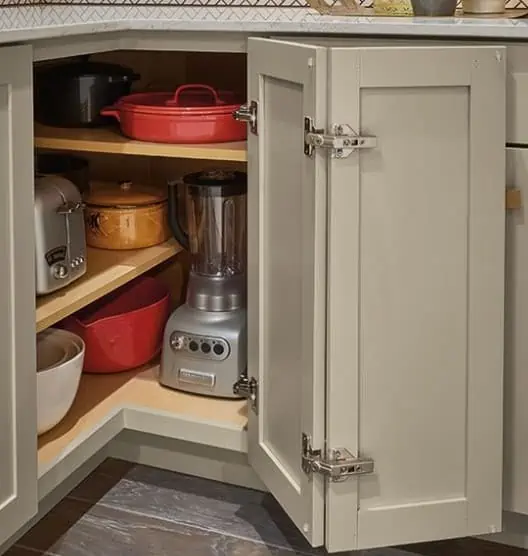 Corner kitchen cabinets are quite challenging to ergonomic-ize, but there are so many innovative solutions these days! I especially love this one, where adjustable shelves are installed inside the cabinet in a Jenga-style fashion. This not only allows for easy access, but you can change this formation at any time according to your convenience!
Lazy Susans for the Win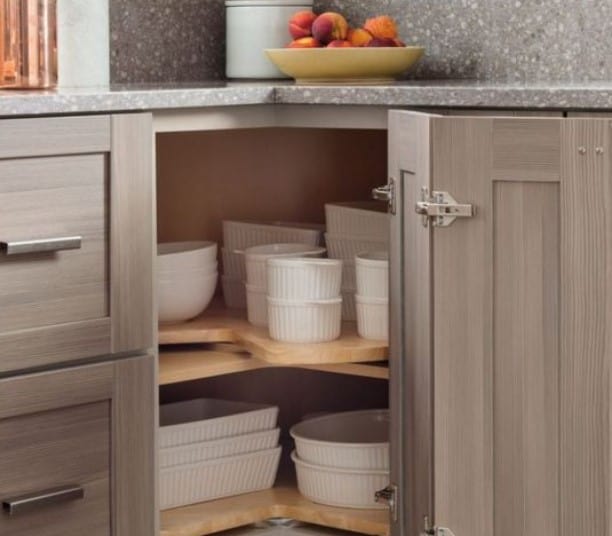 As long as we're talking about corner kitchen cabinets, we can't overlook the lazy susan! They're rotating trays that are installed within those pesky, unreachable corners where you can't organize things any other way. I love how this one has flower-like petals that allow one to organize their kitchen essentials in a more compartmentalized manner!
Built-in Perfection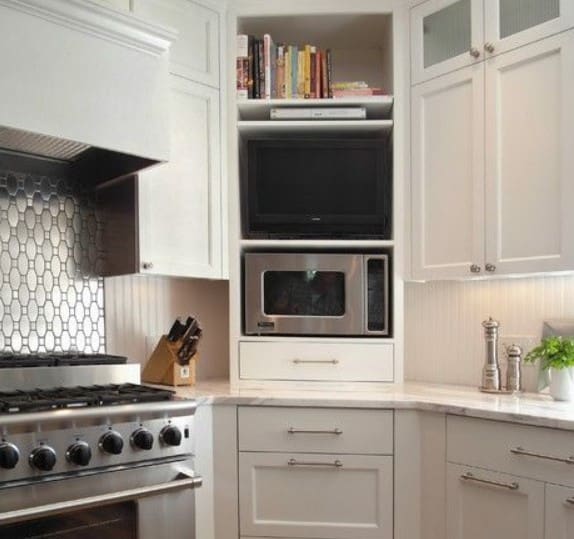 Kitchens always suffer from redundant corners that are seldom ever corrected with the proper hardware. This is why I appreciate this particular cabinet design – it solves the dilemma of having to install hardware by delivering a design that features space for built-in appliances.
It's an excellent idea because it also doesn't overlook the storage aspects. It has a cabinet and drawer in the lower half while the upper part is dedicated to a microwave and a TV along with a separate cookbook rack – how ingenious!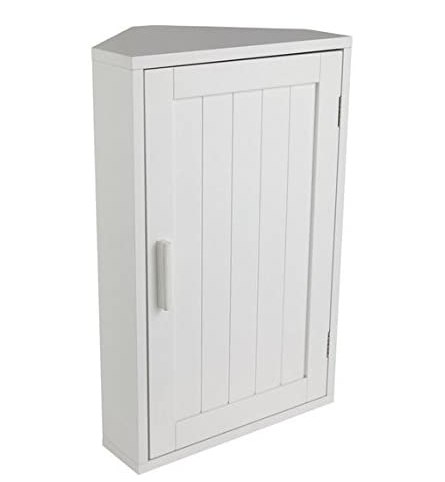 There's a reason why classic corner cabinets are timeless, and I believe this one is a physical representation of it. Smart, compact, and effortlessly stylish, this cabinet is also functionally versatile.
I think it would look just as good in a bedroom that's short for space, as it might in a bathroom that requires some extra storage. Moreover, I especially like its classic white finish and panel-style door – you can even put a vase full of exotic flowers on its surface for that extra visual oomph!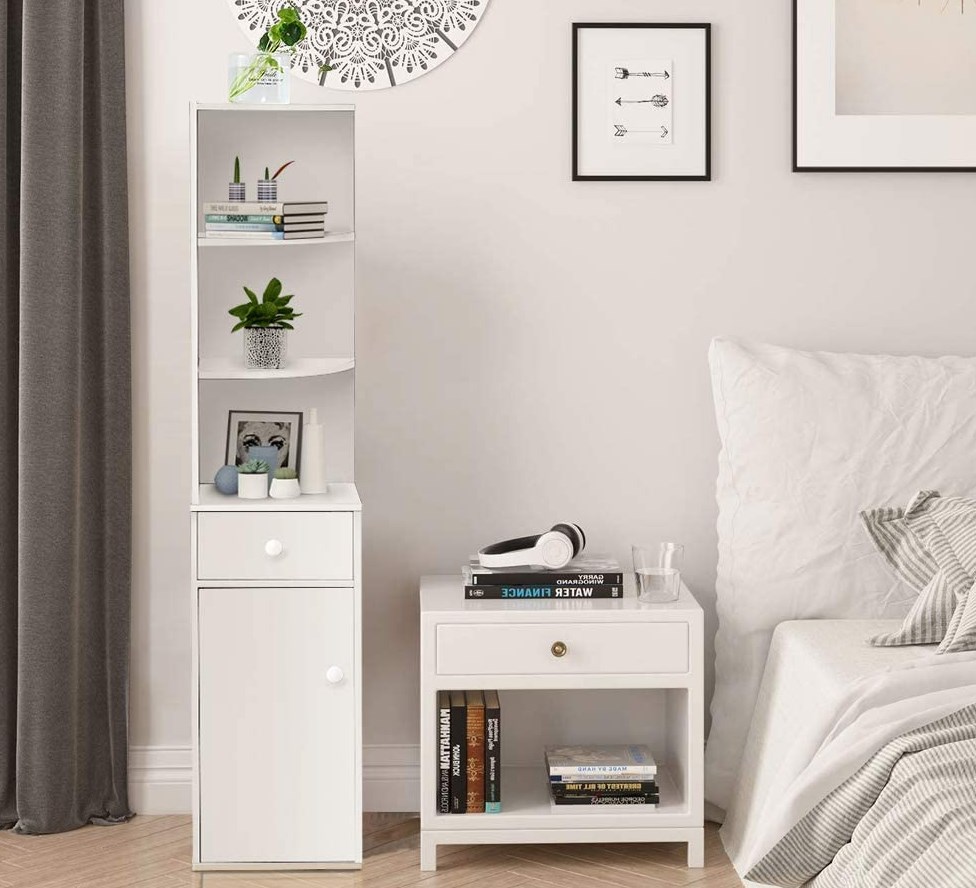 This cute little corner shelf is the epitome of pragmatism. It features a highly convenient design that makes it easy to move around. I love how you can simply change its position at the top according to the orientation of the corner that you're putting it in.
Moreover, it's got incredible storage options. While the upper half is excellent for displaying your favorite accessories, the lower half is great for putting away books, magazines, linens, and other such objects.
The Best of Greige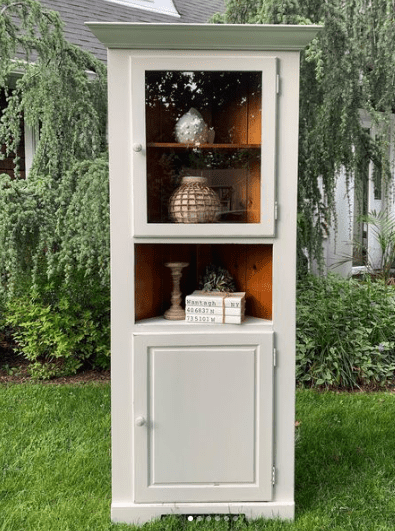 This corner cabinet had my heart at first sight. I'm a sucker for neutral colors, so I love the distressed greige (grey + beige) finish of its exterior. Then there's the wooden interior of the cabinet, which plays in such lovely contrast with the light-colored outside.
Since you want to highlight the difference between these two colors, you can play around with your accessories and feature metal accents inside. They'll bridge the visual difference and play on the contrast beautifully.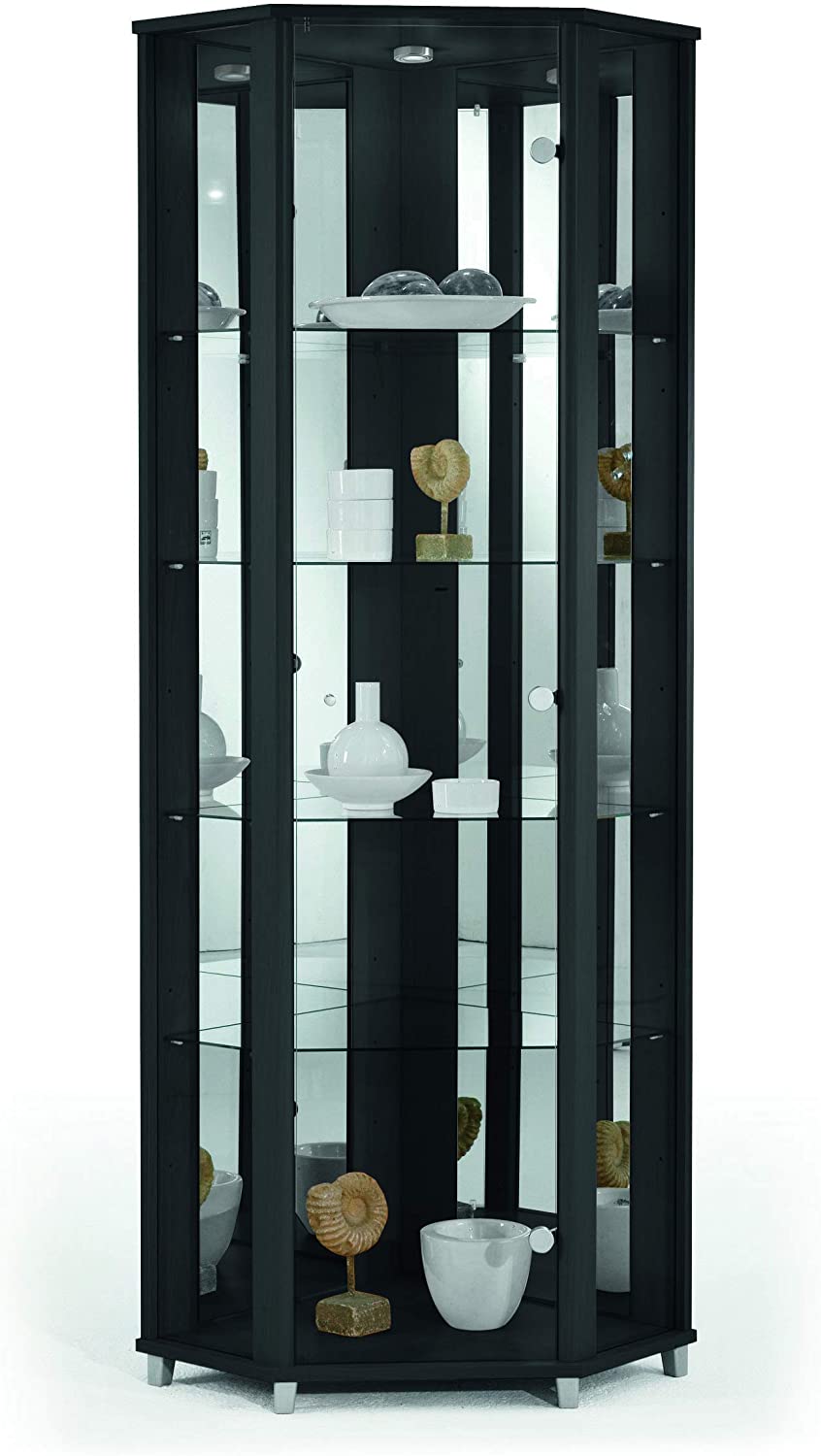 Sleek and timeless, this glass-front cabinet is just as trendy now as it was when this style first emerged in the 90s. I like how its frame has been painted a bold, eye-catching black – it makes the glass panels stand out. I'd say you furnish it with gold-trimmed accessories so that it feels sumptuous and luxurious.
Local Eclectic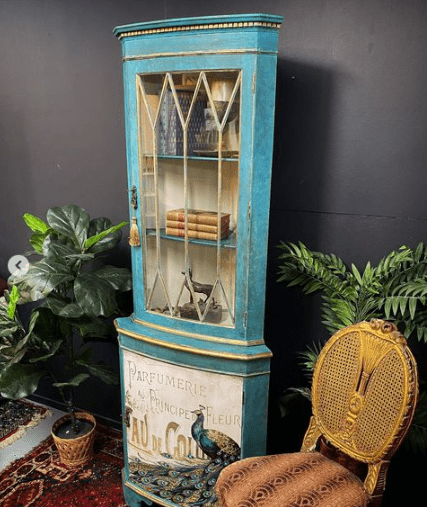 This peacock-themed corner cabinet immediately wormed its way into my heart. It's jewel-toned, eclectic, has a gorgeous vintage/shabby-chic aesthetic, and is certain to make heads turn in any space that it's put in!
I love the artfully distressed teal finish of the top, and how it contrasts naturally with the ivory of the bottom half. I'd suggest you milk its uniqueness for all its worth and go maximalist with its accessorizing – think: lush planters on either side and a rattan chair at the front for that extra oomph!
Vintage Victorian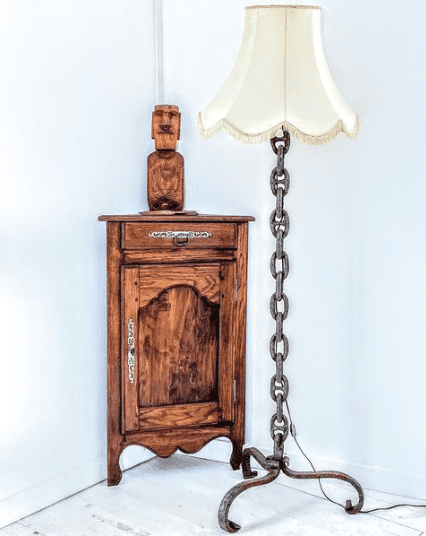 This rustic-Victorian cabinet was love at first sight for me. It's got this lovely, distressed outlook that is complemented by classical details – vintage yet contemporary at the same time. I adore how they've styled it with a brutalist accent lamp along with a stark white backdrop because anything more cluttered would have taken away from the impact of its design.
If you're looking for something with bold charisma and personality, then this is the corner cabinet you're looking for.
FAQs
Question: Can I fit magic corners inside my kitchen cabinet?
Answer: Yes, absolutely. These are excellent idea to make use of otherwise redundant space. You can easily pull them out and load/unload them as you like without having to go into more organizational detail. Lazy susans are another great alternative.
Question: Are corner cabinets space-saving?
Answer: Yes, of course. Most of them are designed to be as compact as possible while providing the best storage options. The smartest options come with both display as well as storage shelves so that users can enjoy the best of all worlds.
Question: What should corner cabinets include?
Answer: I believe that every corner cabinet needs to provide the perfect balance of storage and display units to be fully optimized. If it has storage but lacks a display (and vice versa), then you'll only get half of what you might have otherwise.
Best Corner Cabinet Ideas: Conclusion
Corners and alcoves are quite pesky to furnish, and these cabinets are a great way to utilize the space in a fashion-forward and pragmatic manner.
We hope you find this list inspiring. My personal favorite was the Maximalist Corner Cabinet because of its unlimited storage capacity and the way it was built within the wall itself! The huge number of storage shelves inside really excited me, because I'm kind of a hybrid organizer/hoarder, so it seemed like the perfect fit for me!